News, Vision & Voice for the Advisory Community
Pershing INSITE is the latest biggie to cancel and firms are all over the map about when it'll be 'safe' for more than 10 people to gather at any one time.
April 14, 2020 — 5:58 AM by Lisa Shidler
Brooke's Note: One big drawback of the RIA business is its atomization -- with 30,000 firms sprawled across the United States. One antidote for isolated advisors is to attend conferences -- in attractive destinations or for a specialized theme. Every year, more events pop up and most of them are successful and become serial. Last year, Josh Brown tried his luck with WealthStack to near-immediate success. With luck, his scheduled event in September in Carlsbad, Calif., will safely clear the worst of pandemic concerns. But many events earlier in 2020 are already dead or highly vulnerable. I attended Joel Bruckenstein's event in February, just before all hell broke loose. I took copious notes but never got to write up the whole thing. At the rate things are going, I may find time to get out a report, yet, and you'll be reminded of all the information conferences produce -- in their own peculiar way.
The COVID-19 pandemic is threatening to wipe out more than 100 events on the RIA calendar this year at a time when a growing number of organizations and publications have tied their revenue models to the lucrative business. 
Dozens of events have already been canceled, and many may not return in what could prove to be a major industry shakeout.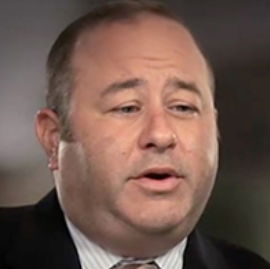 "The rules of the game have changed," FiComm Partners CEO and co-founder Megan Carpenter wrote in an email.
Certainly the schedule has changed.
"I think it likely that most of the third quarter, and possibly even the fourth will be a washout for large events," says Joel Bruckenstein, producer of T3 events. "The logistics of planning, sighing up sponsors, etc. takes months. You also need to have confidence that there is adequate transportation and that potential attendees are ready to attend a large event.
 "We pushed T3 Advisor back to mid-March next year just to provide us with a little more cushion.  I am optimistic that we will have returned to normalcy by then."
Financial services publications have been at the forefront of the trend toward an expanding conference schedule.
In 2018, British firm Bonhill Group plc bought InvestmentNews from Crain Communications for $27.1 million, with a specific emphasis on events. See:  How InvestmentNews may become nucleus of U.S.-based roll-up if UK investment banker succeeds with 'wild swim' across Atlantic to purchase it 
The company said it would be applying its "expertise to InvestmentNews" to increase the quality, quantity, and scale of events, "growing revenues and improving margins." 
On its website, InvestmentNews has more than half a dozen conferences listed for the year. 
But the company is obviously feeling the squeeze. Bonhill paused the print version, already barren of advertising, because of COVID-19. See: InvestmentNews publisher walks amid massive staff turnover at UK-based Bonhill Financial Services one year after it buys Crain franchise
It also announced a proposed stock placement last week to raise a minimum of $3.13 million (£2.5m). The company said it would use the proceeds for working capital up to the fourth quarter.
Arizent, which is controlled by the Kushner family, laid off over two dozen employees across the company, or 11% of the workforce, including editorial at Financial Planning and other publications. Events department was hardest hit.
The company's website lists more than 20 events slated for the year. FP is one publication among about 20 and it had nine staffers. Two were laid off.
The magazine's parent, Arizent did not respond to an email requesting comment. 
The company sent out an email in the middle of March, while most states were under stay-at-home orders, stating it would still hold its InVest conference June 18-to-19 in New York. BNY Mellon's Pershing canceled its INSITE 2020 conference slated for June 10-12.  
Conference losses
There's no question conferences are important, says Michael Kitces, who writes the popular Nerd's Eye View blog.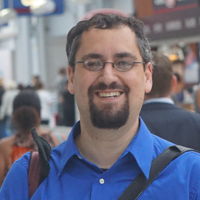 "The conference business will remain. Just likely in slightly fewer, slightly larger events and more niche events that carve out a unique space from the big-tent mega-conferences," he predicts. 
Kitces, whose company counts on conference revenue, says his firm Kitces.com will likely lose at least $200,000 in annual revenue because of the pandemic.  
He typically gives more than 70 speeches a year, mostly at conferences, but is down to about 45. Others on his staff also give speeches too.
He says Kitces.com staffers speak at about 70 to 80 events annually. Kitces charges about $12,000 to $15,000 and his other speakers charge $6,000 to $9,000. 
"The fabric of today's workplace is changing right in front of our eyes. Everything is going to evolve from this global pandemic, and that is a good thing," says Carpenter. 
"This gives the financial services industry the opportunity to evolve to digital-first communication and engagement, including how to approach events."
Going virtual
Conferences have been growing for years and have become ingrained in the RIA business. Last year, before the virus struck, the number of conferences peaked, with more than a hundred on the calendar.
Conferences have also become a big money-maker for hosts through admission fees, advertising, and pay-for-play conference slots. RIAs who are scattered across the country have also come to rely on events to build relationships. 
RIAs have battled a number of market downturns -- most recently in 2008-2009 -- but conferences were still filled with advisors. This crisis is different, says Joe Anthony, president of Gregory FCA.
"I think we are seeing the beginning of the end of what had become the conference onslaught.  For those running these events, they are going to have to think critically about how best to engender confidence," Anthony says. 
Some conference providers are trying to host virtual events. 
The InvestmentNews' Women Adviser Summit conference on May 14 is now a virtual conference. The company still has a conference slated for August 19 in Chicago.
InvestmentNews publisher Christine Shaw declined to comment on specific conferences or if staffing would be impacted.
"We will not be sharing internal information about our staff or other business matters. Thank you for understanding and respecting that," she wrote in an email.
Kitces says the conference disruption is more a threat to associations that "distribute" educational content than to educational providers like his firm.
"I anticipate we'll see an uptick in vendors/sponsors simply engaging us for content directly, instead of 'buying' access via associations going forward," he says.
 Culling the herd
The major question is will this drought of conferences cause a culling, Kitces continues.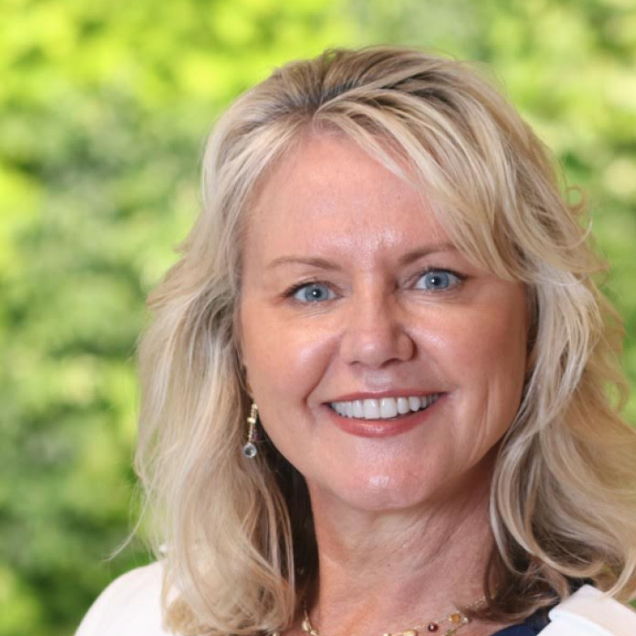 "There are too many conferences trying to be the same big-tent for everyone. I anticipate some conferences will go away and never come back." See: Michael Kitces and Adam Birenbaum are now on the same $50-billion Buckingham team after the blogger called the young CEO with a multi-pronged proposal
So far, Chicago-based Envestnet has scrapped its popular Advisor Summit conference that was slated for this month.
Ron Carson and the Carson Group canceled the Carson Excell conference that was scheduled for May 26-to-28. It's planning to hold the event June 1 to 3, 2021 in Las Vegas instead.
FI360 and Broadridge also canceled the Fi360 conference in Austin Tex., scheduled for May 17 to 19. 
All four conferences are not just postponing, but canceling the events and rescheduling them for next year.
Envestnet executives weren't sure it would be safe to host a conference this fall for the 3,000 attendees, says Jean Hempel, managing director and. head of asset manager network at Envestnet, Inc
"We considered pushing the conference out to a later date," she says.  
"Additionally, and more importantly, it is still an unknown if planning it in the fall will be far enough out in terms of being on the other side of the pandemic.
"As such, we would rather take a conservative view and instead look to make our 2021 Advisor Summit planned for Nashville, TN, Apr. 28-to-29, the biggest and most impactful to date," she says. 
Hopeful for 2020
Some organizers are hopeful that 2020 will still see some conferences. 
Chicago-based Morningstar postponed its annual June conference and is intending to re-schedule for later this year. The company hasn't chosen a new date, said spokeswoman Rebecca Rogalski.  
Schwab's major IMPACT conference, slated for Nov. 10 to 13 in Boston, is still being promoted on the company's website. 
LPL Financial is still planning to hold its Focus conference on July 19-to-22 in Chicago.  "Our annual Focus conference has not been canceled. Although we are monitoring the situation closely and take it very seriously," says spokesman Jeffrey Mochal.
So far, the FPA National Conference, slated for Sept. 30 through Oct. 2 in Phoenix, is still in the works.
The MarketCounsel Summit Dec. 7-to-10 in Las Vegas is still up in the air, concedes Brian Hamburger, founder of the event.  His firm began working with vendors in February to re-negotiate certain dates so it would have the flexibility to cancel if necessary. 
"Every event has certain deposits needed by certain dates. We bought ourselves significant time by reaching out in February," Hamburger says. 
"I can look at December, and can tell you we're absolutely hopeful that the climate will exist for us to have an event, and allow it to be such that people's appetite to gather and be part of a physical community will be ready to be satiated." 
But the COVID-19 pandemic doesn't allow for that level of optimism just yet, Hamburger cautions. 
"We can only take it in two-week increments. We're working to develop contingency plans. We're proceeding under parallel tracks that we're hopeful we can host it but we won't do it if means compromising health."
Bruckenstein is taking a similar approach.
"I have not yet cancelled T3 Enterprise which is scheduled for the end of October, but the longer the shutdown goes on, the less likely we will be able to stage it on the currently planned dates."
 Most of the conference organizers have established some of the same protocol when they cancel their events.
In most cases, attendees receive refunds or can use the money to secure the next conference at this year's rate. Some conferences are also giving sponsors the opportunity to get a refund or to lock-in-at the same rate for the next year. 
"As long as advisors continue attending conferences and sponsors continue paying for them, the industry will continue to host them," says Carpenter.
"I think the question is, is the industry providing the right value in the right ways through events?"
---
---
Mentioned in this article:
Kitces.com
Consulting Firm
Top Executive: Michael Kitces
---
---
Share your thoughts and opinions with the author or other readers.
Paula DeLaurentis said:
April 14, 2020 — 9:19 PM
---
---