Walt Bettinger is abiding by what Homeland Security demands, the firm says.
Brooke's Note: This article is now our third attempt to define a very difficult situation at The Charles Schwab Corp. sparked by the COVID-19 crisis and perhaps spawned long before. What Schwab has worked to accomplish in recent years was always considered largely impossible -- build an engine of mass-customized fiduciary financial advice at discount prices. Two aspects of that Schwab mission are to keep prices very low and to keep pressing workers to perform at a high level. One strategy for achieving that harmony is to consolidate operations for simplicity, efficiency and easy supervision. What seems like anathema to that strategy is the redundant capability that allows staff to work from home when necessary. It's another capital outlay. It's awkward to supervise. So it's clear that Schwab took a calculated risk not to prioritize such a contingency. We also find out in this article that Schwab had another concern it never publicized -- that the government deems its bank and brokerage "critical infrastructure" necessary to ensure the "orderly functioning of our securities markets" in times of crisis. But as Lisa writes in this piece, Schwab isn't alone in these challenges. Yet, unlike TD Ameritrade and Fidelity, it seems to be mostly alone in having so many staff genuinely upset at the circumstances. Along comes COVID-19 and many Schwab staff feel like they are bearing too much of the burden for Schwab's calculated gamble that it would never need the infrastructure to allow employees to work from home en masse.
Blistering staff recriminations and local government pressure convinced The Charles Schwab Corp. to send most staff home, but Schwabbie frustration lingers as the COVID-19 pandemic shows no signs of reaching its peak.
Nearly 2,000 "essential" staff still must report to their offices, while home VPN networks struggle and video becomes a casualty, according to employees who have contacted RIABiz and other outlets. The company has 90% of its staff working at home.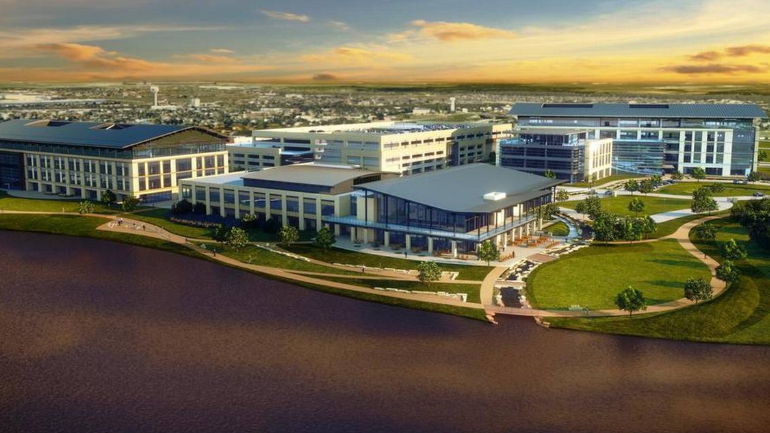 Fidelity Investments also has 90% of its staff working from home -- balancing worker health and systems security, says spokeswoman Nicole Abbott.
Charles Schwab spokesman Rob Farmer said Schwab is also obliged to live up to DHS's demands. Federal regulations require "critical" functions like network operations, cybersecurity and trading to be performed on-site, he says.
Farmer adds that Schwab is also obeying CDC dictates: "For critical roles working on-site, we are following CDC safety guidelines, including enhanced cleaning protocols and social distancing.
TD Ameritrade Holding Corp. which Schwab is acquiring has allowed all staff to work from home -- without running afoul of national security concerns.
"We remain fully operational in our current work from home business model," said TD Ameritrade spokeswoman Kim Hillyer from headquarters in Omaha, Neb. when asked directly by email about overriding homeland security concerns.
All of TD Ameritrade's branches were closed two weeks ago.
Pershing appears to be taking a balanced approach and the company still has offices open, sources have said.
"Today a substantial portion of our global employee base is working remotely, with the goal of only essential in-office staff remaining onsite to expand social distancing and help mitigate risk of exposure, says spokeswoman Sanuber Grohe.
Pulling out stops
Schwab, with dual headquarters in San Francisco and Fort Worth, Tex., 10 days ago relented to societal, governmental and workforce demands to adopt social distancing for its estimated nearly 20,000 employees.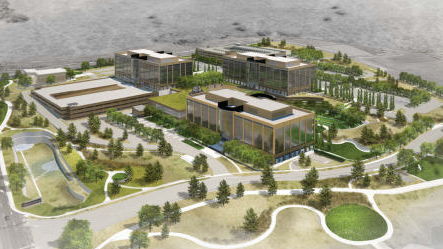 Schwab staffers expressed varying levels of anger and confusion, which boiled over into a public outcry on Mar. 16, when RIABiz first reported on the company's policy to keep all workers in place during the crisis. See: As COVID-19 crisis grows, Schwab charts own course, orders office workers to stay put, while Fidelity, other firms urge employees to work from home
Under withering staff pressure from the publicity, CEO Walt Bettinger course-corrected two days later. He shut all Schwab branches and limited those reporting to work to "essential employees."
As of Mar. 30, 30 states, including California, have enacted stay-at-home or shelter-at-home policies. All workers with the exception of "essential workers" are required to shelter at home, except to buy groceries, medicines or other essential goods.
But rancor continues in part because of Schwab's fuzziness about who is "essential" in running the big bank and brokerage.
The definition of "essential" is broad, according to letters handed out to employees in Schwab's Westlake, Tex., office. The employees who got them were deemed "essential" and ordered to report to the office, said one Schwab staffer who emailed RIABiz.
Another Schwab staffer who emailed RIABiz said the rules are confusing about working from home, including the need to self-equip.
"We were told work from home was an option, but we would get nothing but our laptops and headsets. We were told no monitors, no keyboards, nothing. If we wanted to work from home, we had to supply those."
That said, Schwab is giving many staff a one-time $1,000 payment and some report -- at least temporarily -- a 20% pay increase.
Schwab is pulling out all the stops to make sure neither staff nor client needs go unmet, says Schwab spokesman Rob Farmer.
"Schwab has had teams working around the clock to ensure we are living up to both of our critical responsibilities: Caring for our people and serving our clients.
"Virtually all of our employees now have the ability to work from home and the vast majority – 90% as of this week – are now doing so," he said.
Constant flux
Some Schwab staffers are also rankled by what they perceive as a lack of gratitude on Schwab's part for the extra sacrifices they are making.
"So, we have the option of burning our vacation time and sick time to mitigate the risk that everyone else is getting by being able to work from home," said one employee.
"We aren't being given any incentive for working from the office and we are absorbing the cost of our daily commute while those at home aren't. Schwab hasn't offered us anything extra except a box lunch and even that has stopped," the staffer posted on an RIABiz site.
One staffer who emailed RIABiz last week, said the policy to work from home is in constant flux.
"Some of us are working from home, but it's always a question of will it be a fight the next weekend when we work? I, for one, will not go back into the office until this COVID-19 dies down," the staffer says.
Some Schwab staffers who are working from home say they are plagued by the low bandwidth of a jerry-rigged communications system.
"The phone system is the worst and acts weird when everyone tries to get on the phone at the same time." one West Coast employee said.
"This is exposing the infrastructure limitations that have existed for years. The network and phones are not working as effectively as we'd expect."
That staffer added: "They don't want meetings with video. They have to limit video conferencing."
Corporate cultures
On March 13, Bettinger initially sent an email telling staffers they couldn't work from home citing his firm's inadequate technology.
But, less than a week later on Mar. 18, he stated that non-essential employees should be working from home. See: Under withering staff pressure, Walt Bettinger course corrects to shut all Schwab branches and to let Charles Schwab Corp. non-branch employees work from home
Schwab's corporate culture has been against working from home, says the West Coast staffer who is working from home.
"The culture is extremely old school. The mentality is tough," says the West Coast employee who is working from home in the risk management arena.
At Fidelity, the culture of working from home leaped forward in 2018, says Nicole Abbott, Fidelity spokeswoman.
"It was initially created in response to our associates' desire for flexibility, but we have also implemented it as a business continuity tool for situations like weather emergencies or, in this case, contagious illness."
Federal mandates
DHS's cybersecurity agency issued guidance identifying financial services workers as essential to continued infrastructure viability during the pandemic. Governors of various states are in accord with the regulations, as well, according to an investment management alert from the Wagner Law Group.
"Call centers must be properly trained and ready to discuss loans, in-service withdrawals, COVID withdrawals, and the consequences of each," the Wagner alert reads. "Supervision must be in place to avoid crossing over from "education" to "investment advice"; in other words, there must be proper administrative support for securities recommendations."
Recordkeepers holding retirement plan assets, therefore, must remain open for business.
The Securities and Exchange Commission (SEC) "has focused its resources on the continued orderly functioning of our securities markets - equities, fixed income securities, funds and other products - consistent with evolving health and safety directives," said Commission Chairman, Jay Clayton, in a statement.
"These efforts have centered on the continued operation of physical infrastructure, including information technology systems, and, predominantly from remote locations, continued human engagement, all the while keeping health and safety as the primary concern."
The SEC has created SEC Coronavirus (COVID-19) Response, a dedicated section on its website that addresses SEC guidance during the pandemic. Check it out here.
---
---
---
Jesse Livermore
It really baffles me that Schwab employees should have to use their vacation time in order to protect themselves. Schwab does not have physical needs on site for employees. They're not a janitorial company, not a landscaping company, not a construction company, or anything else that requires a person to be on site. Unfortunately Schwab is stuck like many other old school corporations and other sectors that are far behind the times. Again is baffling to me considering Schwab has been claiming they are the technical leader in our industry. How many years now have we been talking about readiness? How many years have we been talking about disaster recovery? It is absolutely mystifying as to why Schwab is not prepared. However it is completely understandable why they are suffering so badly now. It is near an insurmountable task to bring them to a point where to support their work-at-home employees which should be effectively 100% of their staff. JLL
Schwabbie
I wonder how the DHS would feel knowing that the way Schwab employees are able to work from home is by having client calls routed to the Schwab Employee's cellphone or home phone. Nothing could go wrong there. I wonder how the CDC feels about the cubicles we have to work in only allow you to sit a maximum of 4 feet away from your co-worker despite the guidelines being remain a safe distance of 6 feet or when an area at Schwab becomes exposed to Covid-19, it is cleaned that afternoon and then we're asked to sit back in those desks the very next day. We also have to share headsets and other equipment. Even for those of us who are working from home, we are pressured every single day by all of the managers and directors to hit service levels while working from home. Then we aren't provided with the proper equipment to work sufficiently and when we don't hit service levels, they blame it on the fact that we aren't as productive when not in the office. Not the fact that there's a pandemic, the markets have tanked, and we've been overrun with clients contacting us concerned about their investments. The reality is, they're scared that their jobs will be obsolete once it's found out how little they actually do and that we can manage ourselves. Just last month, the company was bragging about having 4 trillion dollars of assets under management but by the way we are being forced to work with outdated technology and improper equipment, you'd think the company was 4 trillion dollars in debt.
Tom Huges
Still some of service center working and asked their workers to report to work at Plano., TX. They are not ready to provide work from home tech support to their employees or might be lenient in providing the resources. In fact they do have huge resources to be best in tech support but cost savy environment keep them far behind to be update in the technology.
Pragmatic Advisor
Reading the Schwab employees comments makes me wonder how TD employees work environment compares. TD staff has been AWESOME through this event and solidified why I custody there!
Schwab Employee
Schwab doesn't want people to work from home because then they might read RIABiz. Big Brother has now blocked it from the company network. Thank you Lisa for reporting this story. I promise you there is more there.
Randy M.
This attitude is one of several reasons that I switched my account to Fidelity..
TrueAdvisor
It's very concerning that Schwab was not prepared with a business continuity plan and seemed to cut corners to avoid cost. You get what you pay for! I custody with Pershing and Fidelity and both have had no issues.