Why Charles Schwab staffers are still waving COVID-19 red flags even after Walt Bettinger capitulated to allow most of them to work at home
Schwab employees cite outdated phone systems, using vacation days to stay safe and confusion, but firm says CEO is contending with unrevealed Homeland Security regs that supersede germ fears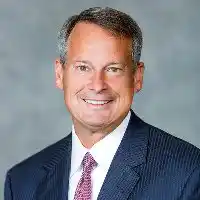 Walt Bettinger is abiding by what Homeland Security demands, the firm says.
---
---
---
Jesse Livermore
It really baffles me that Schwab employees should have to use their vacation time in order to protect themselves. Schwab does not have physical needs on site for employees. They're not a janitorial company, not a landscaping company, not a construction company, or anything else that requires a person to be on site. Unfortunately Schwab is stuck like many other old school corporations and other sectors that are far behind the times. Again is baffling to me considering Schwab has been claiming they are the technical leader in our industry. How many years now have we been talking about readiness? How many years have we been talking about disaster recovery? It is absolutely mystifying as to why Schwab is not prepared. However it is completely understandable why they are suffering so badly now. It is near an insurmountable task to bring them to a point where to support their work-at-home employees which should be effectively 100% of their staff. JLL
Schwabbie
I wonder how the DHS would feel knowing that the way Schwab employees are able to work from home is by having client calls routed to the Schwab Employee's cellphone or home phone. Nothing could go wrong there. I wonder how the CDC feels about the cubicles we have to work in only allow you to sit a maximum of 4 feet away from your co-worker despite the guidelines being remain a safe distance of 6 feet or when an area at Schwab becomes exposed to Covid-19, it is cleaned that afternoon and then we're asked to sit back in those desks the very next day. We also have to share headsets and other equipment. Even for those of us who are working from home, we are pressured every single day by all of the managers and directors to hit service levels while working from home. Then we aren't provided with the proper equipment to work sufficiently and when we don't hit service levels, they blame it on the fact that we aren't as productive when not in the office. Not the fact that there's a pandemic, the markets have tanked, and we've been overrun with clients contacting us concerned about their investments. The reality is, they're scared that their jobs will be obsolete once it's found out how little they actually do and that we can manage ourselves. Just last month, the company was bragging about having 4 trillion dollars of assets under management but by the way we are being forced to work with outdated technology and improper equipment, you'd think the company was 4 trillion dollars in debt.
Schwab Employee
Schwab doesn't want people to work from home because then they might read RIABiz. Big Brother has now blocked it from the company network. Thank you Lisa for reporting this story. I promise you there is more there.
Tom Huges
Still some of service center working and asked their workers to report to work at Plano., TX. They are not ready to provide work from home tech support to their employees or might be lenient in providing the resources. In fact they do have huge resources to be best in tech support but cost savy environment keep them far behind to be update in the technology.
Pragmatic Advisor
Reading the Schwab employees comments makes me wonder how TD employees work environment compares. TD staff has been AWESOME through this event and solidified why I custody there!
Randy M.
This attitude is one of several reasons that I switched my account to Fidelity..
TrueAdvisor
It's very concerning that Schwab was not prepared with a business continuity plan and seemed to cut corners to avoid cost. You get what you pay for! I custody with Pershing and Fidelity and both have had no issues.