Liz Ann Sonders: The path of least resistance is still down.
Unmerciful investors punished virtually all markets today (Mar. 9), but shares of urge-to-merge firms like Charles Schwab Corp. (SCHW), TD Ameritrade (AMTD) and E*Trade (ETFC) got absolutely creamed, causing experts to wonder if the deals will close or how they might get restructured.
The Nasdaq, Dow and S&P 500 all fell more than 7% today but the stock prices of Schwab, down 11.3%, TD, down 13.5% and E*Trade, down 12.44% were nearly twice as bad -- after having already been crushed in previous couple of weeks. See: Publicly traded 'RIA' stocks are having a banner 2017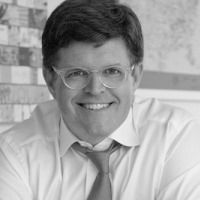 Schwab's purchase of TD was presented as a $26 billion, all-stock deal on Nov. 25. The market cap of TD has since plummeted to near $16 billion. Schwab's market cap was about $58 billion. As of the market close today, its market cap was a $38.8 billion. See: Reported Schwab-TD merger is a 'blockbuster' combo that creates a 10,000-RIA, $2-trillion custody juggernaut and may signal long-expected industry shakeout
Schwab's roll-up
Schwab is also working to close deals on USAA's brokerage business and a $10 billion asset manager in Naples, Fla. See: With USAA and TD Ameritrade deals pending, Schwab also resumes its SMA roll-up after eight-year hiatus with Wasmer, Schroeder deal
"I would bet they aren't rushing to close," said Matt Crow, president of Mercer Capital in Memphis, Tenn. "At times like this, everyone holds their breath and tries to keep working while also keeping their options open." See: Breaking up is hard to do: Schwab and TD Ameritrade both on hook for $1 billion should either firm get cold feet, shareholders revolt, or antitrust regulators quash deal
Morgan Stanley is buying E*Trade, in an all-stock deal valued at $13 billion on Feb. 20. E*Trade's shares then traded at $56, but closed today near $36 with a market cap hovering around $8.2 billion. See: James Gorman delivers chilling remarks to E*Trade RIAs after doing no-money-down deal for the zero-commission discount broker
The bloom may be off the rose for such deals.
Perfect storm
Franklin Resources' plan to buy Legg Mason is likely under even greater strain, Crow adds.
Unlike the stock-for-stock Schwab-TD deal, Legg shareholders are supposed to get $50 cash per share or a combined $4.5 billion, not to mention assuming another $2 billion in debt to pay for LM. "That same consideration today would redeem two-thirds of BEN's common stock," Crow says. "One can read a lot of things into this. A big redemption might be lower risk than closing, but it's also true that the trading value of the BEN-LM combined franchise is crazy cheap."
Legg Mason (LM) showed the staying power of an all-cash deal. The stock hit a 52-week high of $50.70 and only tailed off slightly in today's market rout. Shares opened at $49.30 and only closed down 74 cents or -1.49%.
But since Feb. 18. Franklin's shares have fallen from $25 to $19.50, as of today's close -- putting cash at a premium.
"I wonder if that deal is in trouble," says Crow.
The carnage, however, was evident throughout the financial services sector.
The Vanguard Financials Index Fund ETF (VFH), which represent a basket of financial stocks, was off 11.29% in today's trading.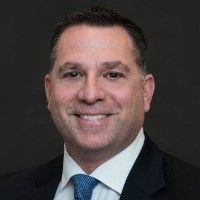 Big banks like Wells Fargo (WFC), Citigroup Inc. (C) and Bank of America (BAC) were down between 12% and 16%.
But companies like Schwab could be facing additional pressure because their business models have been swamped by a perfect storm of plummeting asset levels, zeroed out commissions and shrinking margins earned on cash balances.
"Sweep rates are at one basis point as of today," says Frank Bonanno, CEO of Stone Castle, a cash manager for RIAs in New York.
"At one basis point any further downward Fed move cuts directly into the revenue of the broker-dealer. Shareholders are reacting to that scenario. Couple that with a huge chunk of revenue not being earned on trades anymore and they will all look light compared to same time last year."
The Federal Reserve cut interest rates last week, trimming the federal funds rate by 0.50% to a range of 1% to 1.25% in an effort to stay ahead of the economic upheaval caused by the rapidly spreading coronavirus.
What also doesn't help is the lack of certainty about when the stock market -- and interest rates -- will find their bottom. For now, a continued downturn can't be ruled out.
Garden 'path'
"The path of least resistance is still down," Liz Ann Sonders, chief investment strategist at Charles Schwab told the AP during the trading day.
Hardest hit among RIA-related shares was LPL, down 15.54% to $56.14 -- after hitting $99 on Feb. 20; Envestnet was down 4.94% to $69, a rare case of outperforming the market, but it's off its high of $87.75 on Feb. 18.
Envestnet itself was the subject of deal reports. Barron's published remarks of sources saying it would likely unload Yodlee. See: Envestnet, caught in speculative web over possible Yodlee spinoff--or sale of company, itself--has Wall Street scrambling to buy on the rumor
A later Barron's report said Goldman Sachs was retained to manage deal options for Envestnet.
---
---
Mentioned in this article:
---
---
---