Mark Tibergien's longevity, pedagogy, warmth, mentorship and fount of fresh wisdom makes many people in the industry think nothing of describing him as "great."
Brooke's Note: I made little effort to disguise my great admiration for Mark Tibergien in this article. It's an easy call because he is a rare combination of warmth, grace, knowledge, managerial competence, loyalty and Energizer Bunny. He is the same person in any setting, and he seems to enjoy it all. He calls you out if you screw up, and he knows how to forgive. Mark worked for Pershing, but thanks to him and Pershing he has been a universal resource. This article is a work in progress or the first of two. We [Oisin and I] are working on getting thoughts from the people closest to him but wanted to get the news out, too. We are also scheduled early for a call with Mark and his able and seasoned replacement, Ben Harrison.
Amid an avalanche of change and reshuffling of leadership, Mark Tibergien will yield the CEO spot of Pershing Advisor Services to his long-time understudy Ben Harrison.
His last official day with Pershing is May 31, and he will help Harrison, 44, transition to the role. The industry guru, 68, will leave the Jersey City, N.J. unit that is listed by its parent BNY Mellon with $800 billion of RIA assets after 12 years.
Tibergien left Moss Adams, where he led RIA consulting, to take the job in 2008. At the time, PAS was listed as having less than $50 billion of assets in custody from a small number of RIAs and family offices.
"Mark Tibergien is not only one of the most talented people I have met in the RIA space over the last 10 years, he is also one of the best people in terms of his commitment to partnership, integrity, client advocacy, and true passion for the business,"Shirl Penney, CEO of Dynasty Financial Partners.
Tibergien led Pershing to become one of the top four custodians behind Charles Schwab & Co., TD Ameritrade and Fidelity Custody & Clearing. He also took it from being an obscure add-on to the Pershing broker-dealer clearing unit to having standing and unique character on its own.
"Mark Tibergien has been one of the few true titans of the RIA industry," says Lori Hardwick, former COO of Pershing and now a consultant. "He has a brilliant mind and has always been willing to share that brilliance readily with all of us."
Indeed, Tibergien stands out as man -- at a time when men are under fire -- who quietly walks the walk on advancing the interests of the minority gender in finance.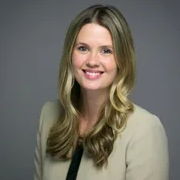 "He is a tremendous supporter and mentor to women in this industry," says Megan Carpenter, CEO of FiComm. "I have heard so many women remark from a stage how transformative Mark has been to their respective career. Mark's support, encouragement and guidance carried me through many of the toughest moments in my journey as a female entrepreneur."
That view is seconded by Kayla Kennelly, director of business development, Facet Wealth, who was Tibergien's reverse mentor in 2014. See: The big impression Mark Tibergien and his reverse mentor, Kayla Flaten, 25, made on me over a Manhattan lunch
"It truly changed my career and personal life to learn from him - and to see how much he valued my perspective!" she writes in an email.
"We are tremendously grateful to Mark for all his contributions," said Jim Crowley, who became CEO of Pershing last May. "Mark's unique vision and humble leadership has helped build our advisory business from the ground up and made Pershing one of the top players in the RIA custody space." See: What to make of Pershing CEO Lisa Dolly's surprise exit and the sped-up entry of 35-year Pershing veteran Jim Crowley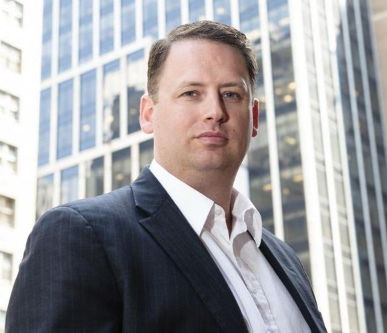 By "unique vision" Crowley may mean the way that Tibergien positioned Pershing in the commoditized RIA custody market, eschewing small firms to concentrate on a higher and better service to RIAs that serve the most sophisticated clientele.
Pershing change its tune to say it would begin to accept even the smallest of RIAs following announcement of the Schwab-TD Ameritrade merger this past fall.
It's unclear if Pershing ever got the kind of corporate backing that Tibergien might have liked.
In fact when then-CEO Charlie Scharf freed up $50 million in March a year ago, Tibergien remarked that it was capital he'd long sought. See: BNY Mellon's new CEO is an RIA fan, and Pershing Advisor Solutions made a big personnel move to reflect it
This past September, the Wells Fargo board named Scharf the company's CEO and president, effective Oct. 21. But before he left BNY he provided a catalyst that seemed to come out of nowhere and sparked a hiring blitz.
Tibergien said at the time the firm had added more than 100 new employees and contractors to work on scores of work streams related to technology enhancements and integrations specifically geared to the advisory business.
Many observers over the years said that Tibergien faced a headwind in dealing inside a bank, clearing and brokerage culture. For his part, Tibergien always insisted that Pershing was badly misunderstood in that regard and had a great culture for RIA custody.
Industry leader
Pershing proved to be a good platform for Tibergien to continue to do what many people almost regarded as a treasured public service -- keynoting conferences with ace research-based B2B commentary. His longevity, pedagogy, warmth and fount of fresh wisdom makes many people in the industry think nothing of describing him as "great." See: Mark Tibergien and Dan Seivert Listen Up! Dave Welling explains why rising private equity involvement in the RIA business is flat-out great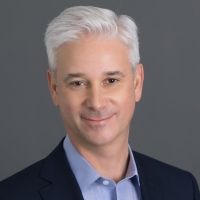 "Mark has single handedly provided psychological strength and motivation to tens of thousands of aspiring business professionals setting out on the journey of independence and wealth creation," says Dan Seivert, CEO of ECHELON Partners.
It was something he carried over from his Moss Adams days in Seattle (where he is returning), and he is considered unmatched in that role. He placed special emphasis on the need for great talent in an asset and software-crazed business.
"Perhaps no advisor to the wealth management industry has visited more firms and more board rooms than Mark Tibergien," Seivert says.
"I know I was personally amazed at how many firms note 'when Mark visited our office,' and usually remembered the date and occasion, recognizing it as the seminal event in their firms' development. Mark ability to listen and then prescribe valuable solutions has been recognized for years as without peer."
Heir apparent
The ascension of Harrison was in a sense a badly kept secret; he's been the spokesman on recent press releases coming out of the firm.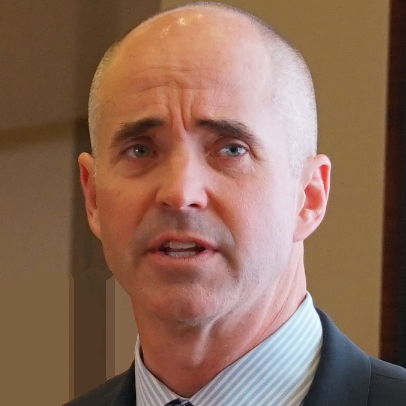 Harrison joined Pershing in 2006 and was promoted to lead business development for advisory marketplace solutions on the West Coast in 2013.
In 2015, Harrison became the head of business development for the RIA custody business -- adding relationship management in 2019.
"Ben Harrison is a super talent and the right person to take the reins from Mark, and as a client of BNY Pershing, we are very happy with this succession plan," says Penney.
Tibergien came to his job by a less conventional path.
"After a brief career as a writer he became a partner in a consulting firm that was later merged into Moss Adams which developed perhaps the industry's strongest consultancy," Seivert says.
"Mark used this platform to drill deeper into the nascent advisory space advising Schwab and its advisors in the '90s, long before any of the custodians had their own consulting forces. To a large extent Mark has taught all of today's industry consultants through his frameworks and books and benchmarks."
Reporters around the business counted on his swift, forthcoming commentary on his own company and others in the business -- perhaps most often this grateful one.
Tibergien's affinity for reporters may come from the heart. Before entering finance, he started out dreaming of a journalism career. "I intended to be [the next] Walter Cronkite," he told Barron's last month in a lengthy interview. "But it didn't quite turn out that way."
---
---
Mentioned in this article:
---
---
---
---