Eric Poirier: We're delivering new functionality ... that empowers RIAs to ... with purpose-built, intuitive solutions.
Brooke's Note: It is one of the bizarre anachronisms of an RIA business founded on closet servers, IBM PCs that you can't carry without help, and desktop software coded by hand in an era that still holds a prominent place. Now the most MIT-alum-laden Silicon Valley RIA player is taking on this odd confluence of past and present, but not necessarily by using newfangled technology to manipulate the old. Rather the recent Advent hire of Steve Strand -- the guy who wrote Axys, co-founded Advent and thank God is still around and code cogent -- suggests Addepar is using the more movie script approach: Get the Dr. Frankenstein (Strand) who built Frankenstein (Axys) to deconstruct it. Oisin, who knows about some of this stuff from another life explains it this way to me in an email: "Axys' code is effectively a dense C+ derivative, so it requires proper coders not run-of-the-mill scripters (java/python). Then when you have as much code as a program requires, you actually need subject- matter-experts to do change right, rather than just a spotty teenager in an ill-fitting suit. Scripting is equivalent to learning your prayers by rote, and then asking the priest (Github) for advice -- working with legacy code is gnosticism." If you follow all that, then theology should be your chosen field. If you are Addepar, bringing aboard Strand may prove that you found a new way to think outside the box.
Addepar just launched an easy-button software switcher in a belated -- and blatant -- bid to woo the 2,000 RIAs still using Axys and APX, boosted by the fact that it now has the co-founder of Advent Software on its engineering team.
The Mountain View, Calif., advisor software vendor launched its "Advent Converter" on Feb. 19 to take a run at thousands of RIAs and money managers still stubbornly refusing to move on from SS&C Advent's legacy portfolio management software, Axys and APX.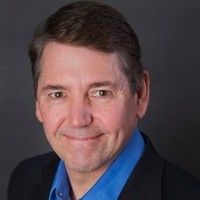 Many RIAs have spurned the advances of the new breed of online software makers because the conversion process is so brutal.
Even SS&C can't get Advent users switched to its own modern software, Black Diamond, with the de facto push of a button. In dinosaur terms, Axys is from the Mesozoic Era. APX is merely B.C. See: RIABiz takes a peek under the hood of Advent Portfolio Exchange
But when dino-metaphors block the way, opportunity knocks, says chief revenue officer, David Lessing, via email.
"Historically, data conversion offerings have charged significant fees and required significant manual efforts ... we now have automated that ... to a rules-based engine ... which means costs go down significantly."
Moreover, "top talent" at rival vendors are now "voting with their feet", and jumping ship to Addepar, Lessing adds, pointing to three recent hires.
Playing offense
Cameron Sheehan, now Addepar's head of account management and business development came on in early Jan. to boost the family office business, after 12 years at rival software firm Tamarac.
Steve Rawczak, now senior product manager for Addepar's data platform, joined Addepar last year, after five years at Tamarac, where he most recently helped develop its strategic roadmap for portfolio reporting.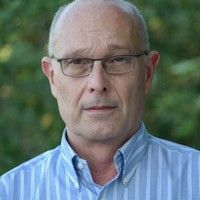 Perhaps the most significant hire, however, is the widely unreported arrival of Steve Strand, who co-founded Advent software and wrote the first few versions of Axys. Strand joined Addepar's engineering team in 2019. Addepar has yet to confirm the degree of Strand's involvement in developing its Advent converter.
Lessing alludes to Strand's important role of helping Addepar play offense after Advent used him previously to play defense.
"Steve Strand was the technical co-founder of Advent Software, where he designed and wrote the first few versions of Advent Axys and Advent Geneva systems," he says.
"He rejoined Advent from 2005-2008 to get Geneva on a better track and tame the complexity following a growth period. At Advent, Steve wanted to do it right but never got past maintenance coding so he left to start Strand Theory before going to Citadel. He joined our engineering team in 2019."
That said the "converter" is essentially a self-service data translation aid that, at best, makes a glacial process into merely an agonizingly slow one, say analysts and rivals. See: Addepar finally makes friends with Fidelity and reboots its RIA service, again -- helped by a key ex-Tamarac hire.
"It's a great marketing ploy … [but converting] can be brutally painful if you don't have good tools and a stellar onboarding and [data] reconciliation team," says Pete Giza, chief product officer of Layton, Utah-based rebalancing vendor, AdvisorPeak, via email.
"[If] Addepar just throws the technology out there without full support ... adoption will be minimal, at best, because a lot of these firms do not have the level of Advent personnel needed to get the job done," he explains.
"But surely having the veritable Godfather of Axys will help."
Classic play
Indeed, in a sense, speedy data transfer is a case of closing the gate after the horse has bolted. That's because the pace of any initial data transfer is far from the key pain point in the process of converting from one portfolio management vendor to another. See: Orion gets serious about Addepar's threat to its biggest clients.
A glut of issues can prove far more painful, including reconciling data errors, handling irreconcilable reports, managing vast backlogs of historical data and retraining staff. Thus, no matter how fast the initial data shift, the process usually takes months, and in some cases has lasted more than a year.
But Addepar's decision to tackle conversions signals its continued turn toward smaller, classic RIAs -- a concession to the fact that pedestrian issues like switching hassles can sway RIAs just as much as fancy analytics. See: Addepar deal may salve big, lingering pain point for RIAs who use alternative investments.
Addepar has also changed its tune about which RIAs it targets. Previously it sought advisors with challenging alternatives portfolios, but now the firm boasts that it's right for any portfolio.
Addepar is the "the platform of choice for RIAs [that] want to grow," says Lessing. "Others in the space are really good at the basics, but more often than not we get outreach from firms that are growing and committed to leveling up."
No free lunch
The market for selling portfolio management software to RIAs is dominated by four major players: Omaha, Neb.-based Orion Advisor Technologies; Windsor, Conn.'s SS&C Technologies (through Axys, APX, and Black Diamond); Chicago-based Morningstar Office and Windy City rival, Envestnet's Tamarac and PortfolioCenter.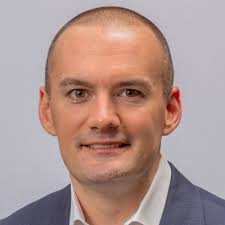 Like Addepar, Black Diamond provides free conversion tools, but it provides broader support gratis too, unless there are significant historical data transfer needs.
Orion boasts that conversion will always be free, though it admits that RIAs may need to employ external consultants, at their own expense.
But process, not marketing absolutes is the real determiner of costs, says a spokesperson for Envestnet|Tamarac, via email.
"If not done correctly, [conversion] can delay onboarding ... drive up costs, and reduce the usability of the tool," the spokesperson explains.
"In extreme cases, a firm may need to revert back to their original platform and potentially find a new provider ... This is why it's important ... to employ a consultative sales process prior to contract signing to identify any potential data pitfalls or challenges."
Transferring data
Swapping portfolio management software is a process well known for its caveats, says James Carney, Morningstar's head of independent advisor software. Carney oversees Morningstar Office.
"It's not correct to say it's going to be over in eight hours. That's like saying I'm going to get in a car and drive, [but] not say how long it's going to take to get to California," he quips. "It can cost, depending on complexity … [anywhere between] $2,000 to $20,000 … the effort level [can be] huge."
There's a lot more to making a shift than nifty automation, agrees Randy Lambert, chief operations officer for Orion Advisor Technologies, via email. "[It's] a project that's above and beyond [an RIAs] day-to-day operations … [and] a full [data] history project can take anywhere from 30 to 90 days."
At least 70% of new Orion clients require historical data transfer, according to Lambert.
"If there is no data to convert it can take as little as 30 days ... all the way up to 6 months if it is a transaction level conversion with an extensive amount of history," adds the Tamarac spokesperson.
Questionable timing
Though Addepar has just launched its "Advent Converter," and as such, has little proof the ploy will work, it's already encouraged enough to extend this strategy to the other legacy desktop giant, PortfolioCenter, which was recently orphaned by Schwab. See: Schwab Advisor Services tosses its PortfolioCenter platform to Envestnet, in what amounts to a 'defensive' deal for both, insiders say.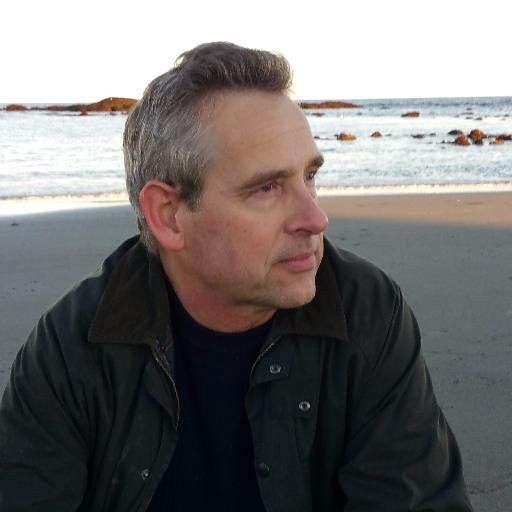 "We don't share explicit breakdown numbers ... [but] a number of clients [have] successfully converted from Advent, and [there's] a quickly growing pipeline," says Lessing.
PortfolioCenter continues to generate revenues of $2.3 million a quarter for its new owner, according to Envestnet's most recent earnings call.
"Regarding PortfolioCenter ... [and] building converters based on popular demand ... you'll see more to come from us on that front," Lessing adds.
Addepar's move to grab marketshare from legacy players comes at the end of an already ten-year feeding frenzy. See: Advent Software is squandering its market leadership by keeping focus on Axys, according to a hedge fund analyst's report.
APX was the first commercially available portfolio management software, and some observers question how much meat is left on its or the Axys' bone.
Addepar's timing is questionable, says Giza. "I would have expected [this] years ago when there was far more market share to grab and made up of firms with [potentially] less complex issues, [and] baggage."
Win some, lose some
Unlike Addepar, Tamarac and Orion knew exactly when to pounce, Giza continues. "Orion threw tons of resources at the onboarding process and that's why they are where they are."
Ten years ago, an estimated 4,000 firms used Axys and APX, which is known for largely being used by money managers, rather than RIAs, according to a number of reports.
That number now stands at combined total of less than 2,000 firms, with $2 trillion under their management, according to data provided by SS&C last May. See: Oisin's Bits: Black Diamond surges past $1 trillion.
But where Orion, Tamarac et al. may have made the early runnings, they, alongside legacy vendors, ought to watch out, says Lessing. "The number of firms moving to Addepar from each of these systems continues to increase predictably."
Addepar is not, however, inured to losing customers, despite such claims.
In June last year, Tamarac, in tandem with Wilton, Conn.-based data aggregator Private Client Resources, won Merrill Lynch's business. Previously, Merrill offered its reps the option of using Addepar, although sources say "less than a handful of teams" did so. See: Brooke's Bits: One thousand Merrill Lynch clients set to use Tamarac software's 'unsurpassed capabilities'.
Still a leader
But the 2,000 Advent RIAs are still a lucrative target for a firm striving to expand its RIA reach, not least when APX and Axys still administer almost double the RIA assets of even the largest of the more modern portfolio management vendors.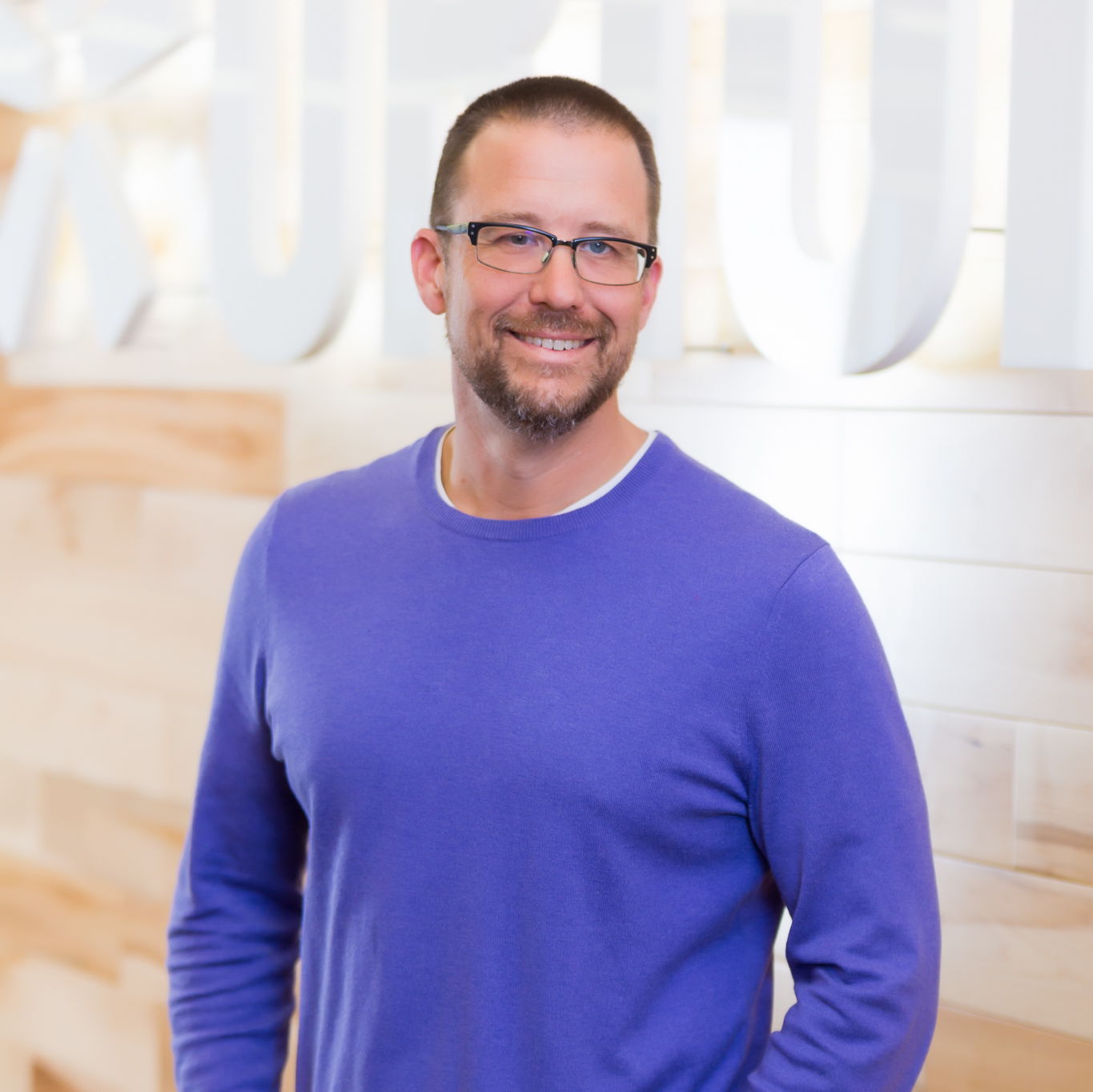 Black Diamond's and Orion's administered assets recently topped $1 trillion, and Tamarac administers about $1.2 trillion, according to the firm. See: What exactly to make of the Barron's article about Orion being listed for sale by Raymond James for $1.8 billion -- and how it boils down to 'when', not if.
Indeed, the Advent pickings are far from slim, even today, Lessing insists. "Some of our largest clients were on APX, and for us, this [converter is] part of a greater strategy to provide options to RIAs serving a variety of client sizes ... with migrations from APX, Axys, [and] other technology providers down the line."
Kyle Van Pelt, solutions manager at SS&C Advent declined a request to comment on Addepar's overt targeting of its clients.
Addepar is very late to the party, but it had to seek the greenest pasture available, says Giza. "Things are getting tight in $700-million-plus AUM market."
For some years, Orion has employed a third-party APX and Axys converter. To date, nearly 100 firms have made the jump to the Omaha firm, sources say.
Alongside the tools portfolio management vendors develop themselves, there is also a commercially available conversion tool made by the Canadian company Opulos.
Taming the legacy horse
Addepar's snap your fingers data converter for APX and Axys will make transferring data to its own software a speedier process, but Giza, Carney, Lambert, and Robert Roley, general manager at SS&C Advent, all agree that revving up the data sifting will do little to solve the biggest pain points.
APX and Axys are notoriously tricky, says Giza. "Just getting data out in a timely and orderly fashion requires an excellent command of replang [software programming]." Without it, advisors "will spend hours managing extracts by hand," he explains.
"Just because you've had Axys for 33 years ... [doesn't mean] you know how to romance good data out of it."
But it's not that Advent software is particularly tricky -- or that any of the legacy software is -- it's just that every firm is different, and has customized their software differently over the years, especially reports, says Carney.
"No two systems are the same, and when you try to move, not everything lines up, so you have to account for all those differences … [and this requires] a knowledge-base built over time … it also varies by the type of accounts, and how much data [there is]."
Fail rate
Nor is a portfolio management switcheroo inured from outright failure, even though the instances of a complete collapse are rare.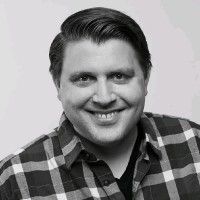 Portfolio accounting software firms run a number of processes to ensure it doesn't happen, including the sometimes costly parallel operation of the previous system alongside its replacement for a full billing cycle, but these processes do not always work.
Orion, for instance, has experienced as many as ten failures in the last 20 years, according to Lambert, a fact he attributes -- and Carney agrees -- to a lack of initial preparedness by some RIAs.
"I can count on two hands the number of times onboarding has failed at Orion over the past 20 years; it's always tied to the advisory firm not being ready to make a change," Lambert says.
Carney accepts that failures do occur, but did not put a figure on the historical rate at Morningstar Office. SS&C declined to provide data on fail-rates.
"If a client's needs have been properly vetted during the sales process we would expect the data conversion fail rate to be less than 1%," adds the Tamarac spokesperson.
Sometimes it's just not worth converting data, adds Roley. "It's very common for clients to ultimately only convert a subset of history to minimize the parallel period and avoid having to research data anomalies from many years ago."
Up-hill wooing
The last obstacle facing Addepar and rivals in their effort to hoover up as many Advent RIAs as they can is the simple fact that a large number of RIAs using Axys and APX continue to see changing their software as an act of pointless self-flagellation, says Giza.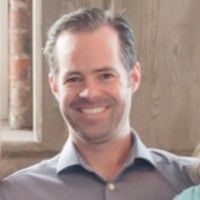 "[There's] pain involved in switching platforms [and] a lot of firms, especially those with elder partners, are of the 'if its not broken...' school of thought."
Quite right, says Carney. "Books still work … [and] Advent's systems work. They produce the reports [RIAs] need … they know how to do it, so until there's a hiccup, or a marketplace demand they can't fill, [RIAs] don't shift."
Entropy has its own allure, adds Lambert. "Sometimes there is a greater desire to keep things the way they are then there is to make a change."
Indeed, Carney suspects that in the end it won't be nifty technology that brings the horde of Axys and APX die-hards into the brave new software world, but the increasing need to do more on a lesser budget.
If new software can do more -- simply -- for the same amount of money, legacy RIAs will bite, he says.
"We need to be able to do more for them for what they're spending … to provide them more value [and] its really about making it easier to use – not just adding functions and features."
Facts vs fiction
Addepar did not respond to a request to break out the number of RIAs using its software, or the total value of RIA assets under its administration.
But, when it was put to Lessing that a number of industry sources consistently state that Addepar is struggling to make RIA hay, he rejected such claims out of hand.
"Fortunately, the facts simply don't support [that]," he insisted. "We've had really strong growth over the last several years, adding $10 billion a week, on average, in 2019."
"We typically don't disclose our full client roster, [but] a simple review of the biggest breakaways forming RIAs over the last several years clearly demonstrates that Addepar is winning more of these teams than any other provider." See: Shirl Penney and Brian Hamburger gang-tackle largest breakaway of 2019 as Jason Fertitta, Team Americana bolt Morgan Stanley to form Schwab RIA.
Addepar takes its breakaway data from Echelon Partners information, although it declines to disclose specific client names, or numbers. See: Shirl Penney and Brian Hamburger gang-tackle largest breakaway of 2019 as Jason Fertitta, Team Americana bolt Morgan Stanley to form Schwab RIA.
Making good
Alongside Addepar's new conversion tool, the software firm has also announced two other RIA software updates this month -- both geared to larger firms -- Addepar Teams, which tailors what advisors can see, and what they can edit in performance reports; and AddeparGo, a plug-and-play pre-configured version of its software.
Addepar is doing 'purpose-built' software RIAs in its 11th year in business, says CEO, Eric Poirier, in a release.
"We're delivering new functionality ... that empowers RIAs to ... with purpose-built, intuitive solutions."
Overall, Addepar administers $1.7 trillion, although this figure takes in banking, large IBD, and wirehouse custom, as well as assets managed by RIAs.
---
---
Mentioned in this article:
SS&C Advent
Portfolio Management System
Top Executive: Robert Roley
Addepar
Portfolio Management System
Top Executive: Eric Poirier
---
---
---
Jeff Spears
Technology firms continue to believe it is only the tech that RIAs want. Unfortunately there is more....
Jesse Livermore
Seems the zombies are set to enjoy more feasting :D JLL
---