Eric Poirier: We've been ready for this moment.
Brooke's Note: Addepar was born in 2008 to help advisors prepare for the next...2008. But a watched pot never boils and a disaster you half-way wish for never materializes. But now a pandemic is giving kill-joy hedge fund managers a second chance and maybe not too late for Addepar to make its point about the importance of owning and reporting on them. Laurence Tosi sure doesn't think it's late at all and he's grabbing a piece of the action to add to a hedge-investing portfolio as the falling sky perhaps appears to him more like rain falling at the end of drought.
Addepar just raised another $40 million in a time and manner that raises questions about whether the cash injection is defensive or offensive in nature.
The Mountain View, Calif.-based performance reporting software firm -- now 11 years old -- reported the raise last week as markets were being ravaged by coronavirus (COVID-19) fears.
With the 2008-2009 in mind, the raise is a coup at a time when cash injections can be harder to come by.
"Series A, B and C rounds in 2009 down year over year by 40 percent, 41 percent and 46 percent, respectively," writes CrunchBase Daily in an article today. "It took until 2011 for Series A and C round amounts to reach above the volume of invested dollars in 2007.
The tire-kicking between WestCap and Addepar began in late 2019. The market slump sparked by the Coronavirus outbreak helped push the investment over the line, says Addepar CEO Eric Poirier, via email.
"Given our strong trajectory and [WestCap's] confidence in our team, platform and value proposition -- particularly in this new economic climate -- [WestCap] expressed a strong interest," Poirier explained.
COVID-19 is expected to change the market outlook for the foreseeable future, Poirier says. But Addepar's value proposition will need to rapidly evolve in "an increasingly competitive space", according to the release. The fresh funds are earmarked for software "R&D" and "market expansion."
Addepar is facing increasing heat because "under COVID-19, the growth of advice appears to have stalled," says Will Trout, senior analyst with Celent, via email.
"Addepar was already in a dogfight with PCR and Orion for RIA business," he explains. "Addepar has a great product, and it's fine to demand top-shelf prices. But when margins tighten, even the most profligate (or profitable) clients are going to cut back on spending."
But the COVID crisis is playing to Addepar's strengths in a big way, Poirier says.
"Market demand is reaching a new level as clients and prospects turn to us to help navigate the challenging market conditions. That's because we've been ready for this moment as Addepar was started in 2009 in response to the global financial crisis."
Providing liquidity?
Addepar has raised $270 million since 2008 with a succession of funding rounds. It last tapped the venture capital (VC) markets in May 2017, bringing in $140 million. See: Addepar raises $140 million, unveils a very Tesla board member and seeks RIA data utopia.
"The 2017 raise was clearly tilted to building out Addepar's tech stack. This smaller raise seems to be geared towards hiring salespeople, which would seem to be an odd stance in the current environment," says Trout. "Who is going to be buying now?"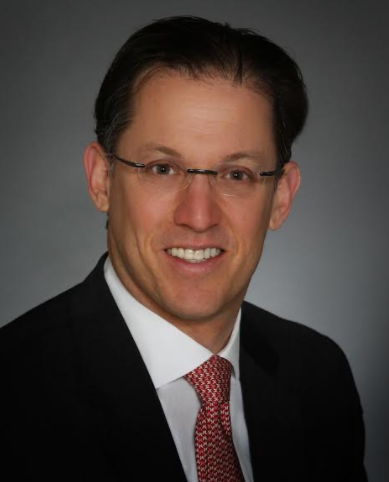 This capital raise also differs because it's the first where existing stakeholders declined to participate.
WestCap is the sole participant, which implies previous investors were content to dilute their holdings rather than contribute another tranche of capital.
Either that, or a chunk of that $40 million is actually being spent on cashing out previous investors, says well-known industry commentator Bill Winterberg, founder of FPPad.com, via email.
"I was under the impression that Addepar was growing fairly well among UHNW advisory businesses and family offices, [so] perhaps this round of capital [will be] used, in part, to provide liquidity to some of [the firm's] early investors."
Previous investors include a swath of venture capital firms, including San Francisco's Sway Ventures, New York City's Thrive Capital, Addepar founder and executive chairman Joe Lonsdale, banking entrepreneur Harald McPike and Apple executive Kevin Milden. See: Addepar lays out world-fixing vision and rolls out upgrades at swanky The Battery event in San Francisco
San Francisco-based WestCap Group, a late-stage venture capital fund, was founded by Laurence Tosi, former CFO of Airbnb, from Aug. 2015 to Feb. 2018. Before that, Tosi was CFO of The Blackstone Group. He has held a seat on Addepar's board since 2018.
Scott Ganales, senior partner at WestCap also signed off on his firm's investment. Ganales is Tosi's long-term partner in a number of financial technology investments, including in the capital markets risk analysis firm, iPreo, now owned by IHS Markit, a London–based global information provider.
Ebbing tide
Addepar's niche is measuring portfolios that include hard-to-measure alternative investments, though recently it communicated it is seeking RIAs with more vanilla portfolios.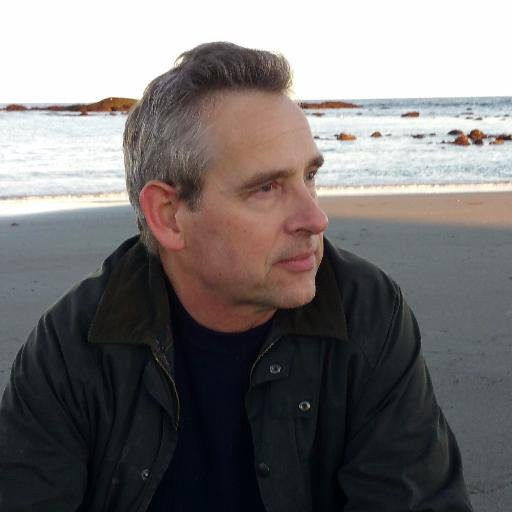 The move can be viewed as raising cash from strength because Addepar's data aggregation, analytics and alternative investment portfolio reporting is potentially attractive to investors who might be seeking alternative investments not correlated with the down market.
Then again, an ebbing tide lowers all boats.
Addepar's revenues are almost sure to contract as the assets it services decline in value, observers say.
Plus, it has 346 high-salary employees, assuring its burn rate is substantial, and a culture of aggressively developing software and letting the revenue chips fall where they may.
Supporting growth
Poirier declined to answer questions pertaining to cash flow, burn rate, whether the firm has broken-even, or when it expects to turn a profit.
He also declined to say if it has committed to any sale clauses as a result of its VC fundraising, or if there is a cast-iron exit strategy for its longest-term investors.
But he rejects outright the idea that Addepar needed fresh funding because it was nearing the end of its cash runway.
"We're very well capitalized, and the fundamentals of our business continue to be very strong ... This investment is a clear vote of confidence in our strategy … and we're well positioned to remain an independent company for a long time," he insists.
"This capital will support our further growth and expansion; market demand is reaching a new level as clients and prospects turn to us to help navigate the challenging market conditions." See: Addepar hires Advent genius then launches 'Advent Converter' to court the RIAs still on Axys and APX ; PortfolioCenter 'easy button' comes next.
A spokesperson for the firm quashed industry reports that Addepar was set to develop an in-house rival for risk management software vendors like Riskalyze.
"[We] will have a series of announcements to share over the course of this year," Poirier adds.
Burning cash
Addepar has now tapped venture capital (VC) markets on at least six separate occasions, or once every 22 months, leaving industry observers baffled.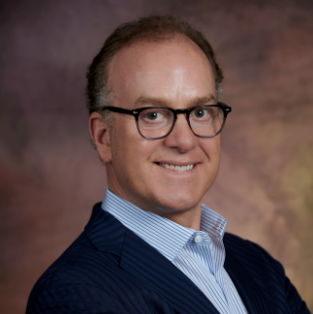 "Say they're charging one basis point on $1 trillion of the $1.7 trillion they claim [to administer through their software]; they should be bringing in $100 million in gross revenues … so they're burning cash somewhere," he says.
"Take half that for fully loaded employee cost, and it still leaves you [roughly $50 million] for everything else. So where are they burning it?"
Giza's estimate presumes an average salary of $150,000 for Addepar's employees, which would put its salary outlay -- should Giza prove correct -- at just under $52 million.
But salaries may well chew up even more of Addepar's revenues, says Craig Pearson, CEO of Charlotte, N.C.-based ultra-high-net-worth (UHNW) data aggregator, Private Wealth Systems, via email. See: A higher bidder ripped WealthTouch from Craig Pearson's grasp but his startup could rip the clients, free of charge, right back -- and leave Addepar gasping.
"I've heard they are a fraction of that [$100 million] on the revenue side."
On a tear
Founded in 1994, WestCap has more than $1 billion in assets under management, including investments in AirBnB and virtual ticket tout firm Viagogo.
Its Mar. 19 investment in Addepar is also the first of two rapid-fire moves to up its investment in financial technology firms with an alternatives twist.
WestCap is currently on a tear, placing bets on alternative investment-related companies.
It joined Goldman Sachs, among others, in a funding round of $146 million into alternative investment marketplace iCapital, a five-fold increase of all previous rounds.
Addepar serves over 400 companies, which include licensed investment advisors catering to high-net-worth individuals (or HNWIs with assets of at least $1 million), ultra-high-net-worth individuals (or UHNWs with assets of at least $30 million), and many family offices.
---
Related Moves
February 23, 2022 – 12:09 AM
---
---
---
---
Mentioned in this article:
Addepar
Portfolio Management System
Top Executive: Eric Poirier
---
---
---