Evan Rapoport: We are and will continue to be partners of SS&C Advent and Black Diamond ... We [just] didn't fully grasp three and five years ago how valuable our back-end technology is.
Black Diamond and SMArtX needed each other in 2017. They signed an exclusive contract and... BOOM!
The market-leading Jacksonville-based performance software giant could compete with TAMPs and the once little-known West Palm Beach, Fla. managed accounts provider got known.
Yet with that deal set to expire in 2020, the two semi-siloed firms that form a TAMP when combined are counting no chickens. SMArtX just raised $4 million in capital to build-out its services and rebrand as a financial technology firm first and foremost.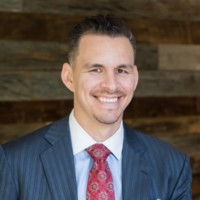 This latest -- second -- tranche of private funding is earmarked primarily for fresh hires. But the firm also plans to invest millions to break out each piece of its software system into unbundled chunks that the largest RIAs, wirehouses, and asset managers can buy.
SMArtX benefited most from the symbiosis in percentage-growth terms -- growing about 14-fold -- but also, by definition, hazarded an unhealthy dependence on Black Diamond, in part because of a data clause in its contract.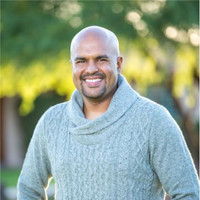 SMArtX's AUA was only about $140 million in Dec. 2017, and recently (pre-coronavirus) it stood at almost $2 billion. See: E*Trade, TD Ameritrade and Legg Mason deals look dicier, after share crashes crush market caps of merging firms.
That said, for Black Diamond the deal was also a coup.
By competing better against big rivals like Orion and Envestnet on managing money, it kept its Black Diamond software franchise in the game with RIAs and IBD reps seeking that kind of big bundle.
It did the same for Advent Axys and APX. See: Addepar hires Advent genius then launches 'Advent Converter'.
Specifically for Black Diamond, the unit of Windsor, Conn.-based SS&C much improved its ability to trade and manage unified managed accounts (UMA), namely by allowing advisors to manage multiple managers in one investment account for between five and 250 basis points, with software for trading, billing, tax-loss harvesting, simplified reporting, UMAs, and rebalancing.
Evolution
Now SMArtX sees no reason it can't sell more technology under its own brand, explains SMArtX founder and CEO, Evan Rapoport, via email.
"We've evolved from a simple managed accounts platform for independent advisors to a technology solution designed for larger financial services companies," he says.
But the boon for SS&C in its agreement with SMArtX -- and the handbrake for Rapoport's firm -- is that the deal strictly limits the scope of information exchange between SMArtX and SS&C rivals like Orion Advisor Technologies to headline accounting figures only, rather than deeper 'sleeve-level' data.
As a consequence, non-SS&C RIAs have to run SMArtX's simplified reports alongside those of their chosen accounting software.
"We're working towards a solution that will allow firms to license and utilize underlying components of the SmartX platform, rather than the platform as a whole ... We're thinking about groups that work with firms like Vestmark," Rappoport says. VestMark owns Adhesion, which grew AUM by 68% in the past year
Sleeve-level portfolio management is essential to tracking the multiple asset classes and strategies employed in a UMA.
Currently, the inability to offer sleeve-data constrains SMArtX's usefulness for customers of other portfolio reporting and accounting firms like Omaha, Neb.-based Orion and Chicago, Il.-based Envestnet's Tamarac.
Indeed, the fact that SMArtX subsidizes -- the extent to which is yet to be confirmed -- non-SS&C users for any increased costs incurred by data restrictions indicates how frustrating they may be.
Grasping the opportunity
But Rapoport categorically denies his firm's financial technology semi-pivot is an attempt to duck the confines of its exclusivity clause, although he declines to provide details, citing the agreement's confidentiality.
"We [just] didn't fully grasp three and five years ago how valuable our back-end technology is to larger managed accounts providers, asset managers, and banks," he explains.
"Starting with asset managers approaching us to build custom UMA platforms, to smaller TAMPs looking to leverage our UMA capabilities ... [now] institutions with multi-billion dollar market caps ask us to help scale their own proprietary platforms. We see an expansive market opportunity."
SMArtX which employs 34, already resells its trading execution software to several firms, including Nasdaq, in partnership with KKM Financial; broker-dealer clearing firm, COR Clearing -- not to mention SS&C.
It also has its first -- still unnamed -- pure API customer that uses SMArtX to trade, without using its interface.
The software tracks, manages, moves, buys, and sells assets based on model managers and strategies users choose, then allocates them into UMAs. Currently SMArtX supports 604 strategies and 196 managers, up from a combined 475 last year.
Clients of its TAMP include the ex-LPL Financial breakaway broker-dealer, Independent Financial Partners, which manages approximately $5 billion; and $683 million AUM, Beachwood, Ohio-based-based We Are One Seven, which just moved $100 million to SMArtX from Vestmark-owned Adhesion. See: IFP makes anchor poach after losing LPL backstop
Committed ... sort of ...
But if SMArtX evinces any fly-the-coop preparations, Black Diamond is not trying to clip its wings, Steve Leivent, senior vice president for Black Diamond and Advent outsourcing services at SS&C says
Asked if it expected SMArtX to outgrow the 'exclusivity' deal, given its fresh funding and its technology pivot, he said the partnership may only deepen.
"SMArtX continues to be a strong partner with Black Diamond and we serve many mutual clients. We are excited about the direction of their solution and look forward to deepening our relationship," he explains.
Rapoport agrees, though he admits that the exclusive nature of his firm's relationship with SS&C often confuses venture capital firms, "as well as partners and customers."
"We are and will continue to be partners of SS&C Advent and Black Diamond," he adds.
Nor did SS&C provide further comment when pressed to restate its commitment to 'exclusivity'; to reveal whether it was willing to reduce the limitations such a deal would impose on SMArtX; or if it saw a risk of coopetition eventually turning into full blown competition.
"As a technology provider … we fully expect to work with other providers that may compete directly with Black Diamond ... this is inevitable," Rapoport says.
"[But] we're not intending to compete with Advent or any other reporting solution … we provide basic reporting … [not] aggregation of any sort, nor … a client portal."
Giant killing
Nevertheless, SMArtX remains hungry to slay a giant, just not SS&C -- for now.
"In the pure software vendor model, it would be unlikely that Orion, Black Diamond [et al.] would be considered to solve the same [UMA] use case that SmartX [does]," says Rapoport.
"[But] I can see [them] eventually penetrating into this particular market," he adds.
Instead, SMArtX has set its sights on wooing business from software outsourcers like Envestnet, Wakefield, Mass.-based Vestmark, and Brookfield, Wis.-based Tegra118, each of which has a rival UMA and model portfolio business. See: Hitting home run, Envestnet buys FolioDynamix creating '$2-trillion' super-platform.
That said, their brand has limited power outside its immediate universe.
"[I've] no idea who these guys are in particular," says Lex Sokolin, noted financial technology analyst, and global co-head for financial technology at New York-based software firm ConsenSys, via email.
Indeed, it's way too early to tell if SMArtX can make a dent, because, as Sokolin says, the brand is young, but it's certainly "intriguing", adds Jim Starcev, partner at Lenexa, Kan. research firm, Nexa Insights, via email. "If they can really deliver I think they have a place in the market."
No laggards here
The sheer difference in scale could also render SMArtX's ambitions hard to accomplish, $4 million war-chest or not. Vestmark, the smallest of Rapoport's targeted trio administers 700 times the assets SMArtX manages.
Indeed, much like software roll-up SS&C, which administers trillions through a wide number of long-term acquisitions, Envestnet (circa $3.7 trillion, pre-coronavirus), Vestmark ($1.4 trillion, according to the firm), and Tegra (over $20 trillion, according to reports) are all bonafide heavyweights.
The difference is they're jacks of all trades, and SMArtX isn't, Rapoport shoots back.
"[We're] specifically focused on our core competence: UMA technology … [and] I've watched too many firms over my twenty years in financial technology try to do everything with mediocrity versus one thing with expertise."
But Envestnet et al. are hardly laggards, nor are UMA bonafides all they're cracked up to be, says Sokolin.
"Every large portfolio management system [in] the $10 billion-plus AUM segment needs some such functionality; [but] whether it's a real competitive advantage or a necessary evil is a separate question -- the intent might be to make the experience easier for clients but in effect it is a reporting and data tornado."
Giving too much credit
Sokolin is over-rating Envestnet in the extreme, counters Erik Flegal, managing partner for Charleson, S.C.-based RIA, Family Fortune Financial, via email.
Flegal has held a number of roles over 18 years in financial services, including in technology development. A one time Smith and Barney relationship manager, then Morgan Stanley Advisor, he launched his own RIA 15 months ago, registered under the ADV of Winchester, Tenn.-based Udaimonia Partners, which manages $445 million in client assets.
"Envestnet remind[s] me of every platform at wirehouses that I used or helped to build … all-encompassing and unwieldy," says Flegal.
"I wanted best in class for every aspect of my business, not just something that 'gets the job done'."
Envestnet has not responded to a request for comment on Flegal's comments.
Where it shines
SMArtX makes things less painful, adds Todd Resnick, co-founder and president of One Seven, via email.
"Building models and proposals [is] very easy ... services on the back-end that may have been missing a year ago are now quickly being deployed ... [and] the integration with Black Diamond for performance reporting is a great feature."
Fund managers using SMArtX to sell their models and strategies also laud its functionality as top-notch compared to rivals.
"Most don't have the technology to handle intra-day trading which is a requirement for many sophisticated models," says Manish Khatta, president and chief investment officer of Easton, M.D.-based third party money manager, Potomac Fund Management, via email.
"If I wanted to sell SPY in the morning and buy it back in the afternoon this would not be possible on most TAMPs ... This is where SMArtX shines ... [and] they're also able to show intra-day performance ... [giving] advisors greater transparency into their holdings."
Due date
Yet, for all that Rapoport protests, by bringing its existing software reselling business in from the cold periphery of its business model, SMArtX will now have access to a market where its exclusivity with SS&C can't act as a handbrake.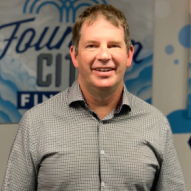 This is not lost on the firm's newest investor, or those of longer-standing.
What a TAMP does and what a technology firm does is inching closer toward being the same thing, and SMArtX can take advantage of this, says Michael Finnegan, director of research at West Des Moines, Iowa-based venture capital firm, Manchester Story Group (MSG), in a linked release.
MSG led the latest funding round, and Finnegan has joined the SMArtX board.
"Managed accounts are migrating from off the shelf TAMPs to fully customized, bespoke platforms. SMArtX's technological flexibility and APIs provide a clear pathway," Finnegan explains.
It's at the vanguard of a shift, agrees Andrew Lerner, managing partner of IA Capital Group, in the linked release. "It's the most flexible technology we've seen."
MSG provided SMArtX with the largest part of its fresh funding. The firm's Existing New York private-equity backer, IA Capital Group also contributed to the latest funding round, which brings the total value of funds raised by SMArtX to $6 million, since its 2015-founding.
Previous investor, Nashville, Tenn.-based FINTOP Capital did not take part in the funding round, according to Crunchbase data.
---
---
---
Jeff Spears
The GUI is very RIA user friendly. The outstanding question is are their managers top shelf?