Joseph Martel: We think they can afford to take more equity risk.
Brooke's Note: If you were to make a short list of what succeeded best in the past 20 years of financial advice, you'd be hard-pressed not to select RIAs and ETFs. But then target date funds are next. The weirdo mutual fund, robo-advisor, annuity-lite product contraptions that are now favored for investing trillions of dollars of investor assets. The product's strength and weakness is the same. TDFs are programmed from birth to live out a risk-curve destiny blind to the future. That said, it took a cautious approach to asset allocation. Now, T. Rowe Price is delivering them from the womb with greater optimism about the future of the stock market, at least relative to bonds -- and greater pessimism that us investors will ever get around to dying. It all kind of makes enormous sense, but that sense got an early test as coronavirus took down the markets just as T. Rowe was upping equity exposure.
T. Rowe Price is radically upping equity exposure in its target-date funds (TDF) in response to the reality that investors live longer, hang on to TDFs for decades beyond retirement and that the alternative -- moribund bonds -- is almost like giving up.
The Baltimore company, which manages $1.21 trillion, including nearly $300 billion of target-date fund assets, is of course taking the new tack just as coronavirus underscores why bonds -- pitiful yields and all -- still live large in 401(k) plans, and, hence TDFs. See: The genius of how T. Rowe Price's new robo extends its $165-billion automated advice franchise -- namely as a maker of target date funds
But T. Rowe is confident about its new research and the advantages of doubling down on a longer-term, stock-heavy philosophy of investing. And a big third-party arbiter is blessing its emboldened approach.
Not a stumble
"This is a big change," says Bobby Blue, an analyst with Chicago-based Morningstar. "But I don't think it was stumbled into. It was a very purposeful decision from the firm. We're convinced this was a well-thought-out process." See: New class of robos lay siege to 'antiquated' target-date-funds (TDF) market; even defender of the 401(k) citadel, Vanguard, sees handwriting on the wall
Earlier this month, T. Rowe began shifting clients' money. Its very youngest investors, for example, will go from 90% equities at the outset to a bullish 98% stock allocation. The remaining 2% would be invested in bonds.
In the changes that T. Rowe Price made, the increase in target date equity exposure will increase throughout all phases of the investor's glide path.
"We've always had a view that people need a healthy amount of growth to meet that income goal," says Joseph Martel, target-date portfolio specialist at T. Rowe Price. "We're making enhancements for a further-out-glide path. We think they can afford to take more equity risk."
At retirement age, individuals are 55% in stocks, which hasn't changed.
That means when a person retires, their equity exposure is at 55%. But it will take 30 years for that exposure to reach its lowest point of 30%. For example, if a person retires at age 65, then equity exposure will hit 30% once the individual turns 95.
All-time highs
With $1.7 trillion in assets, target-date funds now make up nearly half of the $4.7 trillion 401(k) market. The category got a necessary boost in 2006 when they were approved as default options for 401(k) plans as part of the Pension Protection Act. See: The genius of how T. Rowe Price's new robo extends its $165-billion automated advice franchise -- namely as a maker of target date funds
Yet it can hardly go unnoticed that T. Rowe embraced higher risk for retirees near all-time market highs.
Investor ire is inevitable especially if the market keeps tanking as it has in recent days, says Ronald Surz, an ardent opponent of target-date funds who offers a competing product through his firm PPCA, Inc., and its subsidiary, Target Date Solutions. See: Why target date funds fail in the one area they're supposed to succeed -- downside protection
T. Rowe's equity exposure is downright dangerous, he adds. The investors who are most vulnerable are those who are five to 10 years away from retirement.
"Trying to time the market is a stupid thing to do. If the last 12 years teach us anything it is there are smart people who say it's crazy and they get out then, there's the fear of missing out (FOMO) thing. I think the irony of the current situation is they think they're going to feel stupid if they don't catch whatever is left of the rising market. But people are being more stupid."
Investors who are five to ten years from retirement should only have 20% equities, he says.
Target date funds and their set-and-forget portfolio management over decades presumes a certain investor behavior when it may be much different for different individuals, says Jason Roberts, CEO of Pension Resource Institute and managing partner of Retirement Law Group.
The unpredictability -- including how long an investor might hold onto the mutual funds -- means that TDF companies face a double-edged sword. Regulators may readily find fault for investing too carefully or too audaciously, he explains.
Back-testing analysis
Target date funds narrowly survived a slew of lawsuits after the 2008 market meltdown, in part, because regulators had established performance criteria, he adds. The Department of Labor (DOL) removed much of that wiggle room in 2013 when it published guidelines labeled as "tips."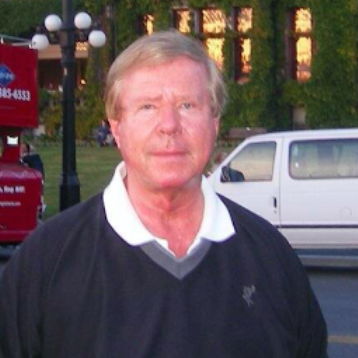 "These tips have been out for seven years," Roberts says. "They've got more impact than the word 'tips' would suggest.
"I think there are practical risks for plan sponsors and advisors who haven't incorporated these DOL tips but still have target-date funds.
"Then, they can't explain why they chose one over another. They'll have to argue it was a prudent decision. They better have factored in those DOL tips," Roberts says.
The process at T. Rowe is based on three years of research and back-testing analysis that shows the advantages of increased equity exposures, even under tough scenarios. Investors are better at weathering downturns than conventional wisdom suggests.
"Target-date investors tend to not react negatively when we see periods of volatility," says Joseph Martel, target-date portfolio specialist at T. Rowe Price. "We think investors can have additional equity and we think it'll lead to better outcomes at retirement."
"If you're a judge and someone is making the case that you breached your fiduciary duty, the court is going to ask about the process you used to determine the target date funds."
Benchmarked to an annuity
T. Rowe is also implementing the changes in the wake of the new SECURE Act provision passed late last year requiring 401(k) statements to give participants a ballpark income amount they should receive. The Act does so by demanding a line item showing how much the investor would be receiving if their balances were in an annuity.
Annuities are the ultimate set-and-forget vehicle in the market -- assuring that investors don't panic in downturns -- but the price for that may be too high considering that investors in TDFs tend not to panic anyway. See: Decades-old stench of annuity sales and deception hangs heavy, but very 2018 efforts by DPL, Nationwide, Allianz and others offer whiff of hope of cracking the RIA market
T. Rowe launched its target-date funds in 2002 and investors have proved to be impervious to downturns in the market -- better than other 401(k) investors and with greater aplomb than other investor in general, Martel claims.
For instance, since 2006, just 0.6% of target-date fund participants on average moved their money. Fewer than 2% of T. Rowe Price target-date participants moved their assets, even during quarters when the market dropped 5%, Martel says.
"These are long-term investment vehicles. Investors who might have gotten burned in 2008-2009 made it all back," Blue says.
Glide paths
Still, one of the biggest potential problems is that both employers and advisors expect target-date funds to err much more on the side of Chicken Little -- namely with a low stock allocation, says Ronnie Cox, a senior vice president at Pensionmark Financial Group LLC in Santa Barbara, Calif.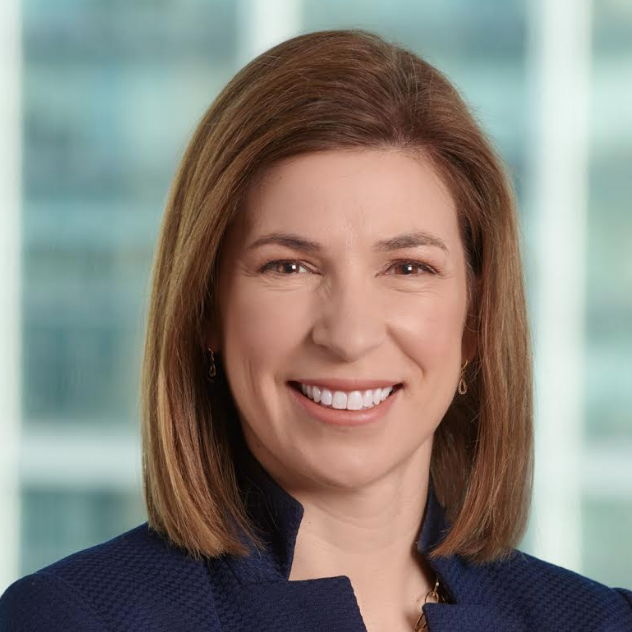 Pensionmark has $3.8 billion in non-discretionary assets, $14.6 billion in discretionary assets and about $50 billion overall because the company operates under two ADVs, according to the company. See: As $160-billion CAPTRUST makes a snack of $10-billion Pensionmark, Fielding Miller accelerates his roll-up plans with a liberal structure
"We may go into a plan and say, 'We see you have T. Rowe, do you understand that 55% of the allocation is to equities at retirement. Most of the time, they're shocked. It's not a bad thing, but is it appropriate for employee demographics?" Cox asks.
Pensionmark built its own set of target-date funds five years ago that are more conservative. They start out at 98% equities in the early years and roll down to 40% at retirement.
The question is whether T. Rowe used a thoughtful, one-size-fits-most process in making its changes, says Blue. "What's different here is they're not solving for retirement but managing it 30 years into retirement." See: Why I use target date funds for some 401(k) clients in my RIA but with exaggerated scrutiny and care
Managing death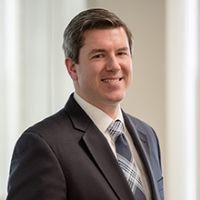 In 2018, Fidelity moved participants who were ten years away from retirement from 68% equities to 65% equities, says Sarah O'Toole, institutional portfolio manager for Fidelity. See: After 'a lot of flak' Fidelity Investments does a study and pledges to change how it manages its $170 billion of target date funds
In comparison, T. Rowe recently moved individuals ten years from retirement from 72% to 77% equities.
O'Toole says Fidelity is also grappling with the growing longevity of retirees but has a different solution.
"We're making a trade-off," she says.
"The biggest concern is outliving their assets. We're focused on balancing risks and rewards in a way that allows people to maintain the standard of living in retirement. Our theme in recent years has been around diversification. We're increasing diversification and believe that's an important tool that provides protection."
Plan sponsors and advisors have an obligation to be clear about the amount of equity the target date funds carry especially since they all take different approaches, says Roberts.
For example, Roberts says advisors need to decide if they should manage to the person's retirement or manage through retirement to death -- an unsubtle difference that goes overlooked.
Sponsor exposure
"The question is do participants abandon the account or stick with it at retirement," Roberts says. "If you make a decision to manage through retirement, then you need to know that participants won't be liquidating the accounts at retirement."
"I feel there's exposure there for plan sponsors and even advisors if they haven't gone through the process."
That means choosing T. Rowe's target-date funds - or any target-date funds must be able to explain why they chose them, Roberts says.
There's no question that target date companies have a tough challenge on their hands, says Pensionmark's Cox.
"How do you solve for employees not saving enough in a market environment and not returning enough –based on current asset allocation.
"We're still doing a review of what T. Rowe Price did and it kind of makes sense. If you want investors to reach their target retirement date, they probably need to take on more risk," Cox says.
"At the same time, they're increasing risk profile so when we hit a murky correction or God forbid another 2008, it's a very conflicted strategy. Your damned if you do and your damned if you don't." See: What led to Vanguard allowing its 401(k) plan sponsors to shop around for non-Vanguard target-date funds
Practical risks
What T. Rowe has done right is to explain why it made its decision carefully, says Shawn O'Brien, an analyst at Boston-based Cerulli Associates. "They're justifying it from longevity," he says.
One T. Rowe difference is a landing point 30 years into retirement. That means equity doesn't reach its lowest point until 30 years after the person has retired. Only 12% of target-date managers have a landing point of 30 years into retirement, O'Brien says.
"The overarching theme is the longevity risk," O'Brien says. "When they're increasing their exposure to equities at starting and landing points. They're thinking it form the perspective of helping participants not out-live assets. Not from a perspective of we want to pump-up the performance of target-date option.:
However, even though participants are living longer, advisors still need to do is determine whether the target-date asset allocation is right for the firm or not, Roberts says.
"I try to be very practical when talking to plan sponsors and advisors," Roberts says. "I try to talk about their practical risks."
---
---
Mentioned in this article:
---
---
---