Walt Bettinger: Incredibly dedicated Schwabbies are providing superb service to clients.
Brooke's Note: The secret weapon of the COVID-19 virus is that its DNA came from animals, so human immune systems, faced with the adversary, are like flightless birds in the paws of big cats. The parallel in the RIA business is that managers haven't seen this virus challenge before. It's the new reality and the new priority -- surpassing almost all. Trying to resist that truth has yet to pay dividends nationally, locally, globally or in a cubicle farm. At all levels change has been slow. The reluctance of Schwab's executives to give ground on working remotely resulted in some of the most intense comments we have seen at RIABiz -- mostly from Schwab employees speaking their minds and thoughtfully advancing the story of what was, and wasn't, going on behind the scenes. Schwab appears to have relented, though its letter to staff throws out contingencies like manager permission and certain duties that must happen on site. The good news, it seems, is that a giant shift in thinking happened in short order. The bad news is that an opportunity for Schwab executives to generate goodwill may have resulted in just the opposite with Schwab's famously good service people and other loyal staff.
Schwab CEO Walt Bettinger reversed himself and allowed most staff to work at home amid the COVID-19 crisis, but employee frustration still boiled over after efforts to achieve a quick technology fix faltered.
Some 35%, or 7,000, of his 20,000 staffers are working from home, according to a Tweet from the CEO of the Dallas and San Francisco-based broker-dealer. And, in the Bay area, branches were ordered closed at least until April 7. Effective March 20, Schwab is shuttering public access and walk-in traffic to all U.S. branch locations, including Puerto Rico, it says in an email to clients.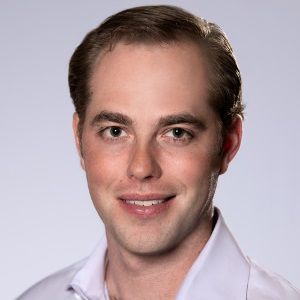 RIABiz obtained a Bettinger email to employees and broke a story Monday (Mar. 16) that the Schwab CEO had ordered virtually all 12,000 employees to report to work in back offices and call centers.
Federal, state and local health officials have been urging employees to work from home to lessen the chance of transmitting or getting the virus.
"The reality is we do not have the ability to send everyone home due to both technical and practical capabilities without creating the potential for significant interruptions in our ability to be there for our clients," he said in the company-wide email.
Limited traffic
But Bettinger sounded a different note Tuesday (Mar. 17). "Schwab is working to keep employees safe and serve clients. Already, 7,000 of our 20,000 employees [are] working from home and thousands more will be soon. At the same time, incredibly dedicated Schwabbies are providing superb service to clients," he wrote in a tweet. See: What a close reading of Barron's cover story on Walt Bettinger reveals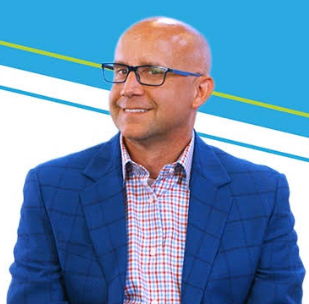 In an email issued Wednesday from the "Schwab Executive Council," the company stated it would give a $1,000 "spot bonus" to any employees below the officer level and also would let non-essential staffers work from home. But the email shows the company is still worried about the added burden on its network.
"For all other roles, including non-critical roles without Schwab Virtual Office (SVO) access, you may plan to work from home. We ask that you please confirm your plans with your direct managers. And, if you are working from home, please use common-sense to limit traffic over our network."
In terms of the $1,000 bonus, the reason Schwab is giving it is to show its appreciation to its staff, the company email said.
Schwab also announced Wednesday (Mar. 18) it's temporarily closing its Bay Area branches and may shut all of its retail branches. Six Bay Area counties issued shelter-in-place orders, effective at 12:01 a.m. Tuesday, according to local reports.
"Even with our plans in place, this crisis has brought forth some unpredictable issues that we are working to address now," wrote Nigel Murtagh, executive vice president at Schwab in an email obtained by Bloomberg.
"Like many companies, we simply did not build into our plan the need to have the majority of employees work from home at the same time. So we are in the process of building out that capability now, as quickly as possible."
One Schwab staffer left a comment with RIABiz late Wednesday that seems to reflect the intercepted Murtagh email's allusion to it still being "in the process" to liberate employees from each other's germ footprint.
20% one-month raise
"Today I worked amongst 200 other people all sitting in cubicles within about a five-foot proximity of the next employee. It is a disgusting tender (sic) box that is about to be exposed to fire... They are buying our silence which was evident today with a 20% raise through the end of the month and a one-time immediate 1k bonus."
On Thursday morning, RIABiz got another note from a Schwab staffer with more detail: "As of right now they are NOT allowing the service teams and others to go home. Although they sent the email out saying everyone can wfh, they are still not in a position to support it but attempting to get the infrastructure in a place where they could support WFH. Non-essential employees are mostly working remote now."
A source told RIABiz that not all staffers gain the 20% additional pay. It appears to be employees who work directly with the phone lines, the source said.
However, adding salt to the wound for many Schwab staffers is the fact that direct competitor Fidelity Investments in Boston - which has more than double the employees - has been able to get 40,000 or 90% of its own staff to work from home, according to a video obtained by RIABiz from CEO Abby Johnson.
"We're safeguarding the well-being of all our associates as well as our customers," the Boston-based executive says in the video to employees. "This is our top priority. Fidelity can and will play a vital role in restoring confidence in our country's financial system."
Some "Schwabbies" resent the company for failing to mitigate the risk of catching the novel virus. They blame Bettinger for shortchanging technology development to boost profits. Now, that shortsightedness has come home to roost, according to comments posted on RIABiz.
"This is what happens when the shot callers at Schwab refuse to modernize the company and accept remote work as a good thing," wrote one RIABiz commenter who identified themselves as a Schwab staffer.
"Employees couldn't all work from home if they wanted to because the company spent so little on the VPN that it can't come close to handling the full load."
Employees were asked to sign in after-hours on Monday (Mar. 16) to see if the VPN could handle the additional workers, wrote another anonymous Schwab staffer. "With 25% of the workforce signed in, the VPN was struggling," the commenter said.
"We tested out VPN Monday evening. It worked for some but not all. Still not at capacity to my understanding," wrote another staffer.
Yet another staffer, identified as "In-the-Trenches," said C-suite executives were warned on multiple occasions that VPN shortcomings could lead to a crisis.
"Business resiliency plans need to be approved and tested before being implemented, not rolled out half-assed in the middle of a crisis," the person wrote. "I warned directors on multiple occasions about the possible implications if they were to lose the use of a facility for whatever reason."
It's bad in any situation but more questionable in a pandemic, the "Trenches" staffer added.
Physical dependency
"To make things worse, Schwab's call center employees follow a practice known as "neighborhooding." Employees rotate shifts and share desks and equipment. They are even permitted to use each other's headsets if one set isn't working.
"Schwab has gotten away with cost-saving measures like this which were not in the best interest of its employees, and now, ultimately, not its clients," said a commenter.
Another Schwab staffer who emailed RIABiz writes: "It's pretty bad... Management is actually calling now to verify people are in the office and at their desks (non - essential). There have been trading issues. The team in Orlando and Texas is very upset and morale is poor, to say the least."
The likely culprit is the company's dependence on physical servers in physical offices, says Anders Jones, CEO of Facet Wealth, a start-up with a business model that parks its advisors at home.
"The VPN allows you to re-create a connection with your personal laptop to that server. It's the same connection as if sitting in the office. But it becomes a bandwidth issue.
"Think about a tunnel. It's only so wide and you can only fit so many cars. So, that's the issue. This can only handle so many users."
It's not easy getting a giant-company to make major switches so that all of its employees can work at home, says Eric Clarke, CEO of Orion Advisor Services, a technology and accounting services firm in Omaha, Neb.
"What's so impressive to me about Fidelity is they're able to leverage technology with their phone systems. I'm very impressed they can service clients at home at that scale," he adds.
Clarke says even his firm used a weekend to test systems to ensure Orion could move about 98% of employees online.
"Things changed in our world over-night and the circumstances and what was being asked of us was changing hour-by-hour," he says.
Last Friday, his company intended to have half of its staffers work at home and the other half in the office. But by Sunday, the company realized it needed virtually everyone at home.
Top priority
In contrast, Fidelity Investments, one of the online brokerage's largest competitors, spent big to get to the cloud. See: Fidelity Investments takes another leap into the future, enlisting Amazon to turn advisors into virtual reality avatars, but some say it's pie-in-the-sky
As a result, Johnson is ensuring the majority of her staff work from home.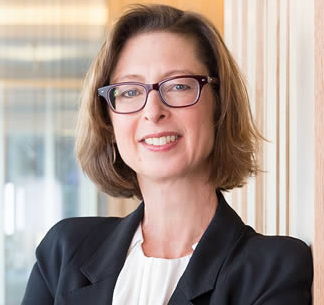 You're all ambassadors for Fidelity. We're on the front lines of this incredible responsibility. We know you have many questions and your voices are being heard," she spoke in a video message Wednesday to staff.
A Fidelity staffer who asked to speak anonymously said the company's heavy spending on technology is the reason it can handle remote workers. Fidelity no longer uses physical servers, and cloud computing is fully in place, the staffer said.
"All of these business units, at one time or another, have had unlimited budget/spending to become best in class innovation. Currently, cloud and cyber have the lion's share of the budget," the staffer added.
Credit Alok Kappor, who headed the firm's technology infrastructure from 2009 to 2017.
"Alok and his team and the work they did during that period is what prepared us for this, and it is the reason Fidelity can do this, and Schwab can't. Ned Johnson pounded into our heads that we at Fidelity must always be at the forefront of innovation."
Separate decision-making
Indeed, companies that moved aggressively to the cloud are reaping the benefits now.
"There's a clear line between legacy companies with legacy technology and more forward-thinking companies using best in class technology and thinking about the world in a different way and much more aligned with the way the future is going," Jones says.
Meanwhile, TD Ameritrade seems to be a few steps ahead of Schwab. More than 40% of staffers are working from home. But any appearance that the two slated-to-be-merged firms are acting in concert is coincidental, says TD spokeswoman Kim Hillyer.
"We are making decisions separately and independently as two separate organizations. We would like that to be more clear," she says.
Previously, the company had about 10% to 15% working from home on a given day. "We have additional waves of associates coming into the program later this week and next week."
Custodians are also dealing directly with COVID-19 cases.
A Fidelity employee emailed RIABiz stating the company has two confirmed cases of COVID-19 – one in Utah and one in Illinois.
A Schwab employee said the company is faced with a possible COVID-19 case in Orlando. Schwab told everyone on the same Orlando office floor to go home and quarantine for two days, the source said.
Small firms nimble
Small companies like Facet Wealth, an online financial planning firm, aren't facing any issues, Jones says. Baltimore-based Facet, launched in 2016, uses Amazon and its cloud-based programming and it's set up for staffers to work remotely. See: Broadridge CEO Tim Gokey gets Google Cloud's head of platform in his corner as he sets sights on wealth management cloud thunderclapper
"We can operate without any problem. We can hire 1,000 people tomorrow and nothing would change," he says. His company is also able to handle remote phone calls following SEC compliance and uses computer-based Zoom.
He also says that certain information, such as social security numbers, is not available to clients remotely.
"There is certain data that can't be assessed by work from home employees to make sure there's not any issues around that data," he says. "We record all of our calls.
"It's business as usual completely as far as we're concerned," Jones says.
---
---
---
Soon to be former "Schwabbie"
After this ordeal and the horrible decisions made by Walt Bettinger, I have remarkable respect for Abby Johnson. Walt sent a totally staged and rehearsed video to all of us on a Sunday. He starts by saying, "I apologize for my jeans and sweater, this is the real Walt on the weekends". Give me a break. Then he goes on to say that he is just in the office on a Saturday afternoon getting some work done. You sir, can go to hell. I was at a firm over a decade ago that had VPN and remote access far superior to the capabilities that Schwab has. I have clients that are reading these articles and they want to know if we are ok. One client said that they were embarrassed on your behalf. Even now, they want us to work in the branches but not allow the public inside. After more than a decade with Schwab and always being proud to represent this company, I am done. I have already reached out to Fidelity, who has tried to recruit me for years, and I know of dozens of peers that have done the same.
Jesse Livermore
Dear Schwab Colleagues: Being who I am I cannot believe what is about to roll out of my mouth because I should be shorting the heck out of Schwab. BUT there are times in your life when the human fight or flight mechanism is engaged. It is a complex mix of psychological & physiological events that affects you a lot like panic. There can be loss of reason, logic & thinking ability which is paralyzing. However I submit to you that in this situation given that the state of California has made a "stay-in-place" order its time to take flight. This is decision is based on reason and what's more it is being made for you by state and federal authorities and best of all - in the court of public opinion. Go Home. Stay Home. Your family's life depends on it. The world's health depends on cooperation of every citizen. This isn't about politics. It's about reasonable and logical thought. There is a pathogen threatening humanity and without humanity there are no consumers, no economy, no markets. There is no financial risk to you for your actions. There is no possible way Schwab is going to fire you. Once this over they cannot "furlough" or make sweeping cuts under the guise of necessary reductions based on losses without coming under scrutiny now. Best wishes to you and your family's well-being, JLL
Jeff Spears
Corporate executives are human. They make mistakes and the best executives realize their mistakes and change. Social media won this important battle! Happy for Schwab employees.
Jeff Spears
Corporate leaders make mistakes. Great leaders recognize their mistakes and change. 2020 leaders also pay attention to social media.
Employee
Congrats Schwabbies. Thanks to your comments here, RIABiz's work posting the story in the first place, and (probably most importantly) a major financial news outlet picking up the story, Schwab finally took action. Sad but not surprising that it took a mountain of bad PR to get the EC to finally stop bickering and move.
Entertained
Wait for it, here comes the canned Schwab corporate response how this article is clickbait and everything is under control. Glad I resigned from that branch network years ago.
Captain obvious
The fact of the matter is the only thing that ever factored into schwabs decision to change was the image projected to the customers. They could give a flying f*** about their actual employees. So the moment a little bad PR came in, total reversal.
Hurry and leave
Please realize that Schwab has closed offices only to the public. The employees are still required to come into the branch and work over the phone and computer. There is no control over where your fellow employees have been, where people in their household have been, etc... Why are we forced to come into a branch if the public cannot come in? What about those of us that depend upon public transportation to get to work? Should we just cross our fingers on a subway, bus, uber? What a group we have on our, "executive council"...are any of you at work? I would bet that you are all at home, as encouraged by the GOVERNMENT! I will be the first to participate in the initial class action lawsuit. My fellow employees: Make sure that agreeing the receive the $1,000 bonus does not preclude you from litigation in the future! You should be ashamed of yourselves.
Jesse Livermore
Fido has spent bazillions on IT - with many well known fails. Moving to the cloud is no guarantee that a company is ready for remote working. Just because you don't have physical servers and moved them to the cloud doesn't mean that remote access and the highly complex telecoms requirements of such an enterprise is a done deal. Fidelity obviously thought ahead and are now poised as the winner by shaming its competition. Hats off to Fido. Jesse
Employee View
March 20, 2020 — 12:12 AM
I currently work in one of our centers. This is what I have observed and acknowledged over the past few weeks (in no specific order). A. The BCP was disgustingly ill-prepared. So what if no one could have expected this? What if there was a natural disaster or city-wide power outage in Phoenix or Denver? You would reroute calls to another open center because you already knew you didn't have the capacity to have a full center WFH. And, here we are... B. Walt's Video. Fully agreed it's canned. And he mentioned he was in the office working. That is not the office of a CEO and there is a house out the window in the background. Makeshift. C. 600 people were laid off in 2019 and Walt got a raise. Typical. D. At the center I work at, we literally just got directives to make a decision on whether to come in or not. This situation calls for YOU, SCHWAB, to be telling us NOT to come in. Not "it's up to you". E. It's very true. Through no one person's fault, this company has become so big that it has to keep bringing money in, or it dies with it's revenues and earnings. That means the person in charge is no longer living Chuck's vision, because they can't. However, what they can do is allow the business to grow organically and efficiently, so this company CONTINUES to be a great place to work. Right now, it is not. F. There is 100% a sense that speaking up will get you fired or, at least, close all the doors to your career. Why do you think so many people, including myself, post anonymously? Only clients and brown-nosers put there name up. Perhaps your argument is that we are just trying to give Walt or the company a bad name. Yeah, like we dont have anything better to do with my time than troll a company on this website. I'm worried about my family and this post is a result of that. Lastly, Schwab, under Walt's supervision, has ALWAYS fought the battle against boosting tech and putting bodies in the seats all for the sake of boosting profits and earnings. It blows my mind. Does paying a rep, say, $45k plus benefits really amount to enough savings you'll justify the fallout from a situation like this? Even $100k? You spend money on garbage projects, many of which never see the light of day, rather than developing more experts in the field. You are ALWAYS miles behind the competition in tech. Terri (Kallsen) was hired specifically to cut costs for the firm and that destroyed our morale. Destroyed. When her job was done, she got the golden parachute, which I'm sure amounted to millions. It's sad that she was perhaps the scapegoat, and she does deserve some of the blame, but she didn't do ONE THING without the direction or approval Walt. Walt, I'm sorry man. You let your greed takeover. 99% of us will never be in your position, so we can't relate. That being said, we're intelligent enough not to just skim the pages of this situation. We know that you don't care. You can disagree all you want. Why aren't you taking phone calls in a call center? Why aren't you visiting branches and centers to reassure the employees who are still stuck there? You have a corporate jet, so you know you can't use the travel ban excuse. Why do we feel like there's not really and open door policy? Why does your video look like you're probably using a "set"office in your safe home? Look at the window behind you. That's not an office window. To many of you, I just sound jaded. The truth is, this has been an issue with this company for years. So, years of this could make someone jaded. How could you blame them? I hope at least one exec or Walt reads this and decides to be better. Be a better person. Be someone your younger self could be proud of.
Wow
March 20, 2020 — 12:14 AM
Yup, $1000 gross is how much your employees are worth to you. And 20% for one month is how much your willingness to sacrifice your health, or someone else's, is worth.
Truth
Branch employees are still being required to work, even it states that are on stay at home order. Mind you, branch employees can do everything remotely that they could do in a closed door office.
Current Employee
March 25, 2020 — 11:43 PM
It has been chaotic environment, no doubt about it. There was alot of pressure and tough decisions were made. Personally I feel Walt help navigate us through the turmoil and eventually we will all land on safe footing. I appreciated his message and I am forever thankful of still having the opportunity to provide for and protect my family. My favorite leadership characteristic of Walt is his message about serviant leadership. The only thing I was ashamed of was looking around at the absolutely pathetic managers, senior managers, and directors practicing selfish leadership. They could care less about their people working hard in the trenches. You forgot who the real battery of this business is. I applaud you front line professionals. And for all you "sell out leaders" today I am ashamed to call you colleague. You should be embarrassed of yourselves.
Sucker
Our health and our family's health is worth $1,000 (before taxes), gee thanks!!
Happy to have turned down a job here!
Clearly leadership is clueless. What major company does not have a disaster recovery plan? Clients should be very concerned.
Still concerned
I want to clarify some things that folks in the above comments have already begun doing. The email they sent was incredibly disingenuous. While they are providing a small bonus and pay raise for one pay period, they framed the email as if all but completely essential employees are working from home. That is not true. Branch network employees are still being required to come in by exploiting a loophole in the lockdowns that states financial institutions are essential. However that rule is in regards to access to money and Schwab branches carry no cash. Clients can access their funds online or over the phone just as well as they could at a branch. Despite protests and concerns from branch employees they are not only putting immense pressure on them to come in, they are even monitoring and micromanaging activity and sales levels even more so than under normal circumstances. I have firsthand knowledge and accounts of folks in closed branches who have been guilt tripped by management to come into the office despite their grave concerns. Even employees who have legitimately called in sick over the past week have been pressured to return to the office! It's unconscionable how short sighted Schwab is being in handling this. That brings me to the service centers. These folks are still being required to come into these germ hotbeds they are sharing with hundreds of colleagues to take client calls. I'm sure the pressure there is even more immense than what branch network employees are feeling. I believe that unless Schwab is able to procure a ton of tech and capacity very soon they will have to choose between servicing clients adequately and protecting their employees. They can't do both, and quite frankly they aren't. This is hurting the financial services industry in general but Schwab is going to be hit hard. They are going to lose loyalty from the inside and out, and people are likely going to die as a result of their decisions. It's an incredibly sad situation that was caused by a lack of preparation, followed by a lack of compassion for the employees who make the company great.
Kicking You While You're Down
Hey Everyone! Time to celebrate! Leadership just sent an email out saying all vacations and sabbaticals are "postponed". Woohoo!
ItsAbouttime
Why not apply "through the client's eyes" and revert to " through the employee's eyes "
Lisa Shidler
Hey guys, This is Lisa Shidler, and I've written a few pieces on this topic. I'd appreciate the chance to communicate with any staffers and see how things are going now for work-at-home. I wanted to see if most staffers are working at home. Also, Is the technology is coming together to work from home. What kinds of communication are going on? And, is morale is bad as it seems. I can be reached at: lisashidler@gmail.com or 219-743-6282 (text or call).
Prefer not say
I've worked for the company for just under 5 years including my time as a contractor. At first, i couldn't care less about schwab but the more i learned and got to know people, the more i wanted to be a Schwabbie. I've worked at 3 locations in 2 different states so I've seen more than most employees. This is what I've learned at my time there. This is (and i mean no disrespect to everyone) a very "white america" company. Just my name alone determines if people will respect me or not. But that's another story altogether. These last couple weeks have truly exposed to me certain things about schwab. The leadership is absolutely lacking and they had zero contingencies in place if anything other than a flood or fire happened to a building. It's been DAYS since we've heard anything from our management regarding people being able to work from home. People are walking out of the building with phones, desktops and monitors with no idea how to set up a home office or if they can connect at all. Security was told them to not stop them which is a potentially huge security risk. And since i cannot work remotely, my job requires that i spend 100% of my time in the building, a possible hotbed of nasty germs to spread while my management is ALL working from home. I mean, that 1000 dollar bonus is great but is my health only worth $1000? To schwab it apparently is. I'm done with this place and I'll never look back.
SchwabResilent
I am shocked that the person who runs Schwab Business and Cyber Resilience organization (part of Corporate Risk) hasn't been fired yet. This outcome is complete disastrous and shows that what was thought to be a solid BCIM program was nothing more than ludicrous paperwork that turned out to be useless/inaccurate when the firm needed it the most.
John Knecht
Schwab may have their faults, TD America is 10 times worst. Terrible CS, hours on hold. Fidelity, will not return emails. So, the entire system needs to be reviewed.