Mike Durbin: '[The growth of FCCS] has been meteoric [thanks to removing internal walls] so now we're widening that [wall-less approach] out.'
Brooke's Note: Fidelity promised a melding of its National Financial and RIA unit -- "HybridOne" -- going back to the Charles Goldman days and before. The two legacy systems just never really worked as one and some broker-dealers went to Pershing as a result. See: Fidelity is bidding its HybridOne brand farewell A decade later, the dream seems ready to be realized -- and one-upped. The assets of Fidelity Custody & Clearing took a leap up last year, and Fidelity is according much of the credit to its 2016 merger of clearing and custody. [Go figure. Usually, bigger is blobbier.] So now Fidelity Institutional Asset Management is set to merge in, too, with the idea that advisors really do want to buy custody, clearing and managed accounts in one place. Mike Durbin sounded genuinely pleased in my interview with him yesterday and Fidelity is rewarding him. He's the one guy whose job title will remain the same in the leadership ranks of this whole third-party intermediary Fido milieu.
Mike Durbin liked the effects of merging two Fidelity Institutional advisor units so much four years ago, he just did it again -- this time with advisor products being sold with advisor servicing as the distinction shrinks.
The head of Fidelity Institutional is making the previously unthinkable move of Fidelity Clearing & Custody Solutions and Fidelity Institutional Asset Management – under the Fidelity Institutional umbrella.
Now there is one big Fidelity Institutional with a products-and-advice unit -- almost a big TAMP -- rather than units for RIAs, IBDs and then asset management sold into both. The Boston-based monolith had combined $3.2 trillion in assets under administration as of Dec. 31, 2019.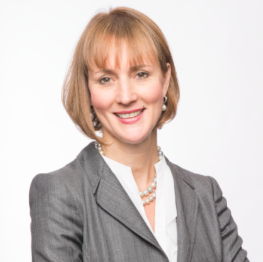 "We recognize many of our clients are increasingly seeking both platform and investment solutions as one end-to-end offering," reads , says an internal Fidelity memo obtained by RIABiz.. See: Fidelity sounds alarm over RIA discounting but Mark Tibergien, Eric Clarke and others see it differently
"Aligning our client-facing teams into one group enables us to look at their businesses more holistically and bring to bear more resources to support our clients' growth."
The moves reflect two realities at Fidelity at a high level, says Durbin in an RIABiz interview. See: Mike Durbin speech spellbinds; David Kowach prompts head-scratching and Brian Hamburger-Dale Brown showdown has one tense moment at Market Counsel Summit
First, of the 3,800 firms using Fidelity's custody or clearing, 44% already avail themselves of products from Fidelity Institutional Asset Management.
That growth is largely manifested on Fidelity's managed accounts platform that it partners on with Envestnet -- a joint venture it celebrated in 2016. At the time, the two firms combined to serve $150 billion of AUA. Today it is "hundreds of billions," according to Fidelity.
Second, the last consolidation -- making clearing and custody one unit in 2016 -- came to fruition in 2019 in the form of "meteoric growth," Durbin says. The combined platform, led by in that Sanjiv Mirchandani, made hybrid RIAs from other custodians and clearing firms seek its efficiency, he explains.
"[The growth of FCCS] has been meteoric [thanks to removing internal walls] so now we're widening that [wall-less approach] out," Durbin says.
David Canter remains head of the RIA unit, though RIA sales oversight comes off of his plate. Rich Policastro and Tom Valverde, two senior RIA sales custody stars at Fidelity, left the company, sources say. Policastro joined Fidelity from Schwab Institutional with fanfare at the end of 2012. See: Power shift in Fidelity's RIA sales: Scott Dell'Orfano is out; Rich Policastro defects from Schwab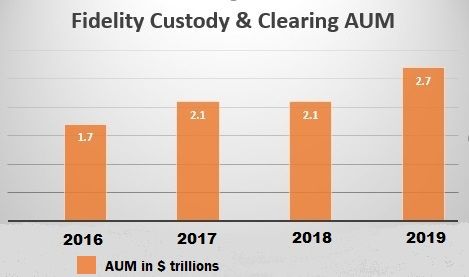 Fidelity poached Valverde, former Pershing RIA sales chief, in 2014. See: Fidelity Institutional bags Pershing's RIA sales chief and gives him a lesser title
Valverde was also previously at Fidelity for a 14-year stint in business development and was vice president of institutional sales when he left to join Pershing.
Neither Valverde nor Policastro responded to requests for comment sent to their LinkedIn accounts. (Their LinkedIn listings both indicate current Fidelity employment,)
Durbin says the recent sales departures at Fidelity are not related to the restructuring. "People are leaving all the time at a company of thousands -- some by their choice, some by our choice," he explained.
If true that Policastro and Valverde are going, it isn't widely known, says Louis Diamond, principal and recruiter at Diamond Consultants. in New York City.
"That is news to me and, if true, I would be sad to see it happen. Both great guys."
Different demand
Judy Marlinski, previously the head of Fidelity Institutional Asset Management, has been anointed head of the nexus unit as a result of the Durbin move. The Product & Advisory Solutions group includes her old unit plus plus RIA custody and IBD clearing.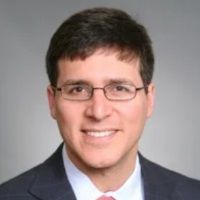 Though design of the restructuring is intended to make it feel less like dealing with multiple companies for advisors and broker-dealers, it will also guard against side effects, Durbin emphasizes.
The heads of each sub-unit remain the same and the dedicated relationship managers way out at the "tips" that touch advisors also remain the same. All the organizational changes essentially happen to staff who exist between those poles -- like salespeople.
Mirchandani is the head of the client relationship group and reports to Durbin.
Carolyn Clancy is head of strategy and planning and reports to Durbin, Tom Tesauro is head of capital markets and reports to Durbin, and Joe Kurtzer is head of client experience (e.g. customer service) and reports to Durbin.
The FCCS changes would never have come under consideration even a few years ago at Fidelity, Durbin says. But with model portfolios, TAMPs and other convergence, it makes sense.
"It's different demand in 2020," he says. "How do we make ourselves as borderless as possible by removing internal borders to third parties?"
---
---
Mentioned in this article:
---
---
---
Concerned CS officer
This announcement from Schwab suggests that their business continuity plans are bogus documents, since most of the scenarios include remote work and when the activation is necessary, they can't handle that. I am curious to see the liability that would arise if someone is contaminated at work and later dies because of the virus. There is a limit on how much messages can be framed as "doing what is right for our clients", when human lives are involved.