News, Vision & Voice for the Advisory Community
Harrison's appointment was baked in the cake -- or not -- and Tibergien departed with Swiss-watch precision in Moss Adams-style--or not.
March 13, 2020 — 7:22 AM by Oisin Breen
Mark Tibergien passed the baton to Ben Harrison at BNY Mellon's Pershing unit with the precision of maestro directing a symphony, or so it seemed from the outside. Inside, it was more like shock and awe. 
Until recently, the man now tasked with toppling "Schwabitrade" was one of a gang of five competing for the top job. See: Mark Tibergien sets up Ben Harrison to challenge Schwabitrade with a $150 million cut to Pershing's minimum and millions more to develop Veo-busting technology
"Ben's still in a state of shock," said Tibergien, in a Mar. 4 interview, referring to Harrison's reaction to the exact timing of his appointment.
Though in recent weeks, Harrison's rise had become a badly kept secret -- his comments began to lead the firm's press releases -- his selection was hardly a foregone conclusion.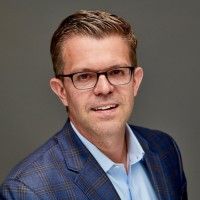 "There were at one time five potential candidates ... [and] these were all qualified leaders with the potential for long-term impact on the company," Tibergien explains.
The five were thought to include Harrison, Christina Townsend, Pershing's head of platform strategy and business and technology consulting; Evan LaHuta, head of client experience for RIAs; Karen Novak, chief operating officer; Nina Weiss, chief compliance officer, and Xiomara Corral, chief legal officer.
"Ultimately [the decision] came down to what roles would each of those individuals play. [So] by the time we narrowed down who was going to be in the pool, part of our decision was, well, if they don't do this, then what else will they be doing?" Tibergien said. 
Over the past twelve months, in regular "mock scenario" sessions, each tried to fill Tibergien's shoes.
Both Harrison and Tibergien admit that he was subjected to uncomfortable levels of scrutiny from his employer of 14 years.
Among other forms of vetting, Harrison had to undergo a series of interviews with a wide number of senior executives at the firm, a process Tibergien compares to the "worst part of a physical."
"[It was] a pretty significant process. It wasn't just a tap on the shoulder, and you've got the job," adds Harrison.
Impeccable timing
Although Tibergien considered Harrison his heir apparent, the increasing importance of Pershing to New York City parent BNY Mellon meant that a nod and a wink was insufficient -- even from the man who had transformed Pershing from a $50 billion AUM "red-headed step-child" to an $800 billion AUM money spinner.
A triumvirate of executives consisting of Tibergien; Jim Crowley, Pershing's overall CEO, and Todd Gibbons, BNY's CEO, ultimately had to sign-off on Harrison's appointment.
Harrison says Tibergien pressed him relentlessly to keep stepping-up.
"Literally the first visit he started talking about the future for the next job … so [succession] wasn't a shock."
Nor was the impeccable timing of Tibergien's departure, Harrison adds. "[He] came in just before 2008, before the financial crisis, and then on the way out he's leaving us with the coronavirus."
Now that Harrison has been installed as chief executive of Pershing's RIA custody business, some industry observers wonder whether his rivals for the top job might reconsider their future at the firm.
But Harrison believes he can still work in harmony with his bypassed colleagues.
"The grass is pretty green here, and I know that my colleagues are excited about it and energized, and it's full speed ahead," he says.
"Pershing probably has the most opportunity to continue to grow and emerge as one of the dominant players in this space."
Succession planning 
Unlike Harrison, Tibergien spent 14 years as an RIA consultant at Seattle, Wash.-based Moss Adams, before joining the firm in 2007. His particular focus was on succession planning, and the lessons he picked up from counseling others have long informed his time in the RIA custody business.
 "My intent at the time was to be here for only three years," he said when he announced his retirement. 
In 2005, Pershing had changed the name of the business group that focuses on advisers from Pershing Investment Manager Services to Pershing Advisor Solutions. Tibergien was tasked with recruiting executive talent and adding clients.
"We want to grow it, no doubt about it," he said at the time. "This is clearly an organization that allows for an entrepreneurial spirit, and it's willing to innovate."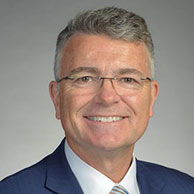 During his tenure, Pershing's custody assets grew from $50 billion in 2010 to $822 billion at the end of last year.
Tibergien was determined to put in the hard yards.  This shone through in his willingness to go out and travel the country meeting Pershing's RIA clients, says Dan Seivert, CEO of ECHELON Partners, via email.
"He's the operator's operator ... No other advisor to the wealth management industry has visited more firms and more boardrooms."
Tibergien was such a sky warrior Delta Airlines erected a plaque in its terminal at JFK airport, lauding him as one of its all-time most prolific travelers.
"[Mark has] a gate named after him … I don't aspire to do that," Harrison says.
"But we have 750 RIA clients, not 7,000, which allows us to have a much more personal touch ... I don't anticipate pulling that back ... [although] I don't intend to be on the road as much."
Inside and out
Last Summer, this RIABiz reporter sat down with Tibergien for a lunchtime interview at Pershing's headquarters; succession plans were a key topic.
It quickly became clear that one of his preferences was likely to rule out some of the contenders long thought likely to replace him. See: Mark Tibergien kibboshes 'death watch,' says succession shortlist exists.
Tibergien implied that there was a distinct appreciation for candidates that spent time inside and outside the firm so they would have an idea about the Pershing culture, as well as their own take on it.
Townsend, Novak, and Weiss are all Pershing lifers, giving a distinct advantage to Harrison, who spent  eight years at TD Ameritrade and before its merger, at TD Waterhouse.
A Pershing spokesperson quickly walked back the comment, calling it a mischaracterization. Time away from Pershing was not a prerequisite for the top job.
Instead, the list of potential successors consisted of "a combination of people who grew up inside and outside of the company ... [and got] updated regularly," the spokesperson explained.
Dogged by time
This lunch time tête-à-tête was also noteworthy for Tibergien's mild rebuke of RIABiz's persistent questioning about how long his reign was likely to last.
"We have a shortlist, and a plan, but the RIABiz 'death watch' is going to have to wait a little longer for a story," he quipped.
But this publication was far from alone in its probing.
Even during Tibergien's first three years as CEO, potential clients frequently demanded to know when he was going to step aside, what type of contract he was working under, and when he would hanker for a new challenge, given his reputation as a hired gun, Harrison explains. 
"[But] here we are 13 years later ... [so] those myths were dispelled."
Tibergien announced in 2017 he would retire within three to five years, and now, with his departure confirmed, he admits he had long-planned to retire between the end of 2019 and the beginning of 2020.
"The last year [of succession planning] was more in earnest," he says.
Fun, family, friends
Now that all the i's are dotted and t's crossed, Tibergien will spend the next 80 days passing on his responsibilities to his successor.
Harrison is keen to keep many things unchanged -- not least of which is the firm's reliance on ruling by consensus rather than decree. 
Tibergien will retain no formal ties to Pershing after he leaves, but he insists he's far from keen on spending his golden years golfing and lazing on the beach.
"I have an allergy to sand," he jokes.
"[But] I don't want to serve in a senior executive capacity, [and] I want to rebalance my life towards fun, family and friends. The portion of my brain that will keep active and engaged will be around boards, and advisory groups or doing some speaking." 
"If Pershing would like to invite me to conferences or events or to help out any of their clients, I'm certainly game to do that," he says.
Tibergien notes that free time will finally give him -- a one time journalist -- a chance to explore his creative side again.
"I've [also] done four books that are fact-based, so I'm hoping to do one that's fiction."
---
---
Mentioned in this article:
---
---
Share your thoughts and opinions with the author or other readers.
---