Adam Birenbaum, flanked by Michael Kitces (left) and Jeffrey Levine: 'This is literally maybe the largest talent story ever in our little independent RIA industry,' says Birenbaum
Two of the brightest young lights of the RIA business are now in business together -- with one an underling of the other but with both sharing the mutual respect of equals.
Buckingham Wealth Partners Chairman and CEO Adam Birenbaum, 41, just hired Michael Kitces, 42, the popular publisher of Nerd's Eye View, to unleash opportunity at Buckingham and squash festering conflicts at Kitces.com.
Kitces is trading up big-time by leaving his job at $2-billion RIA Pinnacle Advisory Group to become head of planning strategy at St. Louis based-Buckingham.
The company includes Buckingham Strategic Wealth, with its 140 advisors and $18 billion, and TAMP Buckingham Strategic Partners, which has more than 1,000 advisors and in excess of $35 billion.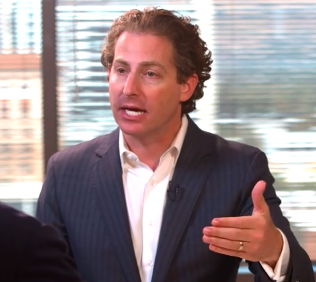 That division also includes the recent purchase of Loring Ward. See: Unseen factors drove the BAM, Loring Ward $50B merger; 18-month warming, light Focus Financial touch, led to reverse merger in spirit and birth, CEOs reveal in exclusive interviews
But Birenbaum believes he traded up.
"This is literally maybe the largest talent story ever in our little independent RIA industry. Michael is the most recognized, the most followed individual in our industry. His reach is beyond that of any other person," he said. See: Rudy Adolf's Buckingham meal ticket looks golden after the $35-billion RIA/TAMP absorbs Dan Goldie's $1 billion Loring Ward book and margins leap from 25 basis points to more like 70
Awkward
Still, Kitces admits the immediate catalyst was the acute pain of a growing conflict of interest.
The Reston, Va. entrepreneur needed a new outside partner to help solve internal issues as he continued to grow his Kitces.com platform.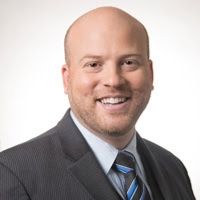 "Quite frankly, it was awkward when we speak and write and bring clients to different advisory firms," Kitces says. "We wanted to solve for that awkwardness."
Buckingham solved the awkwardness by also hiring Nerd's Eye staffer Jeff Levine as director of advanced planning. Levine is also relieved to reduce conflicts.
"I was writing for Kitces.com and Michael would feel bad if someone read an article I'd written and go to him. It would put him in a situation that would be awkward," he says.
Levine's practice was folded into Buckingham in what was more of a hire than a purchase. Levin writes about two-to-three articles a month on the Kitces blog and will likely give 30 speeches this year.
Levine began Mar. 2 as director of advanced planning. He and Kuster are working out of Buckingham's new Long Island office.
Positive Alignment
Getting Levine and Kitces under one brand obviated the conflicts. Levine became a Kitces.com staffer in 2018. His articles generated referrals for his RIA, Blueprint Wealth Alliance, which has about $80 million of AUM, according to its ADV.
"So when Jeff began operating as a Kitces employee [to support the Kitces platform] but also had his own, it meant Jeff was being paid to build his brand on the Kitces platform and then drawing prospective clients away from the Kitces platform," said Kitces.
"While I don't mind that for external 'guests,' for our internal team of experts, this presents more of a conflict."
Kitces will work full-time from his Reston home-office, earning a salary and potential performance bonuses. He will still help run XY Planning Network, AdvicePay and travel about 80 days a year to give nearly 50 speeches.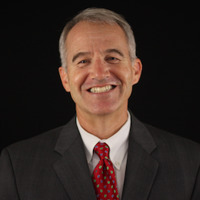 He'll also continue to oversee "Nerd's Eye View," with its nine staffers, and says two more will be hired soon.
The beauty of Buckingham was it could take on Kitces and Levine and also Levine staffer Patrick Kuster, who is now a wealth advisor at Buckingham.
Kitces added: "By aligning Jeff and myself under one firm - Buckingham - all business opportunities we create now flow to one place. The goal was to create a positive alignment and eliminate potential conflicts of interest."
Birenbaum, 41, was floored when Kitces called him a few months back.
"Never did I imagine that Michael Kitces was even looking. I think others will be shocked to hear this. Candidly, when you get that phone call you've only got one opportunity to say 'yes.' And, if you flinch, you'll miss out. We weren't going to miss out on this opportunity."
"This is Michael Kitces. He's the biggest name in our industry and he picked up the phone and chose Buckingham."
Clean break
Kitces, who had been at Pinnacle in Columbia, Md., for 17 years and recently was named a partner, cut all ties to Pinnacle and took no clients with him to Buckingham.
"I'm not bringing or moving any clients. This is an opportunity for a clean break. It's a clean transition," Kitces says.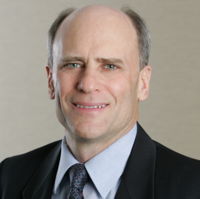 Kitces will not be replaced at his former employer, says Dwight Mikulis, Pinnacle's co-founder and CEO.
"Michael was and is a friend of the firm after being with us for 17 years. He certainly has been well-known in the industry, and that would have been positive for Pinnacle and any company that he affiliates with."
Kitces' prolific writing output didn't draw much new business to Pinnacle, Mikulis added.
"Although Michael's work in the industry is positive, it didn't have a material impact on the growth of the firm. Growth is still related to the capacity of advisors and personal referral work along with our corporate marketing," he wrote in an email.
Buckingham expects to be more effective in leveraging Kitces' reach because of its experience in using other writers and industry leaders in that role. See: A $17-billion RIA doubles down on a social media strategy that netted it 50 Facebook employees
For instance, Larry Swedroe, Buckingham's chief research officer, has authored seven books. Tim Mauer, director of advisor development at Buckingham, is an author and frequently appears on consumer-facing shows like NBC's "The Today Show."
Kitces adds that Kitces.com last year supported more than $2.5 million of new revenues related to his various businesses. He says he expects to bring in clients and advisors to Buckingham.
"While we write primarily for advisors, we've long brought in a steady flow of clients. This is a business development aspect of the piece."
Different models
Still, other conflicts lurk in Kitces' complex web of business ventures.
He is mindful of steering his relationship with Buckingham clear of XY Planning Network, which he co-founded.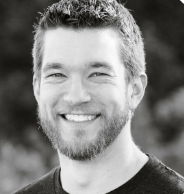 "I see this as complementary. XY Planning is for independent advisors who want to be business owners and Buckingham is an employee network," he says. "XY Planning is focused on Gen X and Gen Y with no AUM. Buckingham is pre-retiree and retiree clients and everything is AUM."
Kitces' partner and fellow co-founder with XY Planning Alan Moore agrees.
"Buckingham is an advisor-employee model, while XYPN is an independent model where our advisors own their own RIA. Our advisors' median age is 39, while Buckingham is likely 55. I'm guessing it's around the industry average.
"We also work with Gen X and Gen Y clients, while Buckingham serves baby boomer clients," he says. "Overall we are excited for Michael's ability to continue educating advisors -- and even some consumers."
Birenbaum and Kitces have been friends for about eight years starting when Kitces began to speak at Buckingham's conferences.
There's no way Kitces will slow down anytime soon, Birenbaum says. "Michael is arguably the hardest working person in our industry. He's everywhere."
An interesting corporate wrinkle is that by joining Buckingham, Kitces also just became part of RIA roll-up, Focus Financial -- all good with him.
"Any firm with significant size wants to continue to grow and needs a capital partner," Kitces says. "Focus happens to be Buckingham's.
"To me, that's an interesting dynamic with a public company as a corporate partner. They have to stay focused on what it takes to survive in the long-term or Wall Street will eviscerate you."
Wall Street eviscerated Focus's share price in recent weeks in step with the market downturn. It finished yesterday (Mar. 11) at $21.59, down $1.95 or 8.28% on the day, which reduced its market capitalization to just $1.5 billion. Focus traded at $34 on Feb. 20.
One M&A expert said that talk is rising that Focus Financial may soon be taken private to unlock its value. Investment bankers believe $50-billion Buckingham, itself, may be worth about $1.5 billion considering that $25 billion United Capital sold for $750 million. See: Buckingham becomes KKR-fueled, check-listed M&A 'machine' that now feeds on BAM TAMP clients
"They should do it -- suck it up and go private," the source adds. "There's no way out of this situation [of high debt and low growth], and they're exposed to a takeover by a bank or broker that wants a quick $100 billion of RIA assets."
---
Related Moves
January 12, 2022 – 3:13 AM
---
---
Mentioned in this article:
Kitces.com
Consulting Firm
Top Executive: Michael Kitces
---
---
---
Jeff Spears
If you can't beat them join them. The money also helps
---