Ben Harrison: We're not in any business at Pershing not to be a market leader ... We don't aspire to be two or three … [and] we're moving in that direction.
Brooke's Note: We all shop price. Then we buy value. That overpriced cup of coffee or micro-brew in your hand right now is proof of that. So when you are Pershing and your RIA custody competitors mark prices down to 'zero' then opportunity knocks. Service, hence value, is under siege where overhead has the overhang of zero revenues. In talking to Ben Harrison in my final editing of this article, that was the picture that emerged. Pershing stood by while Schwab, TD and E*Trade -- like an old gas war in the 70s -- were forced to match prices to keep their retail franchises intact. In turn they were forced to go to zero on behalf of RIAs who weren't even all that price sensitive. This dynamic of lowering a price without a corresponding lowering of demand threw open the door for Pershing -- untethered to retail -- to get aggressive. But with a Mark Tibergien blueprint in place, Pershing needed a high energy guy to go through all the motions of executing the big change. Enter Harrison. An historic window is open for a B2B model firm -- both because of the zero pricing but also because the discount brokers are fighting a war (and TD, Schwab and E*Trade are all hand-cuffed by mergers) on two fronts -- with retail by far the more pressing. Harrison seems unfazed to me by the enormity of his challenge. What he seems fixated on is that there is little time for fear when the excitement of the historic opportunity to create a dominant purpose-built RIA custody business is the controlling emotion. It won't go perfectly. But the free market is correcting on behalf of RIAs.
Mark Tibergien's hire to build out a fledgling RIA custody unit for BNY Mellon's Pershing is concluding with his hand-off to Ben Harrison, whose mission is to overtake Fidelity and eventually industry behemoth "Schwabitrade."
Protégé Harrison is more than taking over as head of RIA custody at Pershing after Tibergien's 13-year run. The 44 year-old, promises, with swagger, to leapfrog his predecessor's achievements and carve out a grander commercial destiny in the RIA custody business.
"We're not in any business at Pershing not to be a market leader," Harrison says. "We don't aspire to be two or three …we're moving in that direction."
In other words, watch out Fidelity Investments and be forewarned Charles Schwab & Co. and TD Ameritrade, says Tim Welsh, president of Nexus Strategy of Larkspur, Calif.
"Harrison is the quiet assassin that has been training under Tibergien to absolutely take down Schwab for its arrogance and apathy," he explains.
Tibergien remains at Jersey City, N.J.-based Pershing until June, but Harrison is already leading a new right-time, right-place, right-guy strategy of expanding the firm's "addressable market."
This means that Pershing will modify its RIA cream-skimming approach, which has netted it 750 mostly larger RIAs, or about 7% of the 10,000-plus firms that the Schwabitrade monolith is expected to have after its merger.
Now Harrison, whose ascension was announced on Mar. 2, followed by an early morning call on Mar. 3, will own the outcome.
Turning heads
"This [expansion] is very much a Ben-led initiative," says Tibergien, who long ruled out a Pershing move downmarket but who believes circumstances have shifted and may warrant a new market strategy.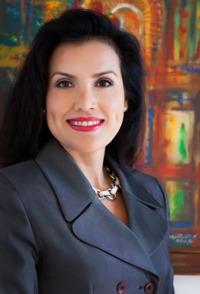 "When we built this RIA custody business, [the aim] was to clearly differentiate from the other three firms. They were dominant in the low end of the market ... Now we've achieved considerable success ... opportunity is not just in terms of assets but in characteristics of the firm."
The biggest documented change is that Pershing is broadening its "addressable market."
What that means in hard numbers is that Pershing's guideline minimum for RIA assets is now defined by the SEC's registration number, i.e. $100 million, after years of sources citing a number closer to $250 million, according to Harrison. (The soft requirement is unchanged: Show a viable growth plan.)
This downmarket segmenting sends a loud signal that another big-capacity custodian wants them. Pershing execs believe that will be music to the ears of thousands of TD Ameritrade RIAs left in limbo and Schwab RIAs spun by service changes.
Indeed Pershing has just begun rolling out its new-look offering with a head-turning "subscription" pricing system that matches Schwab on zero trades. Then it hopes to go one better with a small fee to get a whole set of service perks. See: Pershing finally matches Schwab on zero-fee trades but it offers big incentives to pay a subscription fee to score perks like auto-sweep to in-house Flourish/Stonecastle-type FDIC cash manager
Reset button
But the pricing change is not the whole playbook, not even close, Harrison says.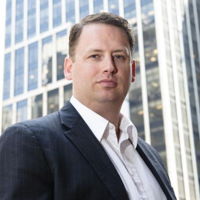 "We're just getting started," he says. "We're all in."
Harrison, who spent eight years at TD Ameritrade, may have advantages over Tibergien, a former Moss Adams consultant.
"It's hard for consultants because they're not used to eating their own cooking," says Cecile Munoz, managing principal of U.S. Executive Search & Consulting Inc. of Los Angeles.
Another who likes Harrison's ability to get stuff accomplished is Shirl Penney, CEO of St. Petersburg, Fla.-based outsourcer Dynasty Financial Partners.
Harrison, he says, unlocked the vaulted promise of Pershing's RIA unit as a subsidiary to Pershing's industry-leading clearing unit.
"[Harrison] worked really hard to think outside the box to help deliver the entire capability set of his firm to us ... [He] led that work."
That said, the enormity of Harrison's task in trying to overtake Schwab and Fidelity in RIA custody simply cannot be overstated.
"To pull out of third place in this market is like trying to climb Mt. Kilimanjaro with a toothpick," says Munoz.
"Maybe Ben is the right leader, but he's going to need to push the refresh button. It's not just the leader but everyone around him."
Trailing Fidelity
The combined TD-Schwab will be far and away the largest custodian, with some estimates giving it 51% of the market, but Pershing trails Fidelity by just $110 billion, or 11.8%.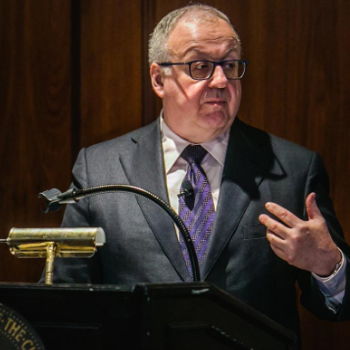 'Schwabitrade' will custody approximately $2.1 trillion on behalf of 10,000 RIAs. Fidelity has custody of about $932 billion, according to Cerulli data. That's on behalf of 3,000 RIAs, according to Fidelity.
Pershing counts about $800 billion of RIA assets because it includes the corporate RIA assets of IBDs like Cetera and RIA custodians like Shareholders Service Group that use its platform at a wholesale level.
Harrison thinks Schwab--and its competitors--created yawning opportunity in the RIA market by zeroing out transaction fees and shifting focus to mass customization of financial advice for retail investors.
Pershing, he says, was able to remain on the sidelines while E*Trade, TD Amertrade and Fidelity were forced to go to zero commissions because of this very retail consideration. Then, they had no choice but to do the same for RIA clients.
Harrison has also green-lit a significant increase in the firm's budget for wooing new RIAs, putting hard cash behind ambition.
"Allocating resources toward growth driving initiatives has always been a priority and will continue to be as we look to become the most significant player in the RIA custody space," he says.
Building a team
Harrison also makes the point that not all $100-million RIAs are equal in Pershing's eyes.
"Small advisors that don't have sustainability … [leading to] accounts orphaned on our platform; that's not our strategy."
It's an important distinction to make, because Pershing wants a farm team not a portfolio of small depleting oil wells, says Jim Starcev, a former Schwab managing director and now a partner at Lenexa, Kan., research firm Nexa Insights.
"Smaller RIAs have never been that profitable to most custodians. They kept them around hoping someday they would become larger RIAs," he explains via email.
"Now, with two main sources of custodian fees apparently going away -- cash management and trading fees -- it's becoming harder for custodians to be profitable even with larger RIAs. They're probably bleeding on smaller ones."
Indeed, such nuances, as well as Pershing's ultra-corporate ownership, makes it hard to believe the leopard will change to TD spots, said TradePMR CEO Robb Baldwin in an RIABiz interview before Tibergien's departure.
"There's a very good chance they're going to go back to the corporate structure and mentality they had as business goes back to normal."
Golden chance
Harrison cut his RIA teeth at TD Waterhouse and then TD Ameritrade between 1998 and 2006, before moving to Pershing, and his decision to open his firm up comes at an auspicious moment.
A number of TD RIAs have signalled their discontent with the Schwab merger announcement last November. Their voices have grown louder as service-levels and the survival of TD's open-architecture software platform, VEO have come under scrutiny. See: Schwab execs all but dash RIA hopes for TD Ameritrade VEO One survival by pitting the open-API platform against expediency and an admitted pro-Schwab bias.
Such disaffection presents Pershing with a lucrative pool of leads, as well as a golden chance to supplant Boston-based Fidelity Investments as the No. 2 custody firm.
Although the Schwab-TD merger presents a challenge for Pershing over the next decade, Tibergien categorically denies it had any bearing on his decision to retire.
"One thing I've learned over my five decades in business is don't get distracted by what's going on around you," he explains. "I had a clear timeline -- as did my wife -- so the only voice that I listened to was [hers]. She wasn't pushing me, but she was counselling me."
Room with a VEO
Beyond targeting some of the small to mid-size RIAs unhappy with TD's impending merger, Harrison has also promised to double-down on supporting a Veo-like open-API software platform.
In fact, the process of bolstering Pershing's technology credentials began just under two years ago with a $50 million cash injection from parent, BNY. See: BNY Mellon's new CEO is an RIA fan, and Pershing Advisor Solutions made a big personnel move to reflect it.
That influx of fresh financing came with a near audible expression of 'it's about time' from Tibergien. He quickly began deploying the capital to boost the firms somewhat sluggish software -- even today, 62% of Pershing accounts are opened manually.
But Harrison says he doesn't expect to ever have to go cap in hand to BNY as he pushes through technology reform.
"The senior leadership team is going to commit assets and resources to where the puck is headed. It's kind of fundamental ... you just need to look where the growth is happening."
Nor was BNY's recent investment merely a result of former CEO, Charles Scharf's admiration for the RIA business, Harrison adds. See: Charlie Scharf's BNY Mellon exit for Wells Fargo is latest unforeseen departure.
It's a big-shift, says Sanjeeb Rajput, chief revenue officer for Los Angeles-based Empaxis Data Management, via email.
"During my tenure at Pershing, the RIA custody division [was] treated like a red-headed stepchild ... Tibergien was a huge shot in the arm [when he joined]."
Rajput is a nomad of the custody world, having spent sixteen years in a variety of sales roles at Fidelity, Northern Trust, RBC, Folio Institutional and Pershing, where he spent two years as vice president for sales.
Getting serious
Nevertheless, if BNY is serious about supplanting TD's VEO as the software system of choice, it's going to have to burn through a lot more cash, says Lex Sokolin, an analyst and global fintech co-head at ConsenSys, via email.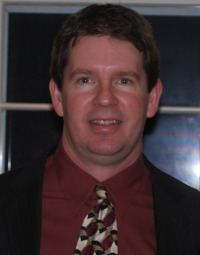 "To create something like VEO you need both the technology [and] the community development. I don't think VEO will be out of play that quickly ... To catch up, Pershing would need to adopt a much more open-finance type of mindset."
"In terms of the cost of the project, I would estimate it as several dozen million dollars," he adds.
But Harrison insists Pershing is serious about providing RIAs with top-notch technology. "We're committed to our intelligent open architecture strategy, and deepening our integrations with technology providers our clients use and value," he explains.
In fact, Harrison's background might even make him the best person at Pershing to pull it off -- and just on time, says Starcev.
"Coming out of business development, he'll be pretty tuned into financial technology firms … [and in the future] custodians are going to need to be much more strategic on how they work with these technology firms … [they're] much more autonomous now … and barely seem to need any support."
---
---
Mentioned in this article:
---
---
---
---