Lori Hardwick: 'For all genders, becoming a financial advisor takes guts...rarely is there a salary to draw on.'
Brooke's Note: Recently, women's events have surged in the RIA business. Presumably, this is a good trend. An industry that relies so heavily on human talent, but draws so lightly on women -- then does little to position for success the few women its does attract -- is tamping down its own potential for future success. It's a loaded topic. The advice business wants to be merit-based. On the other hand, the advice business is an offshoot of Wall Street, where the culture itself has traditionally thrown cold water on the efforts of women. Lori Hardwick is a person in the RIA business uniquely qualified to tackle this topic. She has succeeded without gender-based headwinds as a senior executive at Envestnet and Pershing and as co-founder at AI Labs. See:What Aaron Klein's board pick of Lori Hardwick tells about Riskalyze's next big hurdleBut she still sees gender issues clear as day and is willing to 'go there' on the higher hurdles women face compared to men in the money management business.
I recently attended the Dynasty Women's Network Event in St Petersburg, Fla., to hear honest and authentic conversations from the most senior women in the industry, as well as new entrants.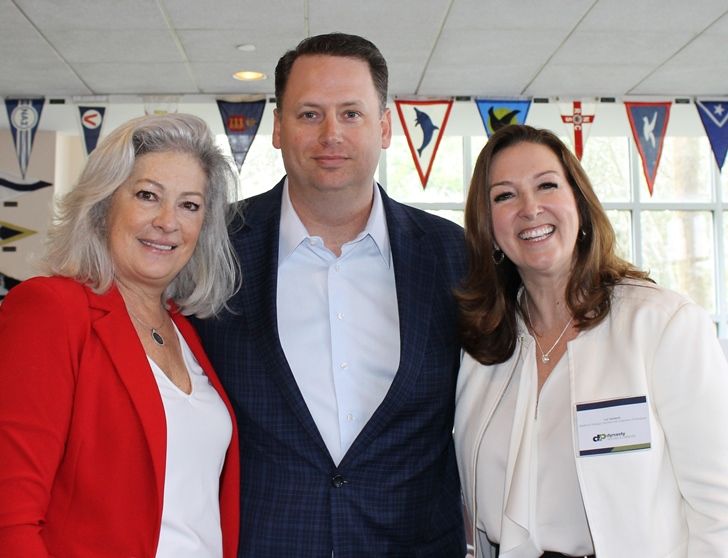 The brutal truth is many women have certainly started to find their "voice" within our industry over the past five to ten years. But their "voice" is frequently not perceived in the context for which it is intended, or worse, it falls on deaf ears.
We will only be more inclusive as an industry if our male counterparts actually embrace the fact that having women at the table progresses the industry and our businesses – all for the greater good.
Based on many of the experiences that we shared, I still believe we need to keep educating the industry about how we can help women find ways to fit in, and stay in, our industry.
Kill to eat culture
Obviously, many of us who are extremely confident and were either naturally born with a style that works, or have learned how to deal with being in a male dominated industry, have made our own way.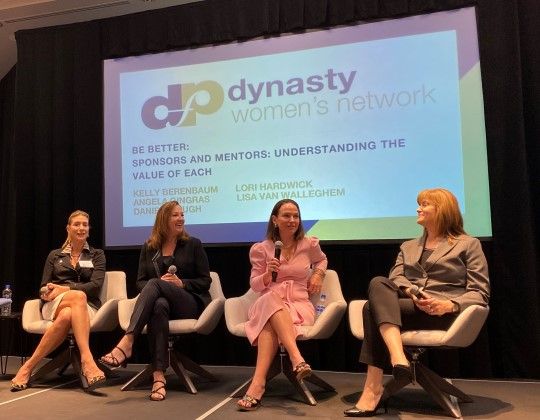 Others have simply been blessed by being in an environment where men willingly sponsor and support women. No matter; it's clear that other women seem to be shut out through embedded work cultures that still seemingly will not make room for women.
The shared trait that men tend to have for risk-taking is not commonly shared by women. This exposes itself in many ways and ultimately can hold back one's career.
For all genders, becoming a financial advisor takes guts. The way most advisors are compensated, from the start, is based solely on new AUM, and rarely is there a salary to draw on.
This 'eat what you kill' mentality is innately embraced by males more than females. This is only part of the story for why mentorship and sponsorship is so necessary for bright talented women in our industry.
Mentorships give women the right tools and strategies on which they can build their confidence to take the appropriate next steps in their career. Also, with the help of our largely male sponsors, we can be pulled into opportunities for which we can be impactful for the company.
Clearly, when this happens and everything works out, it is a win/win.
Mentor or sponsor
I know some people in financial services are 'tired' of the events exclusively for women. To be honest, sometimes I am too - we SHOULD have been able to move beyond this by now.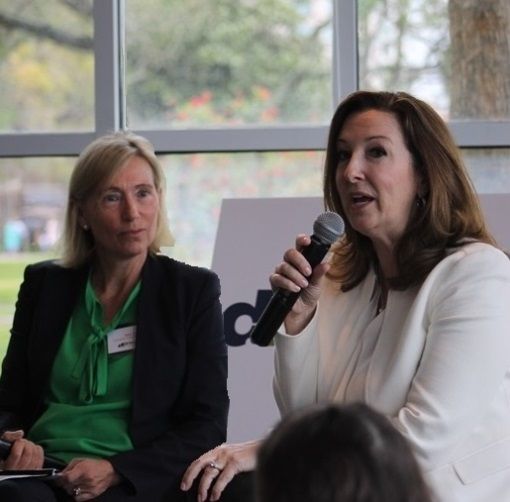 I have never made my career about the fact I'm a woman. I've not allowed myself to feel victimized or marginalized. But there are many women out there who cannot see their way through based on everyday hurdles they face that their male counterparts do not.
This Dynasty event again reminded me how crucial these conversations are. Some 75 women from all sectors of our business were represented. They included advisors as well as many women who work in financial services
Such events are important for women to feel supported and excited about working in the financial services industry. Unfortunately, we STILL have a ways to go, like it or not.

What can we do to change this?
Senior men and women should seek out young women to mentor or sponsor. I have been given tremendous guidance at important moments in my career. I think that we probably all point to someone in our career who has been there for us in that respect.
Doing better
Whether you are a successful male or female, take the time to give that same savvy advice to women in your firm. When there is an opening in the firm, instead of automatically giving it to the next man in line, maybe consider reaching down a level and pulling up a promising female professional.
Make an effort to be inclusive. Advocate for the women at work – give them a shout out for successes, include them in firm activities (yes, some women play golf and enjoy having a drink with colleagues after work).
With so much disruption underway, the independent arena is the perfect place to start making bold decisions giving women a seat at the table. And, for larger firms, know that many studies have shown that firms with women in senior roles, or on the board, perform better in areas of risk management, client retention, and profitability.
With wealth in the country becoming more and more controlled by women, having more women servicing them in wealth management will only continue to be good for business.
Whether your motivation is intellectual, emotional or economical, a different perspective can be invaluable to our industry and be more inclusive to women
It's 2020; we can, and should, do better.
---
Lori Hardwick is CEO of Wealth Tech at RedRock Strategic Partners and Chairman at Riskalyze
---
---
---