Joe Martinetto: This can't be a system-by-system, platform-by-platform, pick-the-best and drive to an optimized platform over the long run -- that will just take too long.
Charles Schwab & Co. is set to scrap TD Ameritrade and its technology systems from stem-to-stern as it races to unify the two firms with minimal disruption.
The San Francisco-based custodian and retail brokerage effectively called time on TD's popular software platform, Veo One, during a wide-ranging Feb. 4 Winter update.
If it's a binary choice between TD and Schwab systems, Schwab's are vastly preferred, Joe Martinetto, senior executive vice president and chief operating officer told investors.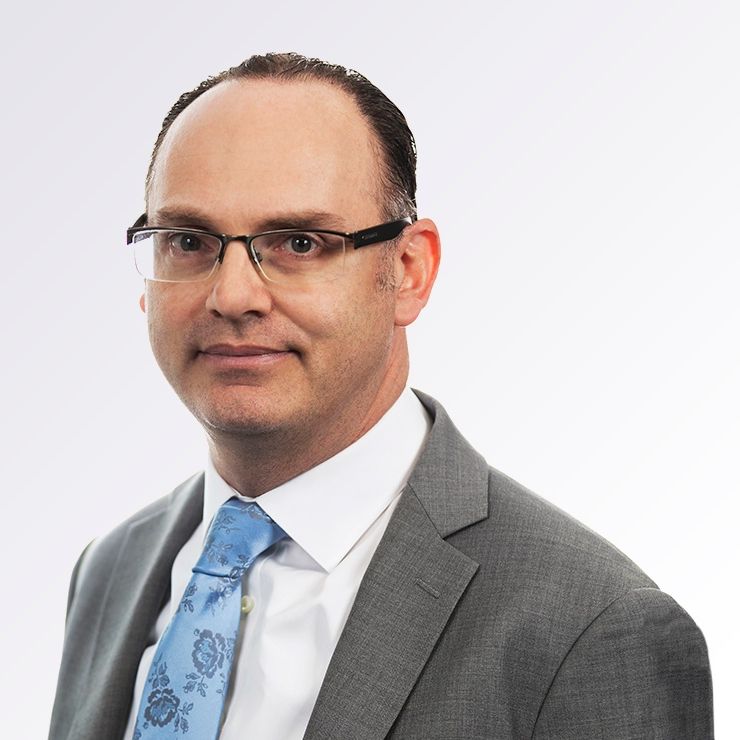 "We expect the Schwab systems to be the platforms of choice … [and] where there are differences, the resulting firm is going to be Schwab," he explains.
"Except where there's a clear material advantage in what the TD approach brings... our going-in presumption is we're starting from the Schwab platform."
Martinetto did not say what Schwab would regard as a 'clear material advantage' in choosing system features -- and RIAs should brace for likely material disadvantages resulting from the merger.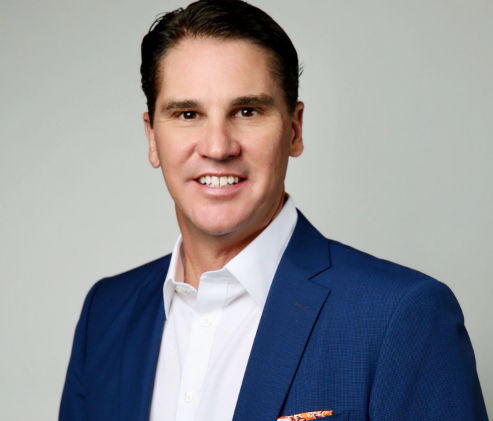 "Veo has been a driving force for integrations in this industry," says Robb Baldwin, CEO of rival TradePMR in an emailed response to a query. "However, one of the most significant casualties of the merger that no one is talking about yet is the data migration of disappearing integrations."
"Who will bear the brunt of the cost for this migration? Will Schwab pay? The advisor? There is no cohesive data structure among fintech firms or custodians for this to be a simple, single transaction."
Schwab reassures RIAs that one major fear -- re-papering i.e. RIAs having to get customers to sign all new contracts -- will not be realized. See: Walt Bettinger sugarcoats nothing to TD Ameritrade RIAs about re-papering or technology and he calls 'modest' the importance of RIA revenues to Schwab
Worst fears
If the changes go into effect, many of the 7,000 RIAs who use TD for asset custody will suffer, says Tim Welsh, founder and CEO of Larkspur, Calif. consultancy, Nexus Strategy, via email.
"This technology decision for TD RIAs is their worst fears realized. This is not a best-in-breed integration ... it's a wholesale switch-out, which will cause massive disruption in their businesses."
Skeptics should hold their horses, counters Martinetto. "If there are opportunities there for us to get significant [technological] advantage ... we will look to deploy them," he explains.
Schwab is indeed likely to be nuanced in blending systems, agrees Gavin Spitzner, president of Wealth Consulting Partners, via email.
"The specific legacy TD tools or Veo offerings may not survive exactly as is. That doesn't mean Schwab won't be deliberate ... and look to offer similar capabilities built off the Schwab chassis."
But, again, Martinetto warned analysts not to expect Schwab to wear kid gloves as it bangs the deal together.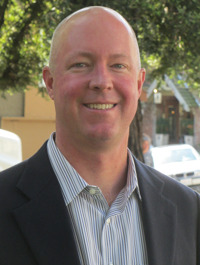 "[But] this can't be a system-by-system, platform-by-platform, pick-the-best and drive to an optimized platform over the long run -- that will just take too long." See: TD Ameritrade hedges its bets that Schwab can swallow it whole as DOJ letter lands.
It might save Schwab time, but the haste means TD RIAs will be faced with time-wasting tasks, says Welsh.
"Advisors will have to learn a new operating system, policies, procedures and website, re-construct their broken workflows and re-code any third party integrations they had with their CRM, portfolio management system, financial planning application, client portals, document storage and more."
Though Schwab made no assurances about Veo's survival, Schwab RIA Chief Bernie Clark said that RIAs can expect "the best technologies."
"I will tell you that post-integration, we will be using the best technologies available for advisors, which will include extensive use of APIs," he said. "We have a lot of APIs. TD has a lot of APIs."
But observers say that Schwab's APIs are not like TD's APIs because TD's allows software vendors to build to the custodian, a level playing field that allows for a much larger ecosystem and gives start-ups a foot in the door. To have an API with Schwab, a software vendor must convince Schwab they have critical mass with RIAs then get Schwab to do the integration.
In fact, the future of TD's innovative platform has been in doubt since its merger with Schwab -- pending DoJ approval -- was first announced on Nov. 22. See: Antitrust suit against Schwab and TD Ameritrade merger draws 'stunt' accusations and judge agrees
At the time, Nerd's Eye View blogger Michael Kitces opined that the TD model could vanish, a supposition Martinetto, for the most part, just confirmed.
I did it my way
None of the speakers during Schwab's winter update--Martinetto, executive vice president and head of Schwab Advisor Services Bernie Clark, and CEO Walt Bettinger--officially sounded the death-knell for Veo, or any other TD system. But Martinetto made it crystal clear that Schwab will call all the shots.
"It's going to be our strategy, our vision, our values at the end of the day, our responsibility to make sure that the folks on the other side understand the importance of that," says Martinetto.
TD executives will likely be reminded of this during a Westlake, Texas integration pow-wow later this week. See: Breaking up is hard to do: Schwab and TD Ameritrade both on hook for $1 billion should either firm get cold feet, shareholders revolt, or antitrust regulators quash deal.
Schwab, which manages about $4 trillion in investable assets -- $1.5 trillion of which it holds on behalf of RIAs -- did not respond to a request for comment.
TD, which manages $1.3 trillion, with $600 billion in RIA assets was less coy.
The Omaha, Neb.-based firm's spokesman, Joseph Giannone, declined to answer specific questions on what TD's "competitors may say or do." But he insisted that until the merger closes, TD is "not slowing [its] investments in technology and other services for advisors." See: TD Ameritrade hedges its bets that Schwab can swallow it whole as DOJ letter lands, LINC 2021 gets planned and TD pledges it'll go 'full tilt'
Building in a hurry
Schwab's decision to junk a swathe of TD's software isn't without its caveats, however, says Joel Bruckenstein, founder of the T3 Conferences, via email.
"The Schwab platform will be the platform of the future, but where possible and necessary, will bolt-on, or build, those TD capabilities into the platform."
"[But] How realistic is that? I don't think anyone knows just yet," Bruckenstein adds.
Martinetto accepts TD has -- in retail trading, open APIs, and third-party software service for RIAs in particular -- areas where its software is superior.
He also "expects" these areas of superiority will be ported into its software or built again in-house.
But expediency, not perfection is the driver of the Schwab-TD software integration, Martinetto says.
"But again, it's got to have enough advantage that it's worth any potential constraint on the timeline."
In the cross-hairs
Fledgling RIA software makers are in the cross-hairs of Schwab's 'timeline' orthodoxy, Baldwin says.
"Will this put some of the smaller third-party tech companies out of business? Absolutely. Without a shadow of a doubt, those who are barely surviving with the few TD clients they have now are in serious trouble."
Schwab deserves credit for skipping the sugar, says Welsh. "This is the collateral damage from the acquisition that everyone has predicted."
"Give Schwab credit for announcing this bad news early. Advisors can start shopping for a new custodian, and TD operational and tech staffers can update their LinkedIn profiles."
RIAs are paying attention to the reality of what it'll take for Schwab to swallow TD, says Greg Vigrass, president of McLean, Va.-based custodian, Folio Institutional, via email.
"We've observed advisory firms are keeping their options open ... [they're] not likely to slow their forward progress to accommodate the timeline of the Schwab-TDA integration."
Both time and money limitations will force hard decisions, says Bruckenstein.
"Schwab only has so much money ... if they want to keep making their earnings numbers. Will they have to somewhat re-shuffle their priorities? Of course they will. I just think they are setting reasonable expectations."
Buying or selling?
But, for all the doom and gloom of some observers, Schwab might well turn out to carry the day, if it has a vision for what replaces Veo, says Peter Giza, chief product officer of Layton, Utah.-based rebalancing vendor AdvisorPeak, via email.
"Schwab divested itself of its anchor, PortfolioCenter, which was a brilliant move ... now enter Veo, a more modern stack that's API accessible ... so why would you toss all that? Does Schwab have another platform in mind to replace Veo that they can just write a check for?" he asks.
"If Schwab buys a compelling multi-custodian technology platform, it will be great for their clients in the long run."
The other possibility is that Schwab will spin Veo off, says Ari Sonneberg, partner at the Boston-based Wagner Law Group, as well as its chief marketing officer, via email.
"[This] might be some collateral damage necessary to push the merger through; indications about the uncertainty of the future of Veo ... have come from both TD and Schwab," he says.
The DOJ could certainly force Schwab to sell some of the family jewels, agrees Bill Singer, attorney and writer of the Broke and Broker blog, via email.
"If the DOJ is discomforted by a perception of an anti-competitive impact caused by the merger, a common remedy would be the divestiture or spin-off of business lines."
Trust this
On Jan. 30, the DOJ sent Schwab a second request for documents and information in support of its antitrust investigation. Although sources suggest the TD-Schwab merger will likely go forward, skeptics have given it as much as a 30% chance of collapsing. See: Antitrust suit against Schwab and TD Ameritrade merger draws 'stunt' accusations and judge agrees.
But scrutiny from the DoJ has proven to be a positive experience, said an effusive Bettinger, during the presentation to investors -- suggesting that Schwab is teaching them how the advisor business works.
"We have great respect for [Department of Justice's anti-trust team]. They're thoughtful. They're inquisitive. We're working with them on how the industry functions and operates from an educational standpoint. But they're very bright, very thoughtful and careful ... to ensure that they fulfil their duties."
At present, the DOJ has yet to inform Schwab when it expects its investigation to be complete.
"I don't think Schwab is breaking a sweat yet," says Sonneberg.
"They knew that the DOJ, which does not typically rush through anti-trust deliberations, would apply significant due diligence in its analysis of a merger that affects a highly scrutinized industry."
"The proposed merger was announced in late November, so we are still well within the DOJ's stated goal of streamlining merger reviews for completion within six-months," he adds.
Indeed, the deal will almost certainly go through [avoiding the $1-billion kill fee], says Singer.
"The question for DOJ is whether the proposed Schwab TD merger is better or worse for consumers. The DOJ should not lightly tamper with the primordial forces of Wall Street, because the impact could be devastating."
Little guy wins
The degree to which Bettinger et al. were at pains to emphasize Schwab's credentials with smaller RIAs stands out in light of DOJ scrutiny, and suggests the level of service available to smaller firms, should the merger go through, is a key focus of its investigation.
"Fair assumption," says Sonneberg. "The impact of this merger will be felt most in the small RIA realm."
In recent months, Schwab has borne significant media criticism over the quality of its service for sub-$200 million RIAs. See: Schwab sends most RIAs to 1-800 custody service -- a downgrade the mass of incoming TD Ameritrade RIAs will have to swallow.
Moreover, smaller firms rely heavily on the software and support of custodians. TD, for instance, provides its RIAs with the free rebalancing software, iRebal.
Yet the truth is that the little guy wins if the merger goes through, says Bettinger.
"We have historically been a leader in the sub-$100 million AUM RIA space, and we're excited about combining our RIA capabilities with TD Ameritrade's [to serve] an even broader array of RIAs of all different sizes."
Take Schwab's self-designation as 'leader' in this area with grains of salt, advises Baldwin.
"I think it's fair to say what Schwab says and what they will do are two completely different realities," he says. "PortfolioCenter is a prime example." See: After dream of cloud-based PortfolioCenter falters, Schwab Advisor Services makes good by showering small RIAs and third-party software vendors with windfalls
Bettinger rejects that line of thinking.
"Speculation that we in some way, shape or form have little or no interest in serving RIAs who might not be billion dollar plus RIAs is inaccurate, naive and inconsistent," he said.
But Baldwin says there are a litany of examples.
"Another example is their approach with smaller advisors -- under $200-million in AUM. They have a history of cutting smaller advisors – yet they say they will continue to serve them (by limiting service or increasing fees)." See: Schwab sends most RIAs to 1-800 custody service -- a downgrade the mass of incoming TD Ameritrade RIAs will have to swallow
Short Shrift
During a Q&A with Bettinger, Christian Bolu, senior analyst for US capital markets at Autonomous Research, pressed the Schwab CEO on the potentially anti-competitive fallout from the merger with TD, but received short shrift.
Indeed, in a short back-and-forth, Bettinger at first rejected Bolu's assertion that the combined TD-Schwab would have bone-crushing scale in RIA custody, with marketshare of between 40% to 50%.
The Schwab CEO changed tack when Bolu made it clear that his ballpark figure came from Schwab data.
But Bettinger continued to insist that any presumption of anti-competitiveness is wide of the mark.
Instead of positioning a combined TD-Schwab as an RIA leviathan, Bettinger emphasized that, overall, it would administer a more modest 11% of the total addressable US market for investable wealth.
Sleight of hand
Bettinger also took issue with the idea that RIAs are a distinct channel, arguing that competition in the market is between advisors not companies.
"Narrow it down to purpose-built platforms, yes, we may be in the 40% range [of] marketshare [when] combined; but that's after throwing away all of the other options "
But if this is an attempt to play to the DOJ gallery, it's likely to fail, says Sonneberg.
"[It's] a very nuanced argument that I don't think the DOJ will rely on in making a decision ... especially when it seems that Schwab's own data belies that point."
---
---
Mentioned in this article:
---
---
---
Lindsay Tiles
February 7, 2020 — 6:29 PM
This is irresponsible journalism and a complete mis-characterization of what was said at our recent Business Update, particularly the headline and the lead paragraph. Schwab executives were clear that where there is material advantage to TD's platforms those would be taken into account, and the open API approach for the RIA business was called out as an example. Joe Martinetto clearly noted that it was " way too early" to talk about the plans for specific platforms. The statements about the future of Veo in this article are pure speculation, designed to drive clicks for this blog. In Bernie Clark's comments he noted that "post integration we will be using the best technologies available for advisors." If you're interested in the facts, we recommend you watch the replay of the Business Update at: https://www.aboutschwab.com/schwabevents
Lindsey's Mentor
February 12, 2020 — 3:17 PM
Ok Ms Tiles please quantify, clarify and justify with substance all inaccuracies in the RIABiz article as inquiring minds need you to keep us in the fold...and not leave TD before the merger of unequals. Thank you in advance!
---