Morningstar's Jim Smith: RIAs are layering a reasonable fee. My theory is you're seeing the market at its best.
Brooke's Note: Again, we are seeing it. All roads keep leading back to accountable human RIAs. Now Morningstar is giving RIAs a fighting chance to rule in the 401(k) business. It's happening with lightning speed and force. We can thank 'robo' technology. How Fidelity reacts will be interesting, and it already has to some extent.
Morningstar is making a move to upend the 401(k) business by reinventing who pays and who is in charge of managing plans.
What the Chicago wealth conglomerate is doing is nothing short of a dramatic overhaul of 401(k) plumbing with help from digital technology and demand from RIAs.
Rather than a semi-reluctant B2B transaction where employees are charged hefty managing fees indirectly through their employer, this construct edges toward an open B2C transaction where employees do business directly with an advisor who makes decisions and is accountable for them.
Putting the plan sponsor aside means managed-account providers and RIAs are in the driver's seat where they want to be. The consumer is in a position to do the backseat driving -- not leaving oversight to an indifferent employer.
"This has been the holy grail and now we're seeing the technology allow for something that RIAs couldn't build. RIAs aren't set up with the technology to do this," says Jason Roberts, CEO of Pension Resource Institute and managing partner of Retirement Law Group. See: Waving the flag of 'capital formation,' SEC promises to let the genie out of the bottle, allowing private funds in 401(k) plans; DOL silent
Roaring start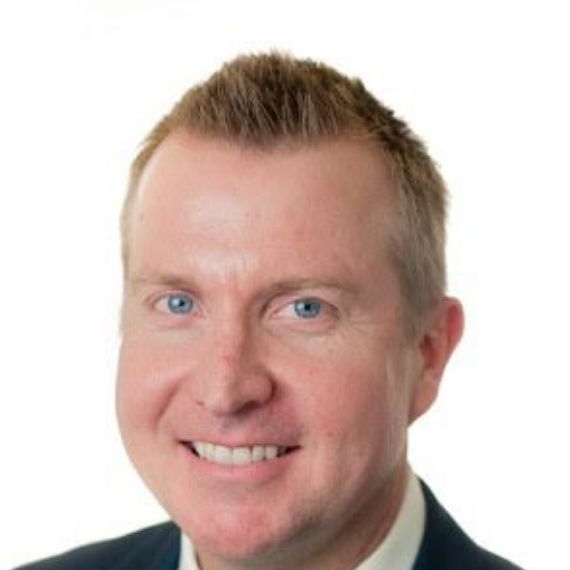 Morningstar is off to a roaring start, inking deals with top RIA players in the defined contribution retirement plan business including CAPTRUST, Sageview Advisory Group, Resource Investment Advisors, Pensionmark, Mesirow Advisors and CBIZ.
There's more. It has also signed enterprise deals with Charles Schwab, John Hancock and Empower.
Empower executives have confirmed that they've created their own purpose-built website and are working with Morningstar, as well.
Schwab spokeswoman Erin Montgomery declined to offer any comments for the story.
What changed to propel Morningstar into this change largely relates to the digital revolution, says Adam Sokolic, chief operating officer for Hub retirement with Hub International, which has more than $84 billion in assets under management including 5,200 retirement plans and 11,000 private wealth clients.
"I give the robos credit," he says. "Initially, advisors would have said that robos are a threat. Now, they can use the robo and white label it. That's what's happening here. We think managed accounts are the parent of the robo. They were around long before robos."
Not so quick
Yet, for all of the excitement about this 401(k) rethinking it has doubters and critics.
In certain cases, it would be a conflict of interest for RIAs to directly charge participants, says Troy Hammond, CEO of PensionMark Financial Group LLC based in Santa Barbara, who sold a minority interest of his firm to CAPTRUST five years ago.
"I believe that under Pensionmark's client service model, where we are providing fiduciary advice to the plan, the way we deliver advice to the plan sponsor and participants we believe charging at the participant level would be a conflict. See: As $160-billion CAPTRUST makes a snack of $10-billion Pensionmark, Fielding Miller accelerates his roll-up plans with a liberal structure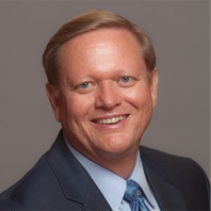 "We don't charge at the participant level.
We can easily use our fiduciary influence to direct assets into those participant accounts, and we make more money on them. I know there are loopholes around it, but we don't want to do that."
According to its ADV, Pensionmark has $3.8 billion in non-discretionary assets and $14.6 billion in discretionary assets for a total of $18.4 billion.
Pensionmark also encompasses firms with separate ADVs including Asset Strategy Advisors LLC, Asset Strategy Consultants LLC, Kerns Capital Management Inc. and others.
All told, the assets amount to about $50 billion, he says. His firm already has $500 million in assets committed to its advisor-managed account program. The difference, he contends, is the company pays the bill, and it's flat-across the board regardless of who signs up.
"I am not suggesting it is a conflict of interest for all RIAs – depending on how they are set up with their clients there are other ways to do it."
Picking up costs
On the other side of the fence, Randy Long, principal at SageView Advisory Group LLP in Irvine, Calif., whose firm now has more than $101 billion in assets under advisement, has signed 24 employers thus far to the new structure. His firm is directly charging participants and says it's not a conflict at all.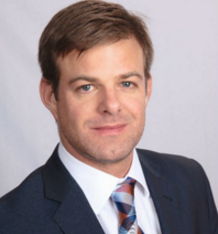 Long is adamant it's not right to make the plan in its totality pay for all of the costs when only certain participants are using it. He thinks it's fair for only the participants using the service to pay.
"To pass the cost onto the participant makes sense because it's benefiting that participant. Why should someone else pay for it when it's not benefiting them. Not many employers are willing to pick up the cost," Long says.
He also points out SageView doesn't include any proprietary products.
"We're helping with fund selection and construction. We think it would be a conflict if we had our own target-date funds," he says.
SageView has 950 plans with more than 1 million participants. His firm manages 1,250 plans and has 140 staffers in 25 offices. His ADV shows assets of $101 billion.
He suspects nearly 200 employers will sign up for managed accounts by the end of the year.
Hammond is just as adamant that this structure could be rife with conflict - depending on the circumstances.
"If advisors are recommending to their clients to use the managed accounts as a default option or offering wellness, planning or advice services directly to participants, that advice may also include moving assets to the managed accounts, where the advisor could potentially get paid twice. That is why we aren't doing that. Like most services offered to the plan, we are charging for this feature at the plan level."
He adds: "If it quacks like a duck, then it's a duck," he says. It's a conflict if we're getting paid at the participant level if we have the ability to tell them to move funds where we make more money. We aren't doing that. We're charging at the plan level."
However, it's not a conflict of interest as long as the RIA is clear about his services and fees, Roberts says.
"The RIA is delivering a bonafide service for value. The advisor will get paid, but the fee has been negotiated. They're not bringing a proprietary fund to the table. That wouldn't work. This is a service."
In the past, the conflicts have arisen when recordkeepers had proprietary funds and urged participants into their more expensive funds, he adds.
"I still hear people saying, 'Isn't it a conflict to provide managed accounts and fiduciary advice to plan participants?' No, it's not a conflict. You've got to be careful how you're marketing it. You need to get the services blessed from the plan sponsors."
Clunk factor
For years, RIAs that advise 401(k) plans have been forced to lower their fees while increasing services. The profit margins in the $29 trillion U.S. retirement arena are thinner than ever.
The growth of 401(k) managed accounts has been the one countervailing force. For instance, at the end of 2018, total assets for managed accounts hit $267 billion – a 169% increase from 2012 when assets were at $108 billion, according to Boston-based Cerulli Associates.
What rankles about managed accounts at a glance is that in most cases participants pay three separate vendors and those layers of fees add up.
For instance, a participant will pay Morningstar a 10- to 20-basis-point fee. Then, the advisor becomes the portfolio manager and also charges participants a fee of about 10- to 15-basis-points. Finally, the recordkeeper also charges participants about 15-basis-points.
The effect of the Morningstar rewiring is the total participant fee, all-in, is less than 50 basis points, even though three vendors are still involved, says Jim Smith, head of workplace strategy and business development, who leads Morningstar's advisor managed accounts program.
"Although, you have three parties getting paid, I've seen the opposite. Everyone's prices are on the table. RIAs are layering a reasonable fee. My theory is you're seeing the market at its best. It's a competitive space," Smith says.
He adds: "Advisors are feeling fee-pressure. Everyone is feeling fee-pressure. There is a value they can provide here and get compensated reasonably. This is scalable advice. Now, advisors are delivering a lot of good advice for the whole plan and not just the C-suite."
Can't provide value
Fidelity Investments is the one noticeable firm missing from the new bandwagon of unbundled, participant-paid managed accounts.
The Boston-based king of the 401(k) world has a towering $1.8 trillion in assets under advisory in the 401(k) arena and 23,000 corporate defined-contribution plans as of the third quarter of 2019. See: Fidelity wrests high-profile Amazon 401(k) business from Vanguard, forcing a judicious unbundling of services between the king of assets and king of recordkeeping
"We've had preliminary talks with Fidelity. Fidelity tends to want to do things on their own," Smith says.
It launched portfolio advisory service at work (PAS-W) two years ago to offer managed accounts to advisors, says Fidelity spokeswoman Nicole Abbott.
A key difference with PAS-W is that advisors are prohibited from overseeing the portfolios in those managed accounts. However, Fidelity notes that other recordkeepers could use the plan as well. See: Fidelity's 2016 'secret' fee fix for 'broken' 401(k) business model may spark fresh state and federal 401(k) crackdown on heels of investor civil suits
RIAs state that since they can't manage the accounts at Fidelity, they can't provide as much value.
"The only difference is that Empower and Morningstar let advisors partner and play a role and Fidelity does not. Fidelity is direct with no advisor participation," says Long.
When asked if Fidelity is considering offering a managed account that advisors could oversee, spokesman MIke Shamrell would only say: "We are always evaluating new products in the marketplace and considering ways to enhance our offering to better meet the evolving needs of our advisor and plan sponsor clients."
Fidelity's more restricted advisor offering gives Morningstar a clear shot at establishing a substantial RIA niche.
RIAs are responding favorably to the Morningstar approach as it signs multiple recordkeepers -- a plus for advisors who often work with a dozen or so recordkeepers, not just a few. Morningstar is inking new deals with recordkeepers each month. Smith says he will likely soon announce new recordkeepers.
Limiting advice
Managed accounts aren't new to the 401(k) arena. Financial Engines has been providing the service since 1996. But it hasn't used advisors to manage the assets. Ric Edelman's firm merged with Financial Engines in April 2018.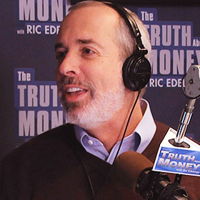 The key difference is Financial Engines oversees the managed accounts and doesn't allow outside advisors to provide advice. See: How Edelman Financial Engines spin-off deal became a RetireOne engine that's heating up the RIA annuity game again
"With Financial Engines, the advisor didn't have a role in it. Now, the opportunity is for advisors managed accounts to partner with Morningstar and Empower to provide additional solutions," Long says.
Long says his company will still offer Financial Engines if plan sponsors choose, but he does say his firm's advisor-managed account offering is actually cheaper than Financial Engines.
"We have a partnership where we can help you, or you can go direct to Financial Engines. We've negotiated favorable [terms], and it's more favorable than Financial Engines. We're a consultant, and we want to put our clients first."
The key difference between Morningstar and Financial Engines is letting advisors drive and be in charge of the portfolio, Roberts says.
"Financial Engines has historically had its own plan advisor force. They were going to large employers and had arrangements with recordkeepers. They've come and wanted to be the managed account for plans."
The company is seeing growing demand for advisory services, says Kelly O'Donnell, executive vice president and head of workplace at Edelman Financial Engines, who hints that her Mountain View, Calif.-based company may consider working with outside advisors.
"We are excited about the continued growth across the industry and look forward to sharing our innovative approach to partnering with consultants and advisors to further enhance the managed-account experience for plan sponsors and participants," she says.
Pivotal partnership
Another key difference is Morningstar's technology, which lets advisors set up portfolios, Long says.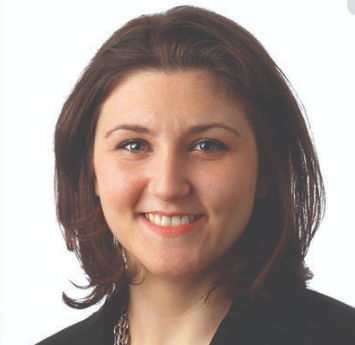 "Morningstar has an advantage because they've got most of the pipes and that's been tremendous. Morningstar is going direct to a lot of recordkeepers who are all considering advisor-managed accounts," Long says.
One of the giant 401(k) advisors who pushed Morningstar to create such an offering was CAPTRUST. The Raleigh, N.C., 401(k) provider, which manages $362 billion in assets, was pivotal in partnering with Morningstar, Smith says.
CAPTRUST just rolled out its first participants a few weeks ago, says Jennifer Doss, director of consulting solutions group at CAPTRUST. But she is expecting a big influx of takers.
"The rest of 2020 looks to include a steady stream of rollouts as we've seen strong interest from our clients and prospects to offer more customized services to their participants."
She declined to list the cost but says her firm is ensuring the fees participants are paying will be competitive.
"Our clients ultimately determine how they want to pay for those fees within the confines of what's allowable," Doss says.
"In the cases where we're acting as a fiduciary to individual plan participants and are giving them advice, we, of course, want to avoid any conflicts of interest and ensure that our fees and our fee arrangements do not create conflicts of interest."
New default?
Advisors and employers alike must be quite cautious in deciding whether to choose a participant-pay approach now that the industry is shifting toward plan sponsors actually defaulting participants into managed accounts, says Fred Reish, an attorney at Drinker Biddle and Reath LLC.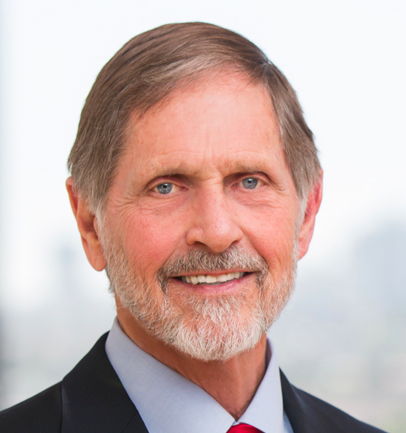 Right now, the industry has nearly a dozen data points on a person, which can be used to help specify the managed account program. For instance, the recordkeepers usually know the person's age, marital status as well as outside assets and other family information, such as whether the person has children at home.
"To be considered as a default investment, investment managers need to demonstrate their superiority to target-date funds. That may be possible, but I have not seen any data to that effect," says Brian Cosmano, vice president of strategic product initiatives at Empower.
Cosmano predicts that these advisor managed accounts won't simply be a sprinkling in 401(k) plans, but will actually be the default option in some cases. That means employers could default participants into these accounts.
Pricing plays a key role in the advisor managed account program if it were to be a default choice. His firm has 7,000 retirement plans. Most are below $50 million. The average plan size is about $9-million to $10-million, Aaron Schumm, CEO of Vestwell, an online recordkeeper says.
"Price is still up for debate. If you default someone into the managed account, do you make the participants pay or does the employer pay?
He suspects as technology improves the costs will continue to fall. "This is all being lead through technology and scale and that will drive the costs down significantly. It's not worthwhile for the participant to absorb an expensive fee."
Lots of Demand
Empower has $665 billion in AUA, and has a special deal worked out with Morningstar where Empower makes it easy for advisors to oversee advisor managed accounts. So far, Empower has $500 million on its advisor-managed accounts platform, he says. The company just launched it nine months ago.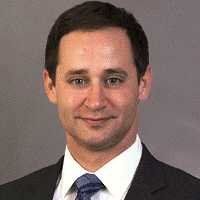 "It's going to start being used as a default," Cosmano says. "To go from zero to half a billion in nine months is a very short period. There's lots of demand from advisors and lots of demand from participants. There's lots of use."
Comano adds: "We're trying to figure out how we're going to accommodate for all of these advisors who want to use it."
Empower has created its own advisor-managed account, but it still uses Morningstar as well for the back office. The difference is Empower lets advisors use the system on its website rather than Morningstar's website.
Right now, Empower has $26 billion in total managed account assets - not just advisor managed account assets. Ten RIAs have signed up for the advisor managed account program at Empower.
Both Morningstar and Empower are on the right track, Sokolic says.
"I give Empower and Morningstar a lot of credit because they took out the hurdles. They removed a lot of the roadblocks with what the initial offering was, and allowed advisors to white-label this process and distribute it. That's what it is and it works really well."
His firm will officially launch at the start of this year.
---
---
---
Brian Murphy
February 5, 2020 — 11:54 PM
None of this rethinks delivery of service offerings to the end client (participant) in the industry effectively. It's great that firms such as Morningstar and Empowar are re-working the plumbing, but for who's benefit? I'd argue the benefit accrues mainly to the advisor community, not the participants, - again. Step back a bit and look what the main points of the article are - 1) technology that allows splitting fees amongst 3 instead of 1 service providers for an all-in cost of 50bps or so. Great. 2) Tacking on managed accounts to plans - and who should pay the fees (to the newly created syndicate). 3) Discussing the compliance/regulatory implications of defaulting clients into managed accounts. Where is a discussion of what the participant actually wants? This is all about what the industry wants - and of course there are likely to be conflicts between what's best for the industry and best for the participant. Financial Engines offers a perfectly reasonable managed account service that I recall garnered only 10-15% of participants at 50bps...and this is from a company that should be able to get in the ear of participants on a relatively regular basis. Why hasn't adoption been higher there? Where is the discussion of transparency that is required by any consumer in making informed decisions? For example, transparency around performance metrics of the individual decision makers. Are managed account advisor services a commodity (as the 15bps pricing of would imply), or is there real risk of an employee getting tied up with a poorly qualified advisor who's come in through Morningstar platform? The industry has always been about "capturing assets" - and this is just adding a few new compensated players to the mix. In this case the captured assets are in retirement plans - whereby the participant has no ability to choose the end advisor, and no ability to research their historical recommendations. Seems to open up plenty of opportunities for the next round of fiduciary lawsuits coming back to the sponsor. Industry remains FUBAR in my opinion.
Stevie B
February 11, 2020 — 12:25 AM
Interesting, Of course this article presumes that managed accounts add some sort of value. If I had to pick a 'managed account' or a low-cost Target Date fund from now and the next 15 years going forward, my money is on (and in) the Target Date Fund. I'd guess there will be a trend to 'culll a managed account' just like the mutual fund industry has done to bury the poor track records of poor-performing funds. Some folks might benefit from such an arrangement but as per the Financial Engines reference above, it's probably not going to be a main landing spot for employee $'s.