Bill Crager has another issue on his plate, the possible sale of Envestnet or Yodlee.
Brooke's Note: Envestnet went public at $9 a share in 2010 to gain access to public markets that it could tap to fund the roll-up of a series of mostly software companies to create a one-stop shop of investments and technology for broker-dealers and their financial advisors. It worked. The company owns a series of brands, notably Tamarac and MoneyGuidepro, and its shares are up nearly nine-fold. But now by dint of a robo-revolution, a data revolution, the tragic loss of a CEO and a Yodlee with likely windfall value after a Visa-Plaid deal, Envestnet interim CEO's questions about the next nine-fold jump look like four-layer chess. One question that arises for Crager is whether it's best to undertake the next challenge in the fishbowl of a public company. Barron's brought that question under the lights with its article last week about the likes of KKR sniffing around to take it private. Investopedia explains the merits of that IPO reversal as the "removal of the constant public scrutiny of quarterly earnings and reporting requirements, which then allows the PE firm and the acquired firm's management to take a longer-term approach in bettering the fortunes of the company." Keep up.
Envestnet's future as a company appears to come down to a familiar equation--are the sum of the parts worth more than the whole?
Late founder and CEO Jud Bergman's sudden death last October has led to some deep introspection -- and a Barron's-reported contract with Goldman Sachs -- about the company's future, and speculation is rampant a sale or spinoff is in the offing.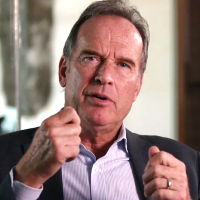 The "rumors" were mongered last week by Barron's; private-equity bankers appeared to be whispering the most. While they have a vested interest in seeing the company in play, the speculative report, nonetheless, begged the question.
Since Bergman's death, the company has steadfastly refused to provide an answer. But Wall Street was quick to act on the old adage, "buy on the rumor, sell on the news."
Envestnet (ENV) stock popped 6.86% the day of the Barron's report, Thursday (Jan. 30). Shares finished trading at $79.55, up $5.11, just off its 52-week high of $80.18.
The article claimed Envestnet "may be on the brink of going private," or being eyed as a potential acquisition by "large private-equity firms, in particular."
But as an old newspaper adage notes: "It's not the facts in question, it's the glue holding them together."
Selling aggregation
As the scenario goes, Envestnet may be drawn into considering offers because of the "halo effect" from Visa's purchase of Plaid, a fintech company often likened to Yodlee, although they are technologically different.
"I have not heard that Envestnet wants to sell, but if you do the math, I can understand why buyers might be interested," says Joel Bruckenstein, founder of the popular T3 conference, and an astute industry watcher.
Spinning off Yodlee would leave the company with a giant pile of cash to replace what some see as an albatross, with little sacrifice to Envestnet's core business--advisor outsourcing.
The company would still have its TAMP and SMA programs for virtually the whole broker-dealer world. It's advisor count stands at 100,000-plus. It's gaining ground with wirehouses, and it's the plumbing for many more TAMP competitors.
In addition, it just launched bank and insurance exchanges that are doing well. Only a miniscule amount of the growth is coming from Yodlee.
The kicker is that it can still get the data, but the company would have to pay for it. Even so, it would buy at retail and sell at B2B level--a win-win.
Envestnet bought Yodlee in 2015 for $660 million, a tidy sum at the time, more than double the amount Fidelity paid for eMoney and more than 20 times the check Morningstar wrote for ByAllAccounts. See: Envestnet buys Yodlee and its treasure trove of 'permissioned' data by selling its vision of the future of financial advice
Questionable deal
Yodlee's strength is known as predictive analytics. Its' data tells an advisor when to approach a client about mortgages, tax services, insurance products, credit cards and other lucrative opportunities. Yodlee is especially good at tracking consumer debt — unglamorous stats and perhaps numbers that don't represent the client's big financial picture.
Bergman said his plan was to sell Yodlee's aggregation services to Envestnet advisors, bringing in $31.5 million in annual revenue by 2020. Selling Envestnet software to Yodlee Enterprise clients was also expected to bring in $36 million in annual revenues.
Beyond that, the company expected to cross-sell to money managers and large RIAs' data analytics from Yodlee with a goal of hitting $87.5 million in revenues annually this year. International opportunities from Yodlee were also expected to generate $50 million in annual revenues by 2020.
Yet, analysts considered Yodlee a questionable deal from the get go; Envestnet stock plunged 35% on news of the acquisition.
Part of the reason was its odd fit. Envestnet was then mainly a purveyor of separately managed accounts to IBD reps and a deliverer of conventional technology to RIAs and IBD reps.
Light for all
Bergman addressed integration issues in January a year ago, when he reshaped the company into two units -- Envestnet Wealth Solutions and Envestnet Data & Analytics, combining Yodlee and Tamarac. See: Jud Bergman remakes Envestnet into two units and Bill Crager and Stuart DePina will head them as Anil Arora exits
In an eye-opening analysts' call last May, Bergman came clean about playing catch-up in both the quality and quantity of data beneficial to financial advisors -- and accessible to software developers. See: With Anil Arora gone, Jud Bergman comes clean with Wall Street about the need for cleaner, more API-friendly Yodlee data -- causing investors to pare Envestnet shares by 6%
But the outlook seemed to turnaround overnight when Visa bought Plaid for $5.3 billion, or a whopping 20- to 50-times estimated revenues.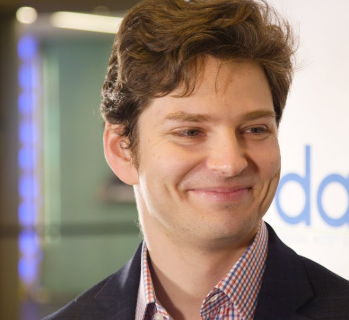 The beneficial spotlight on Yodlee jacked its price tag to as much as $4 billion, or more, based on the same valuation, given revenues of around $200 million.
But Yodlee isn't Plaid, says Bruckenstein, via email. "Plaid is clearly worth more."
Plaid's technology allows consumers to link their bank accounts to various apps. It has a client list that includes Venmo, Crédit Karma, Goldman Sachs [Marcus], Lending Club, Coinbase, Robinhood, Acorns and PayPal.
"These are massive user footprint businesses, and payments and lending in particular have been much more dynamic than wealth management," says Lex Sokolin, an analyst and global fintech co-head at ConsenSys.
Intensifying trends
Yodlee was Bergman's big bet on Big Data to cash in on an emerging macro-trend: the automation of financial advice and the commoditization of investment management.
The acquisition as well as several others were part of his grand strategy to turn Envestnet from a "managed-account platform to a financial wellness network," he said last March.
"The key to meeting client needs is leveraging digital wealth management and automating parts of an advisor's practice and that's where we come to play," he said at the time.
The trend Bergman foresaw hasn't changed in the past five years. If anything, it's intensified--along with the industry's problems.
Envestnet was swept up in the long-simmering controversy over data privacy last month. Three Capitol Hill lawmakers demanded a federal investigation of the company's data practices in a Jan. 17 letter to the Federal Trade Commission (FTC) -- four days after the Visa/Plaid deal. See: The odd case of Envestnet/Yodlee getting singled out as data scofflaw, just four days after Visa deal to buy rival Plaid and nine months after Raj Udeshi's 'Theranos' outcry
While the timing raised eyebrows, the letter highlighted a far larger problem.
Held up data
The Financial Industry Regulatory Authority (FINRA) warned investment companies and investors last April to be wary of sharing account data with aggregators for use in third-party services, and many institutions have started holding back data.
Bergman acknowledged in an analysts' call last May that some banks and brokerages were refusing to provide Yodlee with direct feeds, necessitating screen-scraping, an out-of-date technology that can yield information lacking in granularity. See: With Anil Arora gone, Jud Bergman comes clean with Wall Street about the need for cleaner, more API-friendly Yodlee data -- causing investors to pare Envestnet shares by 6%
With a cloud hanging over data aggregation, it might make sense to spinoff Yodlee while the business segment is still hot. The equally intensifying competitive landscape also won't make things easier.
In today's market, Yodlee isn't "moaty," according to a Morningstar analysis. The term, coined by Warren Buffett, suggests a company has protection from competition, or is surrounded by a moat.
To the contrary, Yodlee is swimming for its life. It faces stiff competition, not only from Plaid, but from other data providers, and it's client base is "challenged," the analysis noted.
In that regard, the Visa/Plaid deal is a game changer.
Resource rich
With a $450-billion market cap --more than 100 times Envestnet's--Visa's acquisition made it the 800-pound gorilla in data analytics overnight. See: Visa gambles $5.3 billion that Plaid will pay Big Data dividends while big-footing Envestnet-Yodlee and beating back fintech banking competitors
Plaid made its own foray into wealth management when it acquired Quovo in January a year ago. Quovo specializes more in investments and wealth management. The two firms overlap at some robo-advisors like Betterment.
While it's arguable whether Plaid has the best technology, one thing is clear, the company now has the resources to out-innovate competitors and leapfrog companies like Yodlee with new products and services.
But there's some question whether Visa is even interested in the advisor business (which could herald another possible spinoff).
"Plaid is apparently exiting much of the Quovo RIA business. That does not have much to do with this conversation, but it does impact advisors, [who] voiced concerns about the other options for advisor account aggregation," says Bruckenstein who is hearing through his conference-goers who use the aggregation services.
Even so, it's hard to see how Envestnet can generate enough money through cash flow or debt to maintain its market-leading position, which begs another question. How will it adjust to the new competitive landscape?
Crunching numbers
The search for deeper pockets may force it to jump into the lap of a larger company or VC interests. The large private-equity firms singled out as possible suitors include Blackstone, KKR, Hellman & Friedman, Silver Lake and Fidelity National Information Service, according to Barron's.
BlackRock bought 5% of the company in 2018, and also may come a callin', the article noted. See: BlackRock buys Envestnet's love for $123 million to crack its 'open-architecture' platform and sets stage for another juicy Envestnet acquisition
Under this scenario, a VC could take the company private, infuse it with a large chunk of cash and take it public again in, say, three to five years after the industry sorts itself out.
Envestnet could always turn to equity markets to raise cash, but until recently that would have been a problem. Last March, Envestnet pushed its debt past the dreaded three times equity ratio to buy legacy financial planning firm PIETech, known to its customers as MoneyGuidePro. See: A perfect storm of factors -- including 'code' and 'annuities' -- made Jud Bergman pay Bob Curtis $500 million for MoneyGuidePro, plus $30 million to keep the MGP crew around a few more years
The move all but forestalled further strategic purchases, but the company's debt load has moderated since then, according to a Zack's analysis.
Meanwhile, the company is carrying about $600 million in debt, or about 2.5 times debt-to-ebita, well below the industry norm, according to Barron's.
The problem with the scenario is Evestnet, itself. It would be a big nut to swallow. With 57.5 million shares outstanding, the company would have a market cap of around $4.2 billion at yesterday's (Jan. 30) closing price.
"Let's say the Envestnet market cap is about $3.75 billion; let's say that Yodlee is worth $1.75 billion" says Bruckenstein in a back-of-the-envelope calculation.
"Well, if you believe that Orion is worth $2 billion, you back out Yodlee from Envestnet and you get $2 billion. If Orion is worth $2 billion, what is the non-Yodlee part of Envestnet worth? $4 billion? $5 billion? More?
"I did not do the exact numbers, but one of these is wrong. Either Orion is worth much less that $2 billion, or the public market is seriously undervaluing Envestnet."
Marketing opportunities
Indeed, the company's growth has been rocketing, and it's guiding for full-year revenues between $896.5 million and $898 million. Fourth quarter and year-end financials are due in February.
The Zacks Consensus Estimate for 2019 suggests an EPS increase of 11.5%, above the industry's expected EPS growth of 9.3%. For 2020, EPS growth is estimated to be 18.7%, higher than the industry's expected growth of 16.1%.
The company raised earnings and revenue guidance for 2019. Adjusted EPS is expected to be $2.14 compared with the prior guidance of $2.10 to $2.12. The revised guidance indicates year-over-year EPS growth of 11.5%.
What's more, solid asset-based and subscription-based recurring revenue constitute more than 95% of total revenues.
"A number of trends are creating significant market opportunity for Envestnet's technology-enabled solutions and services," according to the analysis.
"Investment advice is becoming an important part of financial planning and customers are increasingly seeking personalized wealth management services. Technology adoption is likely to increase significantly with increasing need to interact with clients, who prefer guided advice in a cost-effective manner."
Staying the course
As RIABiz reported in December, the company already had a succession plan in place when Bergman and wife Mary were killed in a freak head-on car accident. See: Jud Bergman, wife Mary Miller-Bergman die tragically in San Francisco head-on car collision, stunning a devastated RIA business community
Bill Crager was already tapped to take over as CEO and Bergman was slated to move to chairman. "Fortunately, we had moved in this direction, and it was a natural one because we were such great partners," Crager told financial executives at the MarketCounsel Summit last month.
In an analyst call in November, Crager again declined to comment on market speculation, and appeared determined to stay the course at the company.
"We've been very focused on continuing the momentum and actually trying to make sure that the marketplace understands and doesn't doubt our degree of conviction. I would expect that over the next couple of weeks months there'll be some clarification about the leadership of the firm," he said.
Envestnet is on track to name a permanent CEO in early 2020; Crager is one of the candidates, according to a spokeswoman. See: Interim CEO Bill Crager no-comments sale rumors but affirms 'leadership clarification' is coming soon as Envestnet quickly converts 100 PortfolioCenter users to Tamarac
"We have a cohesion or a culture of collaboration," he said. "M&A is speculation really, and I have no comment at all on that."
---
---
Mentioned in this article:
---
---
---
Brian Murphy
February 4, 2020 — 1:05 AM
In my opinion, Plaid was a unique market fit opportunity and Yodlee's valuation shouldn't be based on the metrics paid by Visa for Plaid. The synergies behind Plaid coupling with Visa are pretty unique and probably not available to potential acquirers of Yodlee/Envestnet. Visa, being in a leadership position in the semi-oligopolistic credit card industry is in a unique position; likely able to dictate adoption of technologies which arise via Plaid.
---