Ed O'Brien: Change is a natural and essential part of true innovation, which is why we recently restructured parts of the eMoney organization to support our business objectives.
Five years after eMoney became a subsidiary of Fidelity Investments, Jeff Mello is the latest to publicize his departure in a staff exodus at the Radnor, Pa., planning giant that is setting the RIA software community abuzz.
Some of the noise is still based on unconfirmed reports that eMoney staff résumés [50 of them, one recruiter says] are flooding into competitors' email inboxes, but some exits are already apparent.
Mello, director of strategy and planning at eMoney, was based in Providence. R.I. -- where Fidelity has a big presence. He reported his last day on LinkedIn today (Feb. 28) and announced a new job search at the same time.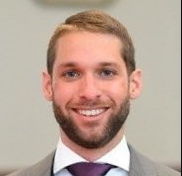 "Today is my last active work day at eMoney Advisor," he writes. "Over the past couple of years the company has continued to see strong growth across our new and existing client base."
Such activity rivets the RIA community because eMoney has the zinger qualities of being owned by Boston giant Fidelity, as well as being a market leader in some of financial technology's hottest areas.
eMoney is also an RIA tech guinea pig, being a software company transitioning from niche scrapper to mainstream monster -- while striving to maintain the best of both.
Smoke and fire
Its personnel buzz became audible in December, and job losses were first reported by Citywire and Investment News, on Jan 6. and Jan. 23, respectively.
Citywire broke news of the departure of Stephen Langlois, eMoney's former chief revenue officer and head of business development.
InvestmentNews noted the exit of Jeff Schwantz, eMoney's former head of enterprise services, as well as the departure of "less than 10" other employees -- primarily in the sales department -- several of whom were laid off.
Since then, sources have told RIABiz that the number of departures has grown well beyond the reported dozen, and up to 50 employees have delivered come-and-get-me pleas to recruiters.
These personnel losses have competitors wondering -- perhaps wishfully -- whether it demonstrates that the planning colossus is vulnerable to a resurgent MoneyGuidePro, upstarts like RightCapital, or whether its own sheer size has weakened it through overreach.
The exodus of talent merely reflects eMoney's bid to innovate, according to eMoney CEO Ed O'Brien.
"We recognize that change is a natural and essential part of true innovation, which is why we recently restructured parts of the eMoney organization to support our business objectives," he says, via email.
For a long time, eMoney was understaffed, but it may ultimately have overshot the mark and needed to correct, says an industry source, speaking anonymously.
"They say there was a strategy, and that it's changed, which is why they don't need these people any more ... they grew the staff very very fast ... they hired more sales people than they actually needed."
Unmatched
Fidelity purchased eMoney in Feb. 2015 for an estimated $250 million, but the firm has remained an independent subsidiary under O'Brien's stewardship. He replaced eMoney interim CEO Mike Durbin in Mar. 2016.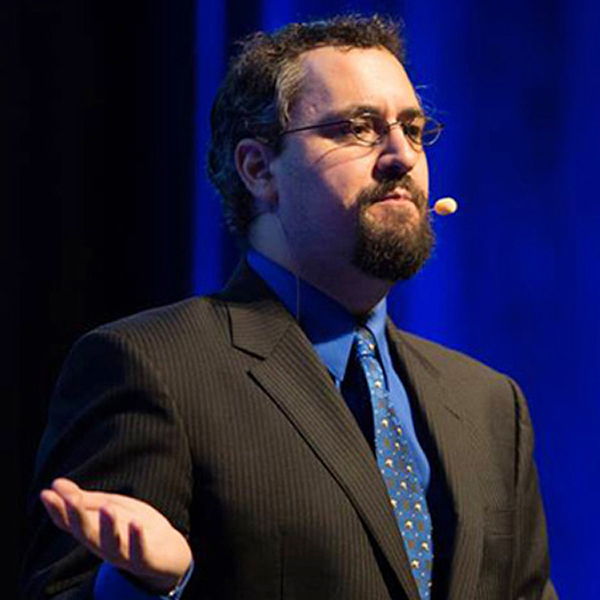 Since then, its absolute growth as a planning firm has been unmatched -- albeit on the strength of its "dashboard" as much as its planning capabilities.
It now employs more than 900 staff across three states and two countries, including a number of service staff in Chennai, India. This figure represents a significant increase over the firm's 2015 headcount of approximately 275.
In 2015, 25,000 reps and advisors used eMoney's software. Today this figure stands at over 70,000, a near three-fold leap.
eMoney growth continues apace, O'Brien says.
"Since eMoney was acquired by Fidelity in 2015, we continue to produce double-digit growth year-over-year," he writes in an email.
"In 2019 alone, we gained 15,000 users for a total of more than 70,000, the most we've ever added in one year in our 20-year history. In addition, our clients added 2.5 million financial plans to our platform to total 5 million plans – that's double the number of plans we had in 2018."
It's a bonafide behemoth in an oft-fragmented advisor market, says Michael Kitces, founder of the XY Planning Network, and writer of the popular Nerd's Eye View Blog, via email.
"Today eMoney Advisor alone has more advisor users than all wirehouses have in brokers combined -- and any RIA can plug into it for a few hundred [dollars] per month," he explains.
High stakes
The payoff for having your financial planning ducks in a row has never been higher, McKinsey & Co. relates in new research.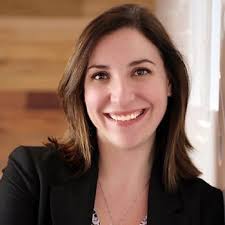 The New York-based consultant predicts that the number of advisors using financial planning software will surge more than 200%, from 26% of the total today to more than 80% by 2030.
The pace of eMoney's "evolution" has also just stepped up a notch -- a fact that certainly contributed to recent departures, says a former eMoney salesperson, speaking anonymously.
"It's been a long road of pulling the band-aid very slowly … [and now] it's a shock to everyone that's there."
Fidelity's culture is supplanting the last vestiges of eMoney culture, agrees a financial technology source.
"eMoney has brought a lot of people in from Fidelity and the mindset is more corporate … maybe some of those eMoney people are worried they're being passed over," the source explains.
Though some staff may express dissatisfaction, the bigger picture is bright, O'Brien adds.
"Our overall employee satisfaction continues to grow."
But the source says that eMoney's institutionalization is the rub.
"Workflows, sales projections, managing, certainly on the sales side there's a lot more rigor and a little tighter management style than there was [before] under Walters."
Pulling the plug
Yet for all the talk of innovation, the picture is muddied because eMoney had a one-off HR event that exacerbated the outflow of people.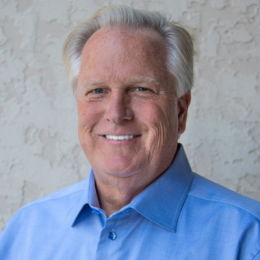 Fidelity has been developing its own portfolio accounting software for RIAs for at least two years, but it shunted the project over to O'Brien's stewardship last year with the expectation that eMoney could close engineering gaps and sell the software to the wider RIA market, as well as cross-sell it to its substantial client base.
The effort ultimately was scaled back, however, and the portfolio management software project was returned to the control of Fidelity Clearing & Custody -- an imbroglio that InvestmentNews reported on Jan. 23.
Haste to emulate convergence of planning and performance reporting may have led to the misfire, sources say.
Omaha, Neb.-based Orion bought Advizr last summer -- a purchase that put eMoney on skates with Orion RIAs. See: Eric Clarke pays about $50 million for 'monopoly piece' Advizr as Orion sheds some of its 'API utopia' image to shred mega-competitors.
If that weren't enough, Fidelity could hardly have failed to notice that Envestnet bought MoneyGuidePro in Mar. 2019, something that it could then bundle with Tamarac.
O'Brien declined to comment about eMoney's involvement with portfolio management software.
What evolution?
But a former eMoney salesman said eMoney miscalculated but wisely cut its losses in a timely fashion.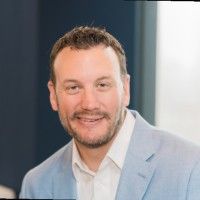 "They underestimated [what it would take to develop], hired against it in sales and product development and realized they had gaps in their thinking."
eMoney may also be looking for ways to use its scale to grow when its innovation is slowing, says Shuang Chen, co-founder and CEO of Shelton, Conn.-based up-and-comer RightCapital, via email. See: RightCapital debuts-- as industry shifts to planning from portfolio management
"eMoney has significantly slowed down enhancing and innovating their financial planning capabilities. We believe that this is ... a very important reason we've won business," says Chen.
"From what we hear, eMoney has not added new planning capabilities of late."
Eye on the ball
O'Brien, however, rejects the idea that his firm is falling behind the curve.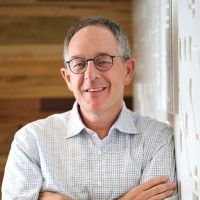 "Don't believe anyone for a second that we're not investing in the business," he told Investment News. "But we're investing very deliberately and in a very narrow set of capabilities."
"With greater and more focused investments in full-spectrum financial planning, data aggregation, technology advancements ... we're well positioned for growth," he adds, via email.
O'Brien also points to the firm's 2019-launched lite financial planning software, Foundational Planning; its Advanced Planning, which "already exist[s] [and] compete[s] with whatever Apprise is building"; its consultancy support program, Accelerate, and its upcoming Project Avocado, a client-directed planning application and lead-generation tool for advisors.
"We're constantly innovating," adds Jess Liberi, the firms head of product, in a Feb. 18 release detailing the recent development of these products.
Not alone
Nor is O'Brien alone in arguing that industry observers are making a mountain out of a molehill.
Indeed, a source with contacts still working at Fidelity Custody & Clearing argues that the truth of the portfolio management kerfuffle is quite prosaic, namely that Fidelity -- in lock-step with eMoney -- simply came to the conclusion that the cons out-weighed the pros.
Schwab hit a similar wall with PortfolioCenter -- figuring out it couldn't get its desktop software into the cloud. See: After dream of cloud-based PortfolioCenter falters, Schwab Advisor Services makes good by showering small RIAs and third-party software vendors with windfalls
It was a "strategic decision," says the source, and after a year-long evaluation period, Fidelity decided to keep the software in-house.
It's in good nick too, says a Fidelity spokesperson, via email.
"Performance Measurement has been used by Fidelity Clearing & Custody Solutions clients for 2-plus years. It is now in use with approximately 100 firms, including RIAs, broker-dealers, banks and family office clients, and we're continuing to support [it]."
It may be in use, but it's no Black Diamond -- and more like Schwab Connect -- counters the financial technology source. "It's for people who don't have a lot of assets and need a very simple solution."
Bumps and bruises
RIABiz contacted Langlois, and Schwantz in an attempt to learn more about what prompted their departure, as well as to try and uncover more detail about recent non-executive departures.
Langlois left eMoney after two years and nine months at the Fidelity subsidiary. Prior to this, he spent a five years and nine months at Fidelity proper.
Schwantz has returned to Chicago-based software vendor, asset manager, and research firm, Morningstar, where he previously spent two years, most recently as head of client solutions.
Sources at Morningstar declined to comment, despite its status as a software rival, citing Schwantz' return as putting them too close to the story.
Mello did not return a LinkedIn message seeking comment. He was responsible for corporate development and M&A, product pricing strategies and implementation of enterprise and direct to consumer markets. He worked doing similar work at Goldman Sachs from 2008 to 2013.
Both Langlois and Schwantz declined to provide detailed comment, although Langlois, who has now started his own consultancy, agreed with one source's assessment of O'Brien as a "straight shooter" when it comes to discussing eMoney's future.
InvestmentNews reports that their departures, as well as those of "less than 10" others were driven by changes to eMoney's sales strategy, granting individual sales managers more autonomy.
It's not just the quantity of people leaving but, increasingly, the quality, says the former eMoney source.
"They've started to see an exodus of some of their better people."
Despite the messiness of a net staff outflow, O'Brien has the character and skills to strike the elusive balance between growing and innovating at the software firm, says the financial technology source.
"He's a straight shooter … he realizes that in order to develop software you have to be less constrained and a little more freeform."
---
---
Mentioned in this article:
---
---
---
Jesse Livermore
February 29, 2020 — 1:03 PM
Are we really having this discussion? Imagine that, Fido interfering with a well-oiled machine it acquired. Who'd a thunk it? Sanity made bets on Fido's power of reason. It had the luxury of observing Schwab's failed decades long love affair with software development and divestiture of those assets. Sanity lost the bet. The billions of dollars Fido poured into three decades of failed software development could have funded all wealthtech startups since then. Just imagine how far ahead of all its competitors it would be. All systems normal. Full steam ahead. Here we go off the cliff of reason into the swamp of hubris. JLL
Former eMoney employee
February 29, 2020 — 4:18 PM
Two quick comments. Before eMoney was acquired the majority of the employees had little to no experience in finance or technology. You can see this on their LinkedIn profiles... again I said the majority not all. I see some of these former eMoney employees at other companies such as Riskalyze and Orion and shake my head as to why these reputable companies would hire these people with eMoney and Starbucks on their resumes. But that's my opinion. Second, as stated in this article they over hired and needEd to trim the fat... same as Riskalyze did last year when they let go of 100 employees. It's a smart move to hire and see how fast you can grow and then when you hit your goals and sales start to slow to cut back and focus on retention. eMoney will continue to dominate... more so now that MGP is part of envestment. Walters is trying to go after eMoney with his new product but I saw what he built and it's old technology... he should have consulted with younger entrepreneurs and developers outside of the industry. Again, my opinion.