Rick Wurster: 'Generating income is one of the greatest financial needs'
The Charles Schwab Corp. is back on the asset manager roll-up train with the purchase of Wasmer, Schroeder & Co., after taking the last eight years to digest ThomasPartners and Windhaven.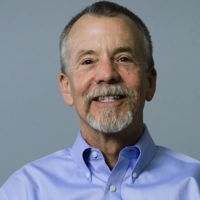 The San Francisco brokerage added the manager of fixed-income SMAs with a $10.5 billion cash deal as an addon to the $2 trillion Schwab Asset Management Solutions group and to the proprietary SMA family which has $90 billion of AUM.
The deal closes a gap in inventory on the Schwab asset management shelf -- especially now that boomers are retiring.
"Generating income is one of the greatest financial needs facing the growing number of investors who are in, or preparing for, retirement," said Rick Wurster, executive vice president, Schwab Asset Management Solutions, in a release.
Wurster previously served as the CEO of Charles Schwab Investment Advisory (CSIA). Before that, he headed ThomasPartners Investment Management and Windhaven Investment Management. Those entities later merged into CSIA to create one blended RIA.
Still, the deal surprised observers who wondered what prompted the move -- particularly with the TD Ameritrade and USAA purchases filling Schwab's deal plate.
"Maybe it's the first brick in a very long-term plan, or maybe just a one-off? Hard to tell," says Scott MacKillop, CEO of First Ascent Asset Management of Denver, Colo.. "Why they are doing this deal now is also a bit of a head-scratcher. You'd think their plate would be pretty full."
Schwab did not respond to an RIABiz request for an interview, nor did it speak with any publication about the deal.
That said, Schwab offered a vague rationale in the release.
"The acquisition enables the growth of Schwab's fixed income separately managed account business with an opportunity for increased asset flows," the release states.
Windhaven's assets soared to nearly $20 billion before crashing back to about $11 billion by 2016. It's now about $7.7 billion. See: As Schwab non-compete expires, Steve Cucchiaro jumps back into the ETF management game with old staff
ThomasPartners swelled more than six-fold in assets to more than $13 billion as of January a year ago.
Wasmer, Schroeder's registered funds charge 50 basis points -- a hefty amount in this day-and-age of compressed margins.
"The fees are on the plump side—another fact that makes this move seem like it goes against all the trends," MacKillop adds.
Schwab paid $150 million for Windhaven at closing and perhaps another $100 million later. It did not disclose how much it paid for Wasmer.
---
---
---