Fidelity's David Gray: Some of the conventional thinking that 401(k) plan was cheaper than brokerage accounts continues to evolve.
Brooke's Note: You can't fight City Hall. You can't fight The Tape (especially when pandemic fears take hold). And you sure as hell can't fight a plan participant who wants to leave a 401(k) account in place when no law makes them move it. After decades of beating furiously against that bitter reality, Fidelity is finally blinking -- or embracing good out-of-box thinking. It turns out the list of reasons is long and growing for Fidelity to retreat on its rollover-or-bust stance in 2020. It'll be interesting to see if lesser 401(k) recordkeeping lights follow suit, until somebody invents the rollover Easy Button.
Fidelity Investments has reversed its long-standing push for 401(k) rollovers by agreeing to advise assets that stay with the old plan sponsor - mainly because too many ex-employees refuse to fill out forms or deal with their old HR department.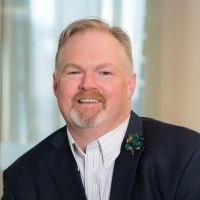 More than half of retirees never roll over their assets, at least not within the first year. See: New class of robos lay siege to 'antiquated' target-date-funds (TDF) market; even defender of the 401(k) citadel, Vanguard, sees handwriting on the wall
For those holdouts, Fidelity is making a virtual house call to participants -- albeit with a de facto surcharge imposed.
Fidelity allows investors to keep advised assets in place no matter what type of funds are chosen. But the new TDF mutual fund fees range from 25 basis points to 73 basis points, annually.
Fidelity's willingness to allow such flexibility reflects its desire to keep its king-of-401(k) crown, according to Dave Gray, head of workplace retirement offerings and platforms, in regard to his company's decision.
"Our goal is to be a market leader," he says. "Most 401(k) recordkeepers are still urging participants to roll over once they leave."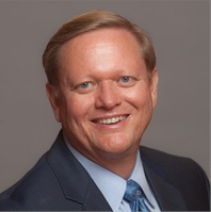 But he's adamant his company will maintain an impartial stance on whether to turn an employer-held 401(k) account into a directly held individual retirement account. "It's their choice," he says.
Retail payoff
For years, firms like Fidelity have tried every advertising trick in the book to persuade participants to roll over assets. The shift is significant and a move others will likely follow, says Scott Smith, an analyst with Boston-based Cerulli Associates.
"Fidelity wants to be best in class," Smith says. "Retirement recordkeeping is a big business. They won't shun rollovers. But they want to let clients know [when] the best outcome is to stay in the plan... they're still getting all of the advice."
Fidelity is making a positive "game-changer" move, but its revenues are likely to take a hit initially, says Louis Harvey, president and CEO of Boston-based Dalbar Inc. in Marlborough, Mass.
It's not just Fidelity adjusting its attitude, he adds.
"Employers' attitudes are changing and they are now more comfortable allowing people to keep their assets in the 401(k) plan even after they've left the firm."
For example, an employee with $500,000 in an index S&P fund may be paying just 10 basis points or .1% ($500) in the 401(k) plan, an amount that might triple to .3% 30 basis points or $1,500 once rolled over, Harvey says.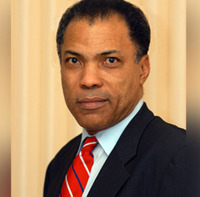 Indeed, that kind of sharp-penciled thinking made the rollover a linchpin of Fidelity's broader corporate strategy for decades - slogging it out with low-margin participants as an asset-feeder system for retail accounts. See: Fidelity wrests high-profile Amazon 401(k) business from Vanguard, forcing a judicious unbundling of services between the king of assets and king of recordkeeping
Since it got into the recordkeeping business three decades ago, rollover rates stayed stubbornly low. More than 55% of investors still leave money at their employer within a year after they retire, according to Fidelity's own statistics.
Now more than ever, investors want their money to stay put in their 401(k) plan, says Randy Long, principal at SageView Advisory Group LLP in Irvine, Calif., whose firm has more than $100 billion in mostly 401(k) assets under advisement.
He acknowledges that participants may actually be displaying good instincts in standing pat.
"We're seeing more and more participants, even after retirement, who leave their money in the plan," Long adds. "We still consult them. But they're getting institutional pricing on those funds. If they roll them to an IRA, they don't get the same institutional pricing."
Natural evolution
In addition, Fidelity's choice got easier because digital technology made managing held-away assets more economical. And, relatively speaking, 401(k) plans are no longer low-margin.
As zero fees become the norm in retail accounts, rollovers are no longer synonymous with a spike in advisory profit margins. See: Why luring 401(k) assets to IRA rollovers in a post-DOL-rule world remains child's play, which keeps $7.6 trillion in the IRA game and growing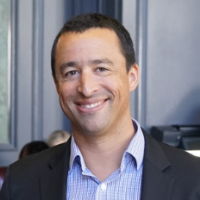 "Some of the conventional thinking that 401(k) plans are cheaper than brokerage accounts continues to evolve," Gray says.
But with boomers aging, Fidelity is also likely reacting to the rising median age of its participants, a demographic more likely to want to keep their assets snug inside the 401(k) plan, says Mike Alfred, co-founder and CEO of Digital Assets Data Inc., and formerly co-founder of BrightScope, which tracks 401(k) expenses.
"This feels like a natural evolution driven by demographics. The average 401(k) participant is getting older and approaching retirement," Alfred says.
But a growing DOL rule ethic has also pushed retirement advisors toward a leveling of fees to steer clear of compliance trouble.
"I think firms have worked to level revenue regardless if its an IRA ,or if participants stay in the plan. That way, they can minimize the potential for conflict of interest," Smith says.
Changing attitudes
Yet there is still a crucial difference between IRAs and 401(k)s because many employers allow their ex-employees to set up distributions -- i.e. a pension. If retirees wanted to take out regular paychecks, then moving assets to an IRA is the only way, Gray acknowledges.
"Not all plans are designed to permit partial withdrawals or systematic retirement income withdrawal payments from their retirement plan."
That said, Fidelity's new solution makes it easier for retirees to set up various distributions directly from the plan.
"Our solution now allows plan sponsors to offer a wide-range of withdrawal types and flexibility for participants who choose to leave their savings in the plan after retirement: a digital end-user experience, a customizable cash flow withdrawal strategy and a suite of dedicated retirement income funds, all of which seamlessly integrate into a company's workplace savings platform," he says.
Competitive advantage
It's arguable that Fidelity has an incentive to keep participants in their plans. Fees on the Fidelity Managed Retirement Funds platform -- target-date funds -- range from 25 basis for the 2025 fund for participants born before 1933 to 73 basis points. There are seven target-date funds available.
When asked about the fees, Fidelity spokesman Michael Shamrell says his company's new funds carry a 401(k) fee in line with blended target-date strategies.
"The underlying exposures include a diversified mix of core and extended asset classes for a product specifically designed for customers in retirement seeking current income which differentiate this retirement income product from a standard all passive target-date product," according to a statement.
Fees aside, many investors are better off rolling their assets into an IRA., Smith says.
"There are people who want more customized investments than they'd find in the 401(k) plan, which is designed for the masses," he adds."If you're higher-net-worth, you need an IRA rollover with more [options]."
---
---
---
Ron A Rhoades
February 28, 2020 — 9:55 PM
Is limiting the fund choices available to a retiree in an ERISA-covered plan to Fidelity's proprietary TDF funds a breach of the plan sponsor's fiduciary obligations? In my opinion ... yes. No plan sponsor should permit Fidelity to impose such a condition. Plan sponsors should provide a range of investment options to all employees - each selected only after undertaking due diligence. Accepting a recordkeeper-imposed requirement to use only the recordkeeper's proprietary funds for some of the plan's participants is, quite frankly, an abrogation of the plan sponsor's due diligence requirements. ERISA's due diligence requirement is not null just because a participant is a retiree.
---