Bob Oros is part of the reinvention that may revalue Hightower.
Brooke's Note: Surely, this article about Hightower preparing for a sale is based on a rumor published by Reuters. But the timing is right. Its majority owner, Thomas H. Lee Partners, got the roll-up on the cheap because of management and business model issues and some investors antsy to cash out. In the past two years, the PE firm really cleaned up the company and got a terrific lift from the stock market. It could be a good chance to take the money and run. That said, it's a great time to buy Hightower. Competition for RIA deals is at a fever pitch and for good reason. As murky as the future is, most people can agree that RIAs, their model, their margins and their people are not fading any time soon as economic forces. So getting a pile of RIAs woven together under a brand with the stroke of a pen is highly appealing.
Hightower Advisors is for sale -- if the price is right-- according to a speculative Reuters report that is raising eyebrows among some analysts who question the timing and price.
The Chicago roll-up of RIAs is in "deliberations" [presumably with middlemen] driven by its Boston-based majority owner's desire to offload its 50% to 60% stake.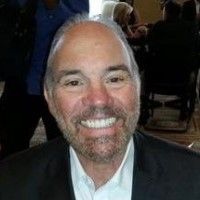 The price would be based on a valuation of $2 billion, including debt, or 20 times EBITDA, earnings before interest, taxes, depreciation and amortization, according to a Reuters article published today (Feb. 21). The article cited "people familiar" with the situation.
Yet something about this Reuters report isn't adding up, according to other third-party sources reached by RIABiz.
"I think it is a bit too early," says Dan Seivert, CEO of ECHELON Partners, an RIA M&A shop in Manhattan Beach, Calif. "I believe that will happen, but would be surprised if it were this soon."
What has an air of unreality to Matt Crow, president of Mercer Capital of Memphis, Tenn., is the 20 times EBITDA valuation. The EBITDA is about $100 million making it for sale at $2 billion.
"20x EBITDA? (!!)," he writes in an email. "If it's actual EBITDA, that might be more [value accorded] than Focus Financial," he says.
Focus Financial 's shares spiked in the past couple days to $33.91, up from $29.55 on Tuesday after a positive earning report. But the company still only has a market capitalization of $2.3 billion. Shares were at $20 as recently as August and the IPO in July of 2018 traded at $37.
The New York roll-up has $200 billion in client assets, 64 partner firms, $1.2 billion in revenues and adjusted EBITDA of $269.8 million. Without adjustments, the picture is bleaker. Focus recorded a GAAP net loss of $12.7 million compared to GAAP net income of $17.5 million in the prior year quarter.
The firm is on target for revenues of approximately $3.5 billion, adjusted EBITDA of $840 million and about 100 partner firms by 2025, its CEO Rudy Adolf told analysts in November and again this week.
Short order
The owner, Thomas H. Lee Partners, closed on Hightower when it was a semi-distressed asset in January, 2018. Although the sale price was undisclosed, it was estimated to range from $250 million to $350 million.
In addition, the Boston-based private equity company promised to cough up an additional $100 million to assure that advisors stayed put. See: HighTower spent at least $100 million to buy the love [and revenues] of its own advisors, a key sign an IPO or sale is taking shape, industry observers say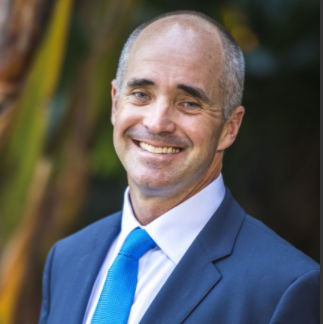 The sale of the Hightower stake to Thomas H. Lee Partners in 2018 allowed long-suffering outside investors to get out. Inside investors remained illiquid, including former chairman David S. Pottruck, advisors, managers, staff and other original investors.
Though two years is lightspeed in private equity rollover land, a famously efficient Thomas H. Lee, which supposedly seeks a full or partial divestment, has done major renovations in short order. See: As Bob Oros-led HighTower reboots, it bags an ex-Goldman RIA, hires two, makes a CMO imminent, and clarifies mission
It completed the promised $100-million lockdown of people, the appointment of Bob Oros as CEO and a reassignment of Elliot Weissbluth to chairman. It also rebranded with the "T" in Hightower now in lower case, the logo in color and became disciplined about buying RIAs only.
Before the deal, Hightower, which has about 700 staff, seemed to be willing to deals across the spectrum of outsourcing, hiring brokers as employees and buying RIAs.
---
Related Moves
February 19, 2021 – 8:58 PM
---
March 20, 2019 – 11:32 PM
---
September 13, 2018 – 2:21 PM
---
---
---
JB
February 22, 2020 — 9:20 PM