James Gorman: We'll take on Schwab. We'll take on Fidelity
Brooke's Note: Most of the hubris in the financial advice world can be found on the Wall Street side of the family but not all. For 20 solid years, I've been hearing from the RIA side of the family how wirehouses would like to get into the RIA business. Yeah right. Here is Morgan Stanley accidentally buying the (post Schwab-TD merger) No. 4 player in RIA custody and not only finding little nice to say about it but in fact putting those RIAs on notice almost as if they are an unwanted layer of corporate fat. So yes, us RIA adherents need to understand that Wall Street remains allergic to RIAs -- even if for wirehouse chiefs who get tossed an RIA deal for free. It's insulting to RIAs, for sure. But the Wall Street attitude is also very good news for RIAs because Morgan Stanley and friends won't compete with, or contaminate, what remains the fattest-margin, fastest-growing segment -- and will, in fact, continue to be a pump house of RIA talent and assets for years to come. See: Merrill Lynch retreats from stealth RIA custody business just as major rival Wells Fargo runs for daylight in a bid to keep breakaway advisor assets
The briefly held RIA fantasy that E*Trade would replace TD Ameritrade as champion of the sub-$100-million RIA is over. The RIA custody unit may, in fact, be roadkill in the Morgan Stanley-E*Trade merger announced today (Feb. 20)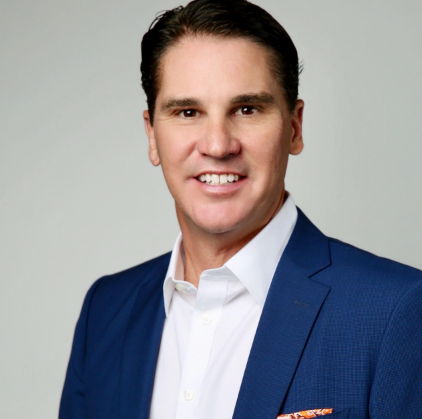 In a Wall Street no-cash play, Morgan Stanley CEO James Gorman traded puffed-up MS shares--up 25% since Sept. 1-- for beaten down E*Trade shares (ETFC)--off 20% since May 2018--in a $13 billion acquisition at roughly a 30% premium. Yet, RIA champion, Trust Company of America, appears to be a chip that can fall where it may.
"Obviously it wasn't the primary motivator of the transaction, but we respect the RIA business and understand it a little bit, and we will play that out over time," Gorman said on a call to analysts.
E*Trade had a minimal RIA custody until it paid $275 million for TCA in 2017, an amount Wall Street analysts said way overvalued the unit. At the time, it had about 200 advisors, $17 billion of custodied assets and $50 million in revenues. See: Why exactly E*Trade is paying $275 million cash for Trust Company of America
If the RIA picture was cloudy at E*Trade before Morgan Stanley's bid, its future is even more up in the air now, according to executives who speak frequently to E*Trade RIAs.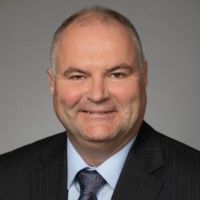 "What will happen to TCA advisors that are due to convert to the E*Trade platform this summer?" asked Robb Baldwin, CEO at TradePMR last week in an RIABiz interview before the Morgan Stanley acquisition became known.
TCA diaspora
Many RIAs will seek a new home, says Sean​ Gultig, president, Equity Advisor Solutions in Denver, Colo. who says that many tremors preceded this deal.
"We have recently seen a spike in inquiries from TCA/E-Trade advisors leading up to today's announcement," he says.
"Advisors don't like change and the TCA/E*Trade Advisors have been subjected to a lot lately… ownership change to E-Trade, executive management changes with the departure of Josh Pace and his management team and concerns about possible fee structure changes as a result of integration onto the E*Trade platform," he explained.
"There's no way advisors are going to custody with a Wall Street firm," Tim Welsh, head of consulting firm Nexus Strategy, told AdvisorHub. "Morgan Stanley is enemy No. 1."
Baldwin agrees and adds that the difference is stark between the TCA legacy platform and the E*Trade brokerage platform.
"The only way [Morgan Stanley] is going to monetize [TCA] is to get them on the brokerage platform, like the rest of their retail cards," he says.
"But a lot of TCA advisors just do not even understand that they've been on a trust platform and you ask them questions like, 'Do you understand why you don't hold fixed income?' Do you understand why you can't ACAT in and out?' They don't even understand the terminology."
Forget leads
Don't expect Morgan Stanley to come racing to the rescue of E*Trade's RIA custody unit, says Shirl Penney, the Dynasty Financial Partners CEO who formerly worked as an executive of Smith Barney, which Morgan Stanley bought in 2009.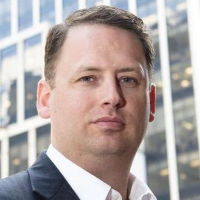 "This is a good deal for Morgan Stanley irrespective of whether they ever get into RIA custody," he says. "Most of the Morgan Stanley financial advisors should not expect referrals from E*Trade's self directed or stock plan businesses."
E*Trade oversees $300 billion in stock-plan assets for corporate executives who receive grants and options from employers. Morgan Stanley's own stock-plan servicing has 2.7 million participants, after buying Solium Capital last year.
Chip Roame, managing principal of the Tiburon Strategic Advisors, agrees. "If Morgan Stanley wanted to enter custody for RIAs, it could have, itself, bought TCA when E*Trade bought it and spent far less money than it spent today.".
Penney says RIAs should probably not expect to get any more high net worth E*Trade referrals now that Morgan Stanley has entered the picture. Yet neither should its 15,000 stock brokers. See: As E*Trade begins the process of handing out its fattest accounts to RIAs, giant firms may ace out smaller competitors by shear dint of size
"Few Morgan Stanley brokers will see leads," he says, adding in an email that arguably Morgan Stanley brokers will actually be harmed more than, say, a broker at Merrill Lynch.
"All the E*Trade accounts that yesterday [Morgan Stanley brokers] could prospect today they can't as they will be on the reservation system as current clients of the firm so the advisors can't prospect them! Another challenge of being a captive advisor as you can't engage clients of the firm."
Morgan Stanley has a very 2020 idea about where E*Trade's profitable accounts belong.
"Private Wealth Advisors may see a few more C-Suite referrals from Fortune 500 stock plan clients. But in exchange they may see non-compete contracts on those leads to clearly say they are the firm's clients not the advisor'," Penney says. "Only the top executives at a stock plan company-client will find their way to PWM. The vast majority of stock plan executives will get directed to the call center."
"Many of the stock plan businesses are now building out less expensive service desks to cover reinvestment clients with salary and bonus employees versus 40-50% variable compensation financial advisors.
"The E*Trade stock options business can be a lead gen driver to Morgan Stanley FAs," Roame adds.
Great migration
The irony of this big Wall Street brokerage deal is that many of the spoils are likely to go to small RIA custodians.
Gultig admits to salivating over RIAs who will feel right at home with his nine-year-old custodian. It services 115 firms with more than 300 financial advisors and $25 Billion under custody and administration.
"We built Equity Advisor Solutions on the Fiserv Trust model," he says. "We have a strong technology offering, powered by Orion."
But Baldwin says TCA/E*Trade advisors may wish to migrate to a brokerage platform in the final analysis.
"As advisors are becoming aware now, when they don't actually have a brokerage account, it eliminates the possibilities to do what brokerage accounts were created to do, which is, again, the ability to do margin or fixed-income, trade any types of securities you wish to have in the account, to provide securities lending, etc. and to ACAT in an out. You can just simply do what the trust can't."
E*Trade's $360 billion of client assets and five million retail customers will compliment Morgan Stanley's $2.7 trillion, according to a joint statement. Morgan Stanley also gets E*Trade's direct-to-consumer and digital capabilities to complement its full-service brokerage.
E*Trade CEO Michael Pizzi will run the e-brokerage business, which will keep its brand, its handful of retail storefronts and its own marketing team, Gorman said.
"Our clients increasingly want digital access and digital banking, and their clients want wealth-management advice," Gorman said. "A number of stars aligned."
"We'll take on Schwab. We'll take on Fidelity ... This isn't about legacy-building; it's about getting ready for prime time," he added.
---
---
---
Jeff Spears
February 21, 2020 — 3:33 PM
Arrogance and the Glen Garry leads are fleeting. Hope neither are the reason for this acquisition...
---