David Canter: 'With the changes in the marketplace over the past year, it was a natural point in time to have these discussions.'
Brooke's Note: It's hard to imagine that custody fees aren't a slam dunk advancement for the RIA industry. That said, I can see why custodians are tentative about rolling them out or -- considering most custodians have secretly had them as an option all along -- letting the broader public know of them. I can also understand why some RIAs might react negatively. It never feels good to suddenly pay for something that you have spent a career receiving ostensibly for free. [As an ex-clam digger, I can not bring myself to pay for clams.] Of course, nothing is free. All along the RIA wasn't paying because their clients -- many of them wholly unaware -- were being quietly soaked with revenue-sharing, bank spreads, money market funds, commissions and other nifty tricks. Unbundling fees seems like it'll make the whole business more above-board, hence healthier and in time more vibrant. It's also happening in the 401(k) business. See: Morningstar may be upending the 401(k) industry by putting RIAs in charge and making participants pay fees -- but some critics see prohibitive conflicts of interest It's time.
Fidelity Investments will broaden the custody fee it charges to RIAs, albeit still limited, for now, to a subset of RIA firms. But it left the door open to a waiver-- which seems to put them between a rock and a hard place.
The news emerged after the Boston-based, No. 2 custodian apparently informed 293 advisory firms that they will begin paying the fee starting in July. It has previously applied custody fees to its smallest RIAs. See: Fidelity's annual $10,000 custody fee will attach to a wider swath of small RIAs
Fidelity's move prompted Charles Schwab & Co.--either by design or coincidence--to issue a "pledge" Feb. 7 that it will never charge RIAs custody fees. The release was titled: "Schwab Advisor Services Announces Formal Pledge to Independent Advisors."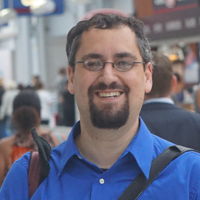 "This is our commitment to you and to every client we serve: Industry-leading custody services, with no AUM minimums, no custody fees – and no intention to raise them, because we believe that every firm of every size deserves world-class support," it reads.
Timothy Welsh, founder and CEO of Larkspur, Calif.'s Nexus Strategy, was struck by the statement. "They are totally setting themselves up for failure – again!" he says, via email.
Fidelity RIAs now find themselves between a rock and a hard place because they can avoid the fees, if they agree to have cash in their accounts swept into proprietary Fidelity money market funds, or its FDIC-insured cash product, FCASH.
Otherwise, they pay either a per-account fee or a firm-level custody fee. Fidelity collects a 42-basis-point fee on its money market funds.
Mike Durbin, president of Fidelity Institutional, recently told Wealthmanagement.com that a "not insignificant minority" of advisors already operate under a fee-based model at the brokerage firm.
"Fidelity is not introducing new fees. We have always offered clients a range of options and work with them collaboratively to identify the right pricing mix for the firm," says a Fidelity spokeswoman.
"We encourage our RIA clients to focus on the total cost of ownership of a custody account on behalf of their investor clients. This includes the yield on cash sweep choices, commissions and other fees, availability of institutional fund share classes and borrowing costs."
Paying the piper
One RIA principal, told by a Fidelity relationship manager his firm would be subject to the new fee scheme, broke the news to Nerd's Eye View blogger Michael Kitces, who Tweeted about it and touched of a Tweet storm.
David Canter, head of the RIA segment at Fidelity Clearing & Custody Solutions, confirmed the new arrangement in an email to RIABiz.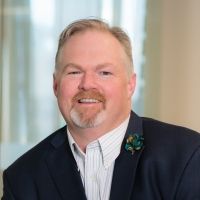 "With the changes in the marketplace over the past year, it was a natural point in time to have these discussions with a small number of advisors in order to identify the right pricing model for their firm's individual needs," Canter said in an email.
Fidelity spokeswoman Nicole Abbott declined to say what types of advisory firms are being impacted, or how the fees are calculated.
The change comes after Fidelity and other custodians, including Schwab, dropped all transaction fees on trades for RIAs. See: One big casualty of Fidelity Investments' buckle on zero-fee commissions may be the zero-fee RIA custody tailwind of three decades duration
The commission revenue void forced Fidelity's hand, says Scott Smith, an analyst with Boston-based Cerulli Associates.
"While the elimination of trading commissions makes a nice headline, if you want to cook in a nice kitchen, ultimately somebody has to pay for the appliances and plumbing."
Providing an option
Schwab -- unlike Fidelity -- owns a bank and earns revenue on margin spreads when it sweeps cash from accounts. That's taken off some of the pressure from zeroing out fees. See: Schwab makes thousands of its RIAs subject to fee for robo-software, allocation of client cash to Schwab Bank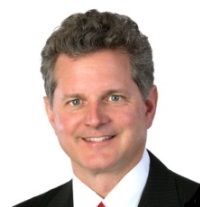 "They have demonstrated success in making this work with their cash sweep," Kitces says. More than 50% of total revenue comes from its bank, he notes.
Schwab spokespersons Rob Farmer and Lindsay Tiles did not respond to emails, asking a series of questions about the pledge -- and Fidelity's move to custody fees.
Welsh thinks Schwab is merely posturing amid a continuing Department of Justice (DOJ) review of its proposed merger with TD Ameritrade. See: Reported Schwab-TD merger is a 'blockbuster' combo that creates a 10,000-RIA, $2-trillion custody juggernaut and may signal long-expected industry shakeout
"To me, this is total panic mode. Why would [Schwab] do this? They have never made any communications to advisors like this, ever," he says
Unless they fear the DOJ will stop the merger and hit them with the billion dollar breakup fee, [it's] total and ultimate window dressing. Meanwhile, the DOJ is circling." See: TD Ameritrade hedges its bets that Schwab can swallow it whole as DOJ letter lands, LINC 2021 gets planned and TD pledges it'll go 'full tilt'
Pricing strategies
Pershing Advisor Solutions has quietly charged basis-point custody pricing, says Ben Harrison, head of business development and relationship management for Advisor Solutions at BNY Mellon's Pershing.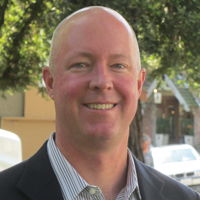 "Pershing offers asset-based pricing and has offered it for some time," he says. "It's one of the options available on our platform, as we do not believe in a one-size-fits-all approach when it comes to addressing our clients' complex needs.
"Our pricing strategy is designed to offer growth-minded RIAs choice and transparency, further aligning our business with the value we deliver to fiduciary advisors."
Some smaller custodians like E*Trade and Betterment also impose custody fees.
Even Schwab may have -- or have recently had -- custody fees under the radar based on an email from a Schwab RIA who asked not to be named. The advisor said they currently have an option for a one basis-point custody fee.
The advisor went on to explain that Schwab is repricing them and charging six basis points for ABP [asset-based pricing] for transaction-fee mutual funds and $10 per account fee across the board.
Fidelity's pricing move offers choice, which is likely to mollify most advisors, says Kitces.
"Some advisors may want to make a gut-response [and] switch away from Fidelity, but remember, in the end, Fidelity is giving the option of a custody fee or just keeping more in the cash option they make money on."
"Switching to Schwab will just force advisors to use those (Schwab) low-yield cash options."
No free lunch
But not all advisors are buying into it.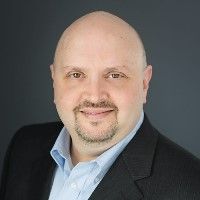 Rick Ferri, of Ferri Investment Solutions, tweeted his disagreement with FIdelity's decision. "A non-fiduciary custodian is telling fiduciary advisors what funds they must invest their client's money in or suffer consequences?" he wrote.
"No," Kitces responded. "A custodian is telling its advisors that custody services aren't free, and that if the custodian doesn't get paid by the client on behalf of the advisor, the advisor is responsible for their own expenses."
Ronnie Colvin, a financial advisor with ColeFP Wealth Management, also expressed displeasure with the move.
"Definitely not in favor of a basis-point custody fee," he wrote on the social media site.
"A fixed, flat-fee sure, but not basis points. No justification for basis points since they don't do anything different for a $500,000 account versus a $5 million account."
The distinction with Fidelity is the company is trying to give advisors a choice, Canter says.
"Fidelity's program will let advisors choose their pricing model," he explains.
"Fidelity has always taken a relationship-based pricing approach because this helps ensure that we are aligned with the needs of the firms we serve while offering choice and the solutions that advisors need to deliver on their fiduciary responsibility."
Right idea, wrong way
Canter adds his firm's new pricing approach also relates to the need to make capital investments.
"Our pricing approach reflects our commitment to continuously invest in technology and other services, including cybersecurity and anti-fraud solutions, as well as continuing to remain open architecture including with our integration Xchange platform."
Fidelity is right to charge a custody fee, but this is not the most constructive way, Kitces says.
"I think Fidelity is still missing the ball on the real opportunity of charging a basis-point custody fee, which is that if they're going to charge a fee and then give RIAs a choice of what they use -- e.g., stuff with better yields and lower costs where Fidelity doesn't make money -- they can take that a lot further."
Fidelity has the heft to work with mutual fund and ETF providers to develop new special share classes with costs low enough to give advisors incentive to pay the custody fee in exchange for getting access to those products, Kitces says.
"In point of fact, this is what RIAs have done to be successful in the first place – charge clients a fee and then help them implement lower-cost non-commission-laden solutions," he writes.
"Will Fidelity do this, and step up and truly try to operate the first fee-only custody model for fee-only RIAs? And can they assemble a high-quality-enough shelf of solutions to justify the custody fee?"
---
---
---
Scott Salaske
February 14, 2020 — 8:54 PM
Just because any custodian (in this case Fidelity) charges a custody fee does not mean their other sources of revenue will be any less opaque. They will still quietly soak end clients with hidden revenue-sharing items, trading spreads, directed trades, money market fund expenses and spreads, securities lending, etc. They are not saying they are going to fully disclose all revenue sources just because they now want to charge a custody fee to advisors. Nothing becomes more transparent for advisors or clients just because of this custody fee. Some advisors are saying this makes things more transparent. It does not. All it does is increase revenue to the custodian.
Brian
February 14, 2020 — 6:01 PM
I love the guy who said he wants a flat fee and it bps, yet his firm charges a bps fee for asset management. Advisors will get a taste of their own medicine with bps custody fees. Maybe now they will admit that a $5,000,000 is the same work as a $500,000 if they have same number and type of accounts. Should get interesting
Franny
February 15, 2020 — 3:56 AM
Entertained
February 18, 2020 — 3:29 PM
I'm just here for the canned corporate responses from Schwab - they continue to bring a smile to my face-well done!
Rob Farmer
February 14, 2020 — 10:02 PM
The characterization in this blog post that Schwab's Pledge to Independent Advisors was done in response to a custody fee move by another custodian is false and misguided. Our Pledge articulates our long-standing and ongoing support for the advisors we work with, and clearly states the core tenets of that commitment. We issued the Pledge in part to help cut through noise and confusion in the marketplace – driven by stories like this one – about our unwavering commitment to advisors of all sizes, and it re-affirms our continuing support for them at every stage of their journey. https://advisorservices.schwab.com/pledge
Evanston Illinois
February 16, 2020 — 3:12 AM
Note Schwab's very careful language that it has no INTENTION of charging for custody. Very different from promising they won't charge.
---