Fidelity Investments will broaden custody fees in July, while Schwab counters with pledge: 'No custody fees and no intention to raise them'
The Boston giant adds a few hundred advisors and opt-out safety valve and really had no choice in zero commission world, analysts say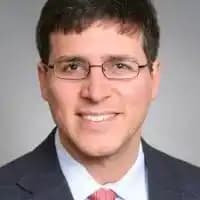 David Canter: 'With the changes in the marketplace over the past year, it was a natural point in time to have these discussions.'
---
---
---
Brian
February 14, 2020 — 6:01 PM
I love the guy who said he wants a flat fee and it bps, yet his firm charges a bps fee for asset management. Advisors will get a taste of their own medicine with bps custody fees. Maybe now they will admit that a $5,000,000 is the same work as a $500,000 if they have same number and type of accounts. Should get interesting
Scott Salaske
February 14, 2020 — 8:54 PM
Just because any custodian (in this case Fidelity) charges a custody fee does not mean their other sources of revenue will be any less opaque. They will still quietly soak end clients with hidden revenue-sharing items, trading spreads, directed trades, money market fund expenses and spreads, securities lending, etc. They are not saying they are going to fully disclose all revenue sources just because they now want to charge a custody fee to advisors. Nothing becomes more transparent for advisors or clients just because of this custody fee. Some advisors are saying this makes things more transparent. It does not. All it does is increase revenue to the custodian.
Rob Farmer
February 14, 2020 — 10:02 PM
The characterization in this blog post that Schwab's Pledge to Independent Advisors was done in response to a custody fee move by another custodian is false and misguided. Our Pledge articulates our long-standing and ongoing support for the advisors we work with, and clearly states the core tenets of that commitment. We issued the Pledge in part to help cut through noise and confusion in the marketplace – driven by stories like this one – about our unwavering commitment to advisors of all sizes, and it re-affirms our continuing support for them at every stage of their journey. https://advisorservices.schwab.com/pledge
Franny
February 15, 2020 — 3:56 AM
Evanston Illinois
February 16, 2020 — 3:12 AM
Note Schwab's very careful language that it has no INTENTION of charging for custody. Very different from promising they won't charge.
Entertained
February 18, 2020 — 3:29 PM
I'm just here for the canned corporate responses from Schwab - they continue to bring a smile to my face-well done!