Dan Arnold: We are creating an affiliation model that is focused 100% on an RIA-only firm.
Brooke's Note: The most eye-catching quotation in this article comes from Christopher E. Winn who says: 'You can't get the FINRA out of the firm.' Indeed, that sums up the whole sorry history of broker-dealers trying to also do RIA custody business. FINRA is like one of those viruses that might go into remission from time to time but never leaves -- as long as there is a whisper of transactional business being done. Nobody knows the good and bad of FINRA better than LPL Financial but it is apparently going to take a real run at a FINRA de minimus RIA custody business. The question then becomes what happens when Dan Arnold and Rich Steinmeier get a little taste of lhe better life beyond FINRA. See: What FINRA's CEO shuffle reveals about its waning viability as the self-funded fox guarding the investor henhouseCould LPL one day break its FINRA habit altogether?
After a dozen years of half-baked efforts, LPL Financial is finally going to become a true RIA custodian in 2020, just in time to court thousands of RIAs uncertain about whether they want to join "Schwabitrade."
Dan Arnold, CEO of the Fort Mill, S.C., company, confirmed the buzz about the big RIA roll-out plans during LPL's Jan. 30 earnings call.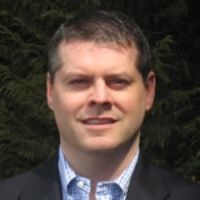 "One of the affiliation models that we are creating right now is a solution that is focused just 100% on an RIA-only firm," Arnold said on the call.
Though LPL offered few other details about RIA custody, or in a follow-up with media relations, its motivation for finally undertaking this long-postponed move is clear, says Aite Group analyst Dennis Gallant. See: At the $50 billion mark, Derek Bruton discusses how LPL's hybrid unit became 'wildly successful' and why Fortigent helps put the $100-billion target closer still
"In the past, if you wanted to do fee-based business, the broker-dealer said we don't do that, and you had to move to Schwab. Now, look at where we are today. Firms don't want these assets to leave. They don't want to force the advisor to make a choice," he said.
Previously LPL under former CEO Mark Casady sought to fill the RIA gap with its "hybrid" RIA platform. But sources say it was really more of a brokerage platform -- with a FINRA-type compliance system, a compliance fee structure and a few RIA cosmetics. See: Why exactly a $2.2 billion RIA hybrid abruptly dumped LPL for Securities America -- and Schwab, Fidelity and TD Ameritrade
The question now is whether Arnold's RIA plan is too little, too late -- something many critics say is likely.
"The challenge is you can't get the FINRA out of the firm," says Christopher E. Winn, CEO, and consultant for AdvisorAssist, who 's guided advisors on LPL's hybrid platform since it was launched in 2007.
"But the issue is LPL is both a broker-dealer and an RIA; they need to be responsible for everyone under their umbrella. How are they going to de-couple it from those FINRA rules and broker-dealer requirements?"
Doubters
During the call, Arnold did not say how his firm will grapple with its FINRA rules. Nor, did he say when the RIA-only effort will be available.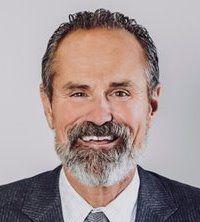 Spokeswoman Lauren Hoyt-Williams declined to answer questions about when RIA custody will launch and whether it will augment or supersede the hybrid platform.
She also declined to say who is heading up the effort and whether existing LPL advisors can convert to become RIA only.
Ron Carson, CEO of The Carson Group and LPL's former No. 1 advisor, is among the doubters who think LPL can't make a dent in the RIA custody business so late in the game.
"They've either tried or had plans when I was there, to do this. I think they're going to have a hard time competing against the Fidelity's and the Schwab's."
Carson was an advisor of LPL for more than 27 years, but in 2011 began withdrawing some assets. In 2017, he removed all of his assets. His firm now manages more than $10 billion.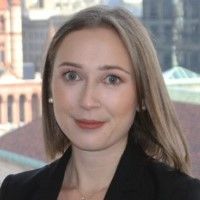 To get a competitive edge in the bidding for big wirehouse teams, LPL may be banking on a "premium," add-on, back-office offering pioneered by Dynasty Financial Partners then later emulated by HighTower Advisors, Sanctuary, Steward Partners, Chalice and others.
"We also continue to make progress on the development of our new affiliation models," Arnold added on the call.
"This quarter, I will highlight our new premium offering. After bringing this model to market in the third quarter, it has been well received and generated good feedback from prospective advisers."
Rich Steinmeier, hired in June 2018 to lead recruiting at LPL, previously noted the brewing strategy in August
"We think we can have the ability to introduce a new offering in this segment, a premium RIA offering," he said as quoted by Bruce Kelly in an August InvestmentNews article about an investor presentation.
Steinmeier, an ex-UBS star, explicitly explained that to compete in the RIA custody market, LPL would have to add value beyond legacy providers by assisting advisers with a suite of services, including helping them rent office space and set up benefits, payroll and employee services. See: LPL replaces the great Bill Morrissey withUBS' digital whiz. The IN article also quoted a statistic that LPL has 430 affiliate firms with 5,000 advisers who custody at least some client assets on its legacy "hybrid" RIA platform.
Wooing IBD Reps
Insiders say Arnold is referencing an attempt to create an in-house unit similar to Dynasty Financial's back-office offering.
The LPL unit's dedicated staff includes Marc Cohen, former MarketCounsel executive; Kimberly Sanders, a former Schwab managing director who oversaw business consulting; Frank Pizzichillo, formerly of Fidelity, TD Ameritrade, MarketCounsel and Brinker and Adam Ostermiller, head of chairman's club sales at Schwab the last five years.
Also on the team are Manny Laws, former head of transitions and acquisition integration at Hightower, and Maja Fidanovski, who worked under him there.
But having a Dynasty-like unit in an IBD and having a Dynasty are not the same, says Dynasty CEO Shirl Penney.
"Independent broker-dealers have to think through their segmentation strategies and frankly take a page from the wirehouse playbook from 15 years ago and try to build a private wealth management-like division for those top advisors," he says. "That is tough when it's not your DNA, culture, or your brand. I expect all the large scale IBD's will have to address this issue in one way or another in the coming couple of years."
Indeed, LPL's new unit should be able to woo IBD reps or captive wirehouse brokers, says Marina Shtyrkov, a research analyst with Boston-based Cerulli Associates.
Yet it'll be hard-pressed to recruit advisors from traditional custodians like Schwab or Fidelity, she adds.
"The trend hasn't been from advisors moving from the independent model back to broker-dealers," she says . "There are going to be advisors moving from employee-based models who want to run their business and need help."
LPL might have a shot at retaining an LPL advisor who is thinking of leaving to become an RIA, or it could become a landing spot for an advisor leaving a wirehouse who wants to be an RIA – without the hassle of creating one.
In fact, Arnold spoke about options where his firm would take on a level of risk and burden that RIA custodians typically don't.
"We think the second opportunity we have is that we can provide a solution that allows them to outsource that risk to us and be an RIA-only, or be their own RIA," Arnold says.
"So the flexibility and optionality to choose how they think about investing in their own infrastructure to manage risk versus outsourcing that to us is another place that we believe we can differentiate."
Competing for share
LPL has learned hard lessons over the years by losing giants who took their billions of AUM with them.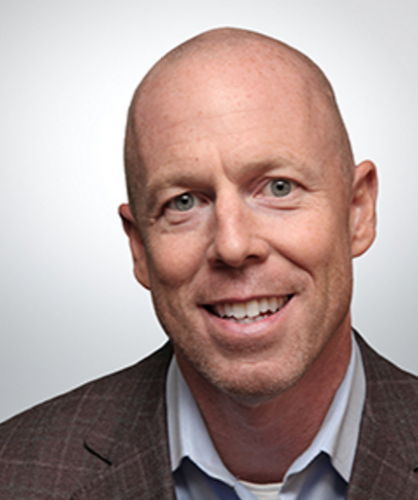 For instance, advisor Bill Hamm, CEO of Independent Financial Partners, had advised assets near $50 billion at the end of 2017 and left a year later. See: After the storm of divorce, LPL Financial leaves Independent Financial Partners diminished in size beyond imagining
LPL currently holds about 85% of PAG assets; the remaining 15% is spread between Schwab, TD Ameritrade, Fidelity, Pershing and Interactive Brokers.
LPL had an incentive to up its game because Fidelity and others are competing hard for a larger share, says John Hyland, co-founder of Private Advisor Group.
"I think with time that could change. We have great relationships with Fidelity and with all of the custodians. They're excited to get us on board their platforms," he says.
"They've got a lot of opportunities. We're completely independent. We don't restrict anyone. There are no contracts stating where to hold your assets. It's that true freedom to do what the advisor wants to do."
But he also says his firm is open to checking out LPL's RIA-only platform, too.
"I envision we'll work closely with LPL. I don't know about this new offering and what it will look like. I can see it being a great match."
Go-to firm
What LPL Is trying to do is position itself as a home for every type of advisor, says Michael Rose, a research analyst with Boston-based Cerulli Associates.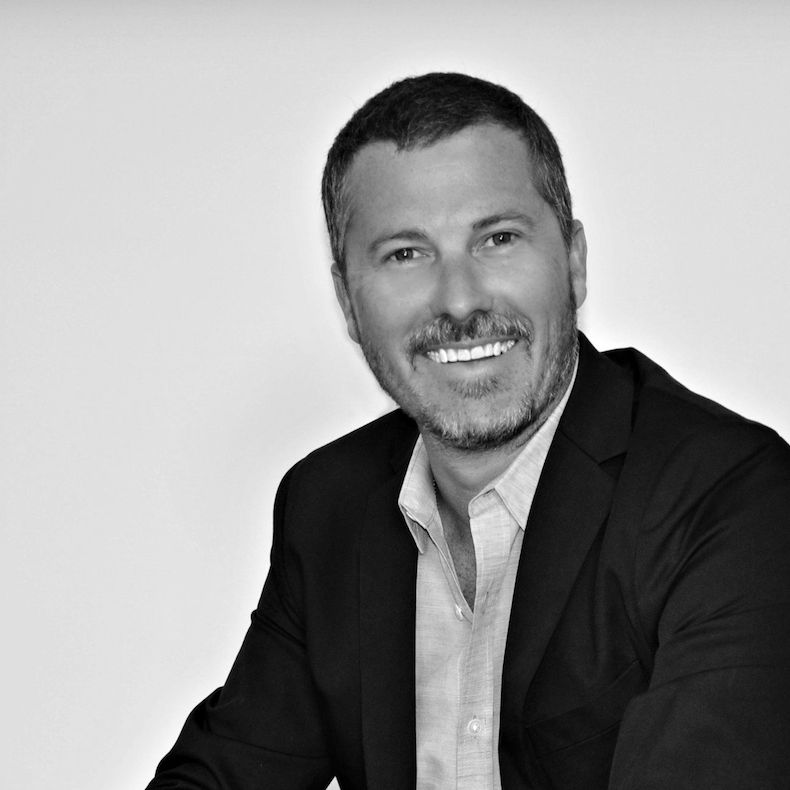 "LPL has an employee model, IBD, hybrid and now independent. They're becoming a platform player," he says. "They've got the workflows and capabilities that advisors need when they go to an independent model. This is the next logical step for LPL to broadening how they can support advisors."
Driving this decision is likely Arnold, who took over as CEO in 2017.
LPL's culture has dramatically changed since Arnold took the helm, and he is creating a more RIA-friendly approach, says Ryan Shanks, co-founder, and CEO at FA Match.
"My takeaway, the culture is night-and-day what it used to be and that's a tribute to Dan Arnold," Shanks says.
Arnold is clearly trying to position his firm to be the go-to, with an RIA platform that also repurposes technology for vertical integration.
"What I mean by vertical integration is being able to support both the RIA itself, as well as being the custodian. Having technology that crosses both of those, we think, creates some differentiated options. So those would be the primary areas."
LPL's decision to embrace the RIA movement is also a grudging acceptance that RIAs are taking over the advice world -- albeit from multiple channels says Gallant.
"RIAs will take over the world, but not everyone will turn into an RIA. You can be an RIA in any situation. You can now even be an RIA at a wirehouse.
"You may be completely independent, or you may be using another firm's ADV. There are so many ways a person can be an RIA-only now at broker-dealer firms.," he adds.
Pushing and pulling
LPL's hybrid model likely will hit headwinds, however, because it erred too hard on the brokerage channel it was most comfortable with, Winn says.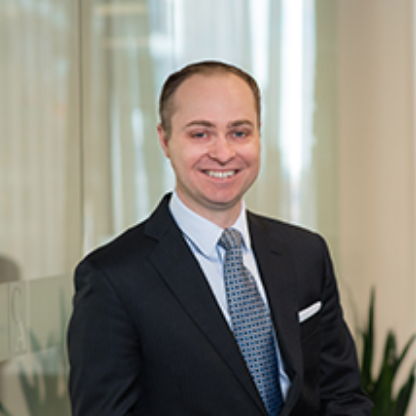 For instance, the Department of Labor's (DOL) Fiduciary Rule was a major thorn in LPL's current RIA model.
It's likely LPL was forced to playdown its hybrid effort over the years, especially when it looked like the DOL's fiduciary rule was going into effect, Winn says. That rule made revenue-sharing deals ill-suited for a fiduciary.
"I don't know for certain [the] reasons why they were pushing and pulling back on the hybrid platform. Generally, those things are economics. See: The RIA-ification intrinsic to LPL's preemptive DOL policy changes -- yet how tightly to revenue sharing in IRAs it is hanging
"If you think of the intersection for the DOL rule, I think that correlates with a time that they slowed down the platform. My belief is, because there is revenue-share baked into the hybrid model, they slowed down," Winn says.
One of the major hiccups with LPL's approach is its very heavy-FINRA and broker-associated language and strategies.
For instance, advisors on the LPL's current platform still have to pay traditional IBD fees for compliance. Traditional RIAs don't have to pay those fees, Winn says.
RIAs get 100% payouts, but broker-dealers still offer payouts ranging from 88% to 95% to advisors.
"The key question has always been economics. The brokerage industry has been built around trades, where the going rate is now verging on zero. This is the last level of choice. It makes the distinction of firms really hard to nail down. "The broker-dealers are really pivoting," Gallant says.
Fee business
LPL will keep its hybrid solution in place with its current corporate RIA and will create another RIA for the new effort, Winn predicts. The new RIA will feel more like a real RIA and less like a broker-dealer trying to be an RIA.
"There are a number of advisors we come across that don't give LPL a look, because to be part of LPL's corporate structure means they have to carry on with a broker dealer-like infrastructure," Winn says.
But Private Advisor Group is starting to attract advisors who are more focused on the fee-side of the business, Hyland says.
Private Advisor Group will have $21 billion of AUM when it files its new ADV in March. But the current ADV shows about $16 billion in assets. The company has $35 billion in assets in total – including commission-based.
"Because of the growth of the RIA space in the past decade, there are a lot of RIA firms. We've had a fee-only platform for years, and we're getting traction about it," Hyland says.
Hyland's firm is given great freedom at LPL, but other advisors are monitored much more closely, Winn says. And, not all advisors like being so closely supervised.
"When you deal with 14,000 people, the answer has to start at "no" and then work up its way to "maybe."
That approach doesn't work for RIAs, Winn says. Anyone who wanted a traditional RIA wouldn't have given LPL a chance.
Self-clearing
But LPL's self-clearing format is appealing, says Rose. "Advisors can now make a switch without the disruption. LPL is self-clearing. I'd think it would make the transaction easier from an accounting standpoint.
However, Hyland says his firm's 650 advisors like the idea that they can use a mix of RIA and brokerage assets. So far, the majority of advisors have brokerage assets, but he says that is changing.
"We're getting more and more advisors who don't have a broker-dealer affiliation. It's an exciting side of the business. We see this great opportunity."
---
---
Mentioned in this article:
---
---
---
Jeff Spears
February 13, 2020 — 8:16 PM
The breakaway RIA advisor needs help defining what their new business needs. LPL, Dynasty and Schwab have some but not all of the support services. The beat goes on...
Coach Maria
February 19, 2020 — 4:58 AM
I look forward to how LPL would work with small RIAs where the owner has thought of succession, maybe wants to continue working, but looks at LPL as a place that can be done along with them continuing to work as they wish.