Kelly Brewster: There are so many things that we can make available that Envestnet may never even consider touching!
Brooke's Note: We are hard at work unpacking the report from McKinsey about what the RIA business will look like in 2030 for an upcoming article. I'm not giving away too much to say that one mega-observation in the report is that wealth management and banking are expected to merge to a far greater extent, software permitting. Banks have long sought to buy and hold RIAs. Wirehouse brokers have long provided bank services. Those snoozy trends will continue, but the McKinsey researchers also expect RIAs to become banks by equipping themselves with nifty software. Some of that future is now as Flourish comes on strong as a come-lately cash manager to RIAs but also with the promise a fuller suite of bank products more in line with the Envestnet exchange now emerging. Can RIAs become bankers without fiduciary conflicts and without losing focus on doing good wealth management? Flourish's new RIA clients believe its ease of use begins to answer those questions.
Flourish -- the latest entrant in the business of cash management for RIA clients -- closed its first year scoring two high-profile RIAs by taking a different approach to managing a portfolio of checking accounts to the industry leader -- MaxMyInterest.
Buckingham Strategic Wealth and its TAMP, BAM Advisor Services was the largest of 200 such deals closed since Flourish's cash service hit the market in 2019 offering high interest -- 1.7% -- cash accounts. It also nabbed $2.3-billion AUM Private Ocean -- and got a big shout-out from its CEO, former Junxure founder, Greg Friedman.
Flourish is the third large entrant in the RIA market, following StoneCastle Cash Management, founded in 2003, and MaxMyInterest (MAX), founded in 2013. All are headquartered in Manhattan. See: What Tom Bradley's first post-TD Ameritrade gig at MaxMyInterest means.
The New York-based cash management software vendor, founded in late 2017, kicked off 2020, as its name suggests, with a flourish, namely winning the chance to put its wares in front of St. Louis-based Buckingham's advisors.
Buckingham's RIA, Buckingham Strategic Wealth, has $15 billion in assets under its management (AUM); its TAMP, BAM Advisor Services (BAM) -- recently merged with Loring Ward -- manages $20.8 billion, and advises on a further $15 billion. See: Unseen factors drove the BAM, Loring Ward $50B merger; 18-month warming, light Focus Financial touch, led to reverse merger in spirit and birth, CEOs reveal in exclusive interviews
The kinks with BAM are still being worked out, as the firm wrestles with issues such as whether the cash vendor's services will bear the TAMP's logo, or that of the RIA using its services.
BAM serves as an outsourcer of asset management services to CPAs who want to moonlight in wealth management without layering on complexity that lessens their effectiveness as bean counters. BAM and Buckingham have steadily added new software vendors of late, replacing Schwab's PortfolioCenter portfolio accounting software with Orion, and InStream with MoneyGuidePro for planning.
Growth potential
The growth of cash management for RIAs is driven by an odd admixture of factors that does not include new revenues because RIAs typically do not consider bank deposits in their AUM-based fees.
Rather it's a way to beat banks, wirehouses and robo-advisors -- all of which tout banking as an edge on RIAs -- to the punch and arguably do it better.
Goldman Sachs, Personal Capital; Wealthfront; Betterment; Acorns; Ally Invest; and Robinhood have, for instance, all leapt into the so-called high-yield cash fray. See: Wealthfront busts through $20 billion mark with its 'break things but make it happen' approach, but it's bedeviled by details when it comes to customers.
The cash service is also defensive in another sense. As the bull market ages, allocating some assets to FDIC-insured accounts may offer clients a measure of peace -- hence the fascination with earning 1.7% after another year when the S&P 500 thundered to a 20%-plus return.
High-net-worth investors have come to expect cash services, yet only a relative handful of the 17,000-strong, $5-trillion-in assets RIA industry offers such solutions.
The potential for growth for all parties is huge, says Phil Huber, the soon-to-be chief investment officer of 200 employee, $8 billion AUM Rockford, Il.-based RIA, Savant Capital Management, via email.
Huber takes up his new position once Savant's concludes its acquisition his own firm, Huber Financial. A fifth of Huber Financial's clients use Flourish.
"Cash management solutions, like Flourish haven't reached enough critical mass," he insists.
Max-ed out?
Although, Max was the first of the three cash managers to specifically target RIAs, it has its critics.
When it came to choosing between them, the word on the street about Max wasn't inspiring, says Huber. "I hadn't heard any rave reviews from industry peers … [and] the common refrain I'd hear was they were more trouble than they were worth."
Friedman says his firm dropped Max in favor of Flourish last year, because Max was "ridiculously complex."
The San Rafael, Calif.-based RIA, has 55 employees. "We had trouble getting any adoption with MaxMyInterest, because while a great concept, the user experience for the client was ridiculously complex and time consuming to sign-up for and implement," he says.
"My understanding is that this has gotten better, but fairly recently that wasn't the case," he adds. "[It has] a good return on cash, [but] user effort [is] off the charts.
MaxMyInterest CEO Gary Zimmerman did not respond to two separate requests for comment. See: Citi exec 'accidentally' invents cash-robo with 400 RIAs as distribution channel
Max has a simple sign-up system, but clients still have to agree to open as many as eight separate bank accounts so Max can shift cash between them to obtain the highest rates.
In contrast, cash brokers like Flourish require clients to open just one brokerage account to move their cash between a network of banks.
Flourish is simple, and the software is easy to use, says Rob Ziliak, Buckingham's chief experience officer, via email.
"We do not believe RIA clients' access to cash management is at all commoditized yet, with evidence that dollars are still held at traditional banks, providing very little return to clients."
Relationships count
Flourish's client acquisition has benefited from its relationship with StoneRidge Asset Management, the New York City alternatives vendor that built, owns and funds the company. An estimated 75 clients, or 42%, were swayed to sign-on, in part, due to its relationship with StoneRidge.
Flourish's capture of Buckingham's business also gives the start-up cash manager a major leg-up in securing a significant slice of the pie at Buckingham's parent company, New York City roll-up Focus Financial Partners. Focus owns 63 separate RIAs, each managing an average of $1.4 billion.
But Kelly Brewster, Flourish's head of client strategies and a 10-year Goldman veteran, says it's unfair to characterize Flourish as a privileged child, growing on its parents coat-tails.
"That [StoneRidge-Buckingham] relationship was helpful in getting in the door … it gave us a tailwind … but it was not as simple as an extension of the existing relationship," he explains.
"We are working with a different part of the company for the most part … Flourish was vetted over the course of months and required a separate board approval."
Strong network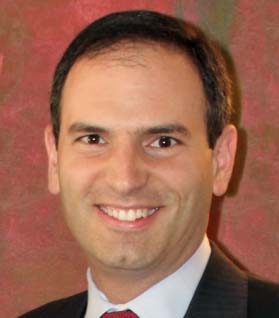 Flourish's software has a simplicity that makes it more likely that clients will actually use it, says Ziliak. "We have informed all advisors and clients about Flourish."
"The main driver for our decision was the advisor and client experience. The ease of use for our clients is always of utmost importance, and the integration capabilities reduce advisor's commitment of time and effort."
The kink in the Flourish growth story is that ink on a contract is just one of several necessary steps before an RIA cash manager can turn cash assets under an advisors' management into profits.
Each of the roughly 15 RIAs a month that sign on with Flourish have to convince individual advisors -- with no profit incentive -- to use its services. Then, these advisors have to persuade clients to open and fund a brokerage account for cash, just to avail of a return that still trails the inflation rate.
Typically, just 20% of clients who open accounts adopt cash management services, according to Flourish users. This 20% adoption rate matches Max's adoption within an RIA's book of business.
Parsing fractions
The reward for investors also remains meager, beyond the fact that holding FDIC-insured cash is effectively risk free.
Max offers a maximum of 1.94%, and an average of 1.86%, at a cost to the client of eight basis points a year. Flourish and StoneCastle offer clients a 1.7% rate. The Fed Funds Rate is currently pegged at 1.75%.
In contrast commercial banks such as Citibank, PNC Bank, Union Bank, Wells Fargo and Bank of America offer rates on money market funds that are a fraction of that amount, ranging between 0.01% and 0.06%.
Robo-advisors are also competing on rates. Advisors using NYC robo Betterment's services can offer their clients 1.83% on their cash.
When it comes to FDIC-insurance, both Max and Flourish offer a far lower level of protection -- $2 million per person, or $8 million for a married household. In contrast, StoneCastle provides insurance for up to $100 million.
The two firms also trail StoneCastle when it comes to the size of their deposit-friendly network of banks, with just eight a piece, compared to StoneCastle's 800 bank network.
Nevertheless, the explosive enthusiasm of RIAs for partnering with a purpose-built RIA cash manager goes way beyond scraping up a few basis points for clients.
StoneCastle, which employs 75, administers approximately $18 billion in cash deposits, $7.5 billion of which comes from the 500 RIAs and 400 IBDs it serves, and $10.5 billion from roughly 1,600 institutional clients. Since Nov. 2018, StoneCastle has added $2.5 billion in RIA managed cash assets to its AUM, on behalf of 500 new RIA and IBD clients.
Max declines to reveal assets, revenues, or even its staff size; although previous RIABiz estimates in 2018 suggest the firm administers somewhere between $11 and $12 billion in cash. See: Citi exec 'accidentally' invents cash-robo with 400 RIAs as distribution channel.
Flourish employs 40, its average RIA client has an AUM of $1 billion, and its average end-client holds approximately $250,000 in cash.
Solving problems
RIAs have grasped outsourced cash management as a B2B no-brainer, if they decide to implement it.
Max, StoneCastle, and Flourish take what would-be a giant business process for an RIA and make it economically viable.
The outsourcer then protects both the RIA and client from the big bank that shows up friendly and benign but grabs every spread and and swipes every account in its reach.
"Most [banks] want to compete with advisors, they don't integrate with tools for reporting and planning that clients use ... and they may even prospect clients holding large cash balances," says Brewster.
"Rate is only one component of the equation. Not all banks support revocable trust accounts, [or] business accounts, and each bank can change its rate on a whim."
"[The process is also] not just the act of opening multiple accounts but of continuing to do so as rates change. It's so much work that I think doing it effectively is impractical for most ... we can solve all of that."
Another example of the built-for-RIAs ethos Brewster highlights as a differentiator is his firm's referral program.
Flourish's software always adopts the RIA's branding, and should investors recommend the cash accounts to friends or colleagues, their new accounts also carry the RIA's brand, and the advisor's workflow is updated with a lead.
To ensure RIA brands don't get take a hit if they've got a banking issue, all Flourish's client-service reps hold Series 7 licenses.
In total Flourish RIAs received just over 250 referrals last year.
It's nifty, but ancillary, says Huber. "Our primary aim is not to generate referrals [but] it has led to some interesting opportunities."
Stepping stone
But taking on Max, or StoneCastle, is just a warm-up for going after the loans-by-advisors market where Envestnet is establishing a turf presence, says Brewster.
"There are so many things that we can make available that Envestnet may never even consider touching!"
Long-maturity home equity lines of credit -- tentatively titled Flourish Home -- are very much on the whiteboard.
What's not on the planning board is an escape plan from FDIC accounts were rates to plunge.
"When the effective Fed Funds rate was about .10%, there were institutions paying .70%," Brewster says. "Ultimately, banks will do what they need to do to be competitive and to gather and keep deposits."
---
Mentioned in this article:
Junxure
CRM Software
Top Executive: Greg Friedman
---
---
---
John
February 12, 2020 — 3:43 PM
Why would an RIA want to use a brokered solution over something like Max or just opening up an online account with Ally? Brokers inherently have conflicts of interest that as a fiduciary, I cannot in good faith refer my clients to
---