Scott Ignall: Fidelity's size, private structure, and leading positions across various marketplaces are unmatched. in our industry and put us in a unique position to deliver greater value.
Brooke's Note: We can literally see the wheels turning in real time at the c-suites of Schwab, Fidelity and TD as the fees in indexing and commissions collapse now and for all time. It plays out in head-spinning moves like this one where Fidelity beats Schwab -- perhaps by as much as a year -- in getting to market with free fractional trades. It seems like yesterday (it was October) that Fidelity refused to buckle to any zero commissions and Schwab had promised it would raise Fidelity by adding zero-fee fractional trades. That said, the delay seems odd for Schwab and maybe that's because it faces very unusual circumstances of limbo, limbo and more limbo. Limbos one and two are its purchase of USAA's rokerage business and its wholesale move of headquarters to Texas. But the larger limbo is its attempt to open its boa constrictor mouth and get TD Ameritrade down the hatch. See: TD Ameritrade hedges its bets that Schwab can swallow it whole as DOJ letter lands, LINC 2021 gets planned and TD pledges it'll go 'full tilt' All that metamorphosis in process could reset priorities, like a promise on fractional trades your CEO made that has an uncertain numerator and denominator. It makes you wonder what other unceremonious and uncontested moves Fidelity CEO Abby Johnson might make in 2020 while Schwab CEO Walt Bettinger is otherwise engaged.
Landing a counterpunch on its chief rival before the original punch ever landed, Fidelity Investments today announced the launch of free fractional-share trading of stocks and ETFs.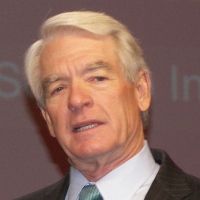 Three months after Charles Schwab & Co. promised to offer free fractional shares -- with an open-ended delivery date -- the Boston-based discount broker with 23 million accounts began a roll-out today (Jan. 29) that will continue over the next several weeks.
Neither provider has announced plans to provide free fractional shares to RIAs.
That said, not everyone is wowed by Fidelity beating of Schwab to the punch on free fractional trades.
"Why does everyone ignore Folio Investing?" asked John Crittenden, former director of institutional services for Acorns and senior advisor at the Able Channel on LinkedIn.
"They've been doing for over a decade what startups and incumbents get accolades for just now doing. Fidelity should be a bit embarrassed for being behind the curve."
Folio Investing is an online brokerage offering financial resources and investment products such as stocks, mutual funds, and ETFs and unlimited trades for a flat fee of $29 a month.
Sending a message
Fidelity never signaled its intent to provide free fractional trading before the launch commenced today.
Schwab Chairman Chuck Schwab personally told The Wall Street Journal on Oct. 17 that his firm would make the revolutionary move. It came after Schwab announced free trades on full shares on Oct. 2.
The most Fidelity tipped its hand was to tell InvestmentNews on Oct. 18 that the company is "always exploring and testing various enhancements to our platform."
Fidelity was initially reticent to zero out commissions at all. It followed Schwab's announcement by a couple of weeks. See: All eyes turn to Fidelity to see if it cracks in all out price war over trading commissions, but for now Abby Johnson is stubbornly refusing to buckle -- bolstered by RIA reassurances
Fidelity's ability to get to market ahead of Schwab with fractional trades sends a message, even if it remains unclear how much demand for them exists among retail investors.
"Being first to market can definitely make a splash in our world," says Scott Smith, a Cerulli analyst. "But I don't see a lot of pent up demand among retail investors."
Scoring points
Fidelity says investors have two reasons to want it sooner rather than later.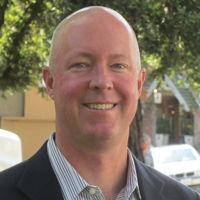 An investor, for example, can buy $100 worth of shares in five different companies, helping with diversification. It also allows a customer to implement dollar-cost averaging, even with small balances from a monthly paycheck.
Fidelity also scores points in the larger psychological battle between two big financial foes caught in the throes of massive change as the costs of trading and index investing converge on zero.
"It's easy to announce things, much more difficult to actually deliver them," says an ex-Schwab executive, who asked to remain anonymous to speak candidly.
Scott Ignall, head of Fidelity's retail brokerage business, says Fidelity was able to deploy quickly because of its scale the flexibility afforded by being privately held.
"Fidelity's size, private structure, and leading positions across various marketplaces -- including retail, institutional, and intermediary -- are unmatched in our industry and put us in a unique position to deliver greater value to our customers," he said in a release.
Prior to joining Fidelity, Ingall was chief information officer at Professional Trading Solutions, Inc. and he co-founded Lightspeed Trading, LLC in 2006 as part of a management buyout from E*TRADE, where he headed DMA Product Strategy for E*TRADE Capital Markets.
Before that, the University of Pennsylvania graduate was co-founder of Tradescape, a developer of trading tools, which was acquired by E*TRADE in 2002. Ignall began his career at Datek, the creator of Island ECN.
Perceptions
Promising a product before delivering it is known as "PPRS," or Post Press Release Syndrome. but Fidelity may have an aversion to it, according to Tim Welsh, president of Nexus Strategy.
The downside of PPRS, he says, is that "tech operators scramble and stress to get to market what the company promised."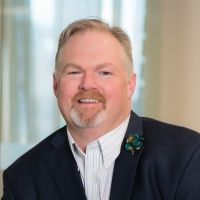 Schwab has signaled that it will likely deliver free fractional trades next autumn and -- like Fidelity -- not for RIAs.
Though Schwab's time lag between promise and delivery may yawn a year, the promise may prove effective as a stopgap strategy.
"As a strategy, pre-announcing has merit in that no one ever calls you on your announcement so you do get the perception of delivering, and there is a strategic lever to "freeze" the market for anyone contemplating trying to enter or offer a similar service," Welsh says.
That said, Fidelity's delivery of free fractional trades will bear fruit over the longer haul, Smith adds.
"The best way for provider to get that rollover from a 45 year old job-changer is to have been their brokerage provider for the last 10 years," he says. "So optimizing platform to acquire these clients early on has to be seen as a long-term investment rather than a short-term revenue generator."
That said, Fidelity believes it is advancing what exists today in the retail marketplace.
"Fidelity will execute all fractional trades in real-time during market hours, meaning customers will always know the share price, unlike some firms that execute fractional trades at the end of a trading day or wait for multiple orders to add up to full shares," the release reads.
"Fractional share or dollar-based trades, which must be market or limit order types and are good for the day only, are available in eligible Fidelity retail accounts, including brokerage, HSAs, IRAs, and self-directed brokerage accounts via a workplace retirement plan."
---
---
---
Les Collins
February 2, 2020 — 3:46 PM
I'm surprised that there is no mention of Robinhood and how people are on a waiting list for fractional share trading yet Fidelity beat them to it.