The purchase of 55ip is JP Morgan's first, since Jamie Dimon announced a more "aggressive" M&A strategy earlier this year.
Brooke's Note: The problem with RIAs and giant Wall Street firms getting along is that they never had anything in common to begin with. Or if they did, it created channel conflicts for the big firms and conflicts of interest for the RIAs. But times have changed. The JPMorgans and Goldman Sachs crowd needs new sources of revenues like never before. And talent-strapped RIA practices desperately need to get more off their plates to stretch human capital further, without taking on more liability, eroding trust or selling a commodity. So model portfolios, where they can provide finishing touches, may be the middle meeting ground where big firms can take responsibility for heavy lifting and shared grown-up oversight in keeping risk and risk-appetite in line. JPMorgan sure seems to be moving to the beat of that drumbeat of change.
Jamie Dimon is a Johnny-come-lately among Wall Street wirehouses snapping up asset managers and fintech firms, but he's let it be known his appetite is voracious for this niche.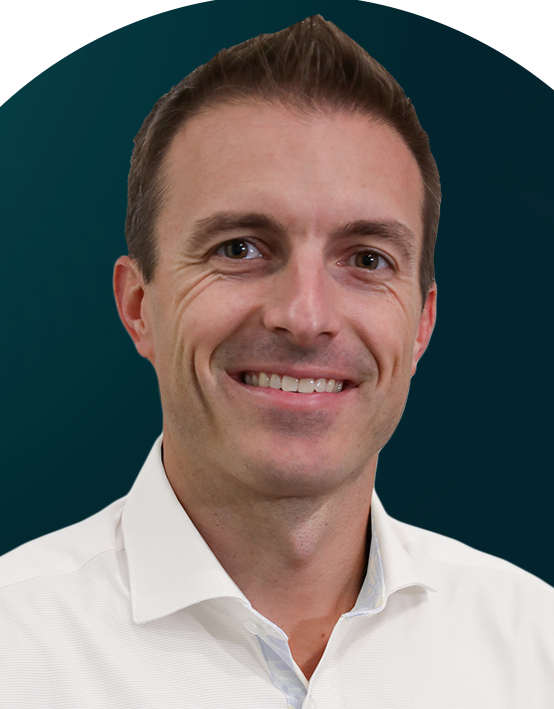 The purchase of Boston portfolio outsourcing vendor 55ip was his opening shot. The JPMorgan Chase CEO cautioned analysts on Tuesday (Dec. 8) to expect expenses to soar as he devours other asset managers and financial technology companies.
"Asset management: My line is open," Dimon said turning toward the camera at a Goldman Sachs web event, Reuters reports.
His high level of receptivity reflects a combination of JPMorgan's saturation of many industry's like investment banking, poor margins in places like Europe and being radically late in hot areas like payments where Square and PayPal set the tone, writes Bloomberg journalist Elisa Martinuzzi in a column.
"That leaves Dimon with two natural areas of expansion: fintech and asset management," she says.
No doubt JPMorgan gains an immediate presence in the nascent model market with the purchase of 55ip. Founded in 2015, it fits both bills.
"This is a fast-growing area ... and by acquiring 55ip we will participate in this growth immediately," says a JPMorgan spokeswoman after the acquisition was announced. See: Building a robo for RIAs with no robo baggage, 55ip sizzles.
55ip's services include asset allocation, fund selection, portfolio construction, risk management, tax management and trading. It charges an AUM fee, a fixed fee and a performance-based fee.
But observers say don't be fooled by asset management and financial technology semantics when it comes to the New York City wirehouse's purchase of 55ip.
Convincing RIAs
Dimon just bought JPMorgan entry into the RIA business in a big way by buying a book of RIA assets from quality firms.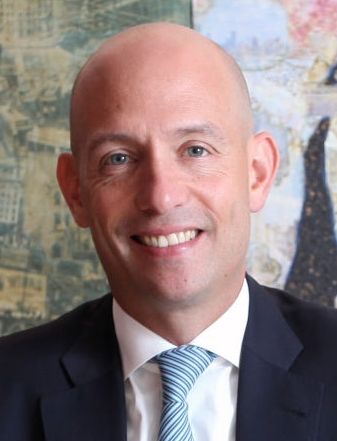 "[JP Morgan could] build their own version of 55ip in short order," says Ron Bullis, president of Grand Rapids, Mich.-based RIA software vendor LifeWorks Advisors, via email.
"What they can't do in short order is convince RIAs to drop 55ip and move to some new trading platform built by JP Morgan." See: How a disillusioned Northwestern Mutual breakaway broker -- Ron Bullis -- turned his RIA software nightmare into a potential dream investment for Marty Bicknell.
55ip has been on a steady up-tick for some time, but in the last 20 months its client count has quintupled to 100 RIAs, according to the firm.
Past client wins have included Athena Advisor Services, LLC; CUBIC Advisors, LLC; 360 Wealth Management, Inc; and Creative Benefits, Inc.
Overall, advisors using 55ip's software manage $28 billion. It administers $1.5 billion.
55ip gives JPMorgan a "TAMP" entrant, too. Its TAMP's AUM has jumped three-fold since Nov. 2018, albeit from a low base.
Strong growth
In 2018, fewer than five RIAs used 55ip's full outsourcing service, with a few high-net-worth clients and one, $5-million investment fund. All combined the assets they brought to the firm amounted to $81.1 million of AUM.
By April of 2019, 55ip's TAMP's AUM had near doubled to $155.6 million. See: After losing Lee Kranefuss and raising $10M, 55ip gets RIAs to buy Ph.D. smarts, though a critic calls it gussied-up market timing.
Now this figure stands at $315 million, across 1,158 accounts, as of February 2020. Including non-discretionary assets administered by the firms software. The TAMP's cumulative AUA is $351 million.
55ip receives fees both for its software and for the investment strategies advisors elect to use. It charges 60 basis points annually but as low as 15 basis points for higher balances, according to company filings.
55ip also receives payment from RIAs for trade list services provided to their clients, which again typically range in cost from 15- to 60-basis-points.
Custody signals
Bullis is convinced that JPMorgan's purchase of 55ip signals its sense of urgency in executing a much bigger RIA play.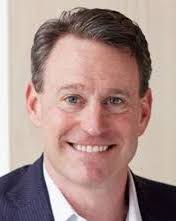 "[It's] the fastest way to secure distribution channels into the RIA space … [and] JP Morgan's working to build out the capability to offer custodial services to RIAs," he says. See: How a disillusioned Northwestern Mutual breakaway broker turned his RIA software nightmare into a potential dream investment for Marty Bicknell.
Owning a slice of the RIA model portfolio software market also means JPMorgan can now include own-brand ETFs, mutual funds and fixed-income products in the models 55ip offers.
But JPMorgan's investment banking machinery means it can make money from model portfolios in unseen ways that bolster margins, Bullis explains
"Large banks and asset managers do assume RIAs will use their funds if they are provided as a default option … [and with 55ip] JP Morgan picks up access to future order flow revenue and order flow data even if assets are not on its platform," he says.
"With their own market makers and HFT desks [such data] might prove very valuable."
55ip's ability to automate top-notch tax management, inclusive of tax-loss harvesting for RIAs was also a huge draw, Jed Laskowitz, the wirehouse's global head of asset management solutions told FinancialPlanning.com.
"Until this acquisition, we didn't have our own proprietary tax management capabilities … [55ip] gives us a capability to deliver our model portfolios and our asset management capabilities in a way that we [couldn't]."
Model market
Although the model portfolio market is set to hit $11 trillion in value by 2023, RIA adoption remains a work in progress, according to data from Cerulli Associates. ​
Just 6% of RIA advisors fully implement models, and a further 17% use them as a non-discretionary jumping off point, whereas, some 58% of insurance reps, and 43% of wirehouse advisors use models, the Boston-based consultancy notes.
Such growth made buying a ready-made solution a no-brainer, according to 55ip CEO Paul Gamble.
"Acquiring 55ip as a separate subsidiary will allow for a level of collaboration, partnership and alignment that wouldn't have been possible with a licensing agreement or other commercial deal."
It enhances JP Morgan's "ability to build ... for model portfolios," he says, via email.
55ip has steadily built an RIA following as a jack-of-all-trades outsourcer of fancy software that vets risk, tax efficiently rebalances portfolios and does MRIs on manager fees so RIAs can run a more robo-style practice.
All 60 of the firm's employees, including those in Mumbai are expected to stay on once the deal with JP Morgan closes. 55ip, which first partnered with JP Morgan in October, will continue to sell its software as a third-party vendor.
Dimon's game
The back-office software firm is JP Morgan's first purchase since Dimon announced a more "aggressive" M&A strategy in February.
The wirehouse declined to disclose the terms of the deal, which is expected to close by the end of the year.
Goldman Sachs stepped into RIA custody in May, buying Folio Financial. See: Goldman Sachs buys Folio to gain an RIA-custody toehold.
The 55ip purchase also comes two weeks after Fidelity placed its own bet that RIAs are ready to abdicate their previous core value proposition -- portfolio management -- and pay up for it. See: Fidelity's Mike Durbin unleashes FMAX as 'Schwabitrade' takes life, but if they build it, will leery advisors buy into it?
JP Morgan has yet to confirm or deny whether RIA custody is potentially in the cards, however.
"[That said], a bank like JP Morgan ... would only need to acquire some advisor technology providers, specifically platforms that help advisors manage their client's investment portfolios, before they would be able to jump into the market," Bullis contends.
"I'd wager that this is one of the key reasons for their acquisition of 55ip."
---
Related Moves
October 1, 2019 – 1:06 AM
---
---
---
---
Brian Murphy
December 10, 2020 — 6:46 AM
Wall Street bank infatuation with RIA service providers is getting quite long in the tooth. What's on their agenda when the RIA layer gets dis-intermediated? Hasn't happened yet, but it's on its way.
Brooke Southall
December 10, 2020 — 7:08 AM
It seems fairly new to me. And, RIAs just keeping appropriating the missiles sent to sink them. So I think normal ways of analyzing upcoming disintermediation may not work on RIAs.
Jeff Spears
December 10, 2020 — 6:08 PM
Sounds like DFA2.0 to me.
Brian Murphy
December 10, 2020 — 9:20 PM
It seems to me that the model is - a) aquire the technology provider, b) build it into the banks offering while still retaining the client base, c) remove the original brand name (along the founder's incentives to keep innovating), d) slowly watch the client base bleed out over the next 3-5 years - moving on to the next generation of startup; typically doing similar stuff under a new guise...e) rinse and repeat. This has been going on since before Blackrock purchased FutureAdvisor 5 years ago. Fun to watch though...
---