[Sarah Levy and] Jon Stein: 'The time has come for someone else to lead the company through its next stage of growth.'
Brooke's Note: I'm going to miss having Jon Stein as a CEO in our industry. He's always brought sincerity, energy, warmth and a questing zip that made him stand out. His appetite to learn and even be criticized has always been apparent. In fact, many people came to know him and like him only after Michael Kitces took him to task several years ago. See: After outcry, Betterment 86's (but not on purpose) a blog post inflaming advisors. Stein relented and the two innovators later collaborated. Stein also had formal and semi-formal business relationships with David Canter, Steve Lockshin, Marty Bicknell and David Butler. At the same time Stein, a CFA, made clear he had limited tolerance for Wall Street and could rarely find anyone from the Street who seemed like a talent worth hiring because of their limited world view of how to serve investors. So, his so-to-speak self-firing and hiring of Viacom's Sarah Levy is right in character, if not right in the 2020 script. The two New York-based Harvard grads were more than at ease with each other on a Zoom call on Monday (Dec. 7). After such a momentous change for both, they were particularly aligned because they had worked together for months, on a test run that few knew to be such.
Jon Stein is no longer CEO of Betterment, effective today (Dec. 7). He is being replaced by an executive talent he personally found and hired to accomplish what he did could not do -- launch an IPO.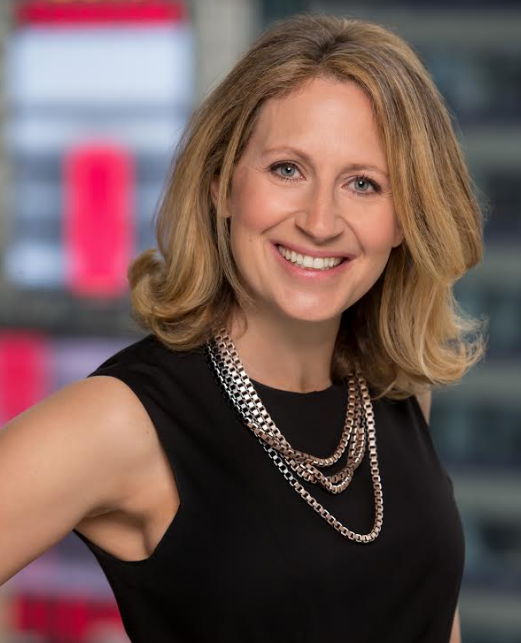 The co-founder of the New York-based robo-advisor is stepping aside to make way for Sarah Levy, 49, who comes to the job with little financial services experience but bristling with credentials as long-time chief operating officer for Viacom Media Networks.
"Sarah is an extraordinary leader with deep experience managing and scaling consumer-facing organizations," Stein said in a statement.
Her experience in media, over finance, could also be big plus, says Lex Sokolin, global fintech co-head at New York blockchain software company ConsenSys, via email.
"Levy, with a background in operating and growing well-loved brands, makes commercial sense ... Look at Amazon Prime and Apple Music -- media is the vector of competition for customer acquisition.
Her hire is about "mainstreaming the Betterment brand."
Stein, 41, leaves after a charmed run as a too-young-to-know-better inventor of a business category -- selling portfolio management for 25 basis points.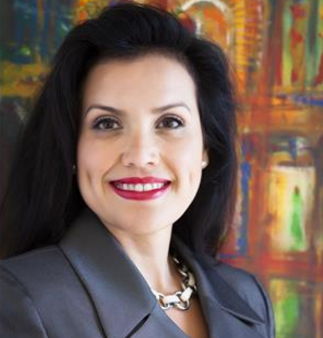 He shaved 75 basis points off the human RIA rate using computer algorithms, a centralized staff and human advisors on an as-needed basis.
Known for his crisp style, managerial substance and entrepreneurial drive, Stein's departure sparked disbelief for the handful of people off whom RIABiz bounced the news -- for good reason.
"Nobody is showing him the door," says Cecile Munoz, president of U.S. Executive Search of Los Angeles.
"He's built a company with DNA that's virtually a copy of himself. It's what they call the renaissance executive that steps aside to say: I have other chapters in my life."
"Stein deserves a lot of credit for launching a category breaker in Betterment and then navigating it past the shoals upon which so many of his competitors have foundered," adds Will Trout, director of wealth management at Pleasanton, Calif., consultancy, Javelin Strategy & Research, via email.
Pondering destiny
Stein started forming the firm in 2007 and launched it in 2010. Rival Wealthfront launched a similar service in 2011. See: Betterment reboots its RIA business big-time with new chief, ACATS for ETFs and the ability to fold existing holdings into robo portfolios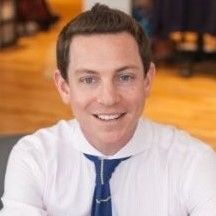 The two firms remain similar, but Betterment branched out, selling custody and portfolios to RIAs and 401(k) plans to smaller plan sponsors.
But for all the accolades and living the dream of running a disruptor, Stein says he's been seriously considering an exit for a while.
Covid-19 accelerated Betterment asset growth, but the pandemic also gave Stein time to ponder his and Betterment's destiny.
Eventually Stein reached out to Harvard professors to ask if they could refer a top-notch executive who could take Betterment to the next level. The short list included Levy, and he reached out to her.
Asked if he felt simpatico with athletes who leave a sport still at the peak of their careers, he quipped an affirmative, and pointed out he had just watched the Michael Jordan documentary with elevated interest.
His co-founder, Eli Broverman, left in early 2017. See: Betterment's 'call me a masochist' co-founder goes in search of more acute pain and Jon Stein flies solo.
Stein was always Betterment's public face and was consistently named an elite panelist, awarded innovator and feature article protagonist, both in trade and more mainstream media. He was also well liked internally.
"Jon has truly built an incredible workplace and community," says Lucy Babbage, senior vice president of people and an eight-year Betterment veteran.
"There's nothing more he loves than bringing people together around a common goal, a slice of pizza, or an ill-fated Betterment Olympics tournament with an actual hurricane approaching."
Building a foundation
Meanwhile, the company steadily grew.
Betterment's assets plus cash balances stand at about $25 billion, managed for 550,000 investors -- a startup success, for sure, but a stage or two short of the long-sought objective of an initial public offering.
"It's about building on an awesome foundation to go public," says Levy, who was on the same RIABiz Zoom call with Stein. "We've got to make it famous."
The foundation is real, Sokolin says.
"The $25 billion throws off $50 to 100 million of revenue. That's a real base from which to build."
That said, Betterment is still not profitable but could be if the company wasn't reinvesting heavily, according to Ziemer in the WSJ.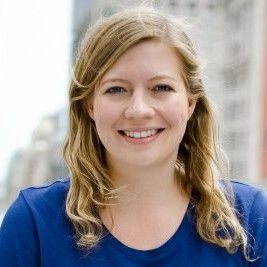 "She must have a good sense of what consumers want," Munoz says. "What is it about how we engage?"
Munoz adds that about six years ago she opened an account with Betterment simply to see what it was like to do business with a company she kept hearing about.
She says she has had a good experience with the site and with service questions.
Levy, who left Viacom in 2020 after a 21 years, was searching for a successful start-up with a great and authentic origin story that she could use as a foundation to apply her skills.
"Betterment's mission to help people pursue happiness through financial security hit the mark for me," said Levy in the release.
"I am really excited to connect with customers and help share the Betterment story with them, and I am looking forward to leading the company as we continue to improve the financial outcomes of millions of customers."
Former Twitter COO, Anthony Noto is another who made the leap from media to financial technology, joining neo-bank SoFi in 2018.
A believer
As a refugee of Viacom, Levy says she sees Netflix as an exemplar of how one company can remake an industry culture with a new approach, and she thinks -- even a decade into digital advice -- the code is far from cracked in the financial industry.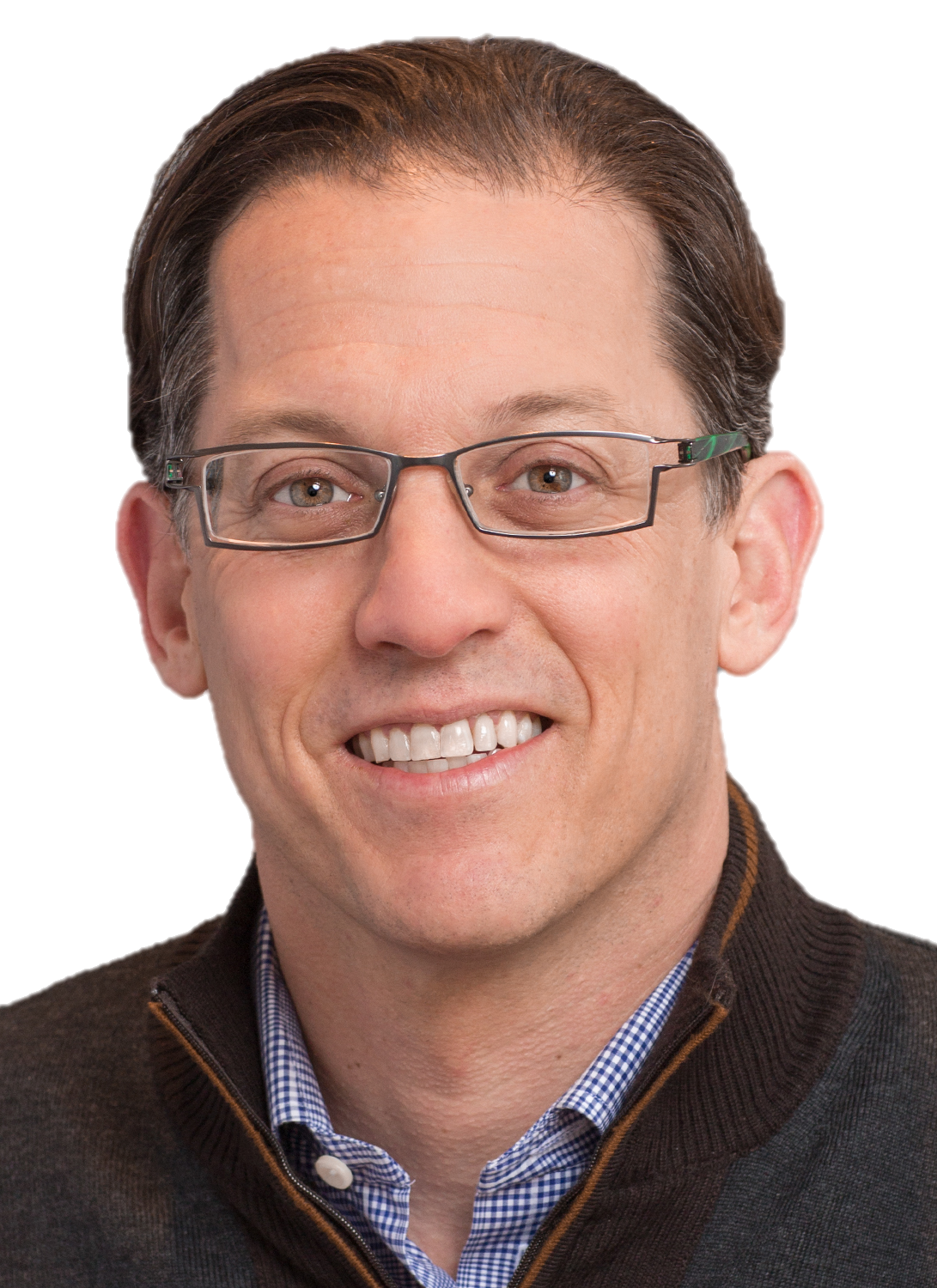 During her time as COO of Viacom Media Networks, Levy oversaw strategy, finance and operations for the $10-billion division that housed MTV, Comedy Central, and BET.
"Given Betterment's multiple business lines, having an operator structure and run these well is a clear benefit," says Sokolin.
Levy previously served as the chief operating officer at Viacom's Nickelodeon for over a decade where she pushed the firm into new segments, generating more than $4 billion in revenues, including subscription video-on-demand, digital gaming, consumer products, resorts and Broadway and theme parks.
Levy sees distrust plaguing the advice business -- just like media. But she adds that she is a big believer in financial advice.
Other than her husband, she says her relationship with her advisor has been her most important one of the past 20 years.
It's definitely not just some ethereal sense of client engagement that makes Levy a standout, Stein says. He notes that Levy became CEO of Betterment over the past few months and today it just becomes official.
"She makes decisions faster than me," he says. Levy already did the master strategic planning for 2021, he adds.
Betterment's recent ESG expansion is one of the last to bear Stein's fingerprints, but Levy was responsible for dotting the is and crossing the ts, according to the firm. See: Betterment goes 'strategic' with ESG after stunning 2020 inflows and fortuitous 'accident,' stumbling on Rockefeller subsidy of NAACP play.
Unlocking the business
Levy outlined big reasons why each of Betterment's three business lines could take a leap ahead in 2021.
She promised "'unlocks' on the RIA side" in Betterment for Advisors that will be released very soon.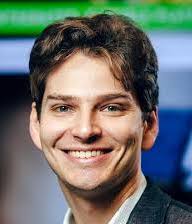 Though Betterment's RIA custody is good for the simple practice, RIAs frequently note that they lack some basics that hold them back.
They especially note ones that keep them from customizing their offerings and bringing legacy assets onto the Betterment platform. See: Betterment (and RBC) rush to exploit a fissure that opened between Dimensional Fund Advisors and the asset custodians who serve its 3,000-plus RIAs
In the 401(k) business, Levy is prepping Betterment for Business to ride a wave of state mandates that require small business owners to provide 401(k) or other retirement accounts. See: Betterment jumps headlong into the 401(k) business spurred by a conviction that even Vanguard Group is unfriendly to investors in this arena
On the retail side, she noted how Betterment has barely scratched the surface in making banking simple and tied into investments. See: After Andy Rachleff explains Wealthfront's corrective to banking, Jon Stein told how Betterment is investing heavily in banking but mindful of 'frothiness'
When it comes to banking, pairing a financial technology brand with a savvy media executive is shrewd, adds Sokolin.
"Coming out of a closer marriage between the creative industries and technology ... if we look at Square Cash, the most successful peer-to-peer payments app--outperforming even Venmo--we see that influencers and artists were the core driver of adoption."
Asked whether she feels qualified to head a financial services company with no industry experience, Levy says she believes Betterment has tremendous untapped knowledge in its 300 employees that can be unlocked by asking the right questions.
She adds that she is no stranger to suffocating regulations because her products are often related to children where regs run rampant.
Elite club
Almost lost in the moment is that Levy will be a CEO in an industry where women are scarce.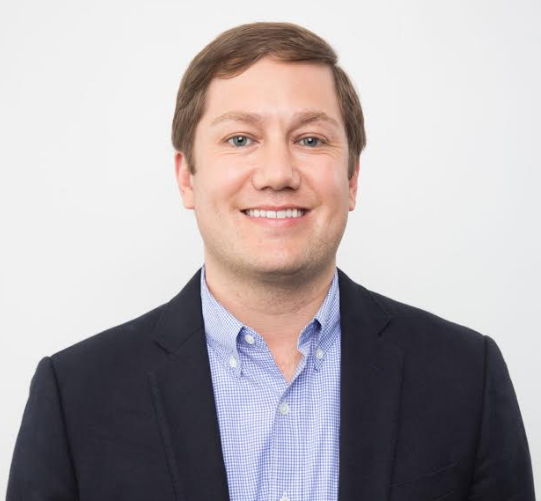 She joins such top women financial executives as Mary Callahan Erdoes, CEO, Asset and Wealth Management, at J.P. Morgan; Yie-Hsin Hung, CEO of New York Life Investment Management; Abby Johnson, chairman and CEO, Fidelity Investments; Charlotte McLaughlin, president and CEO PNC Capital Markets, and Michelle Seitz, chairman and CEO of Russell Investments.
On a gender basis, Levy's appointment is a leap forward for financial technology, says Sokolin.
"There has been long talk of 'a robo-advisor for women,' whether in Learnvest or Ellevest or WorthFM. Having an experienced and successful female leader at the helm of Betterment will be iconic and unifying."
Levy makes no big pronouncements about it but says she has made a point all her career to mentor young women.
Betterment's staff is currently 52% men and 48% women.
Prolepsis
Stein is holding onto his shares but admits that he is already excited about looking to the future.
"I think I have another startup in me," he says. "I'm confident it won't be in financial services."
Stein will also remain chairman and serve on Betterment's board of directors. He will work with Levy to ensure a smooth executive transition.
"I'm extremely proud of the work we've done at Betterment over the past ten years," said Stein in the release. "It's been an honor and a humbling experience to lead a company that has made such a significant impact on both the financial industry and consumers' everyday lives."
"But when I look at what is next for Betterment, the time has come for someone else to lead the company through its next stage of growth."
Vivid memories
Stein's departure is also notable for the fact that it may mark a final departure point for Betterment from the kind of up-start moxy that initially defined its brand.
In 2012, for instance, he continued to man the firm's customer support lines, alongside company staffers, according to spokesman, Joe Ziemer.
"In my head, I thought there was zero chance that the CEO and founder of the company would actually field questions from customers regularly," Ziemer recounts.
"Over my first few months, I watched him walk out of countless lunches, meetings, brunches and happy hours because it was his turn to answer the support line, before we had a customer support team. He led by example."
"I've done the best work of my life at Betterment," Stein adds in a blog-post discussing his departure. But he says Levy has the right mix of outsider attitude and operator zeal to be a smash hit.
"For someone with a "big company" pedigree, she's remarkably down to earth and scrappy."
---
Related Moves
January 19, 2021 – 6:32 PM
---
---
Mentioned in this article:
---
---
---
Dave
December 8, 2020 — 7:51 PM
Imagine having 25B AUM and still not a penny of profit. Can that really have been the business plan?
Peter
December 15, 2020 — 8:00 PM
They don't turn a profit yet because they are still investing heavily in the business and that's why it has grown so much, so quickly. Come on Dave, I expected more from a varsity letterman