Mike Durbin keeps executing on Abby Johnson's directive for removing unconstructive internal borders.
Fidelity Custody & Clearing unveiled to wows its anti-ballistic missile response to an incoming Schwab Advisor Services warhead, but it risks that RIAs will see it as a threat to their independence.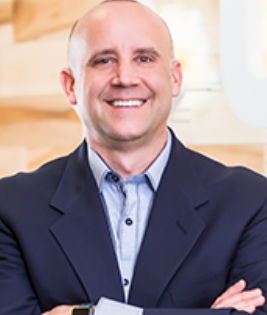 Unveiled Nov. 17, the Fidelity Managed Account Xchange, aka FMAX, uses eMoney and Wealthscape dashboards to weave together all of Fidelity investment's services and its Envestnet-distributed managed accounts for RIAs, broker-dealers and family offices.
It then sells them as a bundle for a flat basis-point fee.
The one-fee offering takes workflows a step further by pushing eMoney to its full potential.
"This last-mile technology integration will be the killer app," says Tim Welsh, president of Larkspur, Calif. consultancy Nexus Strategy, via email.
"For the first time [FMAX] bridges the gap between planning recommendations and [implementation] ... For decades, planning software always stopped at recommendations ... That siloed effect only created inefficiencies and incomplete workflows," he explains. See: Fidelity Institutional looks like a big TAMP after Mike Durbin removes last internal walls between products and advisors after 'meteoric' 2019 leap; two Fido RIA sales legends depart amid the shift.
On Dec. 3, Fidelity also announced that it had finished the latest tranche of updates to Wealthscape, its advisor desktop.
The updates include, improved account opening that includes multi-family accounts; sped up asset transfers; improved trust services, online RIA support, and better digital reporting for clients.
Third rails
But RIAs may balk at FMAX's bundle of services and discretionary and non-discretionary investment management.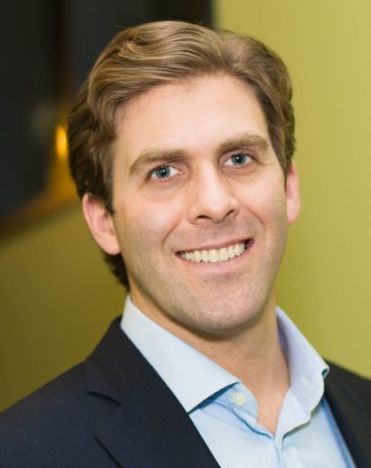 That's because it's unclear why they should go all-in with Fidelity, especially when it competes for retail clients, says an executive source who asked to remain anonymous to speak candidly.
"[Fidelity] will have a tough time getting advisors to be so captive … [because] having your billing, TAMP contracts, loans for clients, etc. all tied into one custodian is good for [Fidelity], but how is it good for advisor or consumer if it makes it more difficult to have real choice?"
Fidelity risks touching the RIA third rails of differentiation and fiduciary wiggle room, says Eric Clarke, CEO of Omaha, Neb.-based software vendor and TAMP, Orion, via email.
"Advisors, especially independent advisors, are looking for open architecture solutions to power their business so that they maintain maximum future fiduciary flexibility," he says.
But a Fidelity spokeswoman says that FMAX will integrate with third-party financial technology firms.
Shifting perceptions
The perception of flexibility is shifting, however, especially for small- to mid-sized RIAs.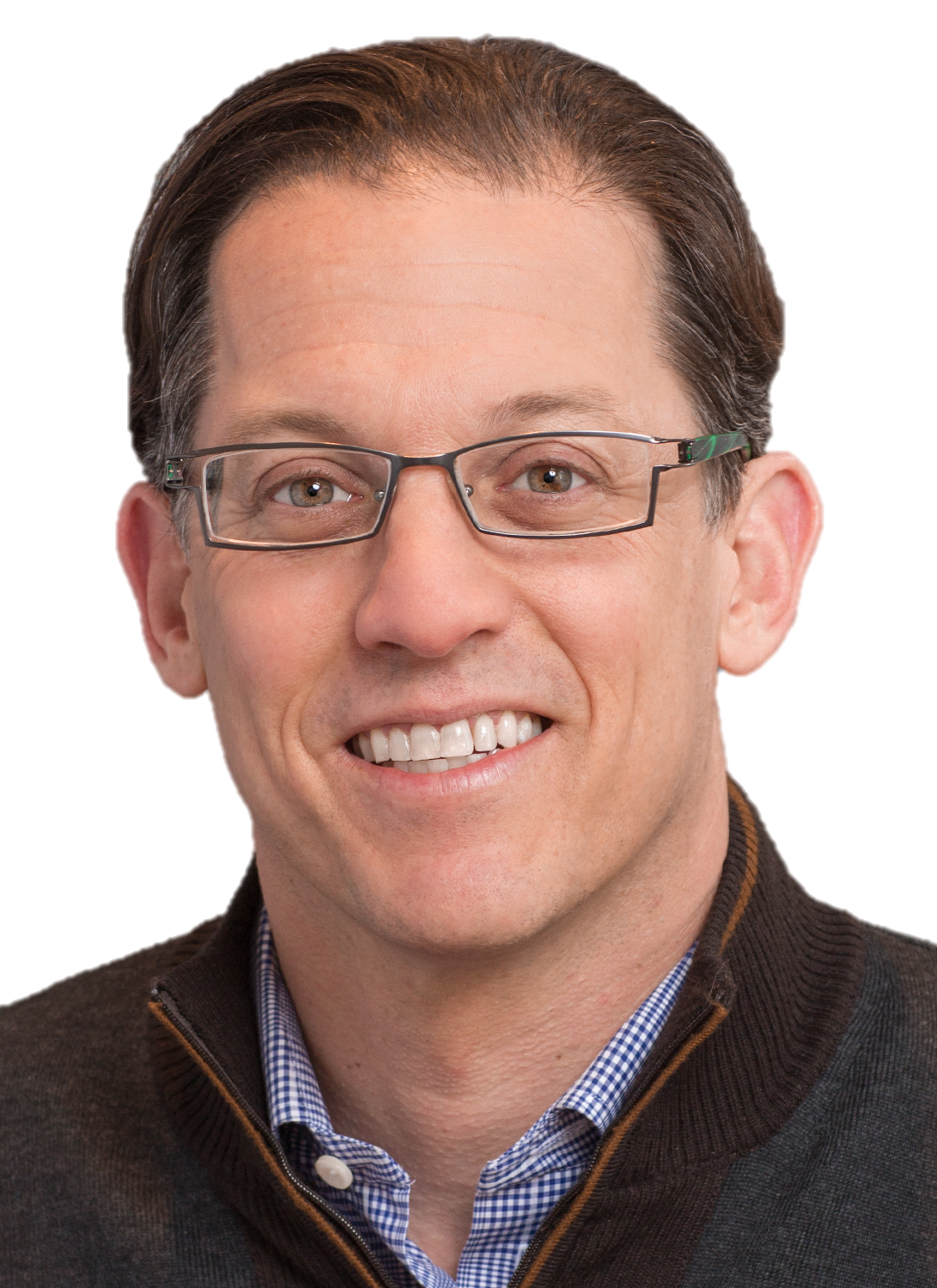 Increasingly, they pick off-the-shelf investment models as the poison that wards off super-discounters like Vanguard and Schwab, says Brendan Powers, associate director of product development at Cerulli Associates.
"Advisors need to focus more on attracting and retaining clients ... [so RIAs] are begrudgingly adopting models as a way to outsource investment management," he explains.
Indeed, in an article penned for Wealthmanagement.com, Manish Khatta, president and CIO of Miami-based Potomac Fund Management, says the shop-around approach for software and services has failed.
"Nothing ever 'integrated' like it was promised. How quickly the dream died. How swiftly the nightmare replaced it," he writes.
Potomac launched its own, all-in-one service for small RIAs on July 14. Today, it has accumulated $300 million in RIA assets under its management.
FMAX differentiates itself by ensuring all the software and services work together cohesively and billing rests with Fidelity, says Alois Pirker, research director for Boston consultancy the Aite Group, via email.
"FMAX is a unique offering given the breadth of functionality covered for a single-platform fee."
Test drives
For now, FMAX has minimal adoption. "Dozens" of firms test-drove demos over the last few months, including single-shingle RIAs, multi-billion-dollar RIAs and broker-dealers.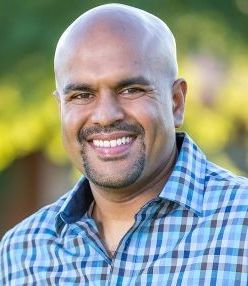 Ten have signed on to become FMAX users, according to Gary Gallagher, head of investment and managed solutions for Fidelity Institutional.
But, if RIAs do buy in -- rather than just broker-dealers with captive reps -- the downsides of convenience will crop up, says a senior executive at a leading vendor, speaking anonymously, via email.
"This is more like LPL, where it feels open but it really isn't. I don't like the wirehousing going on in the RIA space. It's a matter of time until cross-selling voices need to be heard," the source states.
"How much leverage does the custodian now have on changing pricing, fees, etc when its that much harder to leave?"
Single billing doesn't mean RIAs, broker-dealers or family offices that sign-up for FMAX are stuck in a single silo. Users can still avail themselves of third-party software and services.
It's not an all-or-nothing choice, says Gallagher, via email.
"Firms can leverage all of the capabilities [FMAX] offers, but they're not required to."
Under the umbrella
Fidelity's bargaining power can work in the RIA's favor, says Alex Smith-Ryland, chief marketing officer TAMP and marketplace vendor, SMArtX in West Palm Beach, Fla., via email. .
"Fidelity is still relying on third parties to provide some functionality, and that's where they can drive down those fees, and bundle [services] to advisors looking for a more complete solution without having to live entirely under the Fidelity technology umbrella."
"Fidelity retains more control ... [and can] incorporate various fee structures within the process," he adds.
Scale to burn
Certainly, Fidelity's decision to go the big-umbrella route suggests rain could fall on its parade, if it fails to offer a clear alternative to a 'Schwabitrade' monolith that serves 10,000 RIAs and boasts tremendous advantages of scale.
"The smaller players -- read not Schwab -- need to find other ways to make money," the executive source explains.
Schwab has more than $2 trillion of classic RIA assets, and Fidelity has less than $1 trillion, though its scale is enlarged by corporate RIA assets held on behalf of broker-dealers.
"They don't have the same scale … [so] expect the custodians over time to get more into product distribution, more into middle office, find more ways to keep advisors and their clients from leaving [and] give them more integrated control on economics," the source says.
Durbin's logic
Fidelity Institutional head Mike Durbin has long consolidated advisor servicing units, and already made progress.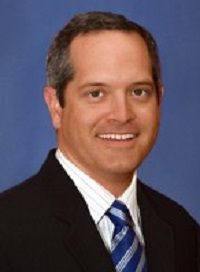 FMAX meshes with this strategy.
It connects the units Durbin has already merged with Fidelity's software, financial planning, managed accounts, model portfolio, trade execution, analytics, research and consultancy businesses.
"It's [a] different demand in 2020 ... [to] make ourselves as borderless as possible," Durbin told RIABiz in March.
In 2016, Durbin set the stage when he folded Fidelity's clearing and custody branches into one brand.
He followed it up by merging in Fidelity's asset management distribution arm earlier this year, creating a single unit for RIAs and IBDs and the investment products they buy. See: Mike Durbin removes last internal walls between products and advisors.
Durbin, who reports directly to Fidelity CEO Abby Johnson, also managed the absorption of eMoney into Fidelity. See: 'No BS' Mike Durbin leapfrogs up the Fidelity Investments ladder but can he serve RIAs, eMoney and Abby?
Centralized piping
This tight weave of Fidelity's growing model portfolio business encompasses a rising belief -- and Fidelity is betting on it -- that planning really does sit alongside investments.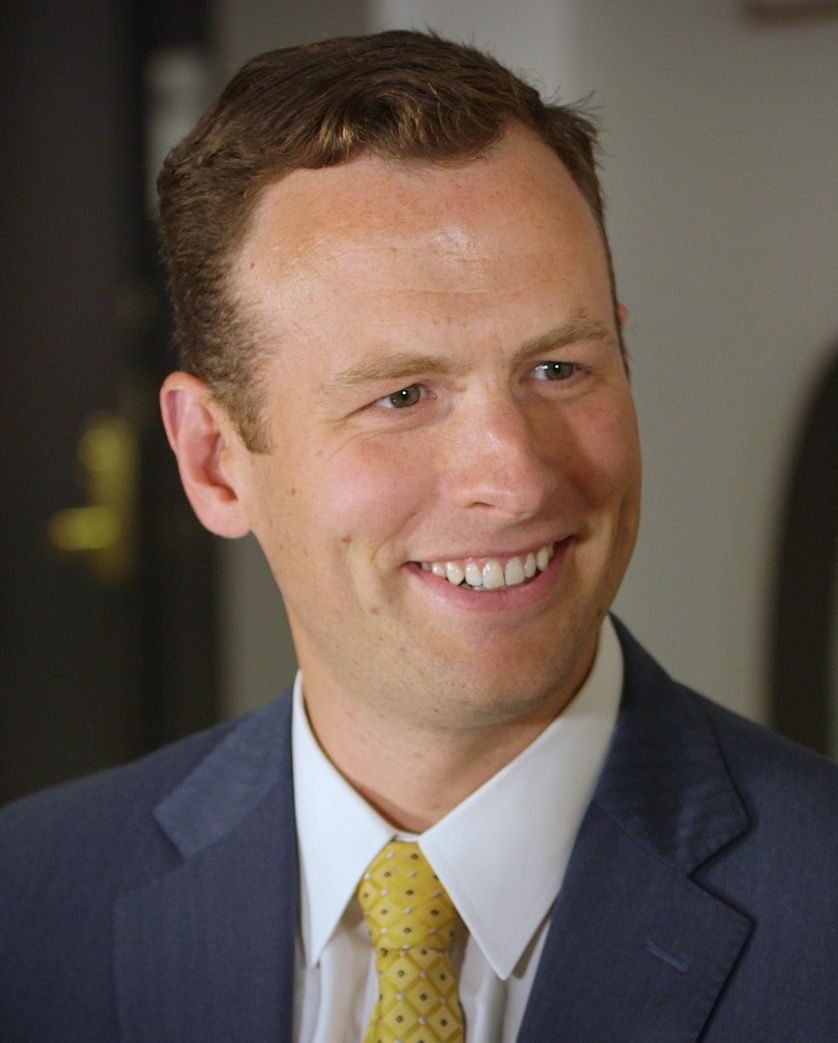 "The final mile of delivery is just as important to [advisors] as the idea generation or portfolio construction," says says Matthew Goulet, Fidelity's senior vice president for portfolio solutions, via email.
FMAX's price will vary depending on the number of services used, but the firm declined to give a price range or to say whether the fee will be charged on top of custody fees. FMAX has no minimum AUM requirement.
For wirehouses, such centralized piping tempted them to pump up their own-brand ETFs, mutual funds and fixed-income products to augment a singular fee.
Fidelity has yet to lay out how it will manage product fees buried within the FMAX box.
It's difficult to ignore the similarities between what Fidelity seems to be doing with FMAX and the existing wirehouse business model," says Smith-Ryland.
Not so special
Though FMAX may differentiate Fidelity from Schwab, its outsourcing-lean looks similar to what BNY Mellon's Pershing has long sold, says Ben Harrison, managing director and head of advisor solutions at the Jersey City, N.J., custodian.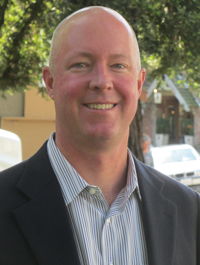 "We have long taken note of the growing trend among our clients toward outsourced investment management and intelligent technology integrations that provide scale and an enhanced client experience.We continue to build," he says, via email.
Pershing has, for some time, sold a managed account, research and software turn-key bundle called Lockwood Managed360.
FMAX, first announced last June, also bears comparison with Merrill Lynch's June-launched bundle, which is in-house only, and Chicago-based Envestnet's broad set of outsourcing packages.
Industry observers add that Orion Advisor Solutions and Goldman Sachs are pushing toward true plug-and-play propositions. See: Goldman Sachs tips hand on a big push into the RIA space.
If anything, Fidelity is just keeping pace, says Clarke.
"When I look at Fidelity's FMAX offering, it shows me Fidelity has reached the same conclusions as we have about technology to support the entire advisor-client process from start-to-finish."
In bulk
Like Fidelity, Orion continues to bulk out its model portfolio and managed accounts marketplaces.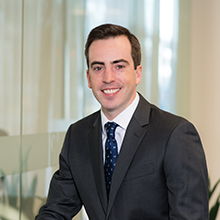 On Nov. 12, BlackRock, manager of $7.8 trillion in assets, released 50 new investment strategies on the Orion model marketplace and its two TAMPs, Orion Portfolio Solutions and Brinker Capital.
Riskalyze, an Auburn, Calif., risk management software and model marketplace provider, currently partners with 21 asset managers to offer 273 models.
SMArtX offers 720 models from 205 firms, and a further 200 models on request.
Fidelity declined to reveal how many asset managers or models would be available through FMAX.
SMArtX's AUM has almost quintupled in six months, from $2 billion to $9 billion. See: With $4 million VC raise fresh in hand, SMArtX takes next step to shed Black Diamond shadow.
Today, among the third-party firms offering model marketplaces, 16 distribute Fidelity's 2018-launched models, up from six last year. See: Vanguard's asset machine wobbles under Abby Johnson's withering pricing assault.
Model boom
The rising RIA adoption of models that Powers cites has contributed to an overall boom in managed accounts and model portfolios, according to Cerulli data.
The Boston consultancy forecasts the former market will hold $7.6 trillion in advisory assets by the end of the year, and the latter $11 trillion by 2023, up from $7.4 trillion today.
Fidelity recently overtook UBS as the fourth largest managed-accounts vendor, and a huge opportunity for further growth exists, according to Cerulli.
Some 58% of insurance reps, and 43% of wirehouse advisors use models, but just 6% of RIA advisors fully implement them, and a further 17% use them as a non-discretionary jumping off point, Powers notes.
Demonstrating the competitive threat posed by the discounters, Schwab's retail and institutional robo, Intelligent Portfolios, manages $48.9 billion as of Oct. 30. Vanguard's semi-automated advice call center, Personal Advisor Services, manages $172 billion.
Fidelity's managed accounts assets now top $500 billion, and the number of new RIAs signing on with the firm has leapt 164% year-over-year, according to a Nov. 30 release.
Eye of the beholder
Fidelity provides in-house subscriptions to its non-discretionary model portfolios, which advisors customize themselves. It uses Envestnet to sell its discretionary models.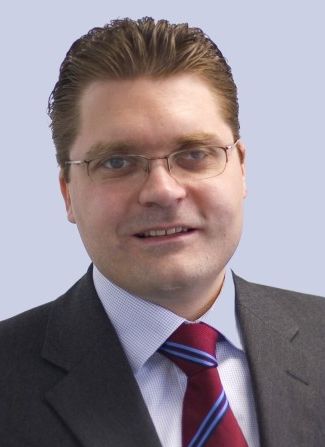 FMAX sells access to both model formats, and RIAs can then apply them through fee-based managed accounts, where custodians provide full-service custody, clearing, trading, and performance reporting; or implement them in-house, through portfolio management software.
"[Now] the big names are ... putting a lot of marketing muscle behind their model portfolios as an answer for advisors looking for scale," says Cory Kendall, Orion national sales manager, via email.
"[But] you're buying into their entire investing philosophy. Whether that's a strength or a weakness is in the eye of the beholder."
Last year, Fidelity filed an ADV for a managed accounts service, Fidelity Institutional Wealth Advisor, which also sells investment research.
Some 44% of Fidelity-custodied RIAs already use a selection of its asset management products.
Gratis
Some 6,000 advisors spread between broker-dealer reps and RIA advisors subscribe to Fidelity's models -- a four-fold leap in 12 months, according to the firm.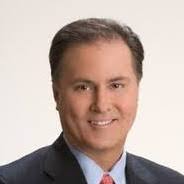 This includes approximately 400 RIAs, as of Oct. 29 -- a 90% increase over the last 12 months.
"The real surprise was just how quickly RIAs embraced the idea of either outsourcing or co-sourcing portfolio construction," says Goulet.
Fidelity provides its models gratis to advisors. It profits from fees charged by the underlying funds.
But the custodian declines to reveal the value of assets managed by its models, owing to the fact that they are primarily non-discretionary, and thus harder to track.
"The idea is to make the platforms and technology infrastructure ... stickier [and] revenue generation is a secondary consideration," says Will Trout, director of wealth management at Pleasanton, Calif.-based consultancy, Javelin Strategy & Research, via email.
"Asset managers are basically giving away basis points by launching free models as they attempt to move downstream and pull in revenue."
---
---
---