Rajini Kodialam: Think of Connectus as a firm with several arms that each do business under their own names.
Brooke's Note: If you can't beat'em, join'em. Focus Financial is the last big roll-up to capitulate to the reality that aggregated autonomy isn't effectively aggregated or autonomous -- at least not for many advisors. But in bringing the Connectus RIA model and brand to market so late in the game, it carries legacy baggage from the old model that could spark intra-firm tension with 70 partners managing $200 billion. Most were sold as a matter of roll-up scripture that Focus finds making entrepreneurs into employees minorly blasphemous. To be a fly in a Brady Bunch square at the next all-company Zoom meeting might tell who blasphemes whom.
Focus Financial Partners (FOCS) has launched a new business model based on scale that caused its shares to jump today (Dec. 22), yet also introduces new conflicts with its existing partners that some see as a necessary gamble.
The New York roll-up launched Connectus, a house brand RIA that acquires 100% of a firm and makes employees out of its owners.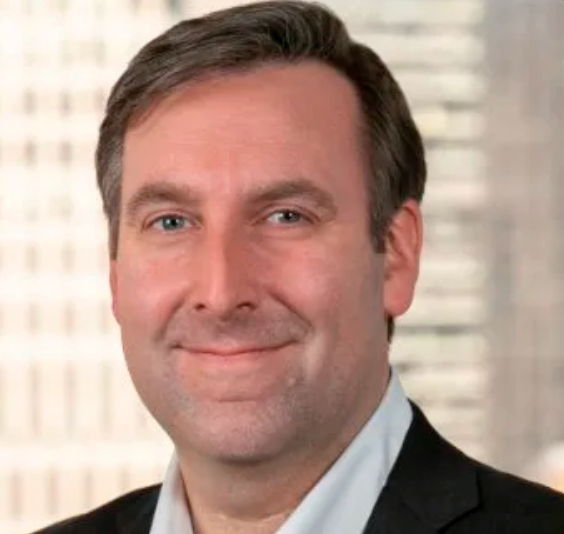 Focus is buying firms and lacing them under one SEC ADV with one technology and back-office system -- putting it more in line with roll-ups like United Capital, Mercer or Hightower Advisors.
"Think of Connectus as a firm with several arms who each do business under their own names," Rajini Kodialam, co-founder and chief operating officer at Focus Financial, told RIA Intel.
'Boutique ethos'
"[They] maintain the boutique nature, ethos, culture of the firm, continue to take care of the clients, but now have ability to leverage the scale of a much larger organization, which is taking care of a good chunk of the back and the middle office for them."
The move also address the question of how to grow the firms organically to supplement Focus's steady but slowed stream of M&A, says a top executive at a TAMP, who asked to remain anonymous to speak candidly.
"Right now they have too much staff and too much real estate. Too many different vendors," the executive says.
"This allows them to build a national RIA and take control and do the things they said they would not do to the firms when they sold them a piece.
"In addition, they are buying product firms, TAMP pieces, insurance, etc. and trying to drive cross sell to move the stock."
Independence lost?
One thing is certain, Connectus will unquestionably help Focus with its financials, says Karl Heckenberg, president, and CEO of Emigrant Partners, a competitor of Focus.
"You can create a lot more cost-efficiency. I have no doubt if we had all 19 firms using the same technology that we'd save money. But it flies in the face of how we let firms make decisions."
But the new model doesn't give Focus a break on high valuations, says Mark Bruno, managing director of ECHELON Partners. See: Mark Bruno, the 'glue' behind InvestmentNews, and sales strategist Julie Parten make it a clean sweep, ending the Crain era with their departures.
"This is them diversifying. I think, over time, some of the companies they've acquired will start to transition more to this model. Long term, this gives them an opportunity."
The TAMP source says advisors lose independence under the new model.
"You become just an advisor. They cut your other people, get expenses down…and eventually turn accounts over to a lower-paid RM when advisor is done as determined by them," the source says.
However, Tina Madon, head of investor relations and corporate communications at Focus, says the firm's advisors are entrepreneurs at heart. "Connectus is designed for an entrepreneur who loves the client service and doesn't want to deal with business management."
She said there is not a set perimeter of advisors who would be best suited for Connectus, but rather firm executives will meet with advisors and determine the best fit.
"it's not something where we come in and say, 'We think you belong here.' That would put us at risk of making a mistake. It's a conversation we have with firms where we sit down and begin to explore options."
She adds: "The reason Focus has been successful is that we find the best fit for each firm. The Focus model is highly dependent on making sure we pick firms that fit with focus and we find the right home for each firm."
Philosophical shift
Focus's network operates in 35 states, has 210 offices, 3,400 employees, 18,000 clients, $200 billion assets under management and about $1.2 billion revenues, according to Tiburon Strategic Advisors research.
The company's stock surged to close at $45.19 a share, or 0.62%, just shy of its 52-week high of $47.18 and more than three times higher than its 52-week low of $12.17 See: Focus Financial IPO marks an RIA milestone one year on, but year two hinges on how Rudy Adolf handles the millstone around his neck--mounting debt
When Focus announced Connectus, Dec. 1, its shares stood at about $39.50.
The stock opened today (Dec.22) at $44.91, following another uncharacteristic Focus deal. It purchased CornerStone Partners, a $9-billion AUM outsourced chief investment officer (OCIO) firm.
It's a business-to-business play outside of retail investing. See: Focus Financial buys B2B outsourcer -- a business model shift that stretches its M&A dollar but also introduces identity issues
The Connectus launch marks a dramatic shift in philosophy.
The roll-up, which comprises 70 business-to-consumer (B2C) financial firms, differentiated itself by leaving entrepreneurs in charge, with big -- averaging about 50% -- claims on cash flow
The idea of creating an employee-based firm was deemed mostly counterproductive for advisors who had purposefully left corporations.
Drawing lines
Focus will actually be competing against its own star advisory firms, such as Buckingham Wealth Partners, Heckenberg says. See: Buckingham becomes KKR-fueled, check-listed M&A 'machine' that now feeds on BAM TAMP clients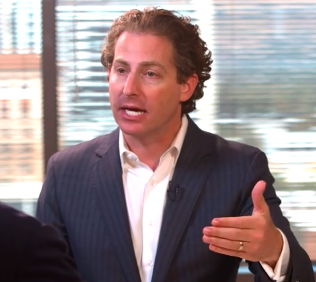 Buckingham is constantly on the prowl for new talent and advisors. Earlier this year, the firm hired Michael Kitces, the popular publisher of the Nerd's Eye View financial blog See: Michael Kitces and Adam Birenbaum are now on the same $50-billion Buckingham team after the blogger called the young CEO with a multi-pronged proposal
St. Louis-based Buckingham has 140 advisors and $18 billion. TAMP Buckingham Strategic Partners has more than 1,000 advisors and $35 billion of AUM.
Focus's longtime star, Buckingham CEO Adam Birenbaum, declined to comment and referred questions to Madon.
Focus executives will make sure the firm doesn't compete with its own firms, Madon says. She says the company will strive to ensure that each partner firm gains the right advisors.
"We approach this industry with entrepreneurs in mind protecting and empowering entrepreneurs. This is another step in that direction. It's a partner firm, similar to Buckingham. It's a partner firm and it's not competing with our partner firms."
Seminal move
Though Wall Street apparently loves the move to greater corporate control, such a sharp shift may be a gamble, says Heckenberg.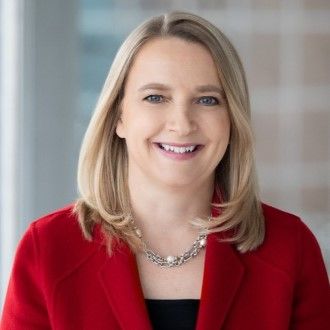 It isn't known yet exactly how existing partners will react, he says.
"They need to pivot," he says. "But this [model change] causes them to be in competition with their own [partner] firms, who they're supposed to be adding value to."
Madon disagrees; Focus is making a seminal move, she says.
"It's an evolution of the business model – not a revolution. It's not a big switch," she says.
It's a big switch based upon big changes underway in an RIA deal market where Focus's M&A dollar doesn't stretch nearly as far as before, Heckenberg says.
"To me, it signals the platform market is drying up and they don't feel comfortable with the valuations."
Madon says that in fact Focus is demonstrating plenty of comfort with valuations. See: Focus Financial CEO pumps brakes hard on M&A market, waiting for a return to 'normal' -- and buyers of Focus stock bid up price as debt ratio improves
"This will be one of our best M&A years we've had despite the pandemic. The idea that we're struggling competitive is something that I take issue with because the numbers don't add up," she says.
Hot competition
So far, Focus has made 25 deals, about 26% behind 34 deals for all of 2019. The company has added seven partner firms and 18 mergers.
The numbers are less than 2019, which is due to the pandemic, but Madon says the firm is on par with its 2018 and 2017 numbers. Focus scored 25 deals in 2017 and 2018, respectively.
Focus ran into a M&A buzzsaw in the form of Toronto-based CI Financial, which dominated the market in 2020, with 12 deals so far. It may be even more formidable in 2021. See: A hotshot Canadian CEO tears through the RIA market like the polar vortex, sweeping up $16 billion in AUM and ringing the bell on an NYSE listing that could fuel even more deals
"I wouldn't want to compete in the acquisition space as a control buyer. CI literally has billions of dry powder at this disposal. They're a sea-change for private equity roll-ups. This is the asteroid coming to earth, and everyone else are dinosaurs," Heckenberg says.
But it's effective, says the TAMP executive.
"It's a way to cut expenses over time; once they roll into central RIA you can cut people, water down offerings, cross-sell more easily."
Going down under
Of particular interest about New York-based Connectus is its purchase of three advisory firms in Australia. Escaping the U.S. market could be a wise move, says Bruno.
Connectus earlier this month purchased Sydney-based Brady & Associates Group; Link Financial Services in Caulfield North, Victoria and Westwood Group in Brisbane.
"They went and bought three firms in Australia. The question is that market less crowded?" I don't know if it's a way to avoid high valuations and be an early mover in a new market. We'll see how this goes," Bruno says.
---
Related Moves
December 17, 2020 – 3:02 AM
---
---
---
Jeff Spears
December 23, 2020 — 4:15 PM
My opinion of this has been trumped by the market taking the stock to all time highs. The markets are smarter than Rudy and me.
---