Kelly Trevethan lasted less than a year at a Goldman Sachs-owned United Capital.
Brooke's Note: For 25 years, we've watched Wall Street break away to Main Street. So it was quite an experiment for Goldman Sachs to simply buy back a $25-billion raft of advisor assets -- advisors included -- to complete the circle of life. But then the question was: What next? Can you be owned by Wall Street but walled off enough from the machine to live like a ... Main Street independent. Kelly Trevethan's departure from United Capital a year after the deal hardly constitutes a trend, but it raises an eyebrow. He wasn't just an advisor. He was Joe Duran's advisor and a big-time veteran of the Newport Beach, Calif., roll-up.
Kelly Trevethan just left Goldman Sachs and became the first 'United Capital' breakaway advisor. He has also split with United Capital founder and former CEO Joe Duran, who had been a client from1993 until about three years ago, a source said.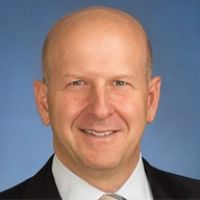 Trevethan is now at Mariner Wealth Advisors where he began work last week. Trevethan is working out of the Overland Park, Kan., company's San Francisco office.
He is the first advisor, to date, that Mariner has recruited from Goldman since the merger, says Mariner CEO Marty Bicknell.
"Anytime there is an acquisition like that it causes people at a minimum to have conversations. I've not heard of any issues that they're having," he explained.
Trevethan was high profile at United Capital both for his substantial assets and as the personal advisor of Duran and his wife. Bicknell confirmed that he is no longer Duran's personal advisor.
Tight lips
A source familiar with Trevathan's move to Mariner says the San Francisco advisor was uncomfortable with strictures placed on how he could advise clients.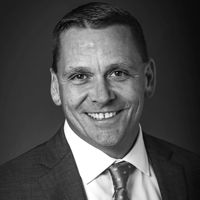 Goldman Sachs introduced its own investment products, reduced latitude to customize portfolios and heightened compliance, according to the source.
Patrick Scanlan, a spokesman for Goldman Sachs, declined to comment for this story.
Bicknell said Trevethan's decision to join his $32 billion AUM firm was not based on a long-established personal relationship. "I had known him but not extensively." he said.
Bicknell could not say if Trevethan is bringing assets or clients to Mariner. He also said that as part of Trevethan's agreement, he could not comment for this story. "I can't get into that," he said.
Trevethan also did not immediately respond to a LinkedIn request seeking comment -- perhaps for legal reasons.
"Because of the agreements, he can't talk publicly for a while," Bicknell said.
Recruiting drive
Trevethan joined Mariner as part of a big recruiting effort. About 144 of its 325 advisors have joined the firm in the past three years.
So far, Trevethan is one of 24 advisors, with $2 billion in new assets, Mariner has recruited this year, Bicknell confirmed.
Mariner had brought on a record number of 50 advisors in 2019 and 35 advisors in 2018. The company will recruit about 28 to 32 advisors by the end of this year, Bicknell says.
Even though Mariner's recruiting was slowed by COVID-19, Bicknell says things are picking up.
"Things are much, much better now. There was a period in March and April where people were just kicking the can down the road.
"With the Zoom calls, at least, you can see the individual and read the situation. It's better than a plain phone call. But it's better to be across the table."
Key player
Trevethan was well known in the RIA industry because in 2011, United Capital began heavily marketing his program dubbed, "Honest Conversations," which allows couples to express their attitudes about finances and investments by using cards.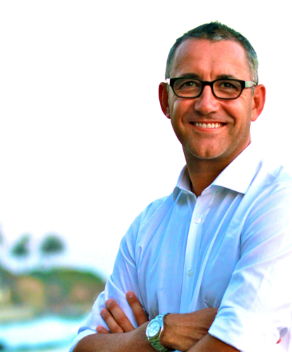 He famously tested out the method with Duran and his wife in 2011. See: Joe Duran tries out novel financial planning strategy on himself and his wife
In 2011, his United Capital office managed about $500 million.
Trevethan, who started his career in 1983, in wealth management at Bear Stearns, told RIABiz in 2011 that his goal was to help couples work through their hopes and fears and create financial plans, with a special emphasis on encouraging wives to participate.
"[Often] you often get a husband who is an 'alpha' who cuts off his wife the second she opens her mouth," he said at the time.
At the heart of the process were decks of flashcards, each containing a different goal and value. One deck is given to each spouse who then orders the cards in terms of priority. They share the results with one another.
"It's like 'The Newlywed Game,'" Duran explained in 2011. He added: "You'll have a spat if you don't have a moderator in the room."
The magic of the cards is that it empowers both spouses to express their views in the meeting, said Trevethan.
On Goldman's personal finance website, the company still uses the "HonestConversations" program and displays a short video to pitch its importance.
Accelerated expansion
Despite the loss of talent, Goldman Sachs has done some poaching of its own.
It picked up recent hires from Schwab and Pershing as it prepares to leverage its Folio Financial deal. See: Goldman Sachs buys Folio to gain an RIA-custody toehold, and gets robo-advisors in the bargain, days after Schwab buys Motif
The renowned New York investment bank nabbed Schwab Advisor Services managing director Richard Lofgren and BNY Mellon Pershing director Bill Dalton. See: Goldman Sachs lifts two superstar RIA recruiters from Schwab and Pershing, tipping hand on a big push into the RIA space, targeting early 2021 custody launch
Goldman Sachs bought United Capital for $750 million in cash In September 2019. At the time United Capital had about $25 billion in AUM with 100 offices across the country. It was part of a big shift toward fiduciary wealth management at the firm.
Goldman Chairman and CEO David M. Solomon said during the third-quarter earnings call, Oct. 14th, the United acquisition is succeeding.
"...Last year we made an acquisition in United Capital that we think accelerated our expansion into high-net-worth wealth in a meaningful way.
"And we've now been integrating that quite successfully. So we continue to look broadly at things that can extend our strategy and accelerate the pace," he said.
Solomon says the company has had 700 referrals this year representing $2.5 billion of assets.
Financial pedigree
Previously, Trevethan was head of the San Francisco office of Goldman Sachs' personal financial management, within the consumer and investment management division.
Trevethan oversaw The Trevethan Group at Oppenheimer & Co. from 1995 to 2008. He broke away and joined United Capital in 2008.
That same year, he also co-founded The Physicians' Financial Resource Group, a team of financial advisors whose broad financial services platform focused on sub-specialty physicians and medical groups.
Trevethan and his wife are owners of a Napa Valley estate winery in St. Helena, Calif. He is also a partner and board member of Alpha Omega Winery.
---
Related Moves
January 15, 2020 – 2:42 AM
---
November 8, 2019 – 4:52 AM
---
---
---
Mentioned in this article:
Mariner Wealth Advisors
RIA Welcoming Breakaways, RIA Serving Endowments/Foundations, Advisory Firm
Top Executive: Marty Bicknell
---
---
---
Ascendant
November 5, 2020 — 6:30 PM
Trevethan blatantly stole the "idea" for Honest Conversations from Wells Fargo, who had been using their own Envision program for years. Same thing exactly only Trevethan tried to convince people his little game was just as good if not better.