Chip Roame: Many SPACs have lighter management teams, often led more by investors than by operators. The Lefteris team has three former CEOs.
Brooke's Note: When we first heard the formal announcement that Mark Casady had launched a SPAC, we hustled a story out the door trying to hit on the major points of who, what and why. Since then Oisin had a chance read about 80 pages of the S-1 SEC (IPO) filing to get at the details. The result was to learn where this is all headed, when things need to happen and how come a deal that gives its organizer so much front-end reward still incentivizes that person to make it work on the middle and back end. Zero success is assured, which is perhaps why the upside boggles the mind.
Mark Casady gets how it looks that he's maybe $50 million richer -- on paper -- for setting a up a public company that has $200 million in cash as its chief asset -- but he's up to something else, and it's big.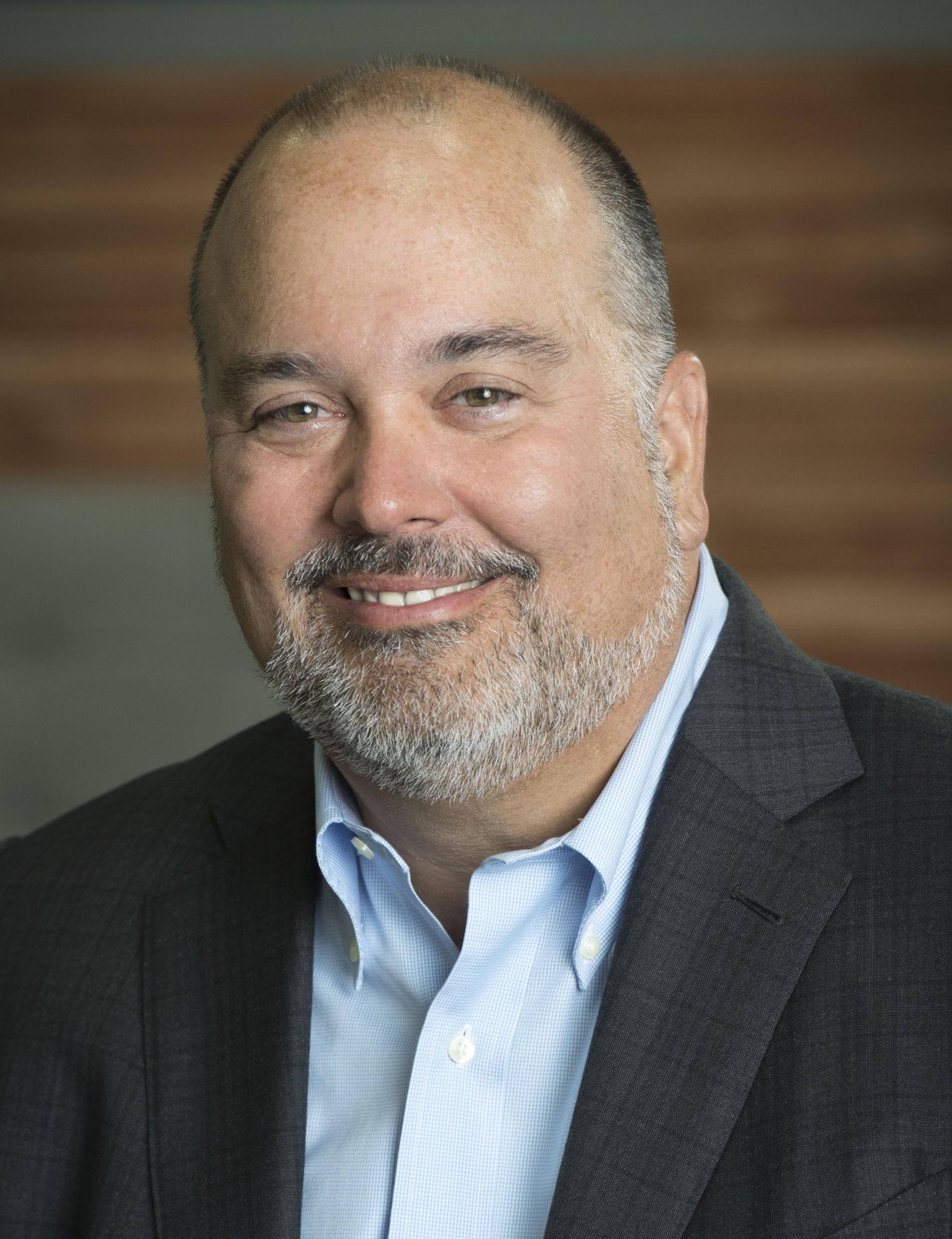 "We are not looking for a one-time windfall with Lefteris," says the executive chairman of Lefteris Acquisition Corp., via email.
Success will look more like Casady heading an IPO assembly line that mints vibrant publicly traded financial technology firms.
"If this first one goes well it will lead us to do a second and so on," he explains.
"We are looking for ways to create a sustainable and proven path for mid-sized companies to go public as a way to get the capital they need in a format that is better than doing it themselves."
The Boston-based special purpose acquisition company (SPAC) completed a $200 million initial public offering (IPO), Oct. 23.
Casady invested $25,000 and made a $250,000 unsecured zero-interest loan to Lefteris in exchange for a 20% stake, according to its SEC Form S1.
With the SPAC financial engineering phase completed, the challenge is to buy the right financial technology company -- effectively removing the SPAC label from the enterprise. See: Mark Casady completes IPO of Lefteris 10 years after LPL Financial's initial public offering and plans to use the SPAC's $200 million raised to lift mom-and-pop fintechs.
"Our goal is for the company to have a successful launch in the de-SPACing phase but to be even more successful a year later and several years later," Casady continues.
Ticking clock
SPACs typically have two-years to complete a purchase before facing stiff consequences.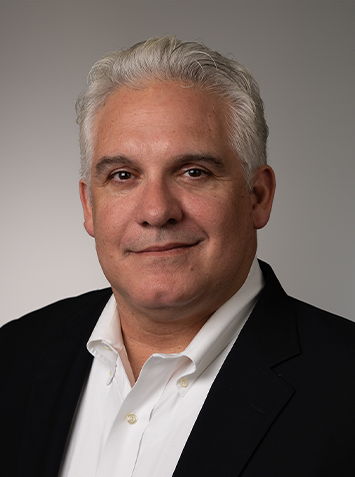 Shareholders can then redeem their cash minus expenses, and founder(s) lose their shares in the process.
Lefteris presumes fintech entrepreneurs won't sniff at cash but they may be especially light on experienced managers -- setting the stage for synergy, according to Charles 'Chip' Roame, a Lefteris board member and managing partner of Tiburon, Calif.-based consultancy Tiburon Strategic Advisors.
In fact, this spurred his involvement, he says, via email.
"Many SPACs have lighter management teams, often led more by investors than by operators … [but] Lefteris is led by five executives I've worked with ... who have substantial collective operational expertise … [including] three former CEOs."
"This is unique and bodes well for the firm(s) with which [Lefteris] partners," Roame adds.
Casady, former LPL chief executive, is known for corporate success. But since leaving the Fort Mill, S.C. IBD, he's immersed himself in young, striving firms as general partner and co-founder of Cambridge, Mass. VC Vestigo Ventures, which backs Vestmark, LifeYield, and Digital Assets Data, among others.
He also has three IPOs under his belt, including Lefteris.
Sizable gains
SPACs raise funds based on the credibility of go-anywhere executive superstars who promise to confer their operational knowledge on companies looking to get beyond scrappy survival mode.
Lefteris' IPO catapulted the price of its founder shares more than 2,000-fold, from $0.005 to $10.
This bumped the value of Casady's 19.8% Lefteris stake by a provisional $49.5 million, and the stake held by each of the SPAC's three independent board members, Roame; April Rudin; and Asiff Hirji by $199,900 a piece. Founder shares typically account for 20% of an SPAC's ownership.
But such gains -- Casady transferred 20,000 shares to each board member in September -- depend on the company's success, and all Lefteris founder shares carry a conditional lockdown.
The shares can not be sold until one year after Lefteris buys or merges with another company; all the SPAC's shareholders can cash out; or Lefteris' share-price stays above $12 for 20 out of 30 days, 150 days after it finalizes an acquisition.
As well as a bump to his own personal stock portfolio, Roame's California consultancy, Tiburon Strategic Advisors netted $25,000 from Lefteris for access to its research.
Getting paid
Both Casady and Roame declined to answer specifically whether Lefteris' Tiburon subscription was a prerequisite for to gain a board seat, citing disclosure rules for public companies.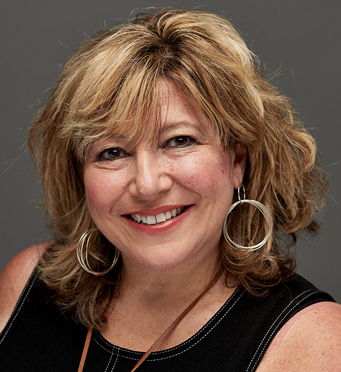 Roame, who sits on the firm's remuneration committee alongside Rudin and Hirji, also declined, on the same grounds, to discuss why David Bergers, Lefteris' general counsel, and Roessner, the firm's CEO will receive no salary; whereas Jon Isaacson will earn $350,000 per year as chief financial officer.
Bergers served 15 years in various positions at the SEC. Roessner most recently spent just under eleven years at E*Trade, where he was CEO between Sept. 2016 and Aug. 2019. Parker, Lefteris vice chairman, is a former Edelman Financial Services -- now Edelman Financial Engines -- CEO. A position he held between Jun. 2016 and Dec. 2018.
Isaacson is also an Edelman alum. He served as the firm's CFO between Nov. 2017 and Dec. 2018. Most recently he worked as CFO at medical technology firm Senseonics.
Again, on disclosure grounds, Casady declined to answer whether Morgan Stanley, the SPAC's underwriter, will need to exercise its 45-day right to purchase 3.375 million shares in case of over-allotment during the IPO.
SPAC season
IPOs are most commonly associated with blockbuster multi-billion dollarf deals -- the average IPO in 2019 was $279 million, a five year record, according to FactSet data. Lefteris targets financial technology vendors with a potential pre-IPO enterprise value of between $600 million and $1.3 billion.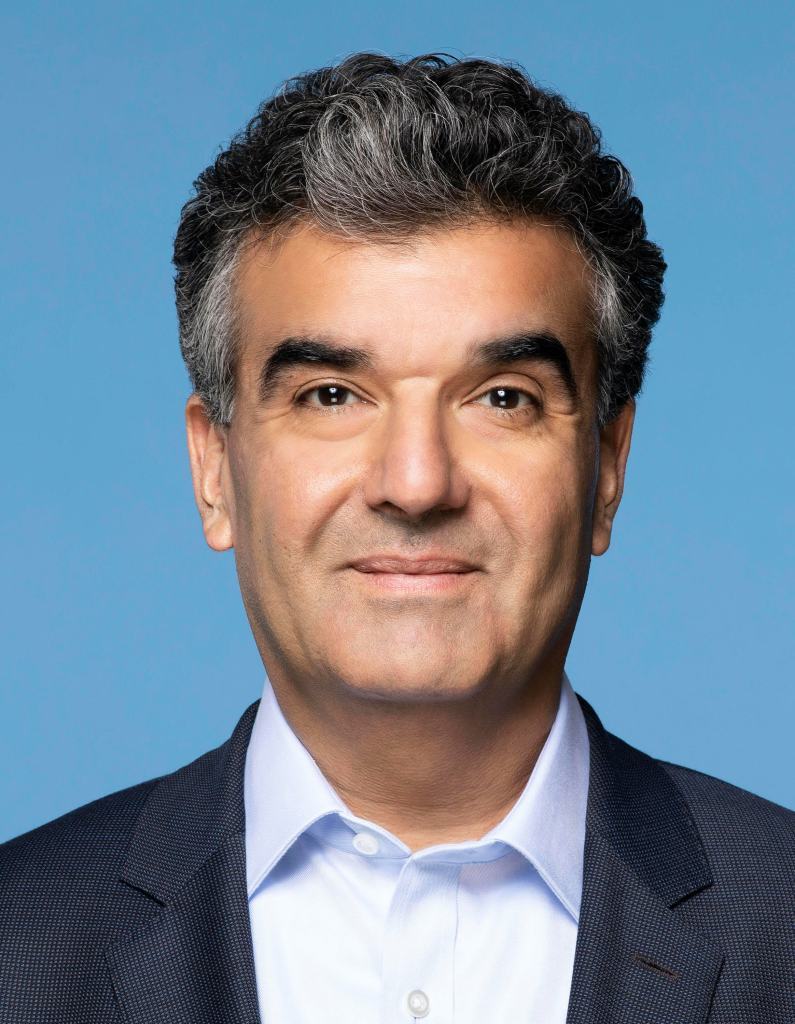 The largest SPAC IPO to date came on July 22, 2020, when activist investor Bill Ackman raised $4 billion at a per-share-price of $20 to target a technology unicorn. As of Sept. a record 82 SPACs went public, bringing in a total of $31 billion this year.
The deals have some guardrails. When an SPAC floats on the public market, the majority of the money raised remains in trust, until the firm closes an acquisition or merger.
SPACs are also much less likely to fail to complete a purchase today then they were before 2015, according to a Nov. 2nd SPAC report from New York consultancy McKinsey & Co.
The report observes that between 2015 and 2020, more than 90% consummated a deal; whereas before that date, 20% did not.
Nasdaq-listed Lefteris currently holds $2.1 million in ready cash, and $200 million in its trust account. Nasdaq rules require holding in a trust at least 90% of all money raised by an SPAC IPO.
Lefteris expects the trust will yield roughly $450,000 in annual interest, at a rate of 0.2%
Vocational move
Once a deal is completed, management isn't obliged to stay the course and steer the new firm for the long-haul.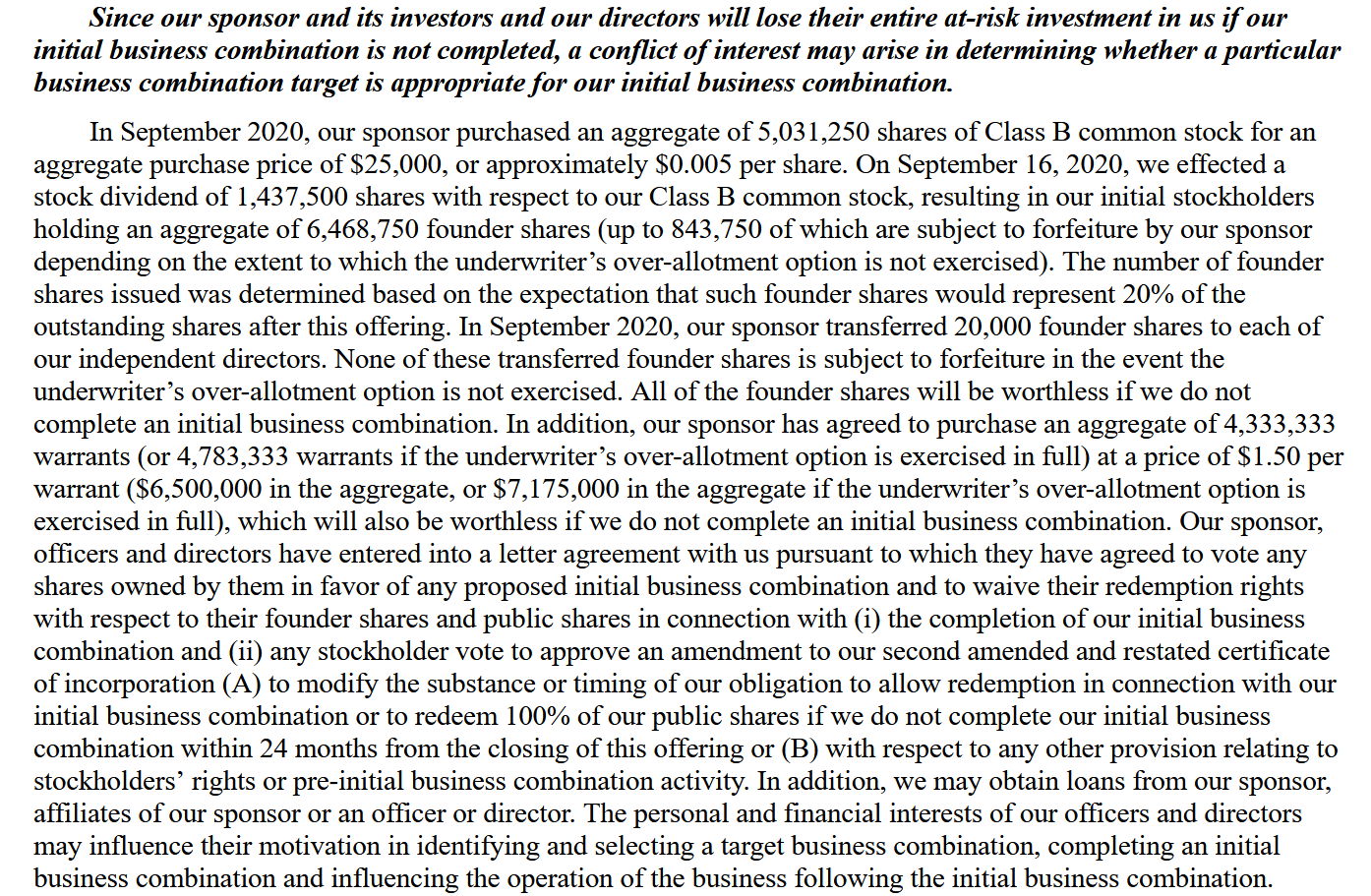 Lefteris' SEC filings show that the earliest Casady, Roame, Hirji, and Rudin can all cash-out is 150-days following a finished M&A deal, if the market responds by bumping the acquired firm' share price 20% above Lefteris $10 IPO-price.
Their stay as board members is also confirmed for two years, until Oct. 2023.
But in two thirds of operator led SPACs like Lefteris, its founding member takes a chair or vice-chair role in the acquired company, according to McKinsey.
Getting involved with Lefteris was as much a vocational move as it was a business opportunity, adds Roame, who also sits on the boards of Envestnet, Edelman Financial Engines, Facet Wealth and the mutual fund board SA Boards under Buckingham Wealth Partners.
"I receive offers weekly … [but] Tiburon keeps me plenty busy, and I want to have a huge positive impact with my time … [so] I look to join operators focused on transforming very large markets," he explains.
"I'm motivated to play a role helping public markets better understand various wealth technology businesses. Lefteris affords me one such opportunity. I believe in [its] targeted wealth technology opportunity, and its proven operators."
Lefteris has not disclosed if Bergers, Roessner or Parker's involvement is tied to a minimum duration.
Changing incentives
Lefteris four early stage share-holders have an lockdown incentive to ensure the firm drives a hard M&A bargain -- and that it snares a potentially lucrative target.
But, if identifying a prospect, or closing a deal drags on too long, the calculus flips, as the firm's SEC filings acknowledge.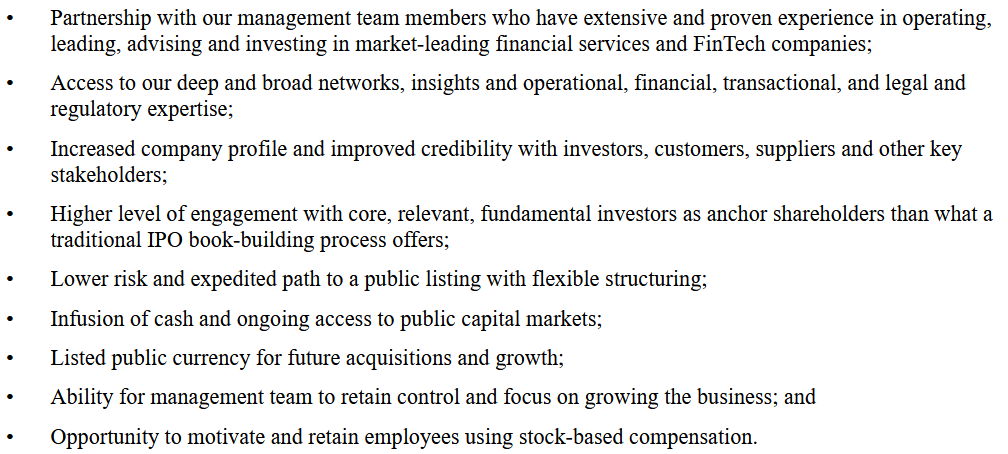 In the event Lefteris stumbles toward its two-year deadline without buying a firm, the incentive to close for its founder grows, even to close a deal on less than favorable terms.
In the absence of a deal, although IPO-investors can recoup their investment from the SPAC's trust account, minus expenses like accrued taxes, the SPAC's founder can not.
"All of the founder shares will be worthless if we do not complete an initial business combination," Lefteris states in its S1 filing.
"Since our sponsor and its investors and our directors will lose their entire at-risk investment in us if our initial business combination is not completed, a conflict of interest may arise in determining whether a particular business combination target is appropriate for our initial business combination."
Furthermore, Lefteris is not obligated to gain shareholder approval for an acquisition unless the firm issues a fifth or more extra shares to raise fresh funds, or if it proceeds with a reverse merger.
That said, investors can opt-out of target opportunities and receive reimbursement, and the boon of a SPAC for investors is that they, like Casady, can get in on the ground floor pre-IPO, but without high minimum qualifications or lock-up periods common to more traditional private investment.
The SPAC's annual expenses are budgeted at $1 million, including legal and accounting fees; SEC, FINRA, and Nasdaq expenses; and insurance costs, according to its SEC filings.
Post IPO backers
An Economics professor and a former JPMorgan hedge fund guru spearheaded the purchase of two large stakes in Lefteris, just one week after its IPO.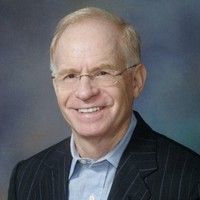 Andrew M. Weiss, professor emeritus for economics at Boston University and CEO of Weiss Asset Management, and Siu Min Wong, chief executive of New York hedge fund Linden Advisors purchased 34.87% and 33.4% of the Boston SPAC on Oct. 21 and Oct. 23, respectively, according to SEC data.
Weiss took a 9.5% stake in Lefteris, as did two firms under his control, Weiss Asset Management, and WAM GP. A third, BIP GP, bought a 6.37% stake.
Wong, a former JPMorgan vice president snapped up 8.8%, as did his hedge fund, Linden Advisors. Linden GP and Linden Capital both took stakes of 7.9%.
The two groupings have owned SPAC shares in the same firm at least once before. Both invested in SPAC the Tiberius Acquisition Co., which closed its own purchase earlier this year.
Neither Weiss, nor Wong responded to a request for comment.
Highs and lows
Lefteris initially targeted a $250 million raise, but the IPO only yielded $200 million. The firm traded at a price of $9.91, as of Nov. 3. It hit a low of $9.82 on Oct. 27.
This sum will be fully used, should Lefteris succeed in purchasing a financial technology vendor. But the firm does not rule out raising further financing to fund a larger deal, according to SEC filings.
Such fundraising may include floating more shares, bank loans, private placements or the use of a merger; the SPAC will obtain no less than a 50% majority stake.
Nor are investors guaranteed a full return on their investment once any purchase goes through. Indeed, SPACs have a lackluster record for generating returns.
"Since 2015, the 89 SPACs that have completed mergers have an average loss of 18.8% (and a median loss of 36.1%), compared with the average aftermarket gain of 37.2% for other IPOs through July 24," according to Institutional Investor.
The trade magazine states that only 29% even posted a positive return. The data was sourced to Renaissance Capital, an IPO tracker.
McKinsey's SPAC report, however, highlights that operator led firms like Lefteris, where leaders have C-suite experience, can and do radically outperform those led purely by investors.
"One year after taking a target public, operator-led SPACs traded about 10 percent higher than their sector index and much better than other SPACs [at] a premium of about 40 percent," the report states.
"SPACs behave differently from other SPACs in two ways: they specialize more effectively, and they take greater responsibility for the combination's success."
---
* Although an Oct. 23 release did not define financial technology specifically, SEC filings reveal Lefteris' "emphasis" is on firms revamping traditional financial services software; those working on regulatory and compliance software; or those modernizing insurance software.
---
Related Moves
September 10, 2019 – 10:52 PM
---
---
Mentioned in this article:
---
---
---
Brian Murphy
November 6, 2020 — 2:05 AM
Mom always said - if you don't have anything nice to say, don't say anything. Good luck with all that.
MoneyClip
November 6, 2020 — 12:46 PM
---