Gaurav Sharma: We'll find your money, make sure you get an IRA right for you, and we won't stop til it's done.
Brooke's Note: Companies, investors, advisors and recordkeepers all have a 401(k) rollover problem. "Roll" suggests friction-free movement. They should be called 401(k) clunkovers based on the paperwork needed to make these asset transfers from 401(k) account at ex-employer to IRA account at the investors bank or brokerage of choice. But -- to my knowledge -- nobody ever thought to make a company specifically geared to making rollovers happen. But here you have an ex-hedge fund guy determined to have the next phase of his career be more mission-driven yet wanting to keep score in dollars The result is a company in Capitalize [URL is hiCapitalize.com] that could solve a big problem -- and make a score if early VC dollars are any indication. As a person with a stranded 401(k) plan, I vote for his success.
A start-up business in New York City is tackling a financial advice problem so big and intractable nobody has ever wanted to deal with it head on -- $250 billion of defined-contribution pension assets annually that fail to roll over.
Capitalize, a first-year, early stage company with $2 million in VC backing, is focusing its business model -- for now -- on becoming Grand Central Station for 401(k) rollovers.
Long-term, Capitalize has a bigger plan to shift from facilitating fund flow between accounts to providing a central account to American employees who increasingly switch employers -- all the time.
"We switch employers every few years," says Capitalize founder and CEO Gaurav Sharma. "A consumer can have one account to manage, synchronize and transfer accounts throughout their career."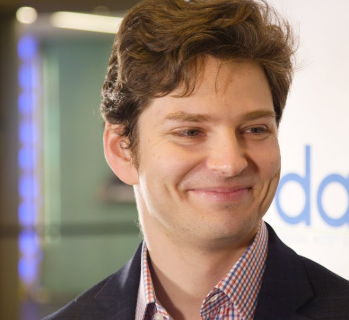 Assets in individual retirement accounts (IRAs) totaled $9.5 trillion at the end of the first quarter this year. Americans held $7.9 trillion in all employer-based DC retirement plans in March, of which $5.6 trillion was held in 401k plans.
Job mobility only continues to increase in velocity and the industry is waking up to the implications of ignoring the clogged 401(k) rollover pipeline.
Fidelity Investments, for example, put out a release in February saying it would, henceforth, be willing to manage the funds where they get stranded. See: Fidelity Investments rewrites the 401(k) rollover script by allowing plan participants -- with a small catch -- to skip the IRA and have the plan sponsor hold the account post-employment
Account purgatory
Capitalize's mission is to make saving for retirement easy by making the rollover process digital-app-driven where possible, hand-holding enabled when needed and free of charge to plan sponsors and plan participants.
"It can be $200; it can be $200,000," says Sharma. "We hold your hand. We'll find your money, make sure you get an IRA right for you, and we won't stop 'til it's done."
Focusing the Capitalize business model on the rollover process itself is a "smart play," says Lex Sokolin, global fintech co-head at ConsenSys.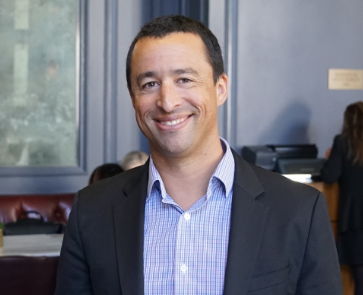 "By being so close to the source of the revenue, I would expect them to have much better economics in the short run than other digital wealth/asset/bank applications," says the London-based analyst. "You are plugging into a key money movement moment."
Indeed, about $750 billion goes into motion each year.
That includes nearly $500 billion from about five million employees who successfully rollover balances each year, but 10 million workers fail to rollover an additional $250 billion. See: Why luring 401(k) assets to IRA rollovers in a post-DOL-rule world remains child's play, which keeps $7.6 trillion in the IRA game and growing
The latter group includes about five million employees with a collective $100 billion, who simply cash out, pay the taxes and accept the penalties.
Another five million people with a collective $150 million get caught up in the system. Those balances often remain at the old employer adding to an estimated 30 million people in 401(k) account purgatory.
The money is still theirs, but they have no access or control of it.
Tracking down accounts
Sharma, 35, who is Australian and speaks with a twangy accent, acknowledges he is all but offering a free public service. He admits his beneficence is aided by a successful early career working at big hedge funds that compensated him well.
Yet those attuned to private profits -- three bona fide venture capital firms that provided $2 million in seed capital -- are now helping foot the bill for his growth. The money actually materialized in March, but the firm held off during initial onslaught of Covid-19 from making an announcement.
For now, Sharma has yet to fully automate rollovers but in case where it comes up short, human support makes sure the job gets done.
For people whose recordkeepers and plan sponsors still loyal to analog-era systems, Capitalize staff track down old orphaned 401(k) plans before the transition process begins.
Those tasks are currently fulfilled by a 10-person staff, with four recently hired.
Latent opportunity
The venture has already impressed some experienced investors.
Bling Capital, an early-stage venture fund based in San Francisco, led Capitalize's funding round. Greycroft, RRE Ventures and Walkabout Ventures also put up cash.
Early 401(k) entrepreneurs like Mike Alfred, co-founder of BrightScope, the first to digitally track plan-sponsor portfolios, sensed that the broken rollover system was an opportunity up for the taking. See: Mike Alfred also exits BrightScope to follow brother Ryan into cryptocurrency sphere
"We talked about this market extensively at BrightScope," he says. "Betterment and others like it have shown that speed and UI are huge differentiators. Let's see if Capitalize can capitalize on this latent opportunity in the massive rollover market."
The rollover problem is bigger today than when BrightScope was collecting data from plan sponsors, Sharma says.
"Pre-smartphone, we expected financial and legal matters to have phone calls, faxes etc.," he says. "Now what you do is on a mobile phone."
Shifts in behavioral norms are something that other firms have seized on to propel new ventures, says Sokolin.
"The insight more broadly is that it's not having the app that matters, but plugging into the behaviors of the customer as close as possible to intent," he says.
"There was a company in the banking space that did really well by specializing in switching direct deposit on behalf of banks. So if most of the money in your bank account comes from the direct deposit relationship, having a vendor that helps a customer make you their default bank is a very high value activity.
"That was a smarter investment than pouring more money into Google Ads for customer acquisition. This feels similar," he says.
Referral fees
Sharma and Bling see big investment potential for Capitalize in the use of a monetization model that somewhat follows the successful lead of NerdWallet.
The service will be free to employees and their employers (who have an incentive to get the plans of ex-employees off their books) but levy a fee on the IRA providers who receive the rollover proceeds in instances where the participant seeks a referral.
"Sixty percent of users have not had an IRA," hence, they are open to a referral to an IRA provider willing to pay a referral fee, Sharma says.
In cases where the customer asks Capitalize to roll the cash into their existing account that has no referral fee arrangement, the service ends up being free.
"We'll help even if we don't get compensated," he says.
Capitalize declined to identify an of the IRA providers that pay it fees or say how much it gets paid for referrals.
Asked if the list of IRA providers that receive referrals is whittled down to the handful who agreed to pay, Sharma said, "no," but added: "Over time the list may whittle."
Asked if a rollover-receiving bank or broker can freeload, he says it will only work to an extent. The paying customer has the advantage because Capitalize will invest to build its system to flow most seamlessly to paying customers.
"There is a large incentive to partner with us," Sharma says.
Sokolin agrees.
If a retirement provider collects 50-basis-points on most of the retirement assets over 10 years, of whatever is the average tenure inside a 401(k), then paying a third party to make it easy to move those assets is a very economic investment."
Still, Sokolin says he wonders whether Capitaize has a destiny as a big standalone player or a bauble on the chain of another company.
---
---
Brian Murphy
November 4, 2020 — 5:48 AM
Umm...Houston, we have a problem. I'll lay out what I think are the issues here - perhaps someone associated with Capitalize can respond if they see fit. Capitalize will likely be viewed as an RIA by regulators (SEC & DOL). I believe in order to "recommend" an IRA over a client just continuing the hold her assets within the pre-existing 401(k), the advisor needs to document the economics of such advice - ie) is it cheaper to retain the 401(k) or move it to an IRA - and likely present it back to the client for approval before assets are moved. Now, throw in a business model that is based on referral compensation from IRA providers and things get really sticky, really fast. Add on the following issue. In a 401(k) plan there is a "default option" - let's say for a big company that happens to be a series of extremely low cost target date funds that the unsophisticated client is invested in. Rollover the money and it likely ends up in cash. Then what? Is Capitalize advising the client on what investment(s) to make in the new IRA? If not, it's hard to make the economic case that end result leaves the client better off than he/she would be in the old 401(k). In all cases, a fiduciary (which I believe Capitalize will be) has to work in the BEST INTEREST of his/her client. Seems to me there's a rather large conundrum here. FWIW there was a company running a similar business maybe 15 years ago that eventually folded into another organization - Rollover Systems, now Retirement Clearing House (https://rch1.com/).
MoneyClip
November 4, 2020 — 4:03 PM
---