Liz Michaels will co-lead Aperio after her firm becomes a BlackRock subsidiary.
Brooke's Note: For one day at least, Sausalito is the center of the RIA universe's attention thanks to some very New York money descending from the skyscrapers to buoy one of my neighbors here near the waterfront and across from Mollie Stone's. Aperio deserves credit for taking an idea way ahead of its time in 1999 and sticking with it until even BlackRock could not ignore its potential for disruption. There's an art to buying a leader in a new market before it's too late, and BlackRock has a knack. There's also an art to selling out before some Johnny-come-lately lucks into beating you at your own game at the 11th hour. Aperio sold shares first in 2018 to Golden Gate Capital and again with its PE buyer two years later. I'll know there's really a deal when I see Larry Fink jogging down Gate 5 Road.
BlackRock Inc. agreed to buy Aperio for $1.05 billion in cash after other buyers took a pass on the direct-indexing firm, and its assets grew tepidly.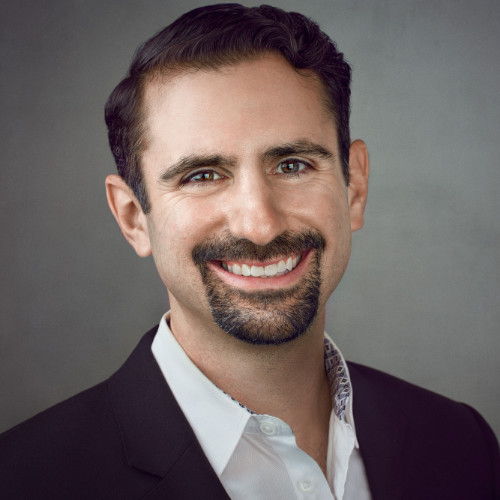 Sensing a shift to a post-ETF era, BlackRock joins an industry trend; Morgan Stanley bought Parametric, Schwab bought Motif, Goldman Sachs bought Folio and Fidelity teamed with Ethic. See: Morgan Stanley's Eaton Vance deal yields a golden nugget-- Parametric--and a means to own the direct-indexing super trend -- at a bargain $7 billion
Direct indexing was long a bridesmaid to ETFs but caught a break when brokers capitulated to zero-fee commissions in late 2019.
Direct indexing is a form of separately managed account. BlackRock explained the significance of that customizable and tax-efficient category in its release.
"The U.S. retail and wealth SMA market totals approximately $1.7 trillion in assets and is growing at approximately 15% annually and 35% among RIAs," it says.
Martin Small, head of BlackRock's U.S. Wealth Advisory business alludes to the future-minded nature of his firm's purchase in a release. The deal will close in the first quarter of 2021.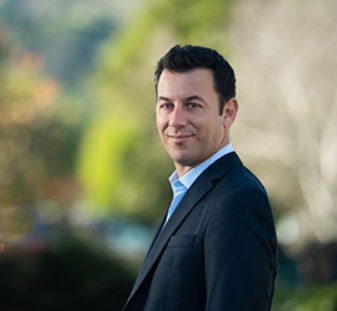 "The wealth manager's portfolio of the future will be powered by the twin engines of better after-tax performance and hyper-personalization. BlackRock and Aperio, working together, will bring unmatched capabilities to meet these objectives," he said.
Nominal price
The deal makes sense on a number of levels, says Vijay Rao, founder and CIO of JustInvest, a direct indexing startup in Oakland, Calif. with a number of staff who came over from Aperio.
"There is no doubt that both firms are acutely aware that direct indexing is the future of the business and the next iteration in the product landscape for RIAs," he says. "We feel confident in the BlackRock and Aperio team arriving at a price they felt was mutually beneficial." See: With Schwab in Motif mode, Jon Stein tells Bloomberg Betterment's ETF view is shifting, talks 'revolution,' but declines through spokesman to confirm any imminent shift to direct indexing
It was a price nominal enough that BlackRock did not need funding, according to the firm's release.
The New York manager's deal yields about $39 billion of passively managed AUM at a price that will be dilutive to its earnings per share-- but just barely.
Aperio "had been in talks with a number of asset managers over the past year," according to The Wall Street Journal.
On a "cash basis," the Sausalito, Calif., firm's acquisition is accretive to BlackRock, a $7.8 trillion-plus manager focused primarily on selling through third-party intermediaries.
Aperio, founded in 1999, reported $34 billion of AUM in June and $36 billion in September. It has since added about $3 billion to total $39 billion as of Nov. 24. The S&P 500 has risen about 20% over the same time.
Strategic priority
The deal evokes BlackRock's legendary purchase of iShares -- then a big San Francisco exchange traded fund (ETF) pioneer with $300 billion in assets.
The $15.2 billion acquisition assured that BlackRock didn't get left behind by the seminal shift to ETFs. The iShares brand now has $2 trillion plus of assets.
The Aperio deal's valuation wasn't based purely on cash flow, says Joshua Levin, co-founder and chief strategy officer of OpenInvest, a San Francisco direct-indexing startup, who wrote a column on the topic for RIABiz. See: With the action at Motif, Folio and Parametric as exhibits, RIAs may be on the verge of buying investments more like Spotify music, less like CDs
"The valuation is clearly not driven solely by AUM, but rather the strategic priority for BlackRock to expand its capabilities in custom indexing quickly," he says.
"The space is red hot and is providing a differentiated source of value in an otherwise evaporating asset management landscape.
"Finally, for someone like [BlackRock CEO] Larry Fink, an acquisition of this sort can act as a catalyst for the organization to move in the right direction, without waiting years to develop something in-house," he says.
The deal was mostly between BlackRock and Golden Gate Capital, which purchased a majority stake in Aperio in 2018. At the time, it had just $27 billion of AUM.
The lineup
Aperio's new co-heads, Liz Michaels and Ran Leshem are quoted in the release extolling BlackRock's "reach" to a larger "base" after a year of lackluster inflows.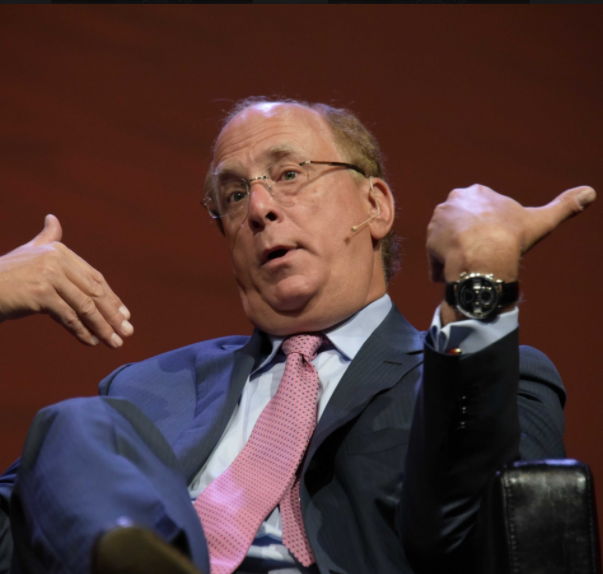 "We are excited to harness BlackRock's capabilities and reach to keep innovating on behalf of an even larger base of wealth managers and institutional investors."
Michaels is currently Aperio's chief of staff and Leshem is the firm's chief investment officer.
Current Aperio CEO, Patrick Geddes, remains on as chief tax strategist and BlackRock senior advisor.
Prior to co-founding Aperio, Geddes was chief financial officer of Morningstar. He has been CEO since 2014.
Before joining Aperio in 2006, Leshem was manager of operating strategy at the Gap Inc., where he managed the development of a store-level forecasting system to predict sales based on historical data.
Michaels also had a five-year stint at Morningstar and came aboard in 2007 from Ibbotson.
Prior to joining Aperio in 2006, Leshem was manager of store-level forecasting at the Gap Inc., where he predicted how many blue jeans America needed in shopping malls.
---
---
---
Brian Murphy
November 27, 2020 — 9:48 PM
The industry is moving in the direction of mass customization, and tax efficiency and the landscape will be much different for traditional investment advisors 5 years hence. I guess Aperio has their feet in both camps to some extent. Even though the deal is being done in cash, I'd suspect BLKs own overvalued stock (20x EBITD) helps justify the price.
---