Kurt MacAlpine: I'm very comfortable with the valuations we are paying and the quality of the businesses we are buying.
Brooke's Note: It'll be a tad embarrassing, if after years of efforts by various intrepid entrepreneurs, a rollup can just keep rolling like a runaway steamroller and ends up being accomplished by a young ex-McKinseyite--and a Canadian at that. The over-under on whether it can work is about evenly split. The skeptics say Kurt MacAlpine has simply done a dizzying array of deals in a short enough time that reality hasn't had a chance to catch up with him and his bankrolling employer, CI Financial. His believers say he's a different kind of cat holding a better hand of cards, with a plan that draws on the better aspects of some of the legacy aggregators. In my editing of Charlie Paikert's article, I checked in by phone with MacAlpine to clarify a few points. Given the criticisms getting thrown at him -- and that I relayed -- I was taken by how confident he was. He sounded on the topic of RIA firms the way Bitcoin pioneers came across five years ago -- certain that they were getting in on the ground floor even after a big run-up in price. On the topic of weaving independents together to make a corporate whole, MacAlpine sounded a very McKinsey note. He believes, he says, in so many words, that the knowledge and will to crack the code exists in the minds and souls of the principals of the RIAs he purchased and that he needs to help them mine it.
Kurt MacAlpine has been on an eye-opening run of RIA deals -- $16 billion in managed assets-- in less than ten months, but some industry watchers say he's flying too high in an overvalued market.
Still, he could sustain his momentum well into the New Year through an improbable set of circumstances that include an Ontario-sized bankroll, 330,000 snowbird clients making their way south and a debut on New York's Big Board.
Yesterday (Nov. 17) he kept on the overachiever track by ringing the bell at the New York Stock Exchange to celebrate the listing of CI Financial shares. Previously, they traded only in Canada.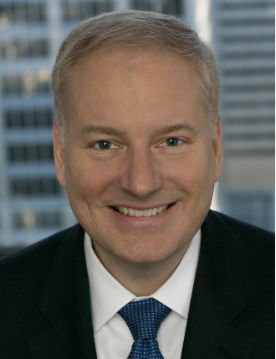 The 39-year-old rookie CI Financial CEO has done 12 deals thus far in 2020 -- all in the United States. He shredded competing private equity bidders and rollups every inch of the way in the middle of a global pandemic and with valuations hovering at frothy peaks.
CI had never even done a deal in the United States before this year.
"Private equity has been the dominant force in the M&A market, but CI has one-upped them," says Peter Nesvold, the former Silver Lane Advisors managing partner who now heads merchant banking firm Nesvold Capital Partners.
"They've been very aggressive and shaken things up."
MacAlpine's hot streak is impressive in any era of RIA deal-making, says industry consultant and investment banker David DeVoe.
"In the nearly two decades I've been involved with RIA M&A, I don't recall a firm ever entering this market with so much momentum," says the former M&A overseer at Schwab and now as head of his eponymous firm.
Don't expect his Toronto-based firm's momentum to abate anytime soon, says MacAlpine.
"If anything, our pipeline is picking up," he adds. "It's on us to capitalize.' Many of the deals CI did in 2020 won't close until early 2021.
Unkind cuts
Yet as deal momentum takes flight, so does industry skepticism about whether CI's young captain can land the plane.
"I haven't seen any evidence of business acumen to date," says attorney Brian Hamburger, CEO of the New Jersey-based compliance consulting firm MarketCounsel.
"All it takes to acquire firms is money. Show me when you create value without cramming product down people's throats. That's when I'll give you the blue ribbon." See: COVID-19 throws a curve ball at RIA M&A market, gut-punching valuations and causing fence-sitters to resolve to get the hell out, but Q1 prices hold their own
CI's rivals, not surprisingly, don't have kind words for "foreign buyers" -- of which, CI Financial is the only one serially active enough in the market to be of note.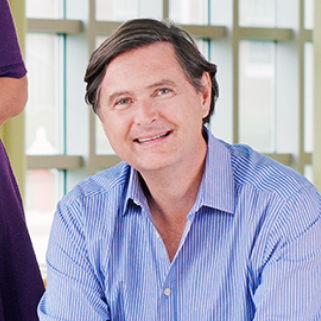 "There are some well-published kind of -- there are some amateurs in this industry who seem to be paying multiples that are just absurd," Focus Financial CEO Rudy Adolf told analysts earlier this month, though he did not mention CI Financial by name.
"Foreign buyers," he added, "they wash out; it's only a question of when."
The other (non-serial) foreign buyer is Azimut Group, which bought Sanctuary Wealth. Subsequently, Barron's wrote an article saying it made the firm a potential Focus Financial threat. See: Sanctuary Wealth Cuts Deal Creating Potential Rival to Focus, Hightower
Until the "foreign buyers" wash out, their "amateur" approach becomes an issue to legacy professional buyers.
As one strategic buyer, speaking off the record, put it: "CI Financial is driving people nuts."
CI is racking up so many wins, it's clearly shrinking the pool big, willing RIA sellers that can be acquired.
One big reason is CI's flexible deal terms. RIA sellers like that they don't require them to cede control, says investment banker Steve Levitt, managing director of Park Sutton Advisors, who represented the $2.7 billion New York-based Roosevelt Investment Group on their sale to CI last week.
"Sellers view CI as an attractive option," Levitt says.
Unlike joining some other aggregators, he adds, RIA owners "don't get hit over the head from day one. [CI's U.S. expansion] can be seen as a startup of a big company that's clearly willing to invest and grow. That resonates with a lot of people."
Overplaying hand?
CI Financial gave MacAlpine a "very flexible mandate" upon hiring him in Sept. 2019. He drew up a plan quickly and got to work.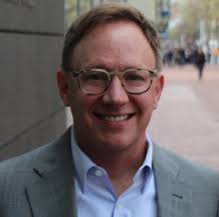 But the question is whether people like MacAlpine as a business partner, or as a Santa Claus who came south from the land of ice and snow with a wad of cash.
"They are bidding well beyond the market," says one consolidator who asked not to be identified. "They are absolutely winning deals because of high bids." See: Suitcases of cash for RIA M&A deals are one COVID-19 victim, as RIA buyers leverage economic uncertainty to force more risk on sellers
Not so, MacAlpine responds.
"I'm very comfortable with the valuations we are paying and the quality of the businesses we are buying," he says. "It is misleading to assume that we are the high price bidder. We are not paying too much for businesses."
Pressed about the risks the company faces by making such a large financial commitment to the U.S. advisory business, MacAlpine acknowledged that "nothing is risk free."
But "doing nothing" and not investing in U.S. firms "comes with more risk," he maintains. "Is there a better place to deploy capital than wealth management? I don't believe there is." See: Thanks to a minor explosion in minority-stake deals, RIA M&A is still sizzling but it may be seller beware
"It's not like we're entering a business that we're not familiar with," he says. Indeed, the synergies and operating model CI has developed during its decades-long wealth management history in Canada has been instrumental in attracting U.S. advisors, MacAlpine asserts.
Levitt agrees: "CI is a strategic blue chip Canadian company with deep pockets, but they are not always the highest bidder." He's represented three RIAs that have sold to CI.
Stavis & Cohen Financial, a $570 million Houston firm CI bought earlier this month, received higher offers, he notes.
Following snowbirds
CI Financial has been seen as a legacy asset manager trying to make safe passage to the wider-margin, more sustainable world of wealth management.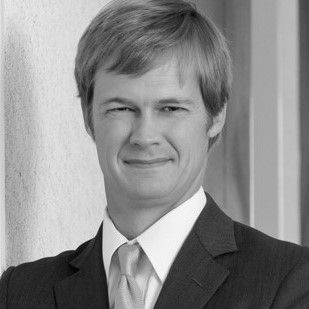 But it's actually more tangible than that in one respect -- CI Financial has the ability to refer assets from hundreds of thousands of its affluent Canadian clients.
"There are 330,000 Canadians who use us as their primary advisor," he says. "That's 330,000 relationships, and we had no ability to serve them [once they establish a residence in the United States.]"
The signs are good that snowbird Canadians will come to a CI Financial-built network of American RIAs, he adds.
While non-financial perks like referrals might tip a balance in a bidding war with a PE buyer, CI Financial is still leading with its wallet -- and borrowing power.
Red-hot M&A market competition has pushed multiples to over 10 times EBITDA for RIAs with at least $1 billion in AUM.
That kind of capital outlay — and all of CI's transactions to-date have been all cash.
But CI has also booked nearly $2 billion in debt that carries considerable risk, says Brooks Hamner, vice president for Mercer Capital, the Memphis valuation firm. See: Focus Financial IPO marks an RIA milestone one year on, but year two hinges on how Rudy Adolf handles the millstone around his neck--mounting debt
"If you've levered up to buy RIAs, you're buying performance that's directly tied to the stock market," Hamner says.
"If the market tanks like it did earlier this year, that can really turn against you. A bear market means that your revenue and earnings have taken a huge hit, and your ability to pay back debt is now very constrained."
Luring capital
MacAlpine says his deal-making is guided by an investing philosophy that wealth management firms are better positioned today than they have ever been.
"You will see that for the next 20 years and probably the next 40 years," he says, which makes investing in them sooner better than investing later, especially as an investor-backed by the permanent capital of an existing wealth management giant.
CI's stock is currently trading at roughly seven times EBITDA on the Canadian stock exchange. But CI sometimes pays a multiple close to twice that when buying a U.S. wealth management firm, competitors say.
"Something's missing here," one of those buyers says.
What won't be missing will be a way to lure American capital to fund U.S. acquisitions, or to pay American shares to advisors in lieu of cash.
An NYSE listing is "a smart move," DeVoe says. "It removes a potential friction point that some advisers have about selling to a non-US company."
That also eliminates the currency risk that comes with accepting Canadian stock, MacAlpine adds.
CI isn't pouring money into wealth management as a hedge against CI's declining asset management business, MacAlpine continues. But the company's new U.S. wealth management division may distribute some of CI's proprietary asset management products.
Advisors have "expressed interest" in CI products, according to MacAlpine.
Hybrid model
MacAlpine says he plans a far more decentralized approach, rather than a McKinsey-style wiring together of potentially dozens of disparate firms into one whole cloth.
Firm owners themselves convened a committee assigned the task of creating a blueprint. The rough draft of that plan calls for striking a balance between the two models that exist in the marketplace today.
Rollups like Focus Financial are ultra-focused on a hands-off agglomeration of autonomous firms. Many others like Mercer or United Capital work to make one big corporation. See: Dynasty Financial toes roll-up model's edge with new plan to buy revenue from its RIAs
MacAlpine believes there's a middle ground that can work for CI Capital because of its long-term approach to the market.
McKinsey guy
MacAlpine, a native Canadian, has annoyingly precocious credentials, not only logging a nine-year McKinsey career, beginning in his mid-20s, but also by getting named partner by age 30.
MacAlpine and his front-runner mindset has been key to CI's appeal and ability "to create a leading presence in the U.S. market out of whole cloth," according to industry consultant Jamie McLaughlin.
"MacAlpine is selling himself as well as the firm and he's very impressive," he says.
"He's a nice, young, smart Canadian who's familiar with the U.S. market from his time at McKinsey and WisdomTree. He's a classic McKinsey kind of guy, very analytical, but not full of himself. People like him and personality counts for something."
---
---
Pete Giza
November 18, 2020 — 2:49 PM
The old joke "buy high, sell low" applies in a sellers market. Valuations are high and the global economy is, well let's just say it's a wee bit unpredictable right now. Having a seemingly endless supply of cash doesn't solve all. If things start to go south on Mr. MacAlpine will CI have the stomach to follow the course or will they cut out and sack the whole idea? Being the proverbial new kid in town shaking the trees isn't a bad thing. It's certainly great for those selling. It also hits the reset button on thinking. Are we in a feeding frenzy or entering an era of unprecedented growth as wealth becomes more concentrated giving those investors more opportunities and greater need for advice and products? Speaking strictly from a technology lens, I've yet to see a Canadian fintech company really make it on the US. I know this is apples and bananas respecting business type. However it's not the type that matters, it's the knowledge of, and the understanding of the behavior of business here in the US that matters. It takes more than one hotshot sales guy to get beyond the initial flair. If the staff back home don't get it then it will likely not create a lasting foothold. Time... Pete Pete Giza | CPO AdvisorPeak Inc.
---