Rudy Adolf: We kind of tried to stay away from the institutional business intentionally.
Brooke's Note: Can you chip away a bunch of advisors from a large, publicly traded company, decentralize them as RIAs then buy them back, recentralize them a bit and put them back under a publicly traded company and have the glued-together version work better than the Wall Street mothership? We keep watching Focus Financial for the answer to that question and more than two years after its IPO, the final tally, or even the mid-semester grades reveal little. The share prices remains pinned at about $37 -- or just about where it stood on its first day of trading. Much of the suspense regards whether it can generate organic growth. Its organic growth as a holding company includes the inorganic growth of its "partner" firms that are more like vassals and makes observers wonder just how malleable the English language should be. Now Focus Financial is making an inorganic move of buying $9 billion of AUM but perhaps it opens a pathway to kind of organic growth where nobody borrows capital to buy the client assets.
Focus Financial Partners (FOCS) is fighting back against its dependence on acquisitions to grow AUM by acquiring an outsourcer in Charlottesville, Va. that is actually paid to accept AUM.
The New York-based rollup of 70 business-to-consumer [B2C] financial advice firms just rolled the dice on CornerStone Partners-- a $9-billion AUM Outsourced Chief Investment Officer (OCIO) firm.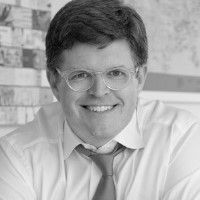 The Focus acquisition marks a big shift in strategy, says CEO Rudy Adolf.
"This is an important strategic transaction that meaningfully increases our presence in the high-growth OCIO space," he said on the Nov. 7 earnings call.
Adolf readily conceded on the analyst call that an OCIO is a horse of a different color.
"This is really a new foray for us," he said.
"We -- really, since the beginning of our Focus, we kind of tried to stay away from the institutional business intentionally because it's lower margins, it has lower client retention, it's usually more of a performance versus a broad advice business."
Cornerstone gets .4% on assets up to $250 million and .15% on assets between $250 million and $500 million, according to its ADV.
Out of step?
But Focus should think twice about treating the OCIO market as its green pasture, contends Matthew Crow, president of Mercer Capital in Memphis, Tenn.
"Does it make sense for Focus to buy an OCIO?" he asks.
"It seems out of step with their wealth management orientation. I don't think management has yet explained if they're planning to become 'all things investment management.'
"It hasn't been a good decade for consolidated investment management enterprises like Legg Mason – I wouldn't think Focus would want to be the next chapter in that story." See: E*Trade, TD Ameritrade and Legg Mason deals look dicier, after share crashes crush market caps of merging firms
But Adolf does offer an initial explanation of its OCIO experiment.
"CornerStone will further diversify our partnership and complement our existing focus on the ultra-high net worth client segment," he said in the release.
"CornerStone is a highly reputable firm with substantial scale, which will meaningfully increase our presence in the rapidly growing OCIO space.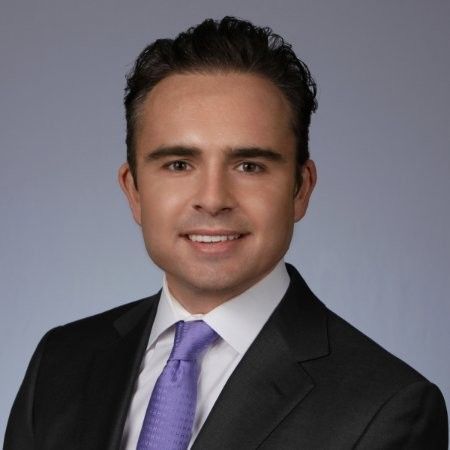 "Thinking innovatively about how we capitalize on multiple areas of industry growth as we expand our partner firm portfolio is a compelling element of our value proposition," he said.
Carrot, stick
Yet the OCIO model also has appeal for a company that could use relief from the treadmill of non-stop M&A to achieve growth.
"They're trying to show they can grow with less capital," says an executive at a TAMP. "They spin it as organic growth but it's B2B assets, not B2C."
Focus may have felt a stick in addition to the lure of a carrot, according to Crow.
"Investing in investment management is viewed by many as a yield play because of the steady revenues and predictable free cash flow margins," he says.
"The dearth of yield in fixed income instruments has bid up opportunities in the RIA space, and Focus has had to move with the times or not do acquisitions."
Yes and no
That said, Focus had promised many more deals in the second half the year, and it has delivered.
"We have completed 14 transactions, including four partner firm acquisitions and 10 mergers and signed an additional six transactions that we expect to close by the end of 2020," Adolf said.
Asked by an analyst, Craig Siegenthaler, whether the flurry of deals followed a contraction in valuation multiples, Adolf gave a yes-and-no answer.
"Maybe it's a turn higher. So, really since 2006 when we started, maybe it's a turn higher, maybe it's turned in half or more than that," he said.
"You then compare this with our cost of funds, as you know, we have locked in $262 million for the next three and a half years or so, which, of course, is a significant drop versus when we started. So overall, the economic model is identical, if, in fact -- not better."
Differentiated model
Take Focus comments about the M&A market in the context of unusual pressures bearing down on it, says Crow.
"We had another player in the space tell us recently that they were 'maintaining their buying discipline,' which was a rationalization to explain why they weren't getting any deals done," he says.
"Focus can't afford to sit this one out. Focus has very defined growth through acquisition goals, which are repeated on every earnings call, and which channels their motivations."
Focus may not need to sit out the market, marked by heightened RIA valuations, because RIAs put a premium on being a Focus partner, Adolf said.
"We have built our network of relationships in over years and years and basically have a huge advantage versus just about everybody else in this space. Our model is highly differentiated versus private equity because we are all about value-added."
---
Related Moves
August 13, 2022 – 12:39 AM
---
February 6, 2021 – 2:39 AM
---
---
Mentioned in this article:
---
---
---
quite frankly
November 14, 2020 — 5:16 PM
Quite frankly focus is no value added