Nicole Hunter is ready to show DFA's University of Chicago PhD mafia how to do ETFs
Dimensional Fund Advisors (DFA) is capitulating and will sell exchange traded funds (ETFs), but not before compressing fees to jump start asset flows, even if it means cannibalizing some of its own mutual funds.
Nicole Hunter will be leading the charge, BlackRock's ex-product head for iShares. She has two decades of experience managing ETFs and mutual funds across multiple global asset classes.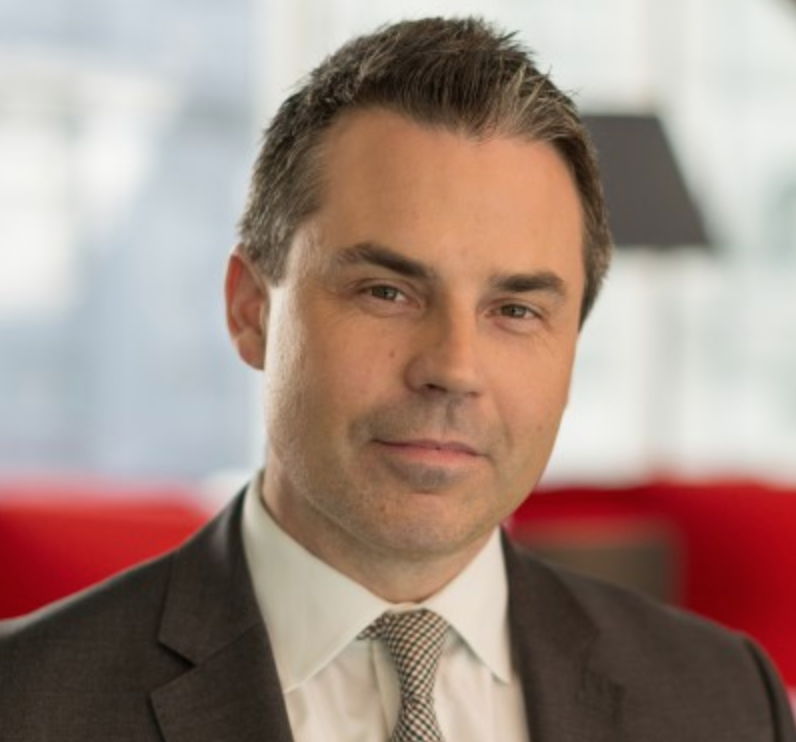 DFA announced the hire, Oct. 21, and she joined the firm, effective Oct. 26.
"Dimensional stands out because of its steadfast client-first culture, 40-year track record, and robust offering of broadly diversified, low cost systematic investment solutions," said Hunter in a statement.
The bad news for DFA -- unlike Avantis Investors -- is that it will almost certainly cannibalize its own higher-margin mutual fund assets, says Eric Balchunas, a senior ETF analyst with Bloomberg Intelligence.
DFA's former co-CEO Eduardo Repetto launched Avantis, a startup with DFA-like factor investing inside American Century and his firm's inflows have surpassed $2 billion. See: After serial poaches of five fellow (now ex) DFA execs, Eduardo Repetto launches Avantis ETFs and pumps life into American Century
"This DFA experiment is really fascinating," Balchunas explains.
"It speaks to the whole uncomfortable transition that the active management industry is making. Ultimately, you have to cannibalize yourself a little to have a future. If you try to avoid nibbling off your own toe, then you'll waste away." See: The Innovator's Dilemma
Balchunas predicts DFA will garner $2 billion in managed ETF assets in the first year and grow that to $5 billion after two years,
Sticking with RIAs
DFA is known for its quantitatively run factor-based funds that focused on value and small-cap investing. In 1981, it launch its first, the DFA U.S. Micro Cap Portfolio fund (DFSCX). It only grudgingly got into ETFs.
DFA stayed with mutual funds in part because it had a say about who its customers were. DFA's retail strategy centers around several hundred RIA firms that have a low-trade mentality and use its fund exclusively or in large part. See: Buckingham Asset Management creates a structure with Focus Financial that enables it to roll-up the 120 RIAs that entrust it with $13 billion of DFA TAMP assets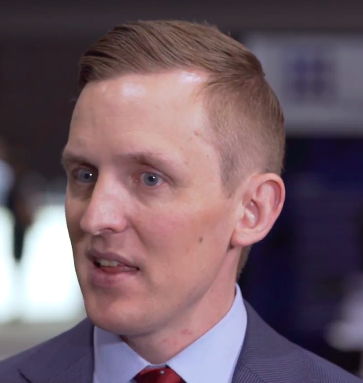 The move to ETFs raises a question of how far DFA will go with business that cuts RIAs out of the loop.
A line is drawn, says Bryce Skaff, co-head of DFA's global client group.
"We have no intention of offering advice directly to retail investors," he says in an email.. "Dimensional values its strong connection to financial professionals and firmly believes investors benefit from working with an advisor."
Loyalty aside, DFA is smart to prioritize its buy-and-hold RIA base, says Morningstar analyst Ben Johnson.
"They don't want riff-raff coming and going from funds and creating a lot of [expense-adding] trading for faithful shareholders," Johnson adds.
That said, DFA can't micromanage its ETF investors. A 'Robinhood' investor can look up the ticker symbol and purchase DFA's ETFs.
"Anybody who has a brokerage account and looks up the ticker symbol can buy as little as a single share."
But Johnson says it's more likely that DFA may gain additional clients from broker-dealers and other firms.
Balchunas says RIAs will jump on board with the company's ETFs. "Advisors will love it. They'll have an ETF that won't veer from the index, and it's got DFA branding."
Building capabilities
Still, Daniil Shapiro, associate director of product development at Boston-based Cerulli Associates, points out that DFA is late to the game and must compete against those early arrivals who are already poised to launch unique offerings.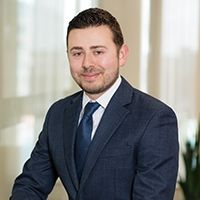 "Cerulli believes that firms who entered the industry earlier to 'test the waters' are now well-positioned for further ETF launches (likely active ETFs)," he says.
"Others will need to quickly build out these capabilities as investors shift to greater ETF use."
DFA isn't jumping into the ETF arena without a plan. "I think it's a very serious and very deliberate and measured approach. They've been very thoughtful about it," Johnson says.
"DFA has made two decisions that signal they're serious about ETFs and they understand they're late," says Balchunas. "One is hiring someone like Nicole Hunter, and the other is coming in with funds that are dirt cheap."
Slashing fees
That said, dirt-cheap doesn't mean Vanguard cheap.
Even though it has more than five years of experience managing ETFs through subadvisory relationships, DFA is sticking with a basic three-fund launch.
The Dimensional U.S. core equity market ETF (NYSE: DFAU) will charge 12 basis points.
The Dimensional international core equity market ETF (NYSE: DFAI) will charge 18 basis points, and its emerging core equity market ETF (NYSE: DFAE) will cost 35 basis points.
The decision to cut mutual fund fees was a move to hang on to assets, says the Morningstar analyst.
DFA has cut 33 equity mutual funds by 15% on an asset-weighted basis. The new fees go into effect this coming Feb. 28. The average DFA mutual fund charges a blended fee of about 30 basis points.
This is the second time in less than a year the fund-manager has cut fees. See: Dimensional Fund Advisors makes unprecedented slash of fees across all its mutual funds and declines to rule out DFA ETFs muscling into the crowded market
Dimensional manages $527 billion for investors worldwide, according to a company release.
Johnson says DFA's decision to cut mutual fund fees is the firm's way of keeping up with fee-slashing competitors.
"This is really a continuation of a trend; they're hearing from their clients. Their clients don't feel like they're getting as compelling of a value proposition as they could," Johnson says.
Defensive move
DFA's decision to enter the ETF arena was also purely defensive because the company was hemorrhaging assets, Johnson says. See: Dimensional Fund Advisors finally launches ETFs, but as a 'defensive' measure as outflows mount, Morningstar says
Shapiro says ETFs are vastly different than mutual funds, and it requires an expert.
For example, Shapiro says ETFs demand a person who understands how participants can create and redeem shares, ensure that portfolio basket information is distributed properly and also knows how to support large trades in and out.
"It's going to be important to work with ETF investors/clients to ensure that they understand the various liquidity impacts – such as that of crossing bid-ask spreads," he says.
ETFs are different from mutual funds and will be an adjustment even for DFA, Johnson adds.
"It's tough sledding," he says.
That's why DFA sought an experienced ETF operator like Hunter. She understands ETF trading, Johnson says.
"Folks in this role know all the nooks and crannies of some all-important corners of the ETF ecosystem—specifically, the exchanges and market makers," he explains.
Hunter was a consultant with USAA Asset Management for the past two years. Previously, she was at BlackRock for 15 years with a number of titles including head of iShares product development.
"She's a total pro and comes from the New York Yankees of ETFs – BlackRock."
---
---