Joe Martinetto: Our combined branch footprint ... will be larger ... and 90% of our clients will have a branch within 25 miles, up from 80%.
Brooke's Note: I opened my first brokerage account in 1984 with Quick & Reilly in Hartford, Conn. I recall going with two friends at Trinity College to a little office upstairs in a nondescript downtown medium-rise building. I kept the account until I moved to York, Pa. in 1995 to become a reporter for the Central Penn Business Journal. Down the block from our Harrisburg headquarters was a Schwab branch, and I moved my account there. When I moved to San Francisco in 2000, I passed aTD Ameritrade branch every day walking to the ferry. I opened an account there and kept the Schwab account, as well. The Schwab plan to consolidate TDA branches makes big sense to me. The TD Ameritrade branch I currently use in Corte Madera is a massive office space (somebody had grand plans) with a semi-majestic lobby and modern glass-partitioned offices. When I go there to drop off or pickup, I usually just see a receptionist. It's spooky. The more lively Schwab branch is about a half-mile away in a big mall, seemingly with plenty of space to accept TDA branch refugees. I am still a Luddite with an unnatural phobia for mailing checks and getting lost in phone trees, so I am glad I will still have a Schwabitrade branch. I can march in there when I get confused or have a problem. It also makes me happy to know that the long period of loneliness -- and wasted space -- at my TDA branch is over for its inhabitants.
Charles Schwab Corp. is closing 205 TD Ameritrade branches as part of the ongoing merger of the two firms, but it's business as usual for RIA referrals -- for now.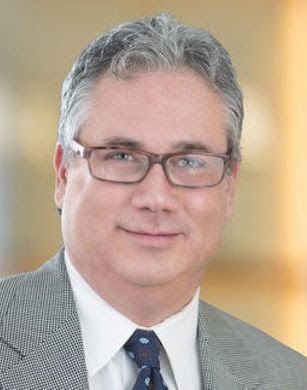 The decision permanently closes 79% of all TDA branches, and reduces branch-count at the two firms by approximately 34%.
Of 260 TDA branches, 205 have been scrapped, with staff moving to the closest Schwab branch -- likely to be within a 25 mile radius.
Schwab now runs over 400 branches, including 140 shared with TDA advisors. See: See: The Schwab-TD Ameritrade merger creates one big identity crisis; Is it still a self-proclaimed 'challenger,' per Walt, or 'unbelievable fortress,' per Chuck?
The San Francisco discount broker-dealer and RIA custodian announced the branch closures during its Fall business update.
On Oct. 26, Schwab also gave 1,000 TDA staffers their notice. See: Kate Healy, Jim Dario, Peter Dorsey among 1,000 staffers cut by Schwab.
Despite the move, Schwab chief operating officer Joe Martinetto contends the vast majority of the merged firms' clients will be better off.
"Our combined branch footprint ... will be larger ... and 90% of our clients will have a branch within 25 miles, up from 80%," he said, during the update.
"The 205 [closures] are not market exits," says company spokeswoman Mayura Hooper, via email.
"The vast majority … [have] another branch in the same market, and over 90% of TDA's clients will continue to have access to a local branch," she says.
Vulnerable market
As much as 10% of TDA clients will no longer have a local branch, but the $6 trillion-plus AUM broker-dealer has yet to answer how far, on average, they will now have to travel; whether it expects to lose these clients and what is the longest journey.
But Schwab's ground-game ought to see it through, even if some losses are inevitable, says independent wealth management consultant Greg O'Gara via email.
"Schwab has been a historical proponent of winning clients by having a strong local market presence and deploying unique branch strategies [including] independent franchised branches, smaller satellite branches, and more typical retail storefronts."
"In the past, TDA won retail clients by staying a step ahead of the competition on pricing and service, [but] now that equity commissions are zero, I believe TDA clients will embrace Schwab for its diversity of product and client-centric value proposition."
Nevertheless, if Schwab doesn't get the calculus spot on, it could pave the way for a rival to seize retail marketshare.
"I would expect Fidelity to make incremental gains in share from displaced TD Ameritrade clients as there is always some retail client attrition in large deals like this. Fidelity could be what Pepsi is to Coca-Cola: ... the 'choice of a new generation'," O'Gara concludes
Separate referrals
For now, Schwab is holding off on messing an iota with the uber-sensitive RIA referrals, Hooper explains.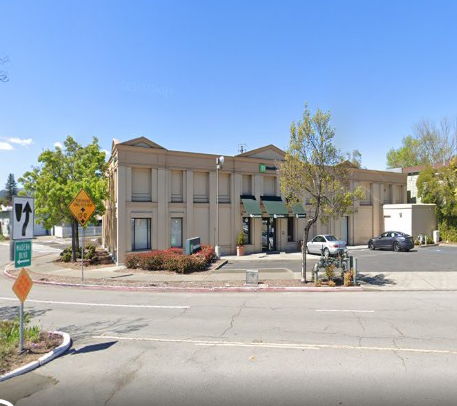 "Schwab Advisor Network [RIAs] will continue to engage with their assigned branches and accept referrals only from Schwab Financial Consultants, and AdvisorDirect [RIAs] will continue to engage with their assigned branches and accept referrals only from TDA Senior Financial Consultants,"
Schwab has not – as of yet – revealed when it plans to combine the two referral networks. See: Walt Bettinger expects 'hundreds' of Charles Schwab Corp. staff tasked with wiring TD Ameritrade merger to soon soar to 'thousands' of Schwab and TD workers
Since its launch in 2002, Schwab's referral program has sent over $100 billion in client assets to RIAs.
Long term, the benefits are obvious too, says Hooper.
"At present, nearly 90% of Schwab and TD Ameritrade branches are located within 10 miles of one other. Addressing that considerable overlap will enhance our efficiency, enable us to continue to enhance services and keep costs low for clients."
Each of the now 140 shared Schwab-TDA branches will carry the two firms' branding, she adds.
"Clients will see signage that reflects the availability of both Schwab and TD Ameritrade's professionals and services."
Much of the overlap was in California and Texas, according to BusinessInsider.
Schwab declined to comment on further potential job cuts, or "staffing actions", pointing instead to its Oct. 26 release on the subject.
Pulling up roots
The retail and RIA custody giant is also just eight weeks away from -- perhaps -- its most significant real estate move in decades. See: Despite dissenting Fed vote, Charles Schwab Corp. cleared to close TDA merger Tuesday, and 'Schwabitrade' looks less fearsome than anticipated
The firm will formally relocate its corporate headquarters to Westlake, Texas, effective Jan. 1. See: Schwab's headquarters shift to Texas amid TD Ameritrade merger seems to please nobody -- outside the Dallas Chamber of Commerce -- Omaha feels especially omitted
Cutting the fat at the now consolidating firm is also increasingly important.
Schwab brought in $51.2 billion in net new client assets in the third quarter of 2020 -- with an additional $26 billion from TDA -- and the value of uninvested client cash held by the firm surged 50% year-over-year.
Schwab-TD branch network
More than 150 stand-alone Schwab branches
140 shared branches, carrying both Schwab and TDA branding -- at least 5 are former TDA stand-alones.
50 stand-alone TDA branches
70 franchise offices -- 73 by year-end 2020
Approximately 90% of TDA clients will continue to have a branch.
Roughly 90% of Schwab-TDA clients will have a branch within 25 miles -- up from 80% pre-merger
But the company's revenues took a hammering as a result of the present Covid-19 induced low-interest rate environment, according to its latest update. See: Schwab's merger with TD Ameritrade was sterling until the Covid-19 pandemic and financial collapse took some of the shine off the deal
Schwab's net interest revenues fell 18% in the third quarter, causing a 10% fall in overall revenue.
Closing branches post-merger was a quick and efficacious means to reduce costs.
Indeed, when the recent TDA layoffs announced by Schwab are factored in, branch closures and staff cuts reaped approximately $250 million in savings for the combined firm. See: Schwab execs all but dash RIA hopes for TD Ameritrade VEO One survival by pitting the open-API platform against expediency and an admitted pro-Schwab bias
"We moved aggressively to rationalize the branch network; there was a significant amount of overlap across our footprints which we're eliminating," Martinetto said, during the update.
Schwab's $22 billion purchase of TD Ameritrade closed Oct. 6, 2020. The integration will take up to three years.
---
---
Mentioned in this article:
---
---
---
Douglas Sawyer
November 11, 2020 — 5:32 PM
What is eventual impact to those of us who have 401ks and cash and stock investments through TDA?
Brooke
November 11, 2020 — 5:57 PM
Presumably not too much...But as journalists that is what we are watching for.
SAM W TROLINDER
November 11, 2020 — 11:47 PM
SERVICE HAS PLUMMETED SINCE THE MERGER. 30-45 MINUTES WAITING TO SPEAK TO CUSTOMER SERVICE IS HE NORM. SCREEN FREEZEUPS AND SDISSAPPERAING BALANCES DURING THE TRADING DAY ARE THE NORM. BASICALLY THE MERGER IS ONE STEP ABOVE TRASHY ROBINHOOD....IM GOING BACK TO ETRADE & FIDELITY
Dan w
November 12, 2020 — 12:56 AM
Every time the markets make a large move your phone app locks out customers; fix it and invest some $$$ cheap jerks
Nanz
November 12, 2020 — 4:05 PM
After hour trading is a plus, where the bike trail ends, NC