Donna Peeples is the fourth Envestnet hire this year as it zeros in on 'wellness' strategy.
Brooke's Note: Remember the old days when people would talk about using 'best-of-breed' software? Increasingly it's best-of-bundle-zilla. The new thinking has it that any gains made from slick standalone software are lost if it doesn't tuck in with a world of other applications and investment products, at a slick bundle price. As Veo One goes away and the Envestnets, eMoneys and Orions get better at bouquets of software and financial products, you need people with a mindset for selling such floral arrangements. Enter Donna Peeples at Envestnet who knows bundles and finance from FIS. She's 'chief relationship officer,' and that means she knows how to relate to whole complex enterprises on behalf of her own complex enterprise. First she'll need to practice intoning the 'wellness' word with a fervor that evokes the divine.

Update: On Nov. 11, Envestnet formally announced the fourth of its recent senior hires, as former Cision technology guru Bob Coppola joins, replacing 20-year Envestnet veteran Scott Grinis, who retires in 2021. Like Peeples, Coppola sings from the bundled-up software hymn sheet, noting, in a linked release, how important it is to "optimize" the way clients benefit from the raft of services his new employer sells.
Envestnet CEO Bill Crager has hired its fourth senior executive in as many months to help corral the sales teams at the firm's two divisions to better sell -- and cross-sell current clients -- on the benefits of financial "wellness."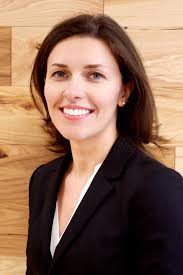 Donna Peeples is the latest to come on board as part of a hiring binge at the Chicago outsourcer to RIAs, IBDs, banks and wirehouses.
But her mission is cloudy, given her track record, says a banking services executive, speaking anonymously, via email.
"There's very few spots she spent more than a year, her own consultancy aside. In my experience, that means one of two things: Either she's a mercenary hired to execute policy with extreme prejudice, or she's not built for the long haul."
Peeples joined Envestnet Oct. 28, as the firm's new chief relationship officer -- a newly created position. She comes from FIS, the largest merchant, banking, and capital markets payments technology vendor in the world that also sold a complex set of products into a large, overlapping market to Envestnet.
The Jacksonville, Fla.-based firm moves $8 trillion annually, processes 65 billion transactions, and has 17,290 clients.
"[Peeples] role is focused on unifying our sales and client relationship management organization," an Envestnet spokeswoman explains, via email.
No short-term fix
Peeples certainly has credentials as a conductor of business restructures, having run an Atlanta-based sales and business structure consultancy, Motivated Inc., for 24 years.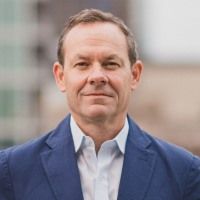 Her LinkedIn profile also makes repeated reference to developing and maintaining a single sales culture at firms across several business lines.
But Envestnet disputes the notion that Peeples is a short-term fix or hired-gun.
"[She's] a long-term hire to help Envestnet achieve its next level of growth," says the firm's spokeswoman.
"She will be interfacing with Envestnet's sales and client relationship management teams ... and meeting with clients and prospects globally to support her focus on aligning sales strategy and relationship management across the firm's multiple business lines," the spokeswoman explains.
Since 1983, Peeples has worked for 10 firms, including FIS and insurance giant AIG.
Her longest tenure was 13 years as a sales manager for Atlanta Gas Light, and she spent less than two years at five firms. The average duration of her stay at any one firm is 3.6 years.
Aligning the stars
Envestnet's 'whole earth' approach to wellness, hinges on the new management team's ability to make the sum equal to the firm's parts. See: Pressed by a Wall Street analyst, Bill Crager defines 'financial wellness,' a touchy-feely 'Hallmark' concept that just happens to be sweeping the financial services industry.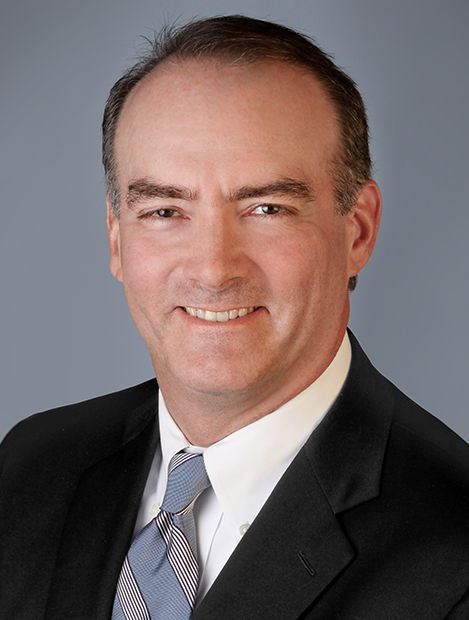 The goal is to "more clearly present our entire Envestnet ecosystem to our various target audiences, [and] help broaden the products and services our clients benefit from," says the spokeswoman.
"The alignment of our sales and client management ... will empower the firm to achieve our mission of delivering a unified advice platform," the company spokeswoman continues. It will encompass technology, investment solutions and data-driven intelligence.
Envestnet is not alone, however, in striving to sell its software and services in bundles, rather than solely as a mix-and-match offering.
Omaha, Neb.-based rival, Orion recently closed its purchase of Berwyn, Pa.-based TAMP, Brinker Capital, for example, which improves its capability to do just that. See: Envestnet shows no let-up, as Orion and Brinker race to close.
The long game
Envestnet's increasing willingness to spend to get different divisions singing from the same sales sheet is -- perhaps -- predicated on the fact that it is fighting a war on several fronts.
The now Genstar and TA Associates-backed Orion Advisor Solutions is competing hard in the software and TAMP markets, where Envestnet established its brand.
Also significant, Plaid -- potentially backed by Visa -- has provided such a stiff challenge to Yodlee that Envestnet was forced to revamp its aggregator. See: Yodlee revamp wins back accounts from Plaid.
During the firm's Nov. 7 earnings call, Crager spoke at length about changes at Yodlee and how they are designed to top Plaid's level of service. At the same time, it's steering away from one of Plaid's key markets.
Envestnet by the Numbers
Founded in 1999, Envestnet serves 5,100 clients and 105,000 advisors, including 500 of the largest RIAs (3,000 in total).
It also services 17 of the 20 largest US banks, 47 of the 50 largest brokerage, and 500 financial technology firms.
More than 1,400 banks, RIAs, and financial technology firms use Yodlee.
Envestnet administers a total of $4.1 trillion, and sells portfolio management (Tamarac, and PortfolioCenter), financial planning (MoneyGuidePro), and data analytics and aggregation software (Yodlee).
It also runs an in-house TAMP (PMC), and insurance and credit exchanges.
Yodlee's payments business, called Money Movement, was recently shuttered, which could be read as a capitulation.
"The payments business is something that we're not investing in any further. I think the technology was something that we piloted out in the marketplace did not see the traction to continue to sustain the investment," he said.
"When we look at payments today, obviously, firms like Plaid and even Finicity have created a lot of value around their capabilities," he acknowledged.
Instead, Crager said he will "seek a partner to bring us to the market and really supply the raw material to that partner for them to build out a payment solution to the market."
While it may have lost that battle, Crager is still going full-bore to win the War for marketshare against Plaid and other firms.
Of note, Crager revealed that its partnership with credit reporter Equifax, delayed by the COVID-19 pandemic, should be ready to launch in 2021.
Yodlee rebound
The chief executive expects Yodlee to start outpacing Plaid for clients among financial technology vendors too.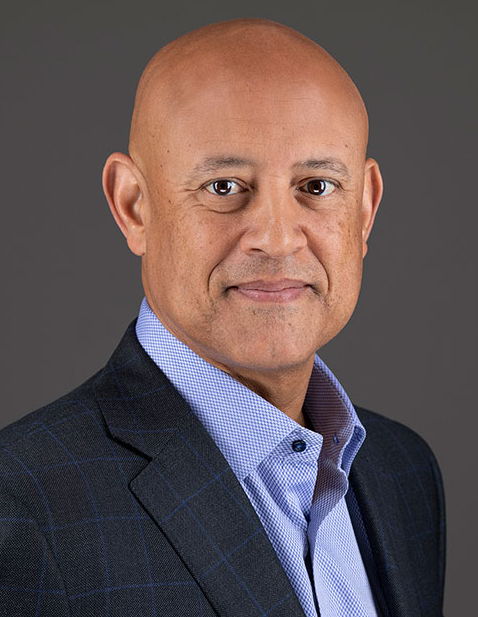 "Plaid was very successful in the FinTech market because they approached it with a developer's mindset. [With] easy-to-access code [and] access to the API ... FinTech was able to get in business."
"Yodlee was a little more onerous to engage," Crager explained.
"We've solved that problem [and] if you look at the developer environment today, we are at par, if not better, and the results are beginning to show."
Meanwhile Plaid has endured a difficult few months, and its deal with Visa is also troubled.
A Department of Justice (DOJ) pleading seeking documents from Visa consultant Bain & Co., was quickly followed by an antitrust suit challenging the $5.3 billion Visa-Plaid deal as monopolistic. See: After shaking down Bain for evidence, DOJ files suit to stop Visa purchase of Plaid, a nightmarish turn of events for the $5.3-billion dream deal.
On top of that, the aggregator has been hit by a number of lawsuits challenging its acquisition by Visa, including a now consolidated class action. Toronto-Dominon Bank also joined plaintiffs with its own suit. See: 'Fraud' lawsuit slams Plaid on eve of historic $5.3-billion payday.
The data must flow
Peeples role could also be viewed as a play for the growing need of firms selling data aggregation to maintain relationships with banks, so the client data they depend on continues to flow.
Data gathering has been an increasing bug-bear of regulators and banks, alike.
Indeed, on Oct. 23, Plaid began advertising for an 'ecosystem leader', ostensibly to improve its relationship with banks. See: With Visa-Plaid deal closing five months delayed already, Feds accuse Bain & Co. of stonewalling on pricing strategy documents that cast light on anti-trust hotspot.
Envestnet declined to draw a link with Plaid's yet-to-be-filled post and its new chief relationship officer.
"[Peeples is] focused on client acquisition and growth, support and success across Envestnet's financial wellness network from advisors to retail banks," says the company spokeswoman.
Aspiration to actuality
Peebles is the fourth major Envestnet appointee under the "wellness" banner in the last four months.
She will report directly to Envestnet president Stuart DePina on how the firm's desired consolidation and bundling of products and purpose is going on the sales front.
Dana D'Auria, the new chief investment officer, is a specialist in combining research with investment action, Envestnet co-founder and co-CIO Brandon Thomas said in a late Sept. release.
"[D'Auria's] interest in unifying data analytics with wealth management will help us position ourselves to deliver best-in-class investment solutions as our industry continues to evolve."
Dani Fava was hired in July as head of strategic development and reports to Rich Aneser, group head of strategy.
Most recently, Bob Coppola, formerly chief information officer at media software vendor Cision, was hired as Envestnet's new chief technology officer (CTO).
He spent four-and-a-half years chief information officer and CTO of S&P Capital IQ, and S&P Dow Jones Indices at S&P Global -- formerly McGraw Hill Financial. He also spent 11 years at Bloomberg, ultimately as its head of research and data, until he left in 2003.
All are expected to turbocharge Envestnet's push to sell more of its its software and services under the financial wellness banner, adds the firm's spokeswoman. See: Envestnet nabs Dani Fava to cross-pollinate semi-autonomous units and reap 'financial wellness' as the end product.
One in, one out
Appointed early November, Envestnet confirmed Coppola's hire on Nov. 11.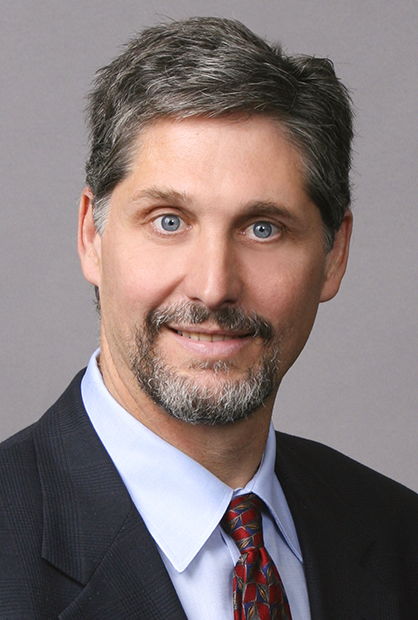 The new CTO, a Rutgers alum., replaces the retiring Scott Grinis, who held the position for twenty years.
Grinis, a Stanford graduate, joined Envestnet one year after its founding.
He built his reputation as an entrepreneur, developing analytical software for Aion, which was sold to Platinum Technology in 1999; and at Oberon Financial Technology, where he created its in-house performance reporting and trade execution software.
Likewise, Coppola has a stellar reputation, according to Envestnet president Stuart DePina.
"Bob has an impressive track record of developing and managing technologies and large engineering teams, which makes it possible for cloud-based organizations to grow at scale, while simultaneously resolving pain points for clients," DePina explains, in a linked release.
"His experience will drive the ongoing evolution of our leading FinTech platform."
Moreover, like Peeples, Fava, and D'Auria, Coppola says that coherence between Envestnet's diverse offerings is essential.
"The consistent, intuitive user experience throughout the various applications in Envestnet's unified advice platform is key for helping advisors strengthen the essential advice they provide to clients as they grow," he says, in the release detailing his hire.
"We will continue to find ways to optimize how advisors can benefit from Envestnet's expanding suite of financial wellness solutions."
Laser-focused
Envestnet's need to streamline and focus its sales effort is extreme, given it has been on a roll-up tear in recent years. Its portfolio includes semi-disparate software companies and ventures built both from scratch and through collaboration.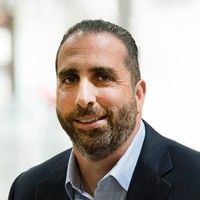 This includes its Mar. 2019 purchase of financial planning software vendor, MoneyGuidePro; its 2017 purchase of trading software, FolioDynamix; its support of eMoney founder Edmond Walters planning venture, Apprise Labs; and a sales deal with Dynasty Financial Partners. See: It took years to woo Bob Curtis to sell MoneyGuidePro but what Envestnet gets for its patience seem plenty worth it.
But the question is whether it can make acquisitions generate organic growth.
"Following organic growth as well as growth from additional acquisitions over the years, we continue to stay laser focused on enhancing our unified advice platform to support our advisors to enable financial wellness for more people," says the firm's spokeswoman.
The outsourcer also pushed through a major restructure in Jan. 2019, when the company was split into two divisions, Data and Analytics, which focuses on software, and Wealth Solutions, which focuses on asset management. See: Jud Bergman remakes Envestnet into two units.
Ultimately the hope is to become an Amazon of financial services to advisors, rather than a KMart, Grant's or Zayre's, according to Crager.
"As manufacturers put more products on our shelves or services, they become more valuable,' he says.
"They can address more customer needs. This attracts more sellers to the ecosystem. And more sellers drive more users connected to more consumers. More consumers means more financially well people who seek more services and products to meet their needs into the future."
---
---
Mentioned in this article:
---
---
---