Walt Bettinger (left): 'Being a challenger defines who Schwab is as a company.'
Brooke's Note: Schwab and TD Ameritrade are both companies that thrived with big chips on their shoulder as freestanding entities. Much of that focused on size and low-frills. Now, the companies need to convince clients they get the best of size but without the baggage of a giant corporation that needs to live by common denominators. Immediately, CEO Walt Bettinger wrote a minor diatribe on LinkedIn about how Schwab is and always will be a "challenger" -- even if it just nabbed the heavyweight belt. His boss and chairman, Chuck Schwab, was more direct; his company is a colossal force, he said. He didn't try to say that the company will act like an upstart -- just that it will act with its known good integrity. It's a dichotomy atop a paradox bespoken by these overlapping yet different narratives. Threading the needle of this paradox will determine whether the huge retail brokerage network's owners end up happy with their deal -- and whether RIAs and investors share their joy.
The Charles Schwab Corp. began as the maverick -- waving its fist at bigger rivals in New York, Boston and Malvern, Pa. They were big, powerful, profitable, but slow-footed incumbents.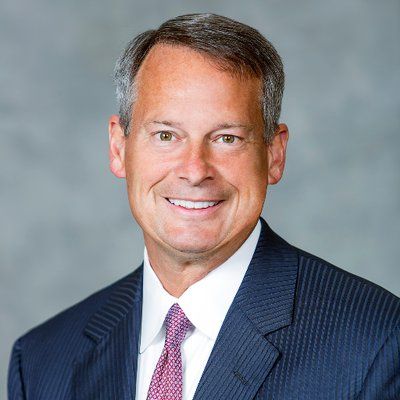 TD Ameritrade Holding also played the underdog -- to Schwab. It marketed (not naming names) against Schwab as a big, not-so-swift player itself, in discount brokerage and RIA custody. See: Despite dissenting Fed vote, Charles Schwab Corp. cleared to close TD merger Tuesday, and 'Schwabitrade' looks less fearsome than anticipated
Now as a combined $6 trillion brokerage, 'Schwabitrade' is promising investors a divine paradox --a Bigfoot with the soul of a feisty upstart.
"Being a challenger defines who Schwab is as a company," wrote Schwab CEO Walter Bettinger "That's who Schwab was when it was a tiny startup with Chuck in the '70s, and who Schwab will still be after completing this acquisition."
Tim Welsh challenges the Schwab executive's characterization of his own firm's competitive orientation.
"That framing of Schwab's disruption has always been off to me," says the former Schwab exeecutive and former consultant to TD Ameritrade and president of Nexus Strategy.
"They are not a challenger in their sweet spots of the discounters, RIA custodians and digital brokerages. They are the absolute leaders being challenged by others.
"What they are doing is typical of holders of monopolistic power – drive prices to zero in order to eliminate competition, while acquiring weaker players on their path of domination." See: Walt Bettinger sugarcoats nothing to TD Ameritrade RIAs about re-papering or technology and he calls 'modest' the importance of RIA revenues to Schwab
What we are
Schwab chairman and founder Charles "Chuck" Schwab did not mince words about becoming "the strongest" now that TD no longer stands in its way as a competitor, but has joined forces. See: Charles Schwab, a true American oligarch, shows no signs of slowing at 82, throwing his substantial fortune behind Donald Trump, hard-right politics and his continuing financial services revolution
"The merger today isn't about being the biggest," he said in his video posted with the Schwab press release that announced the TD merger's completion.
"It's about being the strongest, an unbelievable fortress of a company with the highest integrity. That's what we are."
In all, Bettinger used the word "challenger" six times in his LinkedIn letter, which he took pains to define.
"We are a challenger company, and that has nothing to do with size, history or background," he writes.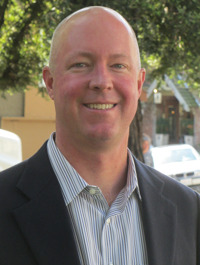 "Being a challenger is a mindset to constantly push for change that leads to better results or outcomes for our clients and employees – as well as better long-term results for our company.
"Many challenger decisions provide immediate benefit to clients, but the rewards for our company and stockholders unfold further in the future. That long-term perspective and willingness to sometimes disrupt our own business are key to being a challenger."
The Cambridge Dictionary's definition of "challenger" includes being an aspect of David battling Goliath: "Someone who tries to win a competition, fight, or sports event from someone who has previously won it."
Bettinger's repetition of the word "challenger" has a spin aspect, Welsh noted
"Ultimately, that challenger word is really a deflection and distraction to anyone paying attention, so that the industry doesn't see what they are doing at home, which is eliminating challenger competition."
Total Focus
Chuck Schwab referred to TD Ameritrade's decades of competition in his video -- in the past tense -- as a driving force for excellence and innovation.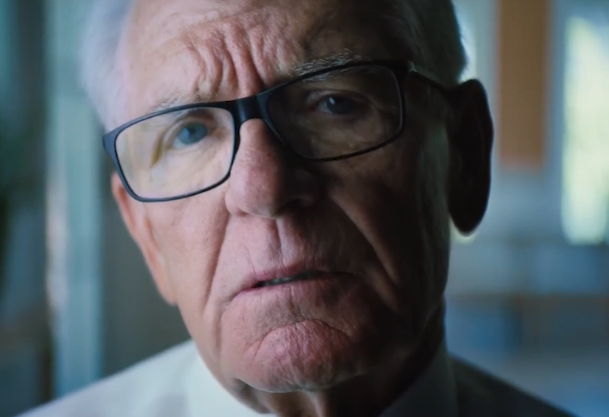 "It kept us fresh," he said. "It kept us ambitious."
Though Schwab may control 51% of the RIA custody business with $2.6 trillion assets from 10,000 RIA firms, its $6 trillion of assets does not alone lift it into an unknown stratosphere of scale.
Morgan Stanley's 15,500 brokers advise about $2.5 trillion. Fidelity Investments has more than $8 trillion in total assets. BlackRock's total assets top $7.4 trillion. Vanguard's assets exceed $6 trillion.
In his video, Schwab made clear that he does not consider these firms to be in the same class as Schwab, which has a "total focus" on "individual investors and their independent advisors."
"There are companies I might say are like that, but they're not," he said.
In other words, Schwab's biggest "challenger" in the financial advice and brokerage business going forward is is Schwab itself.
---
---
Mentioned in this article:
---
---
---
Jeryl Sachs
October 10, 2020 — 6:42 AM
I have been and still am a Schwab investor until about 3 minutes ago when I confirmed something I had heard but hoped wasn't true. Schwab has given Trumps campaign a huge amount of money. Trump is a racist, a misogynist, a liar and has through his "activities" caused dozens of deaths from COVID19 because he didn't act fast enough. To make matters worse he now is spreading COVID19 by resuming rallies and walking around without a mask. I don't trust him... I'm not sure if he ever had COVID19 and if he does he's walking around spreading it ( which is bad for our economy lee alone that his actions will cause more cases and more cases means mire deaths and the inability to reopen so that small businesses and people can get back to work. Schwab obviously has no interest or regard for " the individuals" he clams he cares about (those of us who invest) regardless of the merger with TD Ameritade. My portfolio is in the hands of my financial advisor who uses Schwab for his Industrial Accounts (which I am one of) so I'm not , at this point going to "rock that boat" but I was planning on opening a new TD Ameritrade account which I will no longer do since I have read about the money Charles Schwab "...throws to Trump..." ( those were words of just read while reading about the merger). Why would anyone in their right mind support a man who is tearing this country, and the people who live in it apart. I would have to assume that Charles Schwab is obviously also a racist and apparently endorses a president who is mandating that young women and children in cages (who he put there into forced hysterectomies. Has anyone thought about that. Trump wants to be a Dictator, hasn't paid taxes ( which I still owe to the tune of 30K (and more at one time) but he gets away without paying any. I guess Charles Schwab only cares about the stick market (but I also care since I'm heavily invested) but not enough to allow an unethical, terrible businessman (most of his projects/hotels etc have gone belly up) who cares nothing for the individuals in n this country and backs Skinheads and Neo Natzies who have threatened government officials, and backs these hate mongers (who are not unlike Hitler... as is Trump) and puts his money behind such a ruthless, unethical, immoral, dangerous man. ( SHAME ON YOU!!!) So, I will NOT be opening an account with TD Ameritrade (unless they run autonomously ) and I will have to change my financial advisor if he wants to conduct business with Schwab. It's really to bad because for years I had my money with Schwab and thought their website easy to navigate and there was always a person available to talk to if I so needed. The sad part is that I'm sure not everyone who works at Schwab is a supporter of Trump but these individuals will lose business as a result of this. Probably not enough to make a dent in this huge conglomerate but maybe it will give them, and others who are employees of Schwab and individuals n Social Media something to think about. At least I hope so. Jeryl Sachs ( a former Schwab client)