Jeanne Klinefelter Wilson: Plan fiduciaries should never sacrifice participants' interests in their benefits to promote other non-financial goals.
Brooke's Note: As the week wound down, and I got articles ready for next week, I fired off an email to Jason Roberts asking him if he'd give me the nutshell version of where the DOL's final rule on ESG leaves the 401(k) industry. As he cleared his own desk this afternoon, he called me with the scoop. I did my best to capture it in this short article.
Chastened by overwhelming industry opposition, the Department of Labor (DOL) gave plan sponsors under its final rule governing environmental, social and governance funds just enough wiggle room to use ESG funds in 401(k) plans.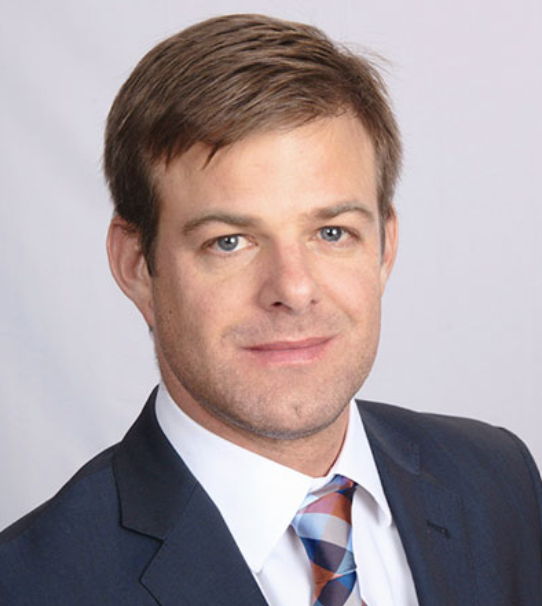 "The amendments require plan fiduciaries to select investments and investment courses of action based on pecuniary factors," states the DOL's release today (Oct. 30).
Though ESG factors are not considered pecuniary per se, ESG wasn't banned outright.
"It was softened," says Jason Roberts, principal of the Pension Resources Institute in San Diego. But "I wouldn't call it soft."
"This is going to get baked into ERISA. It's not going to be all principles-based anymore," he explained.
More daylight
The unspoken battle, Roberts adds, like breakfast cereal brands at the supermarket, is for prime shelf space in the 401(k) game. Such space takes the form of a default option which many plan participants are likely to choose.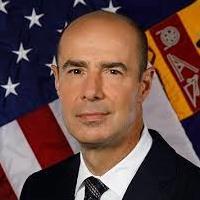 DOL had put the default space off limits ESG managers.
"I see more daylight," Roberts says.
The pension attorney believes that plan sponsors can add ESG to menus by carefully documenting their actions.
But the opportunity to undo DOL's new rule with a congressional review is considerably short on daylight. It must happen within 60 days. Otherwise it will demand a far more onerous administrative review.
That said, the new rule is not set to go into effect until April 30, 2022.
U.S. Secretary of Labor Eugene Scalia said he is satisfied the new rule has advanced "a chief public policy goal for our nation of protecting retirement savings."
"This rule will ensure that retirement plan fiduciaries are focused on the financial interests of plan participants and beneficiaries, rather than on other, non-pecuniary goals or policy objectives," he said in the release.
Treading warily
Jeanne Klinefelter Wilson, acting Assistant Secretary of Labor for the Employee Benefits Security Administration, was careful not to decry ESG investments explicitly in the DOL statement.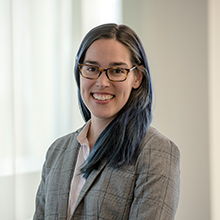 "Retirement plan fiduciaries vindicate the public policy behind ERISA – and comply with the law – when they manage plan assets with a clear and determined focus on participants' financial interests in receiving secure and valuable retirement benefits," she said in today's release.
"Plan fiduciaries should never sacrifice participants' interests in their benefits to promote other non-financial goals."
Of the 8,700 public comments on the rule change as originally proposed in June, more than 95% bashed the DOL for making a federal case out of something virtually nobody was complaining about. See: Despite just a 30-day window, 8,700 people comment -- most with scathing disapproval -- on DOL's efforts to outlaw ESG in 401(k) plans on behalf of mystery proponents
But there were perhaps a few power comments that may have caught the Trump administration DOL by surprise and made it wary of heedlessly bulling ahead.
"It's safe to say they were brushed back given the big brand names that were on the little guys' side," Roberts says.
He declined to name brands because some of them are clients, but advised this reporter to look at some of the ESG rollouts by big players since June.
He added that so many existing funds could now be considered to have some aspect of ESG.
Generating hurdles
One key aspect of free enterprise is meeting the needs of the market with product differentiation, and this proposed DOL rule tweak stomps on that, Lisa Woll, CEO of US SIS: The Forum for Sustainable and Responsible Investment, told RIABiz over the summer.
Managed assets, utilizing one or more sustainable investment strategies, grew 38% from 2016 to 2018 to more than $12 trillion, she said in a statement.
Socially responsible funds--also known as SRI or ETI funds--favor corporate practices that promote environmental stewardship, consumer protection, human rights, social justice and diversity, according to business references.
Some, but not all, funds avoid businesses involved in alcohol, fossil fuels, tobacco, gambling, weapons and the military. Various screening and ranking methods are used to select companies deemed suitable for their portfolios.
At the moment, ESG funds are included in just 10%, or so, of all defined contribution plans,
"Generating more hurdles to the incorporation of ESG criteria will have a chilling effect. Limiting plan-participant options and diversification opportunities should not be the role of the Department of Labor."
It makes no sense for 401(k) plan participants to lose access to ESG options, especially after passing a stress-test related to COVID-19 with flying colors, she adds.
---
Mentioned in this article:
---
---
---