Darla Sipolt (right) is part of the founding staff of the Goldman Sachs RIA custody unit.
Brooke's Note: About three- to five-years worth of forced talent moves are covered in this article. All day, we've been on this, and just as we get the article done, more information arrives from various sources. It's not surprising in the wake of a merger. Nor is it necessarily tragic. People are already landing on their feet, happily headed to tropical islands or getting a warm welcome from the job market. And, most tellingly, Schwab is signaling it may hire many of the TD staff back as soon as the dust settles. None of that means the news doesn't cause upheaval and shock at both a human level and as data points for the rest of us. Maybe, the Schwab-TD merger is a culmination -- or maybe it's just the start--of a much larger chain reaction in the RIA business.
Charles Schwab announced today (Oct. 26) it has let go 1,000 staffers-- or 3% of its 30,000-employee workforce-- following its merger with TD Ameritrade, including well known TD executives Peter Dorsey, Jim Dario and Kate Healy.
"A lot of good talent leaving as a result of this merger but there are many emerging firms that might find them to be good adds as well. I suspect they have some form of restrictive covenants so it may take awhile," says Mark Tibergien, former head of Pershing Advisor Solutions.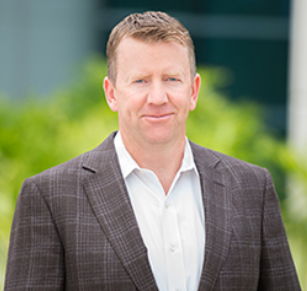 The San Francisco broker is largely cutting from the top, according to sources. But other cuts are mowing down whole units.
An estimated 40% of the Omaha, Neb. company's marketing department, including Kristin Petrick, was let go today , sources confirmed. See: Bernie Clark and Tom Bradley reign again atop RIA custody as Charles Schwab & Co. confirms TD merger cuts, but keeps Kim Hillyer, James Kostulias, Lee McAdoo, Jon Peterson and Andrew Yolin
Petrick has been at TD Ameritrade for more than 11 years. She has posted her resume on LinkedIn, but declined to comment.
One source says that Schwab signaled its intentions a week ago when it appropriated the recruiting pipelines of TD Ameritrade's business development staff. Every employee in that unit was given one week's notice of their termination today. Four names of departing salespeople -- with Schwab on their business card -- provided to RIABiz include: Jonathan Neal, Chris Belson, Rhonda Spence and Tim Rhine.
"...We have begun notifying individuals that their roles have been eliminated and they will be leaving the firm, according to a statement posted today on the San Francisco brokerage firm's website.
The TD Ameritrade's business development team will have a 60-day garden leave but will have restrictions removed from restricted stock, the source adds.
More cuts ahead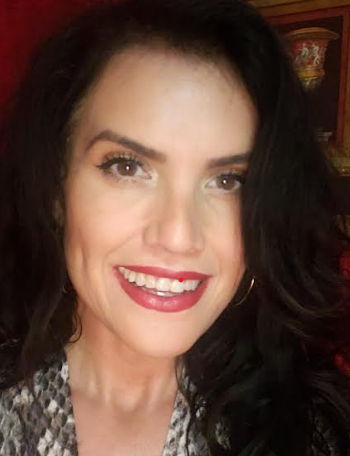 When asked about specific positions, Schwab spokeswoman Mayura Hooper declined to comment. But she did confirm that staffers from both Schwab and TD Ameritrade were let go.
"We are not providing specific headcount numbers but can confirm that today's actions included addressing a number of overlapping and duplicative roles across both Schwab and TD Ameritrade."
The company also emphasized that there won't be any other cuts this year. "While we don't have all of the answers, right now, we can share that after this week, no additional company-wide reductions will be executed in 2020," the statement added.
But the company cautioned more cuts will occur in the next few years.
"Teams will be combining over time, and each enterprise will proceed at a different pace over the next 18- to 36-months. Leaders will share more context-specific to your enterprise as soon as they can."
There is a small silver lining to the grim news: staffers can apply for as many as 1,000 unfilled jobs at the discount brokerage, according to a memo signed by Schwab's executive council.
"Employees whose roles are impacted by today's changes will have early access to all newly opened positions and be treated as internal candidates for the more than 1,000 currently open positions at Schwab through their 60-day notice period," the statement says.
Though "early access" is a nice gesture, Schwab might have been wise to consider taking a different approach to the layoffs with 1,000 positions to be filled, according to Cecile V. Munoz, president, U.S. Executive Search & Consulting in Los Angeles.
"A future-ready, agile workforce can only exist with a commitment to constant training and development of talent to adapt to any market shifts -- especially those purposefully created," she says. "Even from simply an optics perspective, and we know we are living in an ever-increase consumer demand for transparency, we are left to ponder if there was not perhaps another way to inform 1,000 employees that their loyal careers have come to an end at the same time you are hiring 1,000."
Soft landings
But, already a number of TD Ameritrade executives have moved on. For instance, Darla Sipolt, managing director of sales at TD Ameritrade for 17 years, left weeks earlier to join Goldman Sachs, a source said.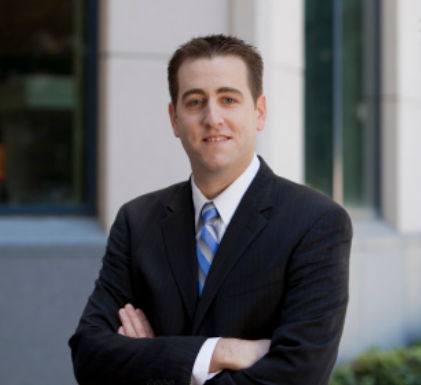 Sipolt did not immediately respond to a LinkedIn message. But Goldman Sachs spokesman Patrick Lenihan confirmed Sipolt had joined the firm's new RIA unit. See: Goldman Sachs lifts two superstar RIA recruiters from Schwab and Pershing, tipping hand on a big push into the RIA space, targeting early 2021 custody launch
Ben Welch, an 18-year TD Ameritrade veteran and most recently managing director of institutional trading and technology services, was hired by LPL Financial, a separate source said.
LPL Financial reportedly hired Welch to head up institutional trading in conjunction with its purchase today of Blaze Portfolio in Chicago. Blaze was founded in 2010. LPL paid an initial purchase price of approximately $12 million and $5 million subject to milestones.
LPL declined to comment and Welch declined to comment.
Members of the TD executive team who made the cut earlier include Kim Hillyer, managing director of corporate communications, James Kostulias, managing director integration office, Lee McAdoo, managing director of business, Jon Peterson, interim chief financial officer and Andrew Yolin, interim chief marketing officer.
Yolin has been at TD Ameritrade for more than nine years and for the past year has been the chief interim marketing officer. He's been in TD Ameritrade's marketing department since 2011.
Joseph Giannone, a senior strategist with communications and affairs, announced two weeks ago on LinkedIn that he's taken a post as executive editor at Dow Jones. He was at TD Ameritrade since 2013.
Spyro Karetsos posted on LinkedIn that he's now chief compliance officer of Google. The move was covered by The Wall Street Journal.
Veterans out
Among the TD executives outside looking in, Dorsey was at TD Ameritrade for more than 15 years and most recently oversaw all institutional sales functions including advisor recruitment, practice management and sales strategy.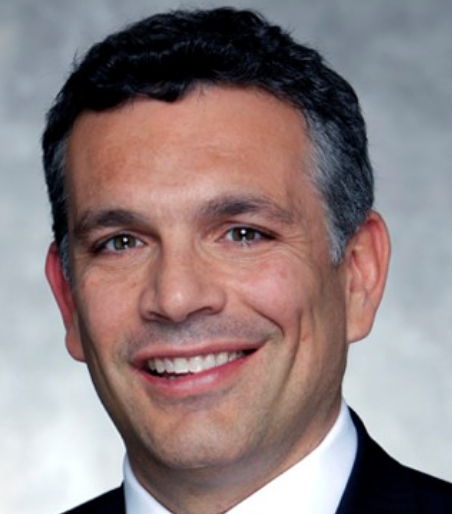 He was in charge of the company's western region. Dorsey did not reply to a LinkedIn request for comment.
Dario, an eight-year TD veteran was managing director in charge of product management. He was tasked with crafting product innovations in technology, business development, investment management and practice management for more than 4,000 RIAs who custody assets with TD. See: What's up with Jim Dario making the leap from Pershing to TD Ameritrade
He joined the firm from Pershing Advisor Solutions where he was managing director of business development and relationship management. Before that, he spent more than 20 years at Boston-based Fidelity Investments where he held several posts.
Dario did not reply immediately to a LinkedIn comment.
Healy, managing director of "Generation Next," joined TD Ameritrade in 2012. She initially oversaw marketing including the growth of the Institutional brand, the division's website, social-media and advertising efforts.
But her position changed and she became involved with advocacy efforts to increase diversity.
Healy did not respond to a LinkedIn message.
In August, Tim Welsh, president of Nexus Strategy predicted Healy might not make the cut. "Kate is universally admired, well-liked, and known across the industry, so also has many options. There is no similar role at Schwab," Welsh said.
Shuffling the deck
Earlier this month, Schwab announced it was cutting the following individuals: Steve Boyle, interim president, and chief executive officer, Tom Nally, president of TD Ameritrade Institutional, Prashant Bhatia, managing director of enterprise strategy and corporate development and Peter deSilva, president of retail,
Added to that list are Karen Ganzlin, executive vice president and chief human resources officer, Steve Quirk, executive vice president of trading and education, Vijay Sankaran, chief information officer and Joe Moglia, former chair and board member.
The news of 1,000 staffers being given pink slips today comes two weeks after Schwab completed its TD purchase.
The all-stock deal valued at $22 billion closed Oct. 6. See: The Schwab-TD Ameritrade merger creates one big identity crisis; Is it still a self-proclaimed 'challenger,' per Walt, or 'unbelievable fortress,' per Chuck?
Schwab executives haven't been secretive about the fact that cuts are necessary. See: Bernie Clark and Tom Bradley reign again atop RIA custody as Charles Schwab & Co. confirms TD merger cuts, but keeps Kim Hillyer, James Kostulias, Lee McAdoo, Jon Peterson and Andrew Yolin
Though TD Ameritrade doesn't exist as a legal entity, it is still a brand and has $1.5 trillion in assets. Schwab administers $4 trillion. Combined, the firms together have 10,000 RIAs.
---
---
Mentioned in this article:
---
---
---