Mark Casady: This is my third IPO so the previous two were helpful in knowing what to expect. This process was much easier
Lefteris Acquisition Corp. (NASDAQ: LFTRU) completed its initial public offering and raised $200 million on a 20-million-share float at $10, albeit with 2.5 million fewer shares than planned.
The IPO by Boston-based SPAC is headed Mark Casady, who serves as its chairman.
Casady completed his first IPO as CEO of LPL on Nov. 17, 2010 and raised $469.7 million, which gave the IBD a market cap of more than $3.2 billion.
"This is my third IPO so the previous two were helpful in knowing what to expect," he says. "This process was much easier as no travel was involved. All video calls to investors to discuss Lefteris with the team presenting the offering."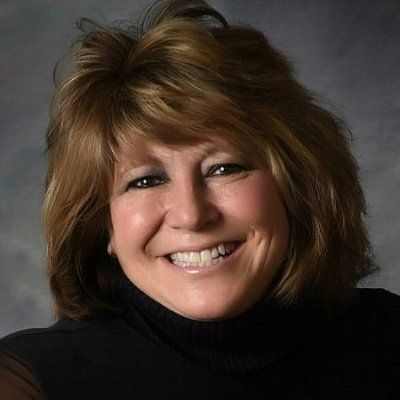 SPAC is the popular term for somewhat controversial special purpose acquisition companies that raise hundreds of millions of dollars based mostly on a statement of best intentions by a known investor.
The company plans to target financial technology enterprises valued between $600 million and $1.3 billion.
The release did not define financial technology, which often encompasses everything from rebalancing software to Bitcoin.
The controversial aspect is that SPACs -- made famous recently by the SPACs that took Virgin Galactic and Draft Kings public -- is that they grant founders' shares valued at as much as 20% of a market capitalization before much has been accomplished.
Lousy records
It doesn't help that SPACs also have a lackluster record for generating returns to investors.
"Since 2015, the 89 SPACs that have completed mergers have an average loss of 18.8 percent (and a median loss of 36.1 percent), compared with the average aftermarket gain of 37.2 percent for other IPOs through July 24," writes Institutional Investor.
The trade magazine states that only 29% even posted a positive return. The data was sourced to Renaissance Capital, an IPO tracker.
Lefteris is down about 10 cents or 1% since the first trade on Wednesday (Oct. 21)
Still, SPACs are considered a cut above their lowlier predecessors -- blind pools. Investors get a say in whether a reverse merger happens.
SPAC Featured Leaders
Karl Roessner, CEO of Lefteris who is former CEO of E*Trade Financial,
Ryan Parker, the vice chairman of Lefteris, and the former CEO of Edelman Financial Services,
Jon Isaccson, the CFO and chief business development officer of Lefteris, who has experience as CFO of Edelman Financial Services
David Bergers, general counsel of Lefteris, and formerly the general counsel of LPL Financial with many years in leadership positions at the SEC.
Independent Directors
Charles Roame, managing partner of Tiburon Strategic Advisors and
April Rudin, the CEO and founder of The Rudin Group
Asiff Hiji, director of Lefteris and former president and COO of Coinbase,
They also have many advantages over conventional IPOs, including not giving an underwriter a massive chunk of equity and going through interminable waiting periods during which a market can sour. Morgan Stanley is acting as underwriter for the Lefteris IPO.
"SPAC investors do not choose the deals, but they opt out of any target opportunity and receive reimbursement of funds," says InvestmentBank.com.
"In addition, an investor has the ability to vote on any opportunity presented as a target in the reverse merger transaction."
Casady says that he sought an SPAC as an evolution of his current firm, Vestigo Ventures.
"We are now on Fund II, and focused, as we were with the first fund, on early stage FinTech companies," he says in an email.
"In working on our portfolio I observed that many larger companies -- typically $50 million or more in revenues need capital options. An SPAC is a way to provide capital in a different way than a private equity investor would do, so its a choice to be made by the company on how it wants to control its destiny."
"It's about price realization," says April Rudin, one of Lefteris's three independent directors.
"Most IPO's have a discount from underwritten price. Also it's an underwriters POV on value of the company. An SPAC and the target company negotiate a price so it's an arm's length transaction. That is like a strategic sale or a PE transaction."
Exploring opportunities
Casady explains more specifically what value his SPAC creates that does not currently exist.
"We were able to bring together an incredible team of accomplished executives and directors to pursue our goal of a successful public offering by a market-leading fintech company," he said in a release.
"We created Lefteris because we believe there is a need for a different form of capital and a different brand of leader to help companies over $500 million in market cap to develop and grow their businesses."
"We look forward to discussing our unique approach to helping companies accelerate their growth potential and access the public markets via Lefteris," said Karl Roessner, CEO of Lefteris.
"We bring the talent necessary to help make that happen. We believe there are many great fintech companies poised to succeed in the public markets and we look forward to exploring the possibilities with them."
---
---
Mentioned in this article:
---
---
---
---