Boris Khentov: This is 100% a strategic move that is executed via very careful iterative tactics.
Brooke's Note: Branding can be destiny. The 'Betterment' brand always seemed like a natural for extending what it was bettering, beyond financial fairness. But, maybe, CEO Jon Stein was self-conscious in the early years. Putting ESG under 'Betterment' was perhaps laying holiness on a bit thick. There's a fine line between being pure and being a cloying opportunist. But maybe the world has now given Betterment permission to do what it might've been tempted to do all along. It has a "happy accident" to thank and some very generous inflows from the free enterprise deities. One thing Betterment shunned -- for now -- is direct indexing, and that just adds another twist to this tale.
Betterment is angling for a bigger ESG future -- but not through direct indexing -- after a "happy accident" involving Rockefeller largess and a six-fold leap in new assets.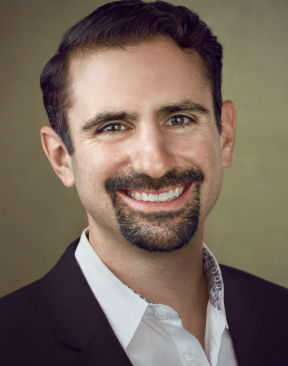 The New York City firm announced its environmental, social, and governance business expansion today (Oct. 22), as asset in-flows this year for its vanilla ESG portfolio outpaced its standard allocations by a factor of six.
The company is offering two new portfolios, Climate Impact and Social Impact.
Beyond ESG, however, Betterment has no plans to add further asset classes to its portfolios.
"[ESG] is now on equal footing with our core portfolio and just that change resulted in six [times] more investment," says Boris Khentov, Betterment legal counsel and senior vice president of operations.
The Social Impact model portfolio came about as part of a partnership involving Morningstar, the NAACP and the Rockefeller Foundation.
The company's previous ESG offering, first available in 2017, is also getting a makeover and "a number of enhancements," including a name change to the Broad Impact portfolio.
Although Betterment's ESG expansion was in the works since January, the #BlackLivesMatter movement spurred the incorporation of a new metric -- racial equity -- in its ESG portfolios.
Rockefeller's rescue
The May 25 death of George Floyd, an African-American, at the hands of a white Minneapolis police officer spawned a social and political upheaval.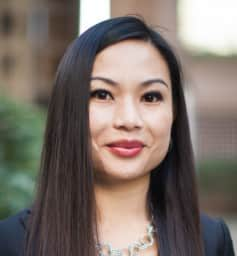 Following a series of discussions in early June, the firm began building a portfolio focused on racial and gender equality, using its core ESG portfolio as a base.
State Street's SHE ETF and Impact Shares' NAACP Minority Empowerment ETF filled the need. But the latter was prohibitively expensive and far too small to include in a core portfolio.
At the time, the NAACP ETF held just $5 million [now $9.38 million] and its expense ratio stood at 0.76% -- an unacceptably high price for a budget robo-adviser.
In contrast, SHE held roughly $100 million [now $137 million, as of Oct. 22] and carried a 0.2% expense ratio.
Social Impact Portfolio
Builds on Betterment's Broad Impact portfolio with an additional focus on U.S. companies that value diversity.
Includes the NACP ETF, designed to provide exposure to U.S. organizations with stronger racial and ethnic diversity policies, based on criteria developed by the NAACP.
And, the SHE ETF, which provides exposure to U.S. companies that demonstrate greater gender diversity within senior leadership.
The Rockefeller Foundation had funded the initial launch of NAACP in 2018 with a $3 million investment. But the ETF continuously failed to cover its expenses, leading to its prohibitive fees.
Betterment joined with Rockefeller to leverage the robo-advisor's growing scale and the foundation's deep pockets to drive down NAACP's expense ratio. Rockefeller poured another $3 million into the fund, which Impact Shares then used to push NAACP's expense ratio down to 0.49%.
"It was an eye-opener, realizing we were at that scale where we could do things like this," says Khentov.
"It was a bit of an accidental discovery ... [but] it's certainly going to inform how we go about things. If there's a theme our customers care about we'll [now] get very creative to get there."
Strategic or marketing?
Betterment's ESG focus has become the subject of some debate. Is it strategic or marketing?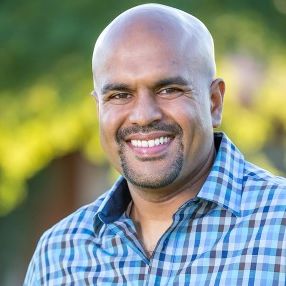 "This is 100% a strategic move that is executed via very careful iterative tactics ... [but] something is happening, there was a momentum driving all this, even before we were able to double down," said Khentov.
A series of tactics gelled into a defined strategy for a company that needed one to counter automated investing behemoths like Charles Schwab's Intelligent Portfolios robo, which has $40 billion-plus of AUM.
Since January, Betterment's AUM has climbed to $24 billion, up from $21 billion. Ethical investing likely ranges between 5% and 10% of the firm's tally.
But Manish Khatta, president and CIO of Potomac Fund Management in Easton, Md., says Betterment's new ESG line-up is less "strategic" than it seems.
"In politics they call this 'pandering to your base'," he says via email.
Climate Impact Portfolio
Features three distinct global allocations to mitigate climate change
First, focuses on companies with the lowest carbon footprints within every sector.
Second, targets funds that specifically exclude companies holding fossil fuel reserves.
Third, includes "green bonds" that fund environmentally beneficial projects across the world, including alternative energy, pollution control, and climate adaptation.
"Since Betterment investors skew to the younger side, this is a marketing ploy ... [and ESG] is just a new way for fund companies to sell you a different slice of the same pie."
Khentov counters that beefing up the firm's ESG offering though hard-nosed business and a genuinely better outcome is a win on three fronts.
"It plays across all three of our business lines -- 401(k)s, advisors can use it, and retail ... This is special; it's not just good for business."
Indeed, Betterment's ESG enhancements could provide strategic differentiation.
Not acting simply wasn't an option, says independent wealth management consultant, Greg O'Gara, via email.
"[ESG] will experience sustained growth ... [so] it's prudent for financial institutions to focus on this opportunity now and in the long-term."
Almost 60% of overall global mutual fund assets will, for instance, be held in ESG funds in the future, according to an Oct. report from PriceWaterhouseCoopers. It casts ethical investing as "the growth opportunity of the century."
The needle is shifting, adds Joe Ziemer, Betterment vice president for communications and policy.
"ESG feels like it's always been the next big thing, and it's never become [that] ... [but] we're starting to see the marketplace ... This could actually be the ESG moment."
Finding the Easter egg
Betterment's customer base tilts heavily toward millennials and generation Z, making its push toward ESG a no brainer, says Jennifer Coombs associate professor at the College for Financial Planning, via email.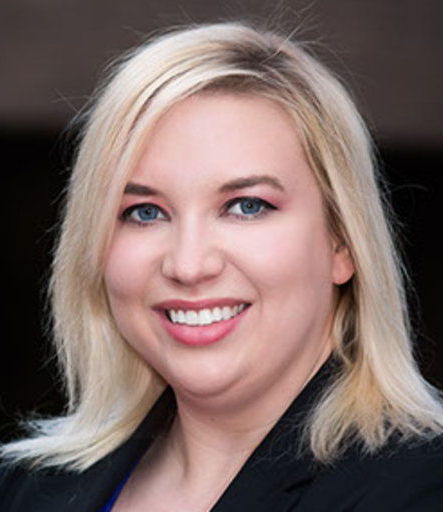 "Their timing is slightly off in that they're arriving to the party a little late ... [but] it's certainly a strategic move ... [and] will definitely [help] boost their bottom line."
Khentov denies Betterment is late to the party, given it launched its first ESG portfolio four years ago.
But ESG is no game changer for Betterment, says Lex Sokolin, global fintech co-head at New York City blockchain software company, ConsenSys, via email.
"[It's] unlikely to be a step function ... It adds a new business line and unlocks a different type of demand. This seems more an improvement on a core proposition," he says.
Asked whether Betterment's failure to lead the ESG pack left the firm with egg on its face, Khentov artfully played off the metaphor.
"We're inveterate optimists so we always process potential egg-on-face moments as opportunities to find an Easter Egg and realize there's something sitting here; let's do it," he says.
"[Besides] for the first several years we focused on battling the active trading, high-expense goliath in front of us ... a big hill to climb ... [but] now we have [our clients'] attention [we asked] what else matters."
RIA Adoption
Betterment anticipates RIAs will use its custody service, Betterment for Advisors to move assets into its new funds.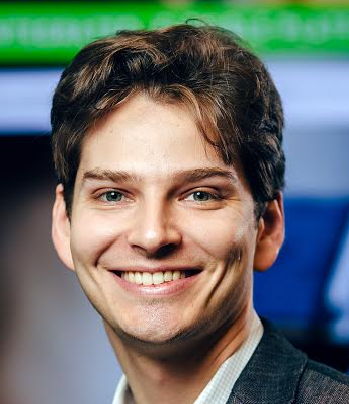 There's been a paradigm shift in how clients, and therefore RIAs see ESG funds, which moves the needle, says Coombs.
"It could very well be that [Betterment was] afraid of sending a singular message through the use of ESG funds ... coming across as politicizing a portfolio ... but this is not the case [and] advisors most definitely want ESG funds," she explains
But RIA adoption might lag behind retail, because advisors aren't experienced -- yet -- in building ESG portfolios -- and their clients aren't that au fait either, says Rosanna Leroe-Muñoz, chief revenue officer at San Francisco-based DI vendor, JustInvest, via email.
"Firms that offer ESG as a default may face more questions before their clients adopt the solution ... [and an RIA] needs to be equipped to answer questions about the methodology, related issues, and current events linked to whatever ESG solution they propose."
The robo-advisor's ESG revamp is also expected to win 401(k) plan participants, despite potential restrictions pushed by the Trump administration. See: A big wince as Trump's DOL presses efforts to erase Obama-era ESG guidance, with tough new rule to curb do-good funds in ERISA accounts; critics cry 'politics'.
Prestidigitation?
Betterment's ESG push also bucks a growing industry shift toward direct-indexing (DI) -- buying individual stocks underlying an index, like the S&P 500.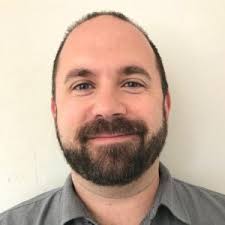 Indeed, Betterment insists that a selection of ESG ETFs is the superior option. Although client ethics are matched less precisely, the investment musters the voice of millions to force change.
"This is magic hand-waving," says Josh Levin, co-founder and chief strategy officer of San Francisco, Calif.-based DI ESG vendor, OpenInvest, via email.
"I've never heard anyone in the ESG industry state that 'getting companies added or removed from ESG indices' is a major pathway for driving change. The only real stick is having the ultimate ability to divest, if management doesn't follow suit."
"As an ETF manager, you [go] into a negotiation announcing you are leaving behind your stick," he adds.
But, in truth, DI is good for two things, tax-loss-harvesting and ethical virtue signaling, Khentov says.
"People who want to express values -- not just feel personal satisfaction they didn't buy something -- doesn't work through direct-indexing," he says.
"ETFs are perfect vehicles for creating flows of funds where companies can't ignore they've been excluded from an index ... you're pooling your values ... [and] providing more leverage to those actively engaging with [them]. "
Betterment refuses to rule out developing DI for tax-loss-harvesting, or to develop custom portfolios for high-net-worth clients with a particularly large and likely accretive holding in a single stock or sector.
Arch robo-rival Wealthfront has used DI to harvest losses since Dec. 2013, but it never took off and its stated value proposition centered more around costs and tax advantages.
Bottom line silliness
Betterment's stance that ESG ETFs provide a far more effective means of prompting change sparked significant debate among analysts, financial technology executives and environmental activists.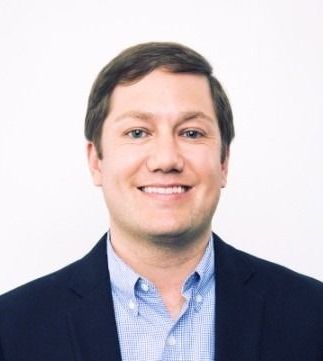 Levin insists that corporations are unlikely to be swayed by whether their firm is included in ESG ETFs, which track approximately $250 billion in assets.
He says many leading ESG ETFs hold problematic trading positions, such as holdings in energy stocks, which are particularly hypocritical.
"Share price is what corporate investor relations teams really care about ... [and for ESG scale] you're trading off some of the biggest levers: your proxy voting rights, [and] the ability to divest individual names," he argues.
"The idea that buying ESG ETFs is going to transform proxy voting into an ESG paradise is silly, because look at the proxy voting records for the big ETF shops. Two of the big three voted against nearly 90% of climate-related shareholder proposals."
Indeed, it's debatable whether a truly ESG fund exists, says Khatta.
"I don't think a solid ESG portfolio is even possible today. The ratings are subjective and flawed. There is no standardization, and ratings can vary dramatically among agencies."
Energy shares make up about 4% of The iShares ESG MSCI USA Leaders ETF and the Xtrackers MSCI USA ESG Leaders Equity ETF.
Holdings like Exxon and Chevron also make up 2.7% of Vanguard's FTSE Social Index Fund.
It's a major problem, says Casey Harrell, senior strategist at the Sunrise Project, an environmental lobbying organization in Oakland, Calif.
"The power is not being wielded in the right way. Unless these funds ratchet up their exclusion criteria over time, it will continue to be misapplied ... [making] it either a missed opportunity or, even worse, a placebo."
The counterpoint
But the argument that favors DI as categorically the more ethical choice over ESG ETFs fails to factor in nuance, says Leroe-Muñoz.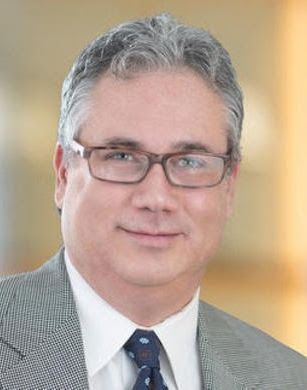 "Aggregation is empowering, especially for odd lotters or smaller investors … [and] the collective bargaining argument will continue to hold because the spirit is to empower retail investors that want to do good ... [and] there haven't been many options until recently."
The principle is sound, it's just the execution that often misses the mark, says Harrell.
"It's rooted in collective power building, the same as organizing versus individual activism."
It's also unfair to castigate Betterment's ETF reliance, because its business model tilts heavily toward smaller value accounts, for which DI is less practical, Leroe-Muñoz continues.
"Most DI providers focus on serving wealthier investors ... [for whom] it makes more sense to pay a higher fee to incorporate tax-efficient customized DI ... Fundamentally, Betterment is trying to solve a different problem. With their average account size … [and] belief [in] passive investing ... it makes sense for Betterment to use ETFs."
It works, says Khentov.
Getting recognition
Betterment launched its first ESG portfolio in July 2017, but the firm now admits as much as it tried, it found it tough to achieve a top-notch blend of its low-cost index-based approach and ethical benchmarking.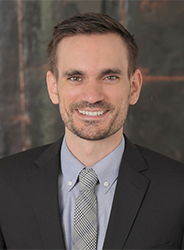 "We set out to launch an ESG portfolio, intending to [insert] as many asset classes as we could, and we came away a little disappointed that we could only do US equities. The funds just weren't quite there," says Khentov.
"Given where the [ESG ETF] landscape was at the time, we weren't yet comfortable as fiduciaries replacing every single asset with ESG funds."
Since then, Betterment has slowly swapped out standard ETFs for their ESG equivalents where possible in its ethical portfolios, inclusive of emerging market index-trackers.
It is still "a few years" from managing portfolios with only ESG-benchmarked equity ETFs, and fixed-income ESG remains difficult for the firm.
But the spur to ESG asset in-flows surging six-fold relative to traditional in-flows was simple.
Prior to early 2020, in order to choose an ethical portfolio, Betterment customers had to work through several menus. Now ESG is offered on the front-screen, alongside its traditional portfolio.
"[Previously] 60% of customers didn't know [our ESG portfolios] existed," Khentov admits.
---
Related Moves
January 19, 2021 – 6:32 PM
---
December 8, 2020 – 5:27 PM
---
---
Mentioned in this article:
---
---
---
---