Scott Hanson: Our space has been bid up.
Brooke's Note: When I first spoke about Allworth with Scott Hanson in 2017, he framed his challenge in simple terms. The U.S. consumer has a giant, unmet thirst for human-delivered financial advice and he was determined to get it to them. He just needed to find a way to get planners minted daily by colleges to actually pursue planning as a career. A big part of that rewiring played to Hanson's strength -- marketing. Planners will plan if you get them good, vetted, paying customers and give them a clear career path and income. Hanson told me Allworth also has another path to grow tomorrow -- buying RIAs that also see the beauty of one big unified brand, culture and tech platform. So Hanson is solving an HR and business efficiency issue to solve a human advice shortage. After three years and $10 billion in AUM -- on top of decades building to $2.4 billion under the old Hanson McClain Advisers brand name -- Lightyear was ready to write a check. It can see where Hanson is going and it wants to be part of that success.
The red hot RIA M&A market is now white hot after Lightyear Capital bought Allworth Financial, a small, young national RIA rollup, at a reported tremendous valuation.
The price could be as high as $800 million, an unnamed source told Barron's. The company declined to disclose terms, but said senior management will remain significant shareholders. The transaction will close by the end of 2020. See: COVID-19 throws a curve ball at RIA M&A market, gut-punching valuations and causing fence-sitters to resolve to get the hell out, but Q1 prices hold their own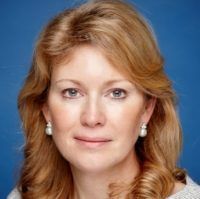 "I'm not going anywhere and I really believe our best days are ahead of us," says Allworth CEO Scott Hanson.
So does Lightyear, which is better known for exiting deals at this off-and-running stage rather than entering them. See: Why Lightyear's purchase of AIG Advisor Group isn't a Cetera-type fixer-upper case and how Donald Marron will respond accordingly
"Allworth has the opportunity to become a national brand name for providing financial advice," said Mark F. Vassallo, managing partner of Lightyear in a release. "This investment is consistent not only with our long-term thesis..particularly in times of uncertainty."
Allworth, a Sacramento, Calif.-based RIA has grown client assets under management from $2.4 billion to an estimated $10 billion since 2017, the company said in a release.
Lightyear, the New York-based former owner of Cetera, [AIG] Advisor Group and Wealth Enhancement Group , partnered with the Ontario Teachers' Pension Plan Board to outbid two other private equity firms.
Karen Frank, senior managing director, equities at Ontario Teachers, said her organization acts as fiduciary for more than 300,000 active and retired teachers in Canada.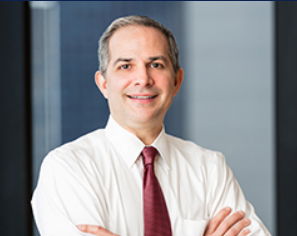 "We believe the company is an attractive investment given its differentiated and retirement-centric business model as well as industry tailwinds including an aging population and increased demand for professional and holistic wealth planning services," said the former CEO of Barclays Private Bank.
Unique model
Parthenon Capital, which purchased the RIA in 2017 to supercharge growth, apparently drove the deal. See: Scott Hanson sells RIA to Parthenon after 'semi-retirement' drove him half-crazy -- so he could work full-time to get to $10 billion
When asked about the valuation and the short three years from Parthenon's purchase to sale, Allworth CEO Scott Hanson said it was largely a decision made by Parthenon, though he happily went along with striking while the M&A iron is hot.
"Multiples just continue to creep higher," he says. "Our space has been bid up."
If the valuation Barron's published is accurate, it could equal or surpass the $750 million that Goldman Sachs paid for United Capital last year.
But United Capital had AUM of $25 billion. See: Joe Duran's sale to Goldman Sachs achieves impressive goal but at the expense of his far grander dream; Will Goldman leave him outside looking in?
"This all has happened in three years, unlike United Capital, which largely took 17 years to make similar value creation…if, indeed, the Allworth claims are true," says Dan Seivert, CEO of ECHELON Partners of Manhattan Beach, Calif.
"Most estimates peg them around 15 times $20 million in EBITDA," Seivert says. "As such $800 million seems high unless one places bigger emphasis on the future potential."
But Allworth may make up in business model design some of what it lacks in sheer cash flow, says Seivert
"They do have a unique model and are far more into data science and algorithms of engagement than United Capital ever was," he said in an email to RIABiz.
"No one is doing more radio, social media, email and TV in a data science way (other than Ken Fisher and Ric Edelman) to first generate leads, and then collect more information and then get people into the office or on calls to score them and then convert them to clients."
Aggressive acquisitions
When Parthenon stepped in the RIA was called Hanson McLain Advisers, after RIA radio hosts Scott Hanson and Pat McLain. It had only $2.4 billion of assets under management -- and was stuck at average 6% growth.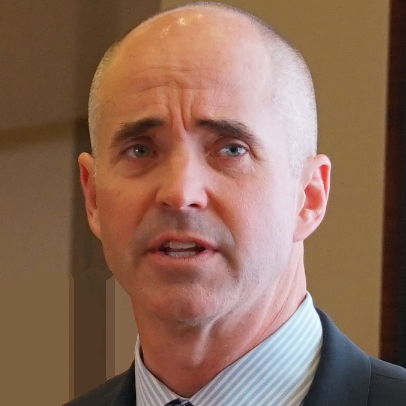 Parthenon began to aggressively buy firms like Simply Money to boost AUM and gave a bundle of RIAs the Allworth generic branding. See: Parthenon Capital buys Simply Money, adds it to Hanson McCain, and 'presto' a $3.3 billion radio show-based RIA roll-up rises
This year, Allworth bought Capstone Capital, a $100m firm based in Cincinnati, and Houston Asset Management, with $450 million under advisement. And, in October a year ago, it acquired HBC Investments' ownership interest in Retirement Advisors of America.
All in, Allworth has made 10 acquisitions to get to its current size.
Hanson says he and his colleagues are rolling over large amounts of their stock in addition to realizing liquidity.
What may merit such optimism is how the advertising generates a pot of leads, taking the burden off of advisors and making them willing to accept a more middling compensation.
"It is Allworth's job to do lead gen not the advisors' job," Seivert says
"As such the advisors get paid a base salary plus 10% of all revenue generated [from their clients.]
"This leads to a bigger corporate marketing cost but lower and less variable comp expenses. Combine this with doing deals and acquired firms get a nice boost of marketing. All this means higher growth, higher margins and higher valuations."
Seller's market
"It's definitely a seller's market," said James Gold, CEO of Steward Partners Global Advisory at the Deals and Deal Makers Summit in Sept. 2019. See: RIA buyers charge to Newport Beach moaning a familiar refrain: Not enough sellers! Yet, not one believes that RIA M&A is a bubble... much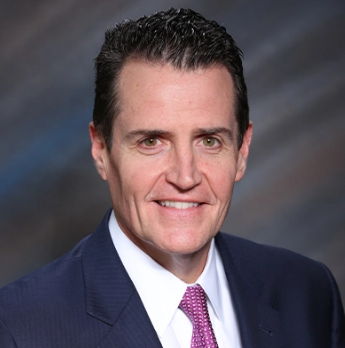 Some of the PE firms are, "late to the market" and as a result are willing to pay top dollar to get in the game, agreed Larry Roth, former CEO of the industry's largest IB/Ds and now Managing Partner of RLR Strategic Partners.
Additionally, many of the largest deals have been from one PE firm to another, as the acquiring PE firm looks to fund the next phase of the RIA's growth, creating a virtuous cycle of recycling PE investments.
"What are you looking to achieve when taking the money?" asked Roth to demonstrate key considerations for working with a PE firm that includes a solid business plan.
Gold importuned buyers to soak up ready private equity now while the pump is primed.
"Capital dries up real quick in bear markets, so to be opportunistic and take advantage; you need to be in a position to be able to invest in those scenarios."
---
Mentioned in this article:
Allworth Financial
Mergers and Acquisition Firm, RIA Serving Other RIAs, Advisory Firm
Top Executive: Scott Hanson and Pat McClain
---
---
---
Wowza
October 20, 2020 — 7:03 PM
Wow remarkable valuation and big vote of confidence from Ontario Teachers Pension as a direct co-investor w/ Lightyear
Moneyclip
October 20, 2020 — 7:18 PM
---