TD Ameritrade's LINC at the Grand Hyatt in San Diego is cancelled -- and maybe extinct.
Brooke's Note: Schwab Advisor Services was set to host an event in Boston for an invite list of 10,000 RIAs with $2.6 trillion of assets, counting TD Ameritrade's RIAs, who came aboard three weeks before showtime. It could thumb its nose at Fidelity Investments, whose headquarters is just a few blocks away. Now IMPACT 2020 will broadcast from the ether, with a whole new digital paradigm and highly digital -- read reduced -- rates. But whether more RIAs will attend at a rate discounted 75% to between $299 and $450 down from the $1,100 range remains to be seen. Similar questions surround sponsors who are far from certain about the concept of virtual booths, without the free mugs and t-shirts they always leaned on in the first place. Advisors also get all that travel and lodging cash back -- never mind a few days of precious time. Of course, Boston could never have supported a 10,000-RIA event and IMPACT virtual will pack them in -- if people can stomach paying hundreds of dollars for more screen time.
RIAs attending Schwab IMPACT will not enter a real auditorium this year, but they will pay real money.
Schwab Advisor Services is charging $299 to register for its virtual program until Oct. 3 [tomorrow] when the fee rises to $450 -- a sharp discount from the real deal's fees. The event was originally set in Boston.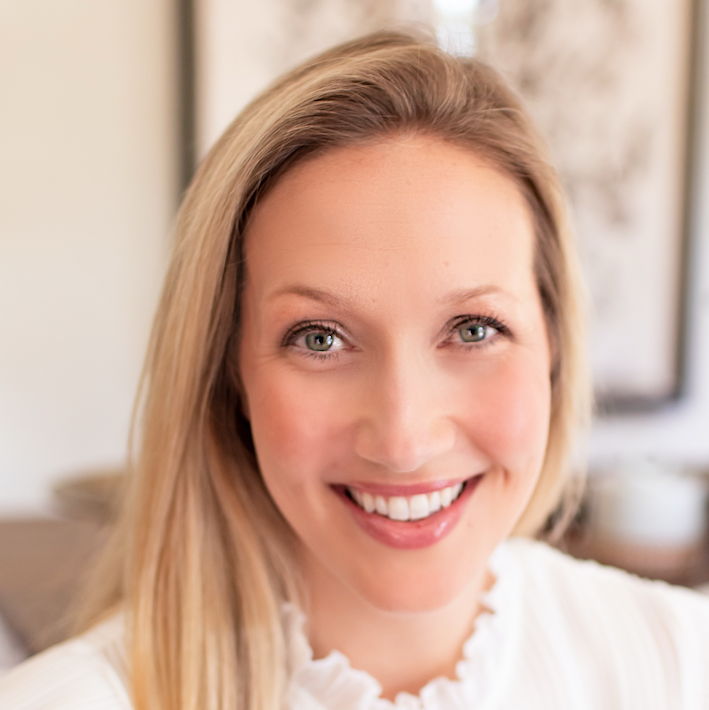 The virtual event, starting Oct. 27, is the granddaddy on the annual calendar. The San Francisco custodian produces it for its 7,000 advisors who manage $1.7 trillion in total client assets.
A few dozen prospects, hundreds of vendors and a smattering of others -- like journalists-- are also thrown into the mix. See: Schwab Advisor Services takes EXPLORE, IMPACT and SOLUTIONS 'virtual' in face of COVID-19 pandemic, updates merger, and makes clear the two scheduling details are unrelated
For a pre-pandemic in situ conference, Schwab IMPACT published an early bird rate of $1,150 that rose to $1,275 for late registrants. Had 4,000 of the latest attendees paid the conventional early-bird fee, it would have generated $4.6 million in revenues. See: Schwab IMPACT hits speed bumps in its 27th year on the stage, in the kitchen, with long lines and in the hard questions RIAs asked
Advisor savings of $700 or $800 on the entrance fee only go up from there. Hotel expenses, about $900, and travel expenses, estimated at $700, add up to as much as a $2,400 virtual conference dividend. That doesn't even account for dog sitters and the time advisors get back to run their practices.
Meanwhile, TD Ameritrade canceled its own conference that was slated for January and chose not to have a virtual event. Instead, TD Ameritrade and Schwab are hoping TD advisors will attend the Schwab virtual conference this fall.
"We have also decided not to pursue planning a large-scale virtual event," TD Ameritrade wrote in an email to its advisors. "LINC is special because of its unique atmosphere and sense of community. Given our time constraints and circumstances, we felt it would be difficult to replicate that experience virtually."

Worth it?
Schwab spokesman Peter Greenley says that TD Ameritrade advisors were invited to IMPACT weeks ago. He declined to state how many people have signed up but said the firm will announce attendance at the conference.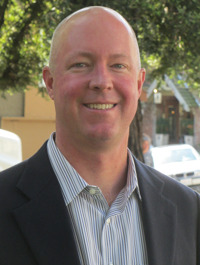 Expect advisors to pay for the not-so-real thing, says Tim Welsh, founder of Larkspur, Calif-based Nexus Strategy.
"For conferences that had a cost to them in the past, they pretty much all have some form of a highly discounted registration fee to pay for the platforms, and I think advisors are willing to pay them."
Though advisors get no goodie bags, chicken lunches or exhibit hall cocktails, Schwab is working to keep the content quality at the accustomed level.
Keynote speakers--boxing champ Sugar Ray Leonard, former Obama Secretary of Education Arne Duncan and former Bush Secretary of State Condoleezza Rice--will be live-streamed on the site.
Most virtual conferences -- Schwab's included -- will likely break-even, Welsh says.
The IMPACT agenda includes live speeches by CEO Walt Bettinger and custodian chief Bernie Clark. Many of the sessions that offer continuing education (CE) credits can be streamed by advisers at their convenience. See: Bernie Clark uses Schwab IMPACT 2017 as pulpit to preach Schwab scale as firewall to blaze of dystopian big-data future
Good enough for 2020, says Roger Hewins, founder of Team Hewins, an RIA based in Redwood City, Calif., with $2 billion in assets, according to its ADV.
"We will be attending. We have done quite a few Zoom conferences this year plus virtually all our meetings. That's the new normal. It is a poor substitute for in-person conferences, but it is the best we can do for now."
Figuring costs
Though Schwab can't be sure how RIAs will react to its fee, it can take heart from the recent experience of other virtual event producers for RIAs.
Advisors will pay for an armchair event.
Riskalyze held a virtual conference named Fearless Week with more than 3,000 attendees. The company's Summit was set to have 750 advisors with a $1,299 ticket price.
But with the switch to a virtual event, CEO Aaron Klein says the Auburn, Calif., company wanted to help advisors and cut the price to $99. The first 2,000 Riskalyze customers could register for free. See: Aaron Klein sells against fear and risk in San Antonio -- and hits back at competitors
Investments and Wealth Institute is charging $795 for non-members for its virtual Wealth Advisor Forum, Oct. 19 to 20.
Still, not all virtual conferences are charging. For example, LPL Financial hosted more than 10,000 advisors free of charge, a spokeswoman says.
Virtual good news
The jury may still be out on how successful these virtual conferences will be in the long-term, but Ric Edelman, founder of Santa Clara, Calif.-based Edelman Financial Engines with $220 billion AUM, is impressed by them. See: Ric Edelman throws his RIA's $30 billion-plus retail asset custody accounts up for grabs with anchor custodians -- TD and E*Trade -- set to be swallowed whole by Schwab and Morgan Stanley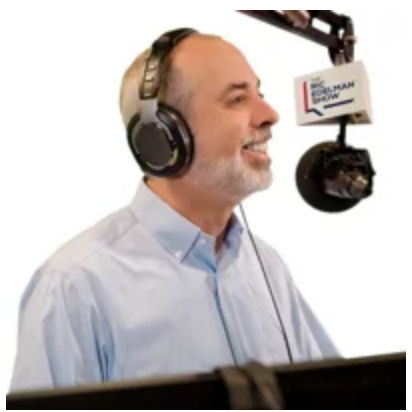 "The technology is very good and it will get better over time. Already software exists to let you visit exhibit booths, network privately with other attendees and attend the breakout sessions of your choice.
"About the only thing missing is the late-night action at the bar, which I always skip anyway."
The Fairfax, Va.,-based national radio host adds the financial services industry and tech industry are doing well in the new reality.
"This is good news for corporate America that needs to attend events, great news for the tech industry that's creating these apps."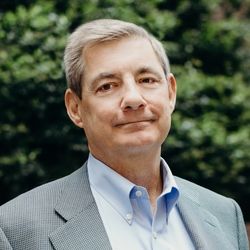 The show must go on and so must the fees because these events still cost money to produce, says Megan Carpenter, co-founder, and CEO of FiComm Partners in Los Angeles.
There are significant costs associated with the production, technology, human capital and marketing required to successfully host a large scale virtual event," she says in an email.
A number of conferences are charging fees ranging from $49 to $400, she notes.
Carpenter has also been impressed with the virtual conferences. Some companies make the event mostly "live." Others provide video that advisors can stream.
"Despite the expected technological hiccups, there has been a lot of innovation stemming from virtual conferences. Organizers have demonstrated early capabilities to quickly adapt to a virtual world. Many of the virtual conferences have a registration fee for attendees," she notes.
Best practices
Schwab's virtual event is a combination of live-events and "on-demand content" that advisors can stream at their own leisure. Live-sessions will take place Oct. 27 to Oct. 28 and Nov. 2, 4, 9 and 11. Attendees can access pre-recorded sessions on their own schedule from Oct. 29 to Nov. 13.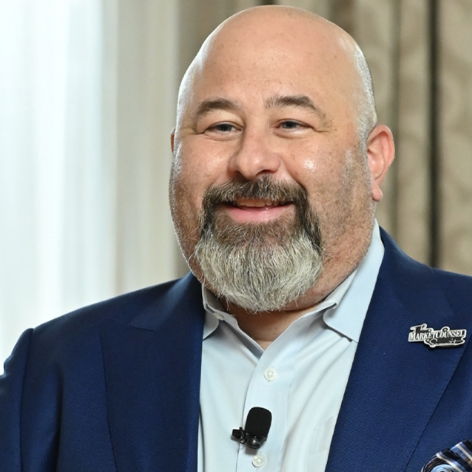 "Our world-class Events team continually consults with vendors and consultants to stay in touch with industry best practices, whether for live or virtual events. We are always seeking opportunities to provide value and differentiated experience to our event attendees," Greenley says.
But virtual doesn't seem right for all of the conferences, says Brian Hamburger, founder of Englewood, N.J.-based MarketCounsel.
He postponed The MarketCounsel Summit set for Dec. 7-10 in Las Vegas and is hoping to hold the event live in the second quarter of 2021.
He points out that every event is different and many of the events such as Schwab's IMPACT focus more on content.
But at MarketCounsel the event is more about conversations that may or may not flow from the content. See: One year after Alex Chalekian tweeted, Chip Roame still searching for a Tiburon Summit date to showcase his new, improved 'inclusive' conference
"For those delivering content, a virtual event is a great way to deliver content. But it lacks a real sense of community. We don't lead with content. I think people enjoy our content, but our goal is to put content that leads to conversations in the hallway," he says. See: Brian Hamburger gets Bill Crager, Joe Duran and a top Schwab executive in swing for 'insider baseball' feel at MarketCounsel Summit
Who's zooming who?
Indeed, zooming to an event has yet fill much of the void beyond designated content, says Carpenter.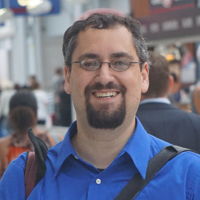 "We've observed that virtual booths for sponsors are not gaining much traction. We've heard across the board from our clients that virtual booths have not met expectations," she says.
"This is important because sponsors fund events and organizers need to figure out a great way to get sponsors the recognition and engagement needed to make it worth their while."
Welsh agrees that you need humans to makes the marketing medicine go down as measured by "limited interactions."
"The exhibit halls and networking activities have been panned," he says in an email.
Virtual events will need to evolve to become more than pandemic placeholders, agrees Joel Bruckenstein, who organizes the T3 conferences.
T3 hasn't held a conferences since COVID-19 struck earlier this year, he says. His firm got one of the last in-person conferences of the year before COVID.
He hopes to host an in-person meeting in 2021, but doesn't anticipate doing it until the third quarter. "Not this year for sure. It is too dangerous," he says.
"I will be doing a virtual version of T3 Enterprise. My thoughts on charging is that everything takes time and costs money. We have always tried hard to make our events affordable to everyone."
He is hoping to hold the next advisor conference Sept. 21 to Oct. 1, 2021.
Michael Kitces, of Nerd's Eye View, who typically attends more than 70 events a year, says the conference circuit has completely dried up. See: COVID-19 crushes RIA conference schedule; 100 gatherings are in jeopardy along with the bottom lines of publications and organizations
"I haven't been to a single in-person conference since COVID broke out in March. Nothing on the calendar for the rest of the year."
He's even concerned about conferences into 2021 - until an effective vaccine is widely administered.
"And because it will likely take many months for vaccines to go into wide release, and there isn't one out already, I'm already seeing Q1 2021 events start to get canceled and pushed. Most events in Q2 of 2021 seem to be in a wait-and-see mode right now."
---
---
Mentioned in this article:
---
---
---