Ajay Gupta and Tony Robbins are both gone from Creative Planning. Each enjoyed a windfall from Robbins' first book but ultimately
Brooke's Note: Peter Mallouk is all but unmatched as an entrepreneur in the RIA business. He built a $50 billion RIA without being owned or controlled significantly by outsiders. The turn of events surrounding his just released book, "The Path," will only cement his reputation as a savvy dealmaker. He has a nose for how to take control of a situation and command the terrain against all odds. By guile and force, the Kansan has largely outfoxed and outlasted both self-help guru Tony Robbins, and his San Diego-based adviser Ajay Gupta. The prize is a book series that throws off a referral torrent. Mallouk was the outsider looking in after Robbins published his first book, Money: Master the Game in 2015. Gupta was swamped by referrals. Now the game has changed in surprising ways. Mallouk is the lead author of the latest book. Gupta is retiring from Mallouk's company at age 50, with little explanation, and Robbins is only listed as a contributor. He lost his title and board seat at Creative Planning last year. As for referrals, they now go to Mallouk's firm, Creative Planning. This article by Lisa Shidler captures this power struggle where not much resistance seems to be evident to Mallouk's indomitable will. He's now in the enviable position of using a "Robbins" book he owns to, in effect, self-refer.
Peter Mallouk and Tony Robbins finalized their business divorce last year, clearing the way this week (Oct.13) for publication of a star-crossed financial book that's expected to generate a torrent of referrals for Mallouk's firm.
Simon & Schuster was set to publish the book last year, but dropped it after an expose in online news site BuzzFeed revealed allegations of sexual misconduct against Robbins.
The self-help guru denied the claims and filed a libel lawsuit last year in Ireland. It's still pending, says his spokeswoman, Jennifer Connelly, executive committee chair and artist in chief of JConnelly Inc. The article still appears on the site.
Mallouk parted ways with Robbins, but kept the rights to the book and negotiated a new deal with Post Hill Press, an independent publishing house founded in 2013.
Simon & Schuster is still in the deal as well-- albeit at arm's length-- as distributor through its pay-for-play outsource unit, Simon & Schuster Distribution Services, which has 35 clients.
Now, it's all Mallouk's show. His $50-billion AUM RIA, Creative Planning in Overland Park, Kan., is in a position to reap a referral whirlwind from readers.
Connelly declined to say whether Robbins still uses Creative Planning as his personal adviser.
"Given that Mr. Robbins is no longer affiliated with the firm, we cannot speak to whether he is a client," she said.
Claiming credit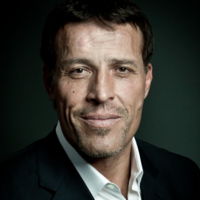 Mallouk and Robbins split following the allegations, although Mallouk said at the time Robbins was already on his way out when the story broke. See: Exclusive: Creative Planning's split with Tony Robbins was in the works well before self-help guru's sexual misconduct allegations, says Peter Mallouk
"He had exited from our board and we had to sort through winding that down first. I took control of book and got to choose publisher and negotiate book terms," Mallouk says.
"We worked with a new publisher, Post Hill, who is releasing this book, plus another one I am writing exclusively."
It was set for release early in the year, but got sidetracked by COVID, he added.
Mallouk says he wrote 12 chapters in the current book. Robbins wrote two chapters and another chapter was contributed by Jonathan Clements, a former Wall Street Journal columnist and current board member and director of financial education at Creative Planning.
Oddly, the book jacket lists Mallouk as author "with" Robbins, but the book is being marketed on amazon.com, as Robbins' book.
In another twist, former Federal Reserve Chairman Alan Greenspan and Vanguard Founder Jack Bogle provided testimonials for Robbins in the book's description. Mallouk isn't mentioned.
"Robbins is the best economic moderator that I've ever worked with. His mission to bring insights from the world's greatest financial minds to the average investor is truly inspiring," says Greenspan.
"Tony is a force of nature." Bogle proclaims in an obviously recycled quote. The investing legend died in January of 2019.
Still, it's not far off the mark.
Robbins has written or co-authored a number of best selling books and has a large following of devoted fans, which may explain his continuing association with "The Path: Accelerating Your Journey to Financial Freedom."
Connelly, however, confirmed the title is, indeed, Mallouk's, and he will receive any referrals it yields.
Referral jackpot
The book is a sequel to the 2015 smash hit, "Money: Master the Game," authored solely by Robbins. The life and business coach also authored a second financial book, "Unshakeable." Both were top sellers.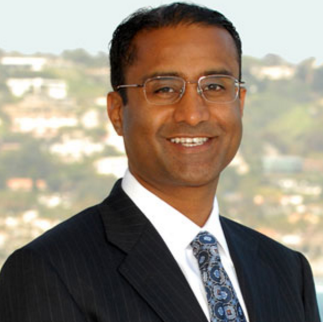 One of the big payoffs from financial books are client referrals. Robbins' first book recommended Ajay Gupta's RIA, Gupta Wealth Management, swamping his firm. See: Swamped by Tony Robbins' referrals, Ajay Gupta launches national venture with Jemstep and United Capital as notable partners
Robbins joined Creative Planning's board the same year and was given the newly created title of chief of investor psychology. See: What to make of Peter Mallouk's sweeping deal with Tony Robbins -- and where the unlikely pairing goes from here
While the book profits went straight to a charity, Feeding America, revenues from referred assets went to Creative Planning -- with a cut for Robbins as well.
Creative Planning eventually went on an M&A binge after it brought over Gupta. Last year, the company finalized four deals and has completed seven deals so far this year. See: Peter Mallouk goes inorganic with first M&A deal as he raises the bar on growth objectives for Creative Planning
Creative planning now has $50 billion in AUM with 27 offices and 650 staffers in all 50 states. In 2018, his firm opened an giant new headquarters in Overland Park. See: Peter Mallouk has diamond as big as The Ritz, a flashy new Kansas City headquarters, complete with Silicon Valley perks; Now his new goal--top $40 billion in assets
Gupta told RIABiz he began telling his clients this month he plans to retire this fall.
"I don't have any projects in mind but will definitely be spending more time with family and ideally getting in the best shape of my life. I hope to visit my 85-year-old Dad in Montreal more frequently," the 49-year-old adviser said in an email.
"I have been approached to teach financial literacy to university students which feels very fulfilling."
New book coming
Mallouk is continuing to evolve his firm. He recently announced a partnership program that will grant equity to as many as 80 employees, according to a City Wire report.
Mallouk told the online news site he expects to have the first new equity partners named by this coming January or February. Some partners will be awarded equity, while others will be able to purchase equity at a discount.
He told RIABiz this strategy is for "long-term" team members, but could also be used with acquisitions. "We haven't done that yet," he noted.
Before this year, Mallouk owned 100% of Creative Planning. In February, he sold a minority stake in the firm to General Atlantic, a New York-based private equity firm.
Mallouk, 50, still owns more than 80% of Creative Planning. Mallouk says his firm is releasing another book next year, a second edition to "5 Mistakes Every Investor Makes and How to Avoid Them."
He wrote the 209-page book himself and it was self-published on amazon.com in 2014. It centered on the emotional components of investing. He is working on another book himself and is co-authoring a book with Clements too.
---
Mentioned in this article:
---
---
---