James Gorman: 'Perfect fit.'
Morgan Stanley (MS) just paid $7 billion for Eaton Vance (EV), but it got more than an old-line investment management firm. A gold nugget is buried in the deal -- the future of investing.
Morgan Stanley will now (as of the second quarter of 2021) own Parametric, which manages $300 billion of customized "direct indexing (DI)" portfolios from its headquarters in Seattle, Wash.
"Direct indexing is the future and Parametric an avatar," says Will Trout, senior researcher for Celent.
Because DI isn't a product category per se, it's a hard to track assets, but the deal amounts to 75%-plus of the hot market.
The next vendor down is Aperio Group in Sausalito, Calif., which has about $40 billion of AUM, according to its ADV. Golden Gate Capital bought it in 2017.
Huge move
Morgan Chairman and CEO James P. Gorman did not play down the deal's strategic importance to his firm.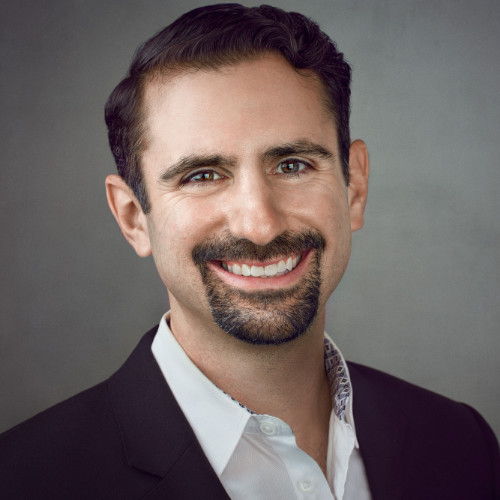 "Eaton Vance is a perfect fit for Morgan Stanley," he said in a release.
But the fit is imperfect in one respect, counters Josh Levin, co-founder and chief strategy officer of OpenInvest.
Unlike Eaton Vance, Morgan Stanley can't be everybody's friend on Wall Street.
"[The change in Eaton Vance] ownership also means that Parametric is now going to potentially get torn out of other competing wirehouse portfolios."
Still, the deal seems savvy. The New York City wirehouse paid a 48% premium on the share price of the Boston manager of $507.4 billion.
But it paid just 1.4% of Eaton's AUM, which looks more like a discount in the world of asset management, according to Matt Crow, president of Mercer Capital in Memphis, Tenn.
Eaton Vance shares closed today (Oct. 12) at $61.40, up $1.09, or 1.81%, and just off its 52-week high of $61.55, which it hit earlier in intraday trading.
Morgan Stanley shares jump nearly 4% to close today at 50.74, still off its 52-week high of $57.57, which it hit in January. But the stock is nearly double its 52-week low of $27.20.
Eaton Vance shareholders will get approximately 50% cash and 50% Morgan Stanley common stock in the deal.
"This Morgan Stanley purchase is a huge move and signal for the industry," says Levin.
Higher margins
The zeroing of commissions suddenly made direct indexing viable at a consumer level -- hence a conceivable threat to exchange traded funds (ETFs).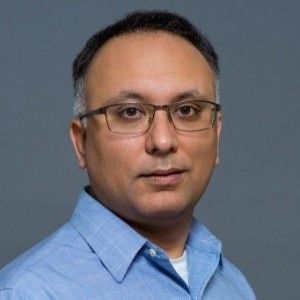 Big firms scrambled for position when Charles Schwab & Co. bought Motif in May, giving the discount broker the capability to do direct indexing without a mutual fund or ETF. See To leapfrog ahead in direct indexing, Schwab to buy Motif technology and hire Hardeep Walia and much of his staff
Literally days later, Goldman Sachs bought Folio Financial, another big step into the RIA business. See Goldman Sachs buys Folio to gain an RIA-custody toehold, and gets robo-advisors in the bargain, days after Schwab buys Motif
"With trading fees at zero, the whole supply chain is slowly collapsing into a vertically integrated machine," said Levin at the time.
"The smart money has, therefore, invested heavily in both acquiring those downstream platforms and the technology necessary to deliver."
Not only can direct-indexing be used to build ESG portfolios, but it also has the tax efficiency of separately managed accounts. From an index producer's standpoint, it has another advantage -- it commands higher margins. See: Despite just a 30-day window, 8,700 people comment -- most with scathing disapproval -- on DOL's efforts to outlaw ESG in 401(k) plans on behalf of mystery proponents
Fees tend to range from 15 basis points to 35 basis points, or three-fold to five-fold the fees commanded by the big three ETF vendors generating most inflows -- Vanguard, BlackRock and State Street. .
Big and early
Yet for Morgan Stanley, buying a leading position in a market may also be insurance against getting egg on its face -- again, says Vijay Rao, chief investment officer and co-founder of JustInvest, a direct indexing startup in Oakland, Calif.
"Morgan Stanley totally missed the ETF movement," he says. "Totally flubbed it. They're still getting creamed by low-cost index providers."
Morgan Stanley has the inside track this time around for being big and early, Trout says.
"I don't doubt that MS has a plan to leverage DI and (even some strategy elements like Atlanta Capital, Calvert and Hexavest) from Eaton Vance to try to dominate the asset management space. Which, as you know, is really now about scale."
Morgan Stanley Investment Management (MSIM) will become a $1.2 trillion AUM asset manager with more than $5 billion of combined revenues. Morgan Stanley will oversee $4.4 trillion of client assets and AUM across its wealth and investment segments, the release notes.
Gigantic, profitable
Morgan Stanley's Gorman is a savant when it comes to acquiring hidden value in M&As.
He got Smith Barney from CitiGroup in a down market. His purchase of E*Trade was also brilliant because Morgan Stanley gaining the hidden asset of its executive options business.
Now it gets Parametric -- another gem. (Sources say that Eaton Vance was in the process of rebranding to Parametric when it got acquired.)
Not that Eaton Vance did badly.
When it was a $62-billion manager in 2003, it paid $28 million for an 80% stake (and rights to buy the other 20%) of Parametric Portfolio, which managed just $4.7 billion at the time.
Some observers suggested that Morgan Stanley can balloon Parametric assets by distributing it through its 15,500 stock brokers.
But Rao doubts that it would risk such a move considering how well Parametric is growing as a free-standing brand.
"It's gigantic, profitable and growing externally so I don't know why you'd put a bullet in it," he says.
According to a Morgan Stanley insider, Parametric doesn't have the tech yet to embed direct-indexing as a "service" into its platform.
"So while that's the play coming up at some other platforms, I don't think that's the play here," the source adds. "It's just a good complement to MS' current asset management (fixed income and active)."
---
---
Brian Murphy
October 13, 2020 — 6:42 PM
I honestly don't see this as anything more than a low-cost asset grab. While the direct indexing (DI) component may provide some growth to the equation, I'd characterize it as the cherry on top of an otherwise 'Thrifty Drugstore' ice cream sunday, more than the future of investing. The broader point is that the old-line investment management firms who have been unable to innovate are slowly passing over to the hands of the industry stalwarts. A lot more to come on that front I suspect.