Tom Nally is one of the causalties of the TD Ameritrade and Charles Schwab merger but an SEC filing says he gets nearly $9 million to leave.
Brooke's Note: Job cuts are jarring, especially when they come in a long list as part of a merger that creates redundancies. These are mostly executives of the highest quality -- arguably sowing the seeds of their own destruction by doing such a good job somebody wanted to buy their company. That's the bad news. The better news is that the supply of talent in the RIA business never keeps up with demand. Most of the people cut here will land in a great place. Also of note, Schwab, to my knowledge, led no TD execs down the garden path. It signaled from the start that cuts would be made dispassionately to create a big lean competitor. The triumphant story here is that -- in keeping with the bounce-back theory of RIA talent -- Tom Bradley is riding high again. Two people -- Peter deSilva and Tom Nally -- who filled vacancies he left at TD are part of the cut list today. His presence will likely soften the blow of losing an executive as known, respected and beloved as Nally. See: A look inside the agonizing decision to cut Tom Bradley from TD Ameritrade and what doesn't seem to add up
Charles Schwab & Corp. wasted no time making deep cuts days after finalizing the TD Ameritrade merger, axing eight of 13 members on TD's senior operating committee -- though big severance pay packages may ease the pain.
The cuts include Tom Nally, head of RIAs, Peter deSilva, head of retail and Steve Boyle, interim CEO who are set to receive $8.9 million, $5.5 million and $6.4 million in severance, respectively, according to SEC documents.
Former TD CEO Tim Hockey did better -- he bailed with a $37 million golden parachute, according to the documents. See: Tim Hockey leaves baffled analysts (and everyone else) probing for answers to explain abrupt departure plan as TD Ameritrade CEO; It's about... nothing!
"We are grateful for their tremendous contributions and wish them the best," says San Francisco-based spokeswoman Mayura Hooper.
That gratitude is baked in. Nally, deSilva, Boyle and Steven Quirk will earn $26.3 million, according to TD Ameritrade's proxy filing. Because of long service, Nally has the biggest package.
Each executive had a caveat in their contract that they would earn millions (see below for specific amounts) if they were terminated without cause following the change of control.
While these were in TD Ameritrade's SEC filings, Charles Schwab will be on the hook for the payments.
Schwab-TD Ameritrade Merger: Out
TD Ameritrade Execs Leaving Schwab:
Steve Boyle, interim president and chief executive officer,
Tom Nally, president of TD Ameritrade Institutional,
Prashant Bhatia, managing director of enterprise strategy and corporate development,
Peter deSilva, president of retail,
Karen Ganzlin, executive vice president and chief human resources officer,
Spyro Karetsos, chief risk officer,
Steve Quirk, executive vice president of trading and education,
Vijay Sankaran, chief information officer.
Joe Moglia, former chair and board member
Schwab-TD Ameritrade Merger: In
TD Ameritrade Senior Execs Joining Schwab:
Kim Hillyer, managing director of corporate communications,
James Kostulias, managing director integration office,
Lee McAdoo, managing director of business,
Jon Peterson, interim chief financial officer,
Andrew Yolin, interim chief marketing officer.
"These payments and benefits are payable by the company (or its successor as applicable, in the case of any payments and benefits occurring after a change in control,)" the document states.
Schwab has made no secret from the start that jobs-- top to bottom --would be lost. Many more reductions are anticipated.
It will take up to three years to fully combine the two companies, top executives have said. See: Despite dissenting Fed vote, Charles Schwab Corp. cleared to close TD merger Tuesday, and 'Schwabitrade' looks less fearsome than anticipated
The all-stock deal valued at $22 billion closed on Tuesday. See: The Schwab-TD Ameritrade merger creates one big identity crisis; Is it still a self-proclaimed 'challenger,' per Walt, or 'unbelievable fortress,' per Chuck?
Shuffling the deck
"We are pleased to welcome five other members of TDA's SOC and many other TDA leaders to continue to lead significant parts of the business and take on senior roles across a range of Schwab leadership teams," Hooper said in an email.
Some of the top brass leaving TD Ameritrade are long-time veterans.
Nally, for instance, was synonymous with TD Ameritrade. He's been with the firm for 26 years and was most recently president of TD Ameritrade Institutional.
"I've known Tom Nally for over 15 years and he and the whole TD team have been great friends and supporters of the RIA community," says Larry Raffone, president and CEO, Edelman Financial Engines. "While moves like these are inevitable following M&A transactions, you still get a sense of shock when you see them happen, but I'm sure we'll be seeing Tom's next act soon enough and I wish him the best."
Experts had questioned early on whether Nally would stay long-term with Schwab.
Nally and Tom Bradley, now senior vice president, Schwab Advisor Services, were longtime cohorts at TD custody services.
Top down cuts
That changed when former CEO Fred Tomczyk passed the puck to Tim Hockey, a Toronto-Dominion Bank exec who stepped into the CEO role in 2017. See: New TD Ameritrade CEO, fresh from bank, will 'reassess' putting TD brand on products and redefining open architecture
Hockey ended up firing Bradley, who also had been a candidate for the top executive job.
Hockey handed his job to Peter deSilva, who was picked up in the TD-Scottrade merger. See: A look inside the agonizing decision to cut Tom Bradley from TD Ameritrade and what doesn't seem to add up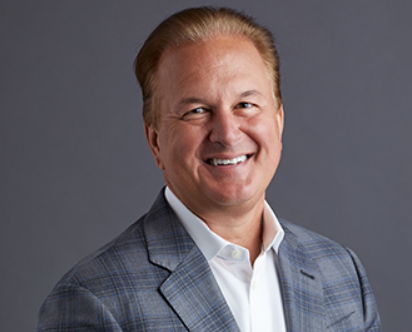 At Schwab, Bradley will continue in a key role on Bernie Clark's leadership team, Hooper said. See: Fidelity, others pounce on TD RIAs with a vengeance following Schwab merger, but Schwab finds a white knight to defend its new Texas fort, and, suddenly, Tom Nally's future seems clouded at 'Schwabitrade'
Former TD Chairman and board member Joe Moglia, who was instrumental in TD's growth--and Hockey's ouster last year-- is also departing.
Although he described himself as a "free agent, so to speak," he will still chair the boards at Fundamental Global; Capital Wealth Advisors; and the newly formed FG New America Acquisition Corp (NYSE: FGNA)—a fintech SPAC (special purpose acquisition company).
"What Schwab does going forward, that's our legacy. he said in an internal farewell video
Moglia joined TD Ameritrade (then Ameritrade) as CEO in 2001, when it was on the brink of bankruptcy, worth just $700 million with client assets of approximately $24 billion. He became chairman of the board in 2008.
Salary savings
The Schwab cuts will no doubt save tens of millions of dollars from cuts in Fortune-500-level compensation packages.
Nally earned $3.5 million in 2018 salary, bonuses and deferred compensation, according to salary.com.
He pulled down a base of $500,000 and earned $1.4 million in bonus and incentive compensation, bringing his total cash compensation to $1.9 million.
He earned $1.54 million in equity compensation and $20,784 in "other" compensation. However, Nally will earn $8.9 million, according to TD Ameritrade's SEC filing because he was terminated within 24 months of a change in control.
Nally did not respond to a LinkedIn request for comment.
deSilva who headed up retail joined TD Ameritrade in Sept 2017 where he had served as president of Scottrade for more than a year.
deSilva grossed $6.8 million in 2018, according to salary.com. He earned $650,000 in salary and $6.17 million as a bonus.
He will earn a total of $5.5 million for being terminated without cause after the sale, according to TD Ameritrade's SEC filing.
He didn't receive any stock options but he gained $40,919 from stock and $30,842 in other types of compensation. He did not respond to a LinkedIn request for comment.
Strategic skills
Schwab's 19-member executive council will take the lead in the integration process given their expertise but also their immersion in Schwab culture, Hooper said in an email.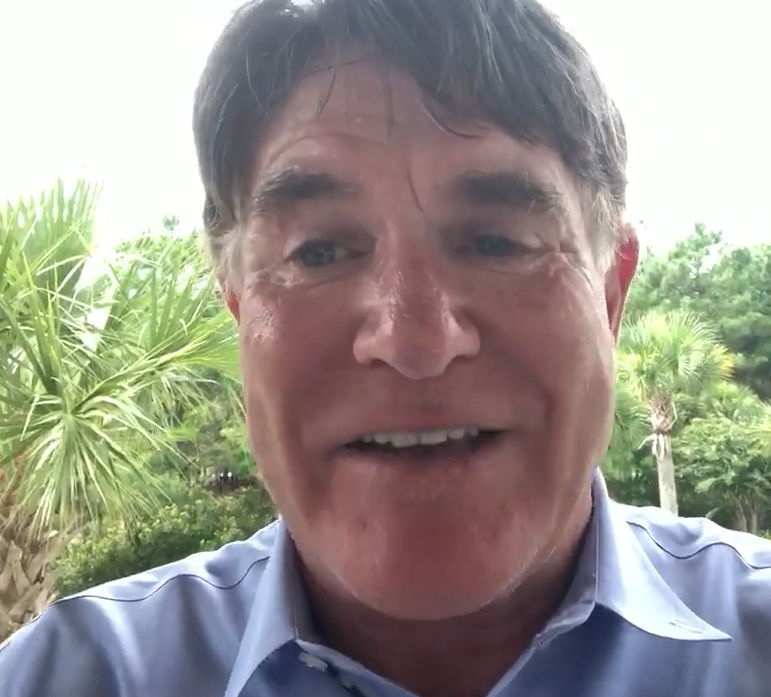 "Each of these leaders has a proven track record of delivering results and a deep understanding of Schwab's philosophy, business strategy, and value proposition.
"They will be instrumental in harnessing our complementary strengths and ensuring that we make the most of the opportunities ahead," Hooper said.
Of the five members of TD Ameritrade's council who made the cut, they were chosen strategically for skills related to transition and integration.
Managing director James Kostulias will be part of the integration, responsible for leading integration planning and respective TD Ameritrade workstreams in partnership with Schwab.
Lee McAdoo, managing director of business transition, has been with TD Ameritrade for 11 years.
She will support the CEO and the senior operating committee as chief of staff and will help the leadership team manage through business change and transition, according to the website.
Checking out
Acting TD CEO Steve Boyle stepped into the executive suite after the Nov. 2019 Schwab, TD Ameritrade merger announcement. He was CFO from 2015 until November 2019. For the ten years before that, he was CFO at Canada's TD Bank.
He earned an estimated $2.73 million in 2018 (in his previous role), according to salary.com.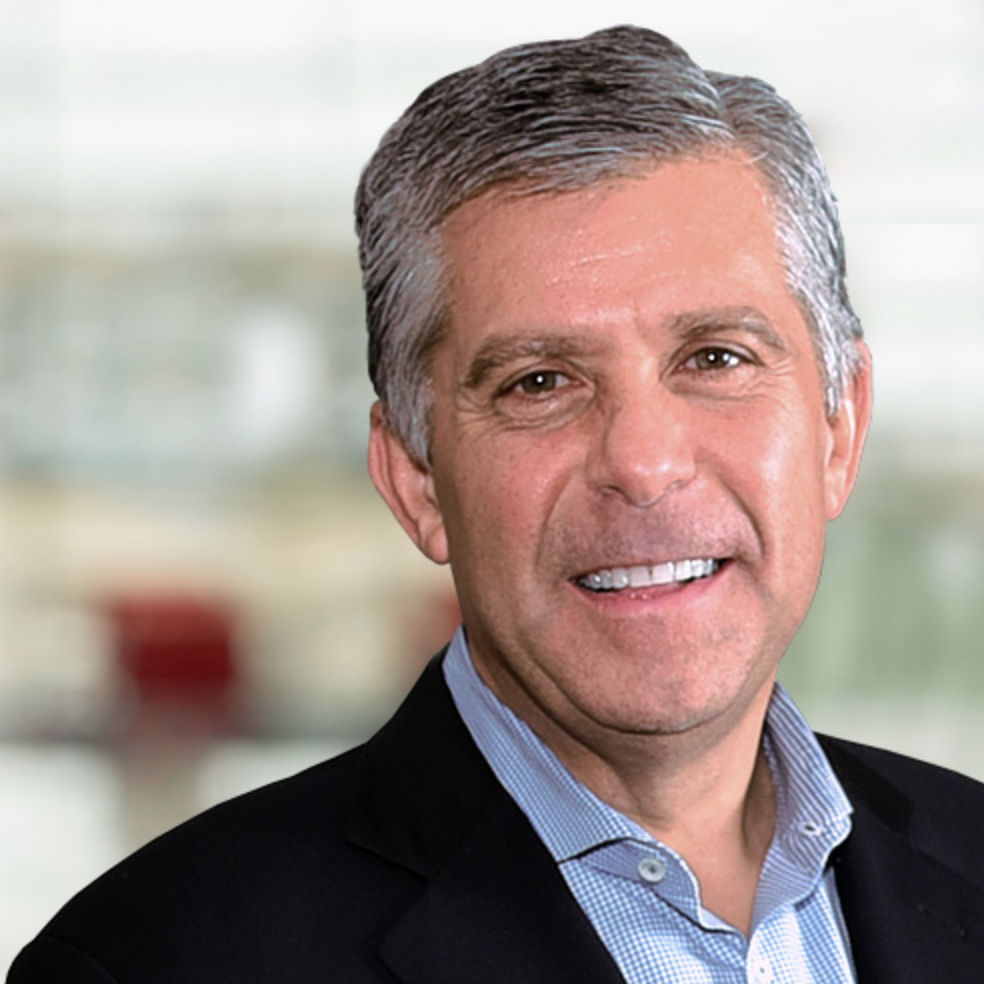 Of that, he collected $450,433 as salary and $1,2 million bonus. He was also awarded $945,644 in stock and $145,462 from other types of compensation. Boyle was CFO for TD Ameritrade. However, according to TD Ameritrade's SEC filing, he will earn $6.3 million for losing his job.
"TD Ameritrade is my last full-time role. After a little rest, I hope to do some board work," he said.
He added: "I have had a long, interesting career and consider my time at TD Ameritrade to be a nice ending."
Steve Quirk, who led trading and education for 13 years, earned $2.46 million in 2018, according to salary.com.
Of that, $450,000 was in salary and $1 million came as a bonus.
He also was awarded $945,644 in stock and $20,755 in other types of compensation. However, he is set to earn $5.6 million because he was terminated within 24 months of new control. Quirk did not respond to a LinkedIn request for comment.
Before his current role, Quirk was responsible for the development of new trading tools and technology enhancements for the thinkorswim trading platform. See: Charles Schwab had an easy decision to keep afloat TD Ameritrade's thinkorswim platform, but Veo and Veo One are more likely to be scuttled post-merger
Magical experience
Prashant Bhatia joined TD Ameritrade in 2009 and was responsible for enterprise strategy and corporate development, according to his LinkedIn page. salary figures were unavailable, and he did not respond to a request for comment.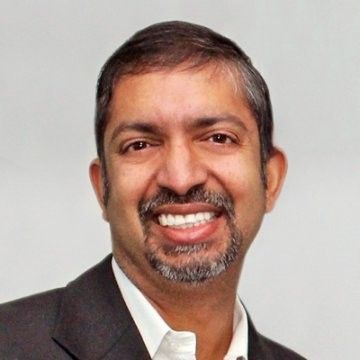 Karen Ganzlin, executive vice president and chief human resources officer, was listed as retired on her LinkedIn page. No salary details were available.
She did not immediately respond to a LinkedIn request for comment.
Chief Risk Officer Spyro Karetsos joined TD Ameritrade in 2019. Before that, he served as head of non-financial risk and enterprise risk services for SunTrust Bank. He oversaw strategic risk, operational risk, and third-party risk. No salary information was available.
In an email to RIABiz, Karetsos said he is still finalizing his next opportunity. "Nothing to announce yet. Hopefully, in a week or two."
Chief information officer Vijay Sankaran has been at TD Ameritrade seven years and works out of the Ann Arbor, Mich. office.
Previously, he worked 12 years in the IT department at the Ford Motor Co. He did not respond to a LinkedIn request for comment, His salary was also unavailable.
But in a LinkedIn post he wrote: "When you are in a company and working day-to-day, it's easy to see the warts and dysfunction that frustrates you, but when you take a step back and have perspective at the end of an experience - you see that experience with a more expansive lens in its most holistic context.
"In that light, working at TD Ameritrade was a magical experience for me - its people, it's culture, the Ann Arbor office which we established and the digital experiences we created for our clients."
TD Ameritrade 2019 Proxy Statement, Executive Compensation Upon Termination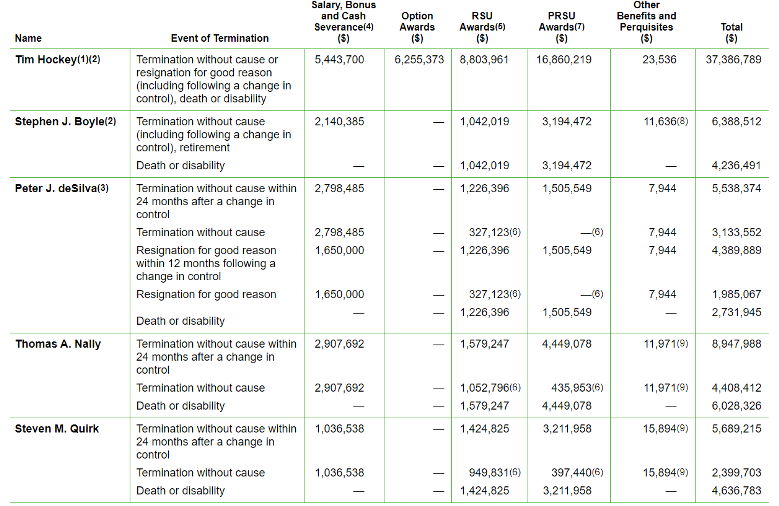 ---
---
Mentioned in this article:
---
---
---