Anders Jones: We're looking to double -- and double again.
Brooke's Note: If you want to succeed in business, plan your startup with a grain of salt. Often the best part of the startup is that it affords you a front row seat on the best opportunities, which in turn you plan for with less sodium necessary. The original plan can then be salvaged for parts. It appears Facet may be taking that tack as it takes its retail plan and -- its creativity liberated by Covid-19 exigencies -- applies it at the wholesaler level. It salvaged its talent strategy but canned the M&A bit. So much the better that all of this fresh promise emanates from (my old stomping grounds) Baltimore, hon.
Facet Wealth just ditched one business model, skipped ahead half a decade on revenue projections, passed 'Go' and collected $25 million in a Series B funding round led by existing investor Warburg Pincus. See: A 31 year-old CEO raises $33 million for very RIA venture -- buying too-small RIA accounts, then serving them on a Merrill Edge-type platform in Baltimore
The Baltimore startup of four years is now looking like a financial planning practice for the little guy under CEO and founder Anders Jones but where big guys find economic basis to foot the bill.
The 33 year-old Stanford and Wharton product has a business model clicking where CFPs work from home, charge subscription fees and fill a niche of employers with large staffs, an unestablished segment of employee benefits where they compete all but unopposed.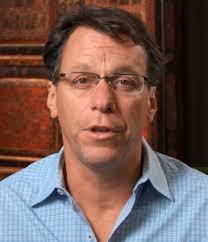 Facet also continues to provide direct-to-retail subscription planning. Its success in doing so laid the groundwork for its workplace leap, according to Jones.
"Our business has doubled in the last six months, [and] we're looking to double -- and double again. This round is an increased investment ... in response to the rapid acceleration," says Jones, via email.
"We're living now where we thought we'd be in five years ... and see enormous opportunity ... this Series B round is proof."
Warbug Pincus first appeared big on the RIA scene as owner of The Mutual Fund Store. See: Mutual Fund Store sells controlling interest to Warburg Pincus
Workplace planning
Facet's new workplace planning service soft-launched this past May. Its full roll-out was announced, Sept. 29.
Facet's most basic plan involves advice from a CFP, portfolio design, asset allocation, and lifestyle, cash-flow, and expense planning. Its most costly plan includes extras like small business, as well as charitable, and estate planning.
The new model is a far cry from the -- often criticized -- original concept the company used in 2016. It served as a dog shelter of small rescued accounts spun off by big firms pruning their books of business. See: With new Vanguard whiz, Facet grows.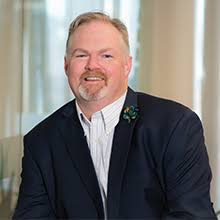 In theory these firms were eager to monetize the discarded clients without putting them out on the street, however, it relied on a capital-intensive inorganic strategy.
But its own organic growth prompted Facet to stop buying clients. See: Facet Wealth gets Vanguard's RIA man in Arizona with hopes he can replicate the fund firm's $115-billion success--before burning through Facet's VC backing.
Indeed, the return on investment from dollars spent on the firm's direct-to-retail service made the old approach redundant, according to Jones.
Now, backed by $62 million in overall venture capital, Facet's latest tranche of funds will pay for the roll-out of initially free-to-participants workplace planning, which employers will subsidize. See: Advizr CEO reveals just how the lift-out of four Morgan Stanley breakaway engineers leapfrogs his plans ahead
Crunching numbers
Facet charges a minimum $600 to a maximum $6,000 per year. Its average revenue per client stands at $2,000, according to the firm.
With 4,000 clients, its core revenues therefore amount to approximately $8 million, up from $800,000 last year.
Although Facet runs an expensively high-touch planning model, a back-of-the-envelope calculation of its revenues reveals the firm has grown at a sufficient clip over the past 12 months to reduce the proportion of revenues it spends paying its planners by 39%.
Based on an initial $66,125 annual salary for US-based CFPs, Facet's 54 planners alone consume $3.5 million a year. This accounts for 44% of the firm's overall revenues, down from 83% in July 2019.
Although the firm manages just under $100 million for 556 mass-affluent clients, and a further $47 million for 30 high-net-worth clients, it does not charge for such services. Its average mass-affluent account balance now stands at $170,000, up from $72,000 in 2018.
Facet administers $2 billion in assets, up from $500 million in July 2019.
A natural step
The firm's pivot is the natural next step, says long-term Facet skeptic, Marty Bicknell, CEO of Overland Park, Kan.-based Mariner Wealth Advisors, via email.
"[The workplace move] makes a ton of sense. Most RIAs can't or won't serve these customers, but that's exactly what Facet has always set out to [do].
"While I'm not a fan of the subscription fee model, this is exactly the type of client they intend to serve with it.. If anyone can do it it's Anders and his team.
"It's a big hill to climb," he added.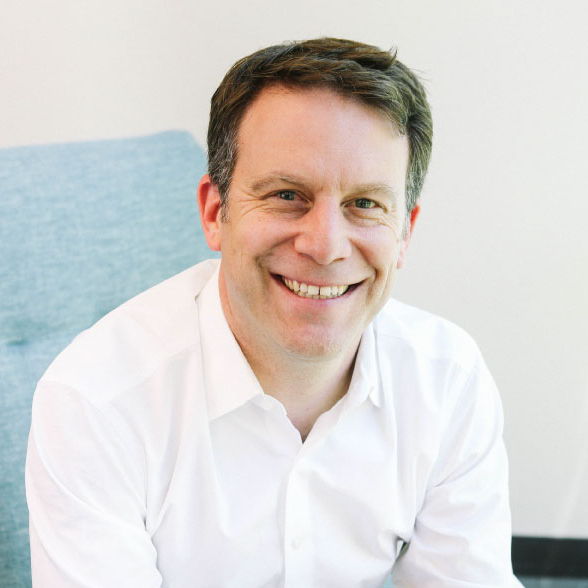 Bicknell, a noted financial technology investor, previously ran a planning-only start-up, FirstPoint, which shuttered Mar. 22, 2017.
Early users of Facet's new service include TIAA-owned robo-advisor, MyVest, which employs 100; ClassPass, a $549 million venture capital-backed subscription fitness vendor which employs "hundreds" and ChiliPiper, an automated marketing scheduling service, which counts Facebook, Square and AirBnB as clients. It employs 49, according to Pitchbook data.
About 20% of employees across all five firms have since signed on as long-term clients, according to Facet.
As part of the service, each participating employee receives an annual one-to-one planning meeting with a certified planner (CFP), Jones explains.
"We're not trying to manage a 401(k) plan or take assets from an existing plan advisor. We are trying to augment [it] … [so] every employee has a plan ... for both long- and short-term."
A matter of time
Facet's move into workplace financial planning took shape in the first half of this year. Then, executives at early partners helped work out the kinks, not least MyVest CEO Anton Honikman, who signed on after meeting Jones by chance at a conference.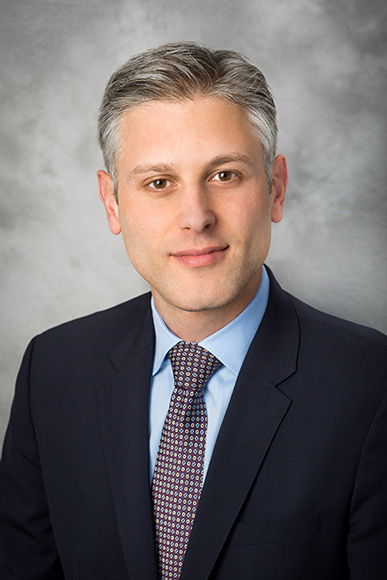 Facet was the obvious provider of the service, but its business model didn't seem to fit, says Honikman.
"[But] a quick conversation led us to explore [a] B2B partnership. We then worked with them in short order to design a program, which starts with education and free coaching, with the option for employer-subsidized, ongoing financial planning," he explains.
It was, however, just a matter of time before Facet put two-and-two together and went into the workplace, says Chip Roame, managing partner of Tiburon Strategic Advisors and Facet board member.
Roame sees the strategy as the latest expression of a wellness mega-trend, where employers subsidize services to boost productivity.
"Facet has very high client-satisfaction scores. Many of those clients, in turn, have been referring work colleagues and that has put [the firm] on the radar of leading human resources directors. Facet's move correctly [fills] a gap."
The program is already popular among MyVest staff, according to Honikman – a sentiment shared by Andrew Cecchetti, Senior HR Analyst at ClassPass.
Cecchetti notes that several of his staff swiftly became Facet clients – a fact which further demonstrates the program's lucrative potential as a source of referrals.
"[It] has been wonderful. The team is incredible, and we're very grateful for our partnership," adds Daniel Cmejla, ChiliPiper head of community and partnerships, via email.
Democratizing planning
The strategy shift clearly appears to be paying off.
The 2016-founded call-center planner has grown its assets under management (AUM) to $350 million, up from $135 million at the end of 2019.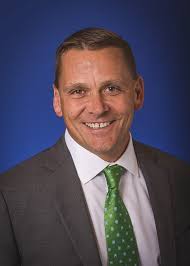 With 75 more hires planned by December, its head count is expected to triple, and the number of planners it employs is expected to quadruple to 54. All of that services 4,000 clients, up eight-fold and rising by 100 a week, according to the firm.
Facet also intends to boost its 175-strong headcount with new engineering and product development hires.
"[This] expansion into the employer market further solidifies [Facet] as a category-defining company that is well-positioned to disrupt the wealth management industry for years to come," says Warburg managing director Jeff Stein, in a release.
Roame predicts growth to continue apace for the next five years, leading to a possible IPO.
"Facet [is] democratizing financial planning, the way that Schwab democratized investing," he says.
"In five years, my guess is that Facet may serve 100,000 [to] 200,000... [as] a large standalone public company on the way to becoming the next Schwab," he adds, via email. See: One year after Alex Chalekian tweeted, Chip Roame still searching for a Tiburon Summit date to showcase his new, improved 'inclusive' conference.
In whiteboard-speak, Facet has found an expanse of blue ocean between Schwab's retail planning for the mass affluent and an RIA's high-end planning, he explains.
Blue ocean
The blue ocean Roame notes encompasses 30-million to 40-million domestic households that need more complex planning support than a simple questionnaire can provide.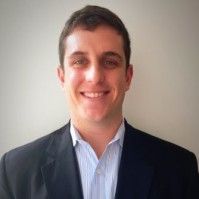 The problem is they lack the asset-base to be sufficiently profitable for an RIA to serve, says the Tiburon chief.
"The middle market … that so many advisory firms eschew because of lower profitability desperately need financial planning help," he explains.
Facet's high-touch business model also provides the "benefit of pursuing a differentiated position rather than getting lost in the weeds," says Scott Smith, director of advice relationships at Boston, Mass.-based consultancy Cerulli Associates, via email.
"They flip the metrics of the traditional advisor model: they want their CFPs spending more time with each client ... to move up into higher engagement, and fee levels."
Indeed, its metrics also flip the odds on what startups will emerge from the pack in the race to advise the virgin mass market, says Bicknell.
"Facet has a better long term chance to succeed in my opinion over Betterment [and] I also believe [it] has superior leadership," adds the 2015 investor in Betterment.
It's certainly not a replicable robot, placing its bet on maximizing the efficiency of humans advising humans, says Smith.
"Portfolio management is a necessity, but on its way to mechanical commodification, if not already there. Moving forward, advisors will increasingly need to focus on how to maximize delight."
An unlikely fillip
The COVID-19 pandemic has also provided Facet with an unlikely fillip -- as it has done for many remote-work-based services vendors.
"Since the onset of the pandemic, our business has more than doubled," says Jones.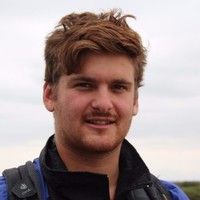 The pandemic also drove two of Facet's initial workplace partners into its arms.
"Financial benefits were already on our radar … but the pandemic encouraged us to prioritize the[m]," says Cecchetti.
"Now, in the time of COVID-19, MyVest is taking proactive steps," says Honikman.
But ultimately the long-term opportunity that exists for Facet does so because of the myopia of the financial industry at large, according to Jones.
"The future of financial services is planning focused, not asset-management focused," he explains.
"Existing 401(k) providers and programs are great at helping you save money, but oftentimes fall short -- not looking beyond managing a 401(k) plan or not providing true benefits for employees outside the C-Suite."
Proving confidence
Warburg Pincus' decision to re-up its investment was a huge boost for the company, says Jones.
"We anticipated raising $20 million, however, investor interest was so high that we ended up being oversubscribed and raising $25 million over the course of a couple of weeks. Warburg Pincus' 'double-down' on their investment proves their confidence."
The 54-year old firm's investment is the second time the New York City private equity giant has ponied up for Facet. It led a $33 million Series A round in Sept. 2018.
Facet did not disclose the names of other investors in its Series B round, and Stein who oversees Warburg's investment in Facet did not respond to a request for comment.
But the private equity firm's reinvestment certainly signals its confidence that Facet will be able to scale before it burns through its funding.
"Simply put ... what we offer is better ... our model does not require assets -- that's not our value add [and] instead of managing money -- which we can and definitely do very well -- our focus is on the planning … it's the future of the financial services space," Jones says.
---
---
Mentioned in this article:
---
---
---
Stephen Chen
October 2, 2020 — 5:00 PM
This sounds more like Ayco - Goldman's offering. which they are extending through the United Capital acquisition. At $2,000 per customer - it's still a higher end offering. We're seeing organic uptake of our platform from consumers users sharing our platform through their employer networks.
---